Joined

Mar 4, 2008
Posts

2,588
Likes

72
My completed beta
Exstata solid state
. First some photos......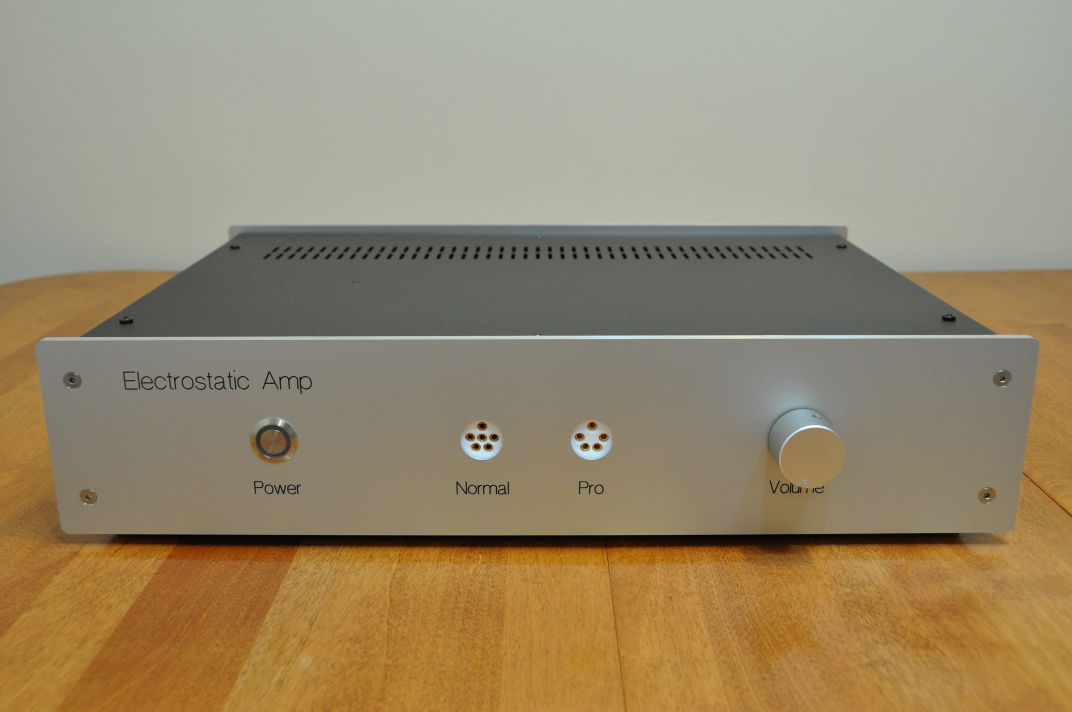 Tech highlights:
Parts essentially as per the Exstata BOM
JFETs matched within 2% for both IDSS and Vgs @ 1mA
HiFi2000 Pesante
2U 300mm deep case
FPE panels front (6mm) and back (4mm)
Integrated IEC inlet with DPDT switch, double fused and filter
AMB's E24
with SSR for mains power switching
Custom fully shielded and encapsulated amplifier transformer from
SumR
Dual
PGA2320
volume control with rotary encoder
Rotary encoder has push button for mute
Volume control powered by a
TPA LCBPS
, but with holes drilled for potential upgrade to
TPA Placid BP
Amveco 62043 transformer supplying the LCBPS
Machined teflon Stax jacks
Neutrik XLR inputs
Belden hookup wire for all the HV
I still need to install the pro bias supply, some support struts coupling the bottom and top plates, and I have to chase down a gremlin in the power supply that makes it physically buzz for a few seconds on startup...... but it is otherwise complete. It sounds great with my Lambda normal bias; much better than the previous SRD7-SB energizer powered by a t-amp. So a big thanks to Alex for inviting me into the beta program, and I really hope that this amp gets an official release to the wider community.
Also, big thanks to luvdunhill for supplying the volume control and Stax jacks. I can't stress enough how awesome the volume control is...... it has an incredible range, precise 0.5dB steps and perfect channel matching. None of the drawbacks of traditional pots, steppers or relays and my tin ears certainly don't pick up any negative effect on sound quality from what is essentially an OPAMP right there at the start of the signal path. And the Stax jacks are just fantastic - the finished product wouldn't have looked half as nice with anything else.
Thanks for looking!
Last edited: