I purchase this pair of interconnects from the Cable Company on 9/28/2020. The terminators are 3-Pin XLR and the length is 1 meter. This cable is of normal usage and is in very great condition (see pictures). In my opinion, the overall performance is very neutral with an emphasis on the bass. For more details, you can check the following link on the PAD website:
https://www.puristaudiodesign.com/Data/products/interconnects/int_cor.html
and the Cable Company website:
https://www.thecableco.com/cables/interconnects/corvus-luminist-interconnect-pair.html
I only accept transactions through Paypal and the buyer doesn't need to be responsible for the transaction fee. I also offer free shipping but I only ship inside the US. If you are interested in this cable, welcome to PM me or reply to this thread for any details or concerns.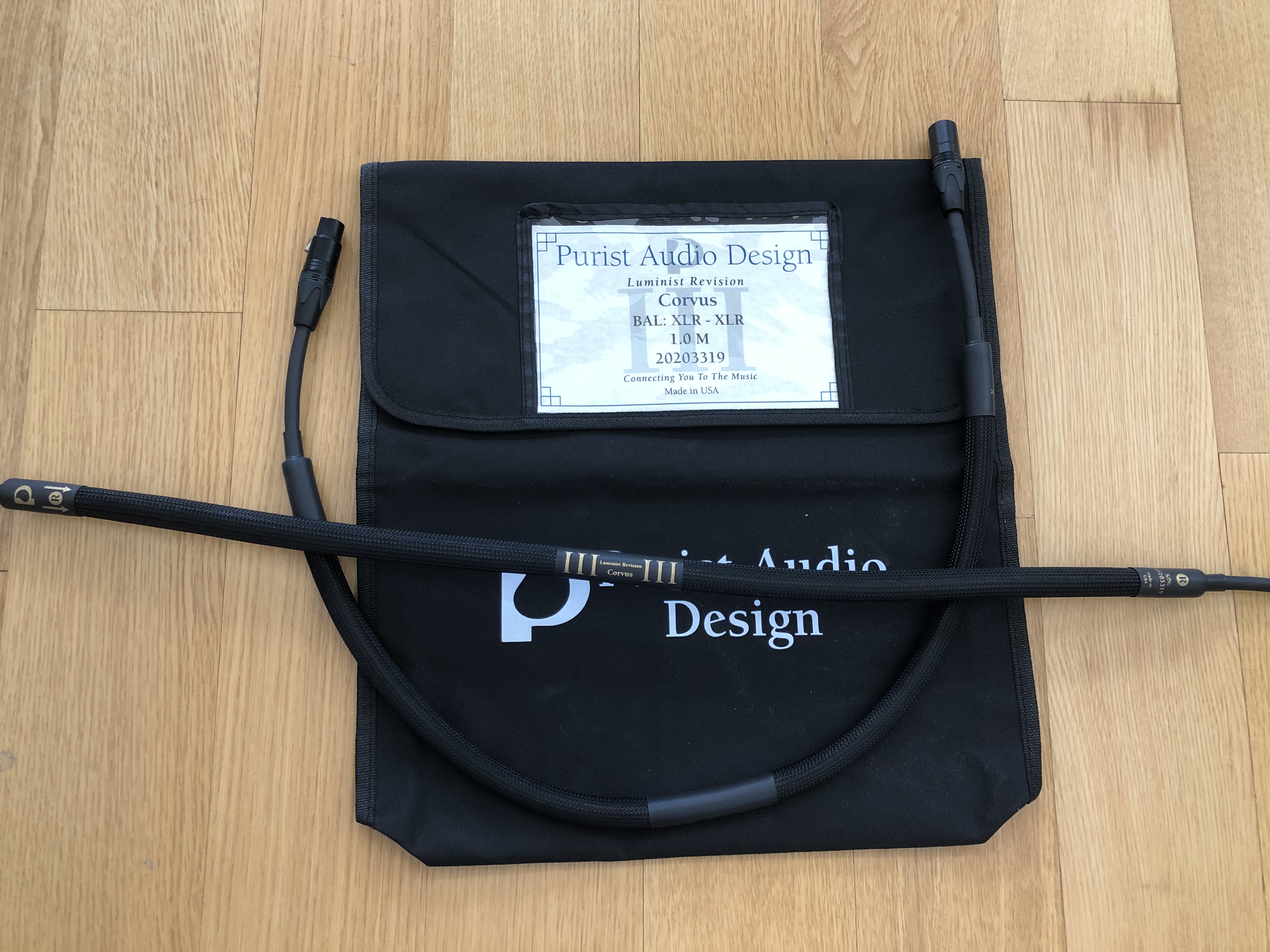 Last edited: