Joined

May 27, 2006
Posts

148
Likes

49
This thread is meant to collect impressions and feedback about
OIDIO SOUND
, a UK-based cable maker that specializes in headphone cables.
They've been around for about a year, but they've remained pretty low-key so far. I stumbled upon them a few weeks back when I was looking for an affordable balanced cable for my HD650/HD58x. I finally ordered their Pellucid-Plus (SPC) cable which arrived a couple of days ago: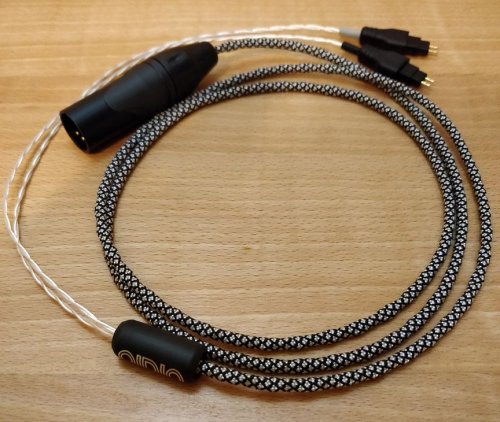 Some notes about the cable and overall purchasing experience:
The cable's build quality is excellent with quality components used. Aesthetically and ergonomically top-notch. I opted for an Amphenol 4-pin XLR connector, but the usual Neutriks are also available.
The packaging is simple but nice and functional. And you get biscuits!

They are very responsive to emails and ready to help and accommodate customers.
It took 8 days from the moment I submitted my order to the parcel reaching me (I'm in mainland EU).
The prices are very reasonable + shipping is free on orders over 60 GBP.
They offer a variety of cable types (copper & silver-plated copper in several configurations) and customization options for any headphone you can think of.
All in all, mine was a perfect first experience with the company. I can wholeheartedly recommend them, especially taking into account how few headphone cable makers operate within the EU.