Joined

Dec 5, 2013
Posts

7,360
Likes

8,002
These are designed as studio monitors.
Here is a write up ...
"""" The Neumann acoustic engineers took the
historically awesome Sennheiser HD 650
as their sonic reference point, re-balancing the sound to squeeze out the added bass warmth from the 650s and achieve a balanced tuning that's as faithful as possible to the original recording. This is where the "pro" element of these headphones comes through."""
""Neumann states, while many other closed-back headphones produce
"nasty resonances"
in the midband, the NDH 20 produces an
"astonishingly detailed, well-balanced sound image."
With newly-designed high-gauss neodymium magnets providing both high sensitivity and minimal distortion, the result is a superior sound that you can trust, similar Neumann's high-end monitors""
There is one credible video review online and the reviewer cites their sound as dead flat and amazing.
The cans' frequency response is rated at 5Hz to 30kHz
The NDH 20 implements newly designed 38mm driver with high-gauss neodymium magnets for high sensitivity and low distortion. According to Neumann, these drivers eliminate the need for a dedicated headphone amplifier as they can be just as easily powered by mobile devices like smartphones and laptop computers.
So, one review says they are dead flat, and one says they are treble enhanced.
I suspect that once again, this is totally related to the gear being used, with the "treble enhanced" reviewer using something that is SS and bass lean.
I'll be using a Oppo SE-BDP 63 and a Headroom Max, both set to flat.
I'll let you know.
I"ll have them soon, and will post a first impression on Wed 1-30, if not earlier. -
-
-
Wearing style Headband
Foldable Yes
Ear coupling Circumaural
Acoustic principle Dynamic Closed
Transducer diameter 38 mm (1 1/2")
Transducer magnet Neodymium
Diaphragm material Duofol
Transducer protection Cloth covered grille
Nominal Impedance 150 Ohms
Frequency response 5 ... 30,000 Hz
Sensitivity at 1 kHz/1 Vrms 114 dB SPL (1 kHz, 1 Vrms)
Max input power handling 1000 mW
Continuous input power handling 200 mW
THD at 1 kHz and 100 dB SPL <0.10%
Sound isolation >34 dB (>4 kHz)
Cable entry Single sided, right ear cup
Connectivity 3.5 mm (1/8") TRS jack plug (straight), adapter for 6.3 mm (1/4")
Cable length Spiraled 1.5 - 3.0 m (5' - 10'), Straight 3.0 m (10')
Cable weight Spiraled 100 g (3.5 oz), Straight 60 g (2.1 oz)
Ear cup contact pressure 5.5-6.8 N
Weight excluding cable 390 g (13 3/4 oz)
Detachable cable Yes
Replaceable earpads Yes
Colours - headband RAL 9006 White Aluminium / RAL 7016 Anthracite Grey
Colours - ear cups RAL 9006 White Aluminium
Colours - ear pads RAL 7016 Anthracite Grey / RAL 2011 Deep orange
Colours - cable RAL 7016 Anthracite Grey
Materials - headband Spring steel strip, aluminium and plastic fittings, plastic trimming
Materials - ear cups Aluminium
Materials - ear pads Cloth covered memory foam
fb1
-
-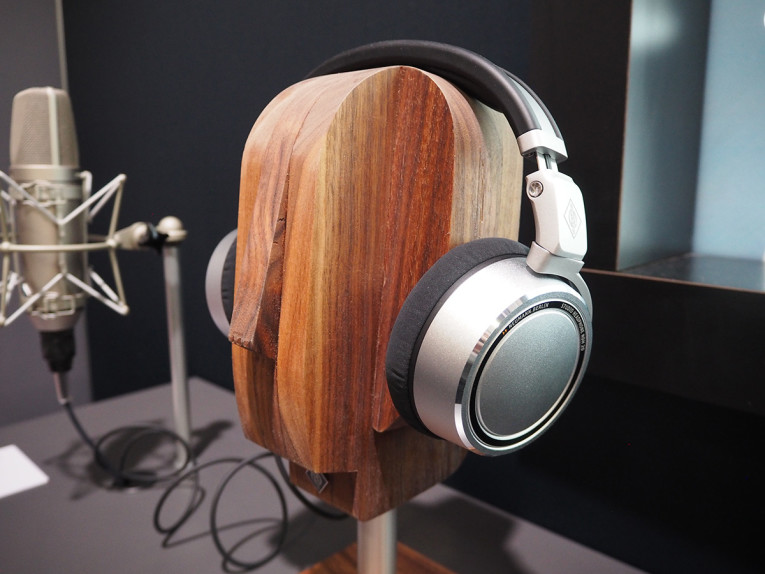 -
-
-
Last edited: