IEM Reviewer Extraordinaire
Joined

May 11, 2004
Posts

20,095
Likes

9,558
Location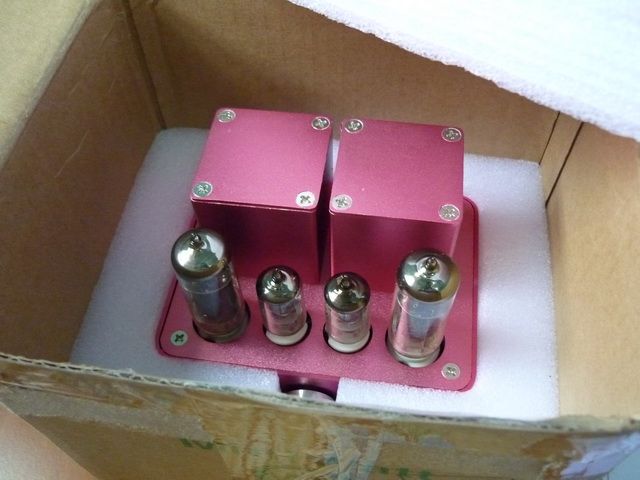 Just got this baby from the post office this morning, has been playing with it since. First impression: Small - in fact,
very small
. It is almost the same size as my FireStone Little Country headphone amp, consider that it is a 4 tubes setup vs. a 2 tube OTL headphone amp.
RCA input, Banana jack output.
Anyway, being a dedicated headphone user and the only audiophile in the house, I don't really have any real decent speaker to pair this with. I pull out my old trusty Panasonic 2-ways bookshelf and give it a quick audition. Coming straight from my Sansa Fuze lineout, the volume is still fairly low maxxing out on the 5 o'clock, but it is listenable. So I hook it up with my Little Coutry's pre-out and give it another go - much better this time: MiniWatt is steady at 3 o'clock and I use my Little Country to control the volume and it hardly passes 9 o'clock. No distortion or noise to speak of.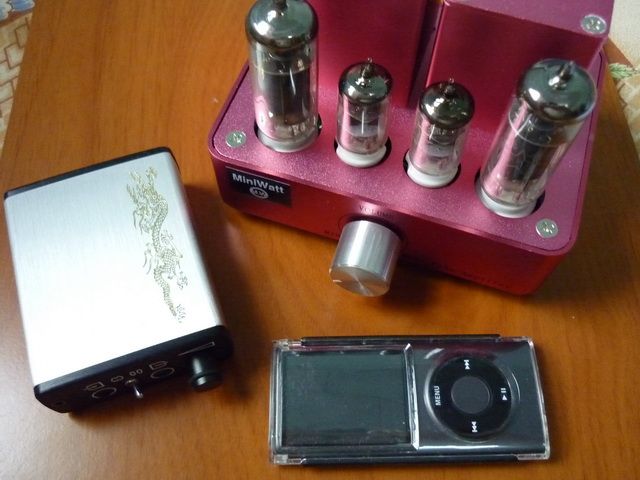 You can see how small it is next to a 3MOVE and a Nano 4.
For the sound, I can't really say much at this point. The speakers ain't really that good, my Little Country is currently tuned for headphone which makes it unsuitable as a pre-amp (synergy issue), plus I haven't burned in the MiniWatt yet. However, as my initial sonic impression, I find MiniWatt to be just a tap light on the bass with a forward vocal and a bit bright treble. All and all, I am still quite impressed about the the performance from such a small package. I guess I'll need to find myself a good bookshelf speaker to get the most of this baby.