Joined

May 1, 2006
Posts

1,684
Likes

98
Is it better to store headphones long-term like this: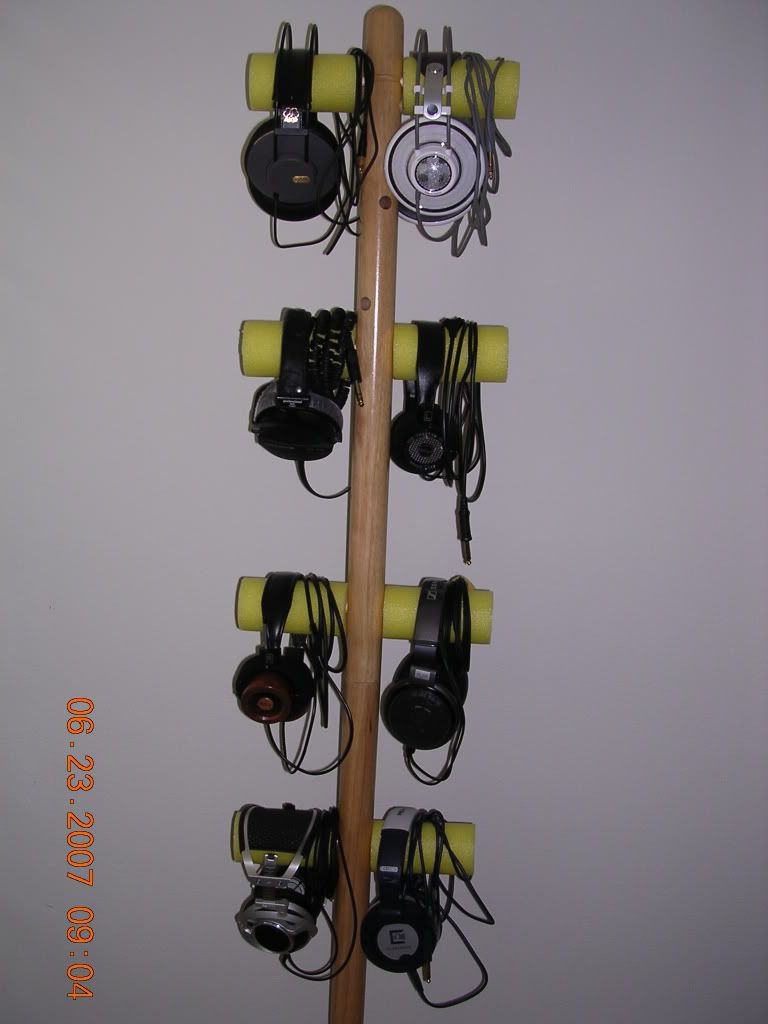 Or like this: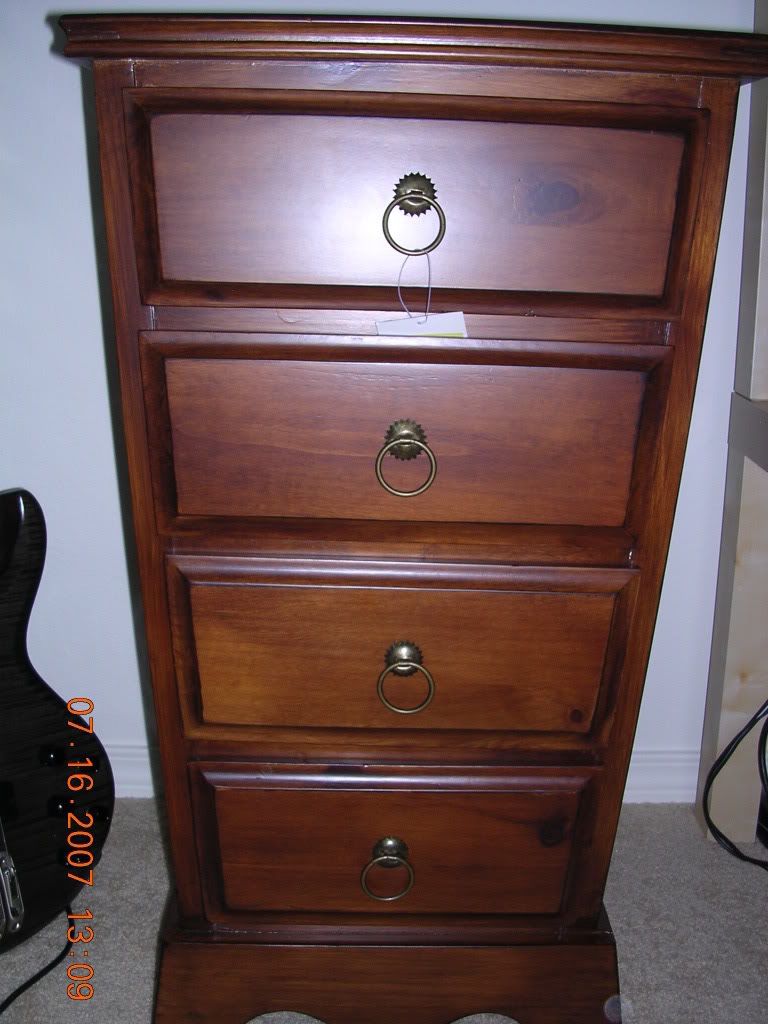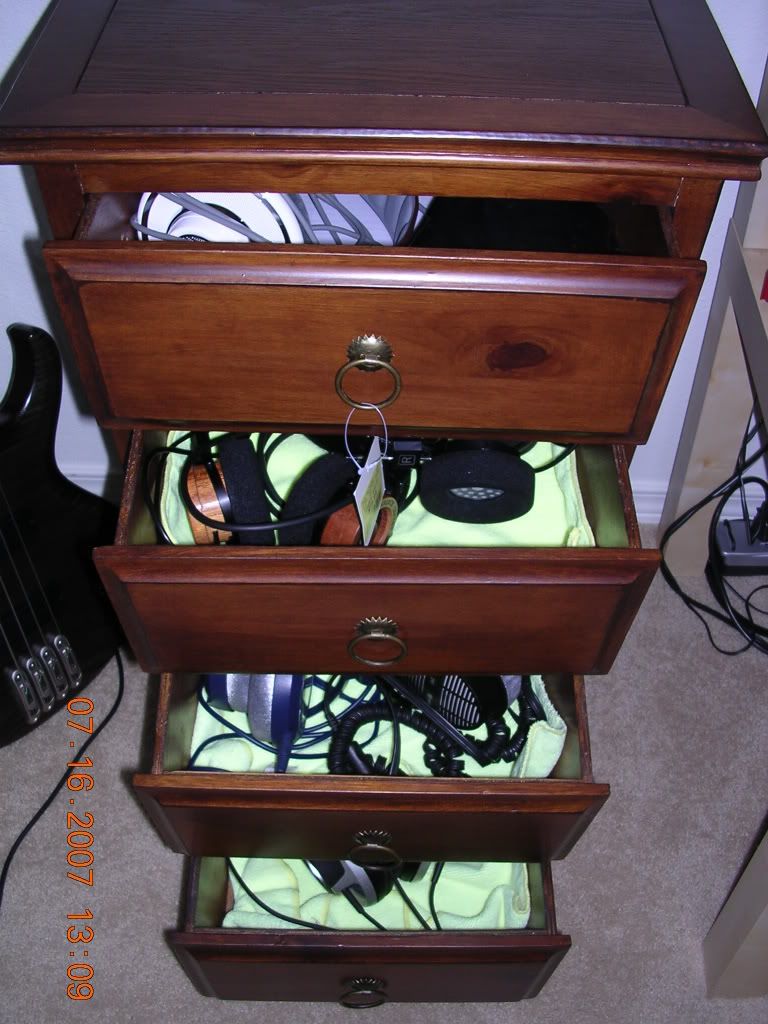 Sorry for the sideway view of the last two photos. Tried, tried and re-tried but couldn't get the damn things rightside up.
I made the hanger-type headphone holder a while back, but was always on a lookout for a drawer-type that would hold the headphones. I just picked up the drawer today and like the way it looks, but am now a bit concerned about storing headphones long-term laying on their sides, as opposed to hanging by the headband.
In the past I've just put my headphones in a cloth sack of some sort and threw them in a drawer (but that's when I really didn't care much for/about headphones). Now that I'm kind of into them I don't want to risk any damage to the headphones.
What do you think?