Joined

Jun 20, 2008
Posts

52
Likes

0
Hi, all, Is it good to make the buffer of a hybrid headphone amplifier with LM1875?
I have built a SOHA with an OPA2134 as buffer. I admire you guys the developments of the discrete buffers as JISBOS, SOHA and so on. However I wonder whether I can simplify my life by using audio power amplifier chip such as LM1875. It is supposed to provide enough power to play high dynamic sound.
I draft the circuit as following. The input can be the tube section of SOHAII or STACKII. In the power amplifier section, I can change the Vcc to adjust the output power. For example 10V Vcc can provide 4W to 8Ohm load; I can play the gain by changing R2/R1; I can add a R0 as attenuator for my headphone. I have a AKG501, which is 120Ohm.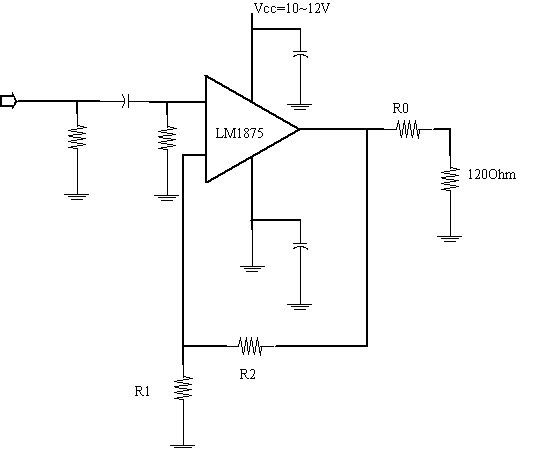 What do you think? Is the LM1875 a good audio chip, with a low distortion, and low noise?
Thank you for your reading.