Joined

Aug 17, 2008
Posts

257
Likes

0
I ran a quick test of my newly modded Mini DAP. First I tested it against my onboard sound card (Macbook Pro) and then used it to record the data from the Mini. I used a freeware version of RMAA...
First up are the results of the Mini vs. MBP:
Seems like the MBP's sound card has a slightly worse frequency response, which peaks a little starting ~6kHz and dips at around 50Hz... where as the mini is pretty much dead flat.
However the stereo crosstalk for the mini is not as good as the MBP sound card. I have a feeling its do to some residual resistors that were tying the L&R signals to ground...
And here's a detailed look at the mini: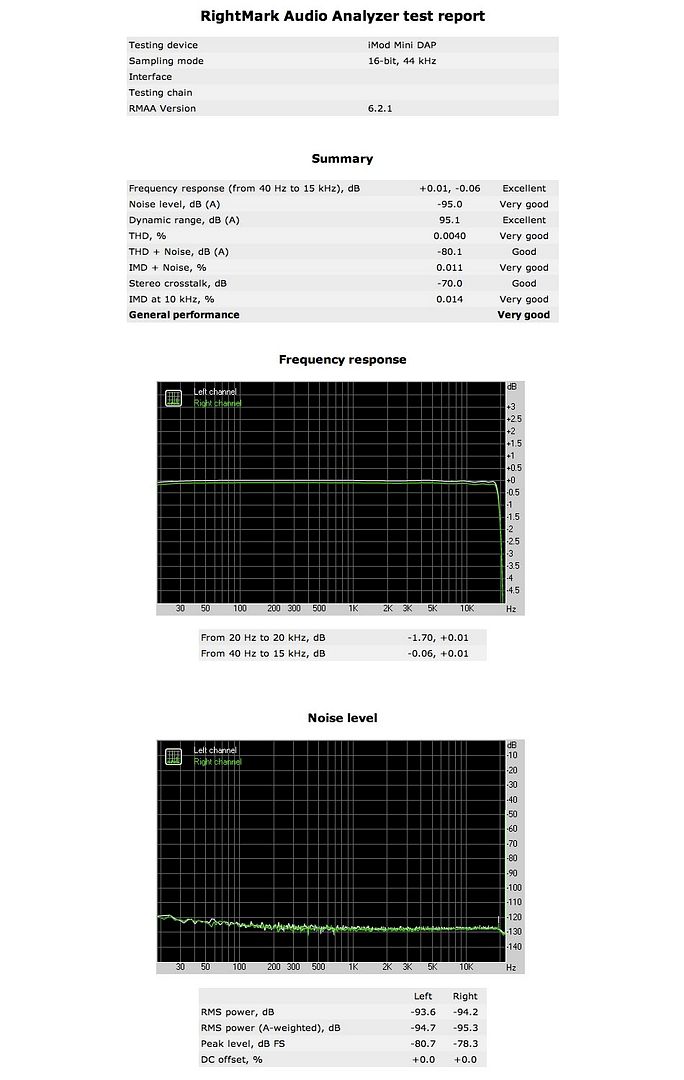 The results look similar or better in some cases to the Alien & γ1 DAC's...
I'm pretty sure this isn't the be-all, end-all of test data, but I'm pleased for a mini that has lasted 4yrs and currently was of no use to me. A couple of dollars for a CF card, iModding it, and installing Rockbox