Joined

Feb 6, 2004
Posts

1,089
Likes

10
Hello friends,
My cousin is getting married in September, and I bought a suit to wear for the wedding (and for future use - I'm 19 and this is my first suit)
So, I already bought the suit, and had it altered.
It's a very dark navy blue, with a slight vertical pinstripe, which is a light bluish-greyish color.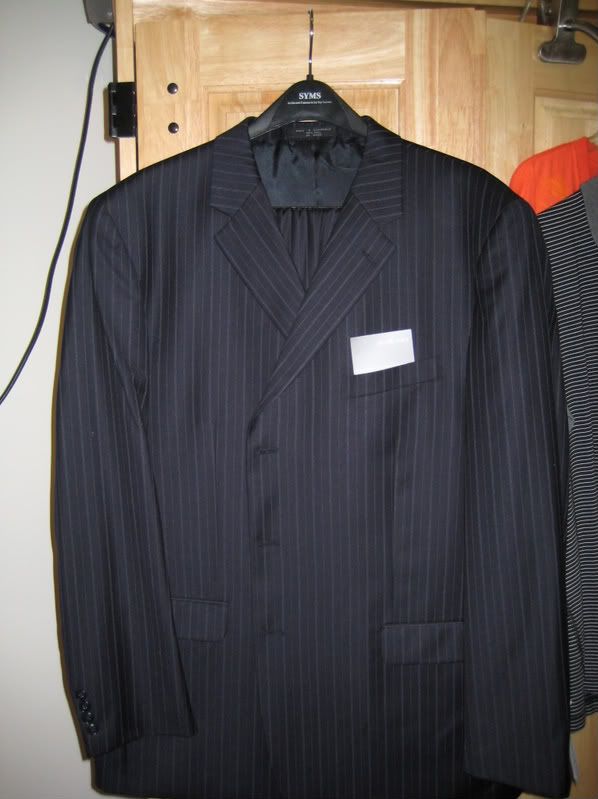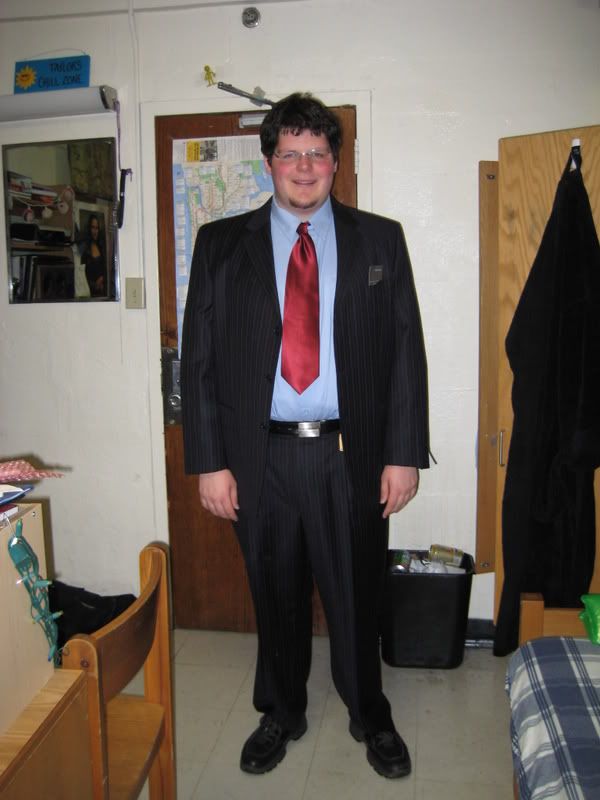 I was recommended to try a light blue shirt, and a deep red tie. But that, IMO, looked very boring and conservative, like something a 50 year old would wear. I don't like how the red tie contrasts so strongly with the blue.
I was wondering if anyone had a suggestion of what would look good.
I was thinking about trying a light grey/silver shirt and a dark blue tie. Or vice versa.
I'm not opposed to an odd color, if it will look nice. I just hate how what I have now looks like I put on a suit, then randomly selected a tie that doesn't match.
I want to either do a monochrome type thing, i.e. all blue/grey. or, if i do a bright color tie, i want to do a shirt that's a lighter shade of the tie. i.e. if bright [color] tie is going to look nice, then i'll do a pastel [color] shirt.
So, any suggestions?
edit - also, forgot to mention, I need an extra long tie, and a 19 neck, 36-37 arm, extra tall shirt. in case i wasn't demanding enough.
but I am in Hudson county NJ... so if there are any suggestions for local stores, I'm open.