Hi. I'm a beginner level audio and reasonably pro level computer enthusiast from Finland. (having worked for a local telecom company for 12 years, recently resigned).
Sorry for the wall of text.

So Im getting my last paycheck in a week, and its going to be a big one. I have also another means of getting funds for basic living for the foreseeable future so the little extra bit of money I'm going to get is mostly free to be used for luxury stuff.
Incidentally. This is something that happened a couple days ago: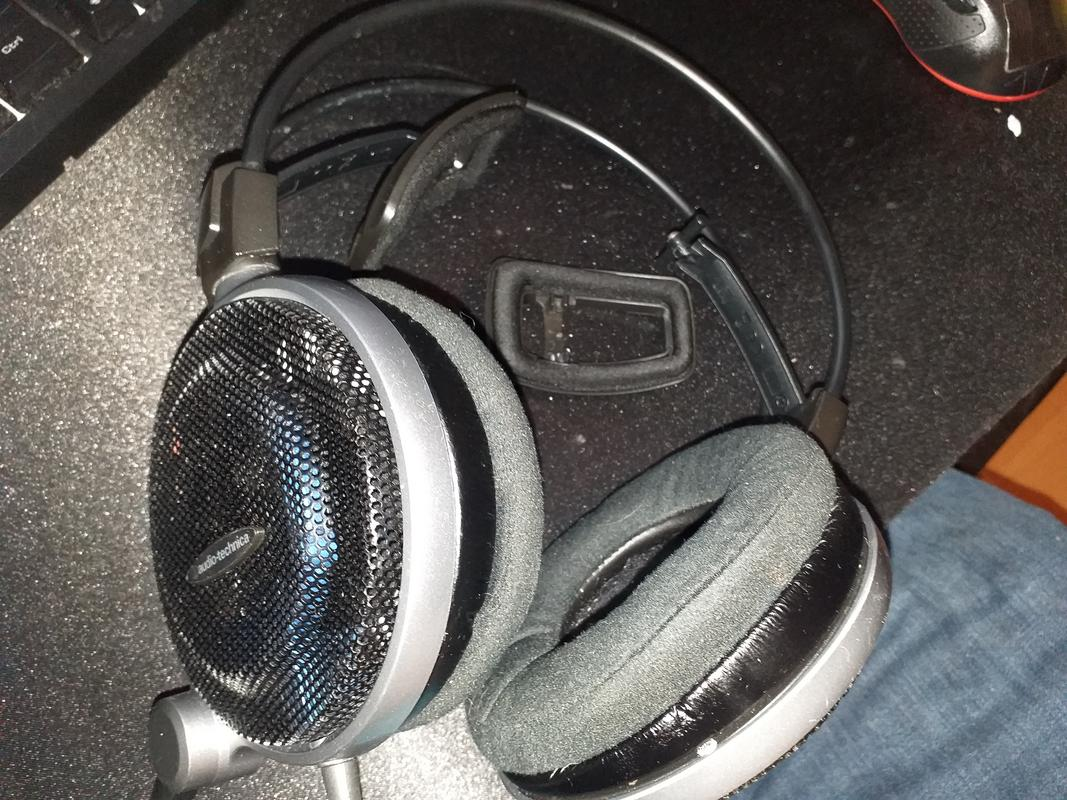 It's my "better" headphones, Audio-Technica ATH ADG1X. They have this stupid winglet design and one of the finger nail thick plastic pieces broke.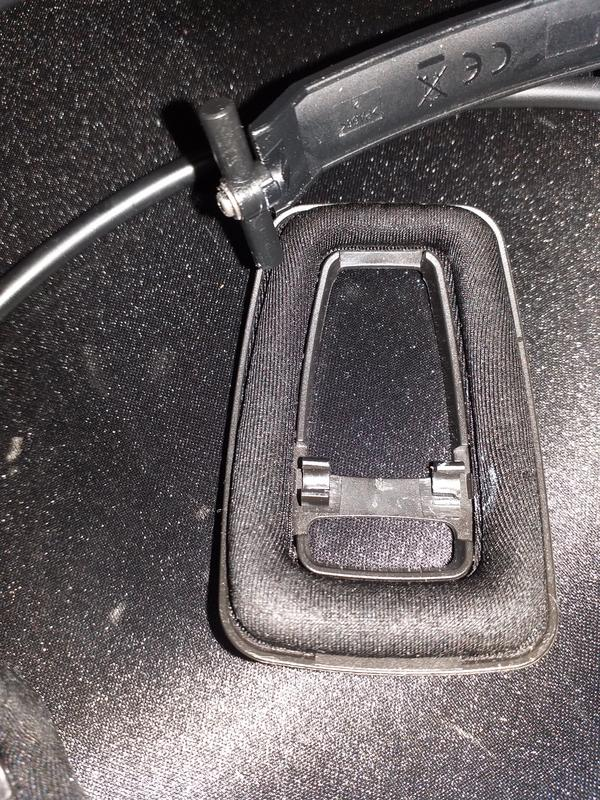 Now I get a headache trying to hack these things on my head and I am frustrated and probably going to get something else instead.
As a backup, I have a pair of Sennheiser HD 518s. While those have served me well for years, the Audio Technicas clearly had better sound quality in every way I can think of. But the Sennheisers too have seen better days and I've had to use some creative hacks to keep them working at all as well, like holding ear cups on with blu tack!
To drive both of these headphones, I've been using Sound Blaster x G5 external sound card/DAC/amplifier combination thing. It has served me well and I am unsure if I would hear any difference if I replaced that... but I am open to suggestions. As you might have guessed, I'm using a computer as a sound source.
I play games and listen to many kinds of music. Björk, Michael Jackson. Ava Max, Sia, Avicii... I occasionally stumble on classical music too... And sometimes I just sound tracks of various classic and modern games.
Anyways, I think I now have a good excuse to tell my wife to justify getting better headphones. Something that I would really love. Something that are comfortable and a clear step up from what I'm using now.
My options that I'm considering right now:
Option 1) New set of Kingsound KS-H2 and KS transistor amplifier M-10 for 695 euros combined from a local clearance sale.
Option 2) A used set of Sennheiser HD800 for 530 euros from a local tech forum.
Option 3) A used set of Hifiman HE-500 for 400 euros from a local tech forum.
Extra) possibly another dac/amp?
I know this is subjective but if I am to get a better amp it would have to be de facto better than this:
The G5 is not just a 24-bit/192kHz, 120dB USB DAC. With a Texas Instruments TPA6120A2 headphone amplifier with a low output impedance of 2.2Ω, the G5 is capable of driving headphones of up to 600Ω impedance as well as sensitive in-ear monitors in the market today.

This pocket-sized external gaming sound card also supports high-resolution audio playback of up to 24-bit/192kHz, thanks to its Cirrus Logic CS4398 DAC, which has a Signal-to-Noise Ratio of 120dB.
I'm not looking to pay for placebo or brand recognition. I'm looking for a reasonably cost effective way to get a clearly better audio experience than what Im having right now. Even though I will have a budget of roughly 4000 euros to get electronics stuff this summer (and I have budget for more than that but I have to reserve something for car and furniture which I cant put into audio or entertainment), my audio needs are competing with possible 4k tv and computer upgrade needs...
So the absolute maximum I could reasonably spend is something like 2000 euros for headphones and amp, unless I just decide to not buy a tv and make do with current computer setup for a while. I have a good plasma full hd and the computer could probably suffice for a couple more years... but even if I was to spend all 4000 on headphones, I still could not afford something like stax 009 especially not with the amp it needs
So yea, I should probably just get one of those options above, and get used to that for a while, right?
questions: is the g5 good for actual high end hifi headphones? (obviously electrostatic ones will need a different amp but otherwise?)
if not, what amp has a better chip than TPA6120A2 and what is it? How is it better?
Is it better to have a separate dac and amp or all in one package?
edit: also, maybe the option that I really should get is not yet been shown to me. It could be something else entirely. Let me know!
Last edited: