Joined

Sep 25, 2005
Posts

3,008
Likes

11
Hello there,
I have decided to clean house. After some careful listening and thinking, I am going to invest into the modified CD1000's and need the cash for wood cups.
If you have a set of ESW9's that you would be interested in trading with, please let me know.
Dual Entry Recabled AKG k400
- $165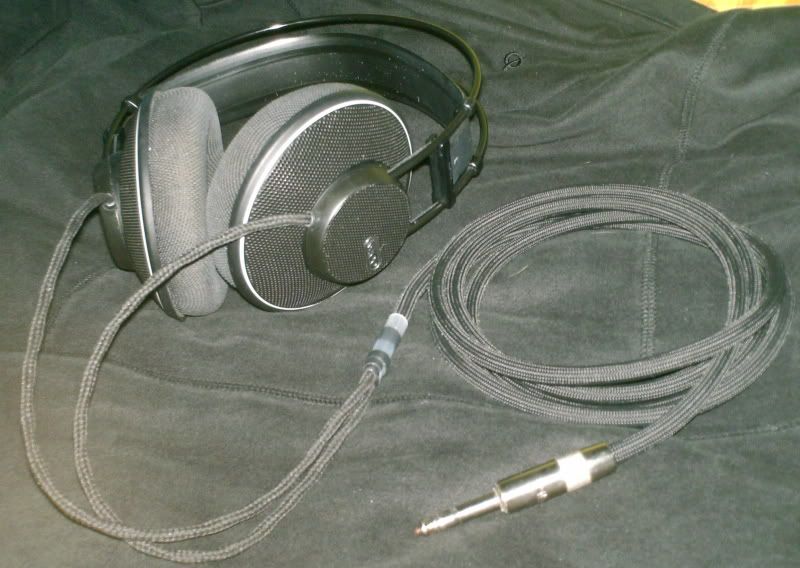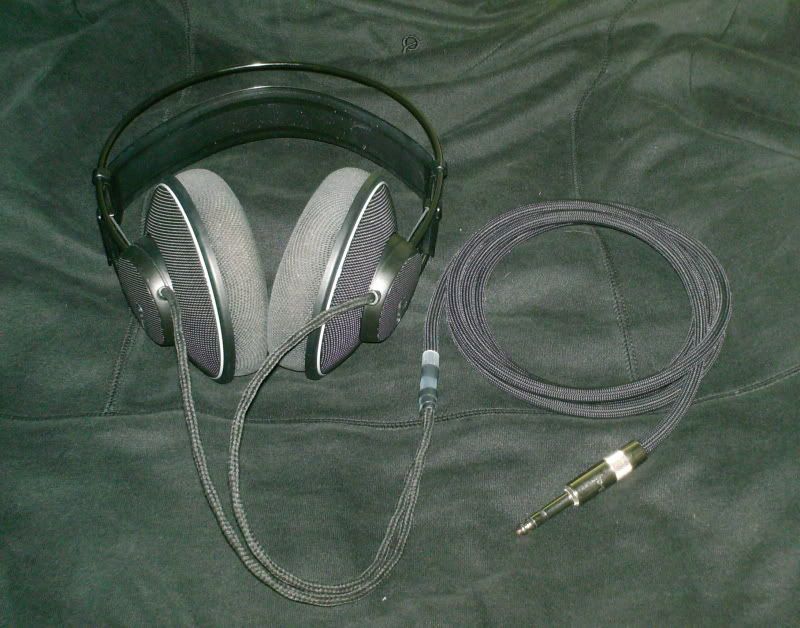 This headphone has been modified for a dual entry cable (8ft). It is stranded copper in PE dielectric which has been cryo treated. The covering is soft nylon and is finished with a G&H
Copper
plug. As you can see, very good condition with the pads like new. The only flaw I can find is a slight dent in the k400 label on the right side. This k400 has the undoped k500 style drivers which are also considered the best among the 3 different k400 drivers. They are highly regarded headphones by many people and there are quite a few who like them better than the K501 and the current AKG Lineup.
HERE IS A THREAD FOR MORE INFO
Ultrasone Pro Line 2500
- $SOLD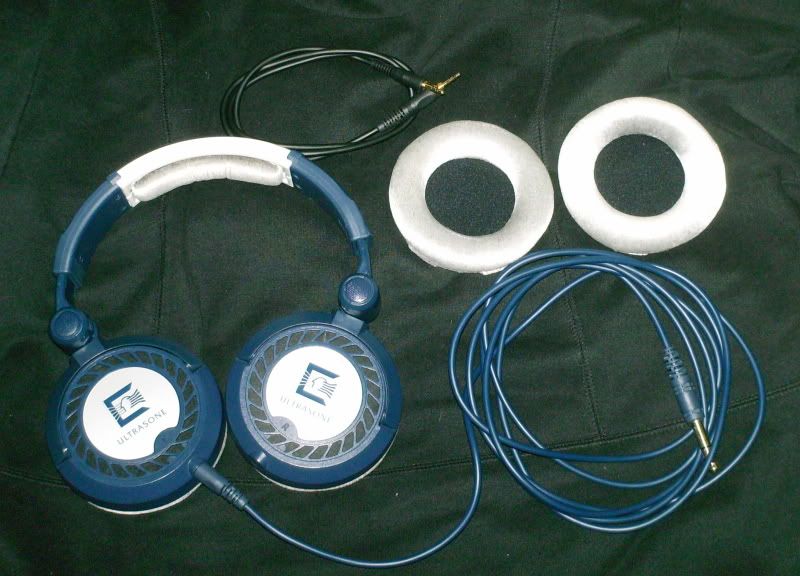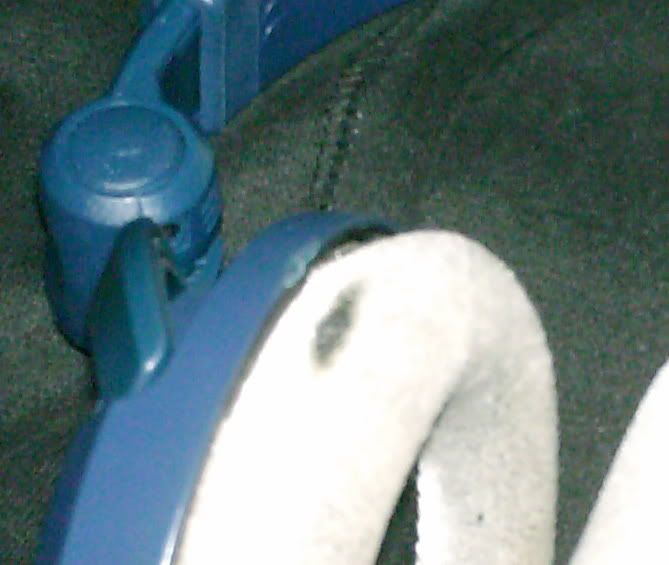 These headphones have been used, but always treated well. The headband is strong and tight. These used to be HeadphoneAddict's pair and have been fully burned in. There is one flaw which you can see in the second picture. I had accidentally left the headphones on the radiator all night and that is the result. There is some of that paint rub off which plagued these headphones. You get a brand new set of pads in the deal as well as an ultrasone portable headphone cable. Sorry, no original box as I left it at my parents home accidentally (likely already throw away).

Ultrasone Cables
- $40 for portable, $SOLD for home
The first cable to the left is a portable cable and is extremely flexible. The screw plug is all metal and is very sturdy for portable use. It is made of 99.999% pure linear-crystal, oxygen-free copper (LC-OFC) litz in PE dielectric and the very outer covering is PVC for extreme flexibility. It is terminated in a 1/8 Neutrik plug. 4.5ft
The second cable to the right is a cable meant for home use. It is a quad braid, very high purity silver plated copper in Teflon. It is sleeved in soft nylon and is also very flexible. Terminated in a 1/4 plug. 5ft.
Stax SRD-5 and SR-5
- SOLD $150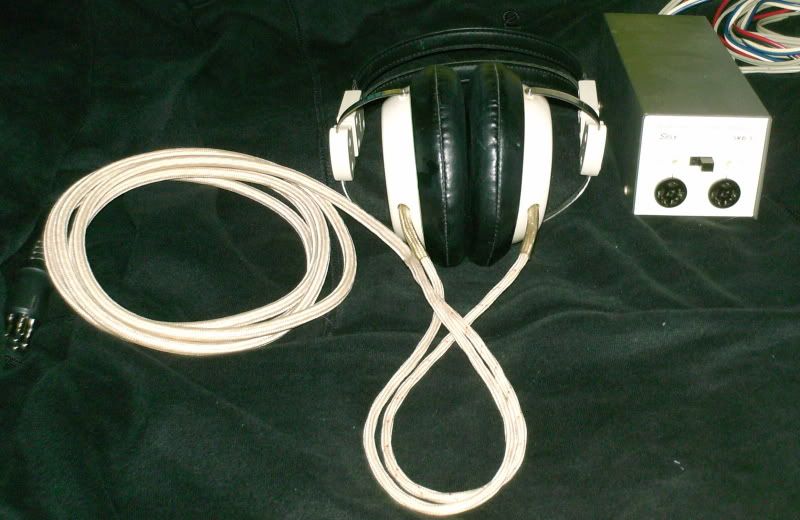 These are going as a set. They are normal bias and a fantastic intro to electrostatics with great sound to boot. The SR-5 charge up with no issues and the SRD-5 has no problem with either output.I literally owned them for 1 day and knew I was an 'stats person. Clean, detailed, effortless sound.
MB Quart QP85 - SOLD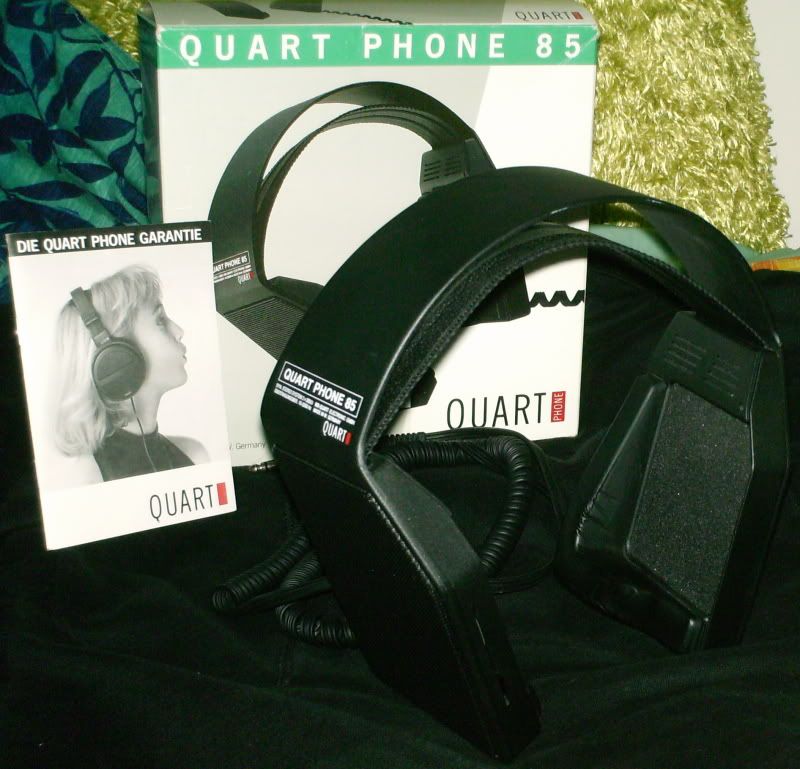 These are an IC. They are the rare MP Quart QP85. It comes with the original box and documentation. These do not come around very often and I believe are something that everyone should hear. IMO, as close to a speaker sound as you will find in a dynamic other than the k1000. They sound so similar to the SR-lambda that I cannot justify keeping them. At the same time, they offer a more punchy experience than the SR-lambda.
YOU CAN FIND MORE INFO ON THESE HERE
I take payment via PAYPAL and all PAYPAL Charges are included in the price as well as shipping in the CONUS. I am willing to ship international, but the additional cost is on the buyer.
Thanks and Happy Listening!