Joined

Aug 30, 2007
Posts

382
Likes

13
Since they don't get much use, I'm selling in mint condition (with original box) my iGrado (portable Grado uses the same driver that is found in their model SR60). Great value for the money!
Price: SOLD
Paypal
Some photos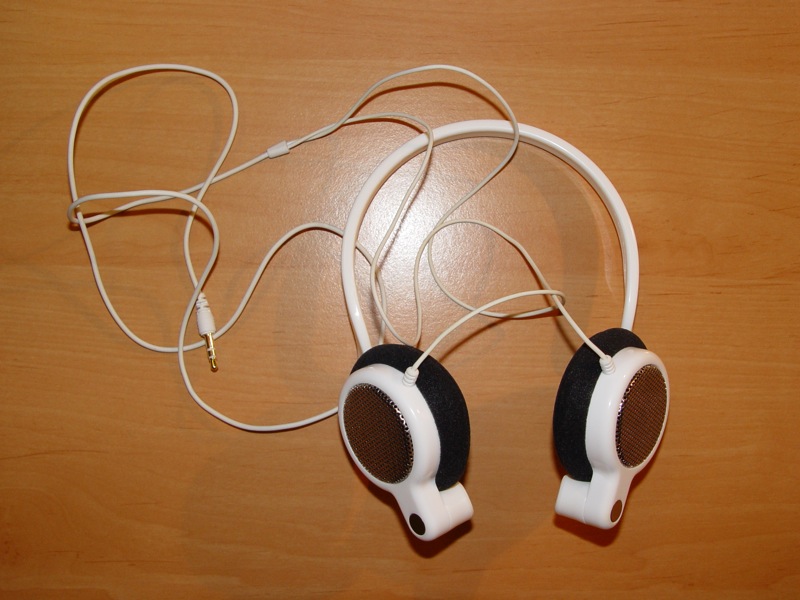 Little review from
HOMEelectronics Magazine
SUPER SOUND "To Go"
Grado Labs has always had an excellent reputation among Audiophiles with their line of headphones. They have recently introduced the new iGrado headphone. With the iGrado they wanted to attract those using portable electronics, this has been accomplished. They promise these "portable" customers a true high fidelity sound quality for "on the road" use.
The American Dream is still alive with the introduction of the new iGrado headphone. Apple's iPod has shown what engineering and marketing in the land of the free can achieve. Grado Labs, a family owned American manufacturer, which has been developing superb audio products for over 5 decades, has like others, decided to share the success of the iPod and delivers a portable headphone which uses similar driver technology as their other headphones. The iGrado provides a very secure grip for action and sports activities on the go.
STRONG BASS
The new iGrado uses the same driver that is found in their model SR60 headphone, but has been designed to be worn behind the head, using new cable and cushion design. The iGrado is also even equipped with high quality coils and cables made of ultra clean, long molecular copper which produces excellent electrical attributes and which is usually only found and used on their Prestige Series of headphones. Like all other Grado headphones, the new iGrado is an open ear/air design. The driver works reverse on a relatively large air balancing volume that features a defined reflex hole. With this design and construction, edge frequencies of the system are reduced and the membrane resonances are effectively damped.
COMFORTABLE
The new iGrado weighs in at 4 ounces and compared to other common portable headphones, is quite comfortable. The design of the new cushions, which is so very important for bass reproduction, is both acceptable and comfortable. The bracket for behind the head use lies on the ears and prevents the cushions from sliding down. So even when jogging it is never a problem. Their "portable" claim is fulfilled. Grado has designed them not to be folded, and they have been very well crafted.
SOLID SOUND FULLNESS
The new iGrado delivers a completely new sound experience when compared to other portable headphones. Even when using less expensive portable electronics, the iGrado sound is impressive with powerful sound volume and very well defined bass reproduction. While other portable headphones reproduce solid sound only, the iGrado immediately sounds amazingly full. This not only results in less distortion, but also helps to conserve on battery life. The iGrado reproduces important midrange frequencies that are free of any discoloration and compression, with high frequencies sounding very decent and delicate. As a result there is indeed a tonal balance and characteristic which can hardly be topped in the portable world, thus providing a high level of definition. You can forget about the iPod's equalizer effects, with the iGrado any increase or change cannot be wrong.
CONCLUSION
You will not find more sound volume and or sound culture from any other portable headphones on the market today. With this said, and the overall very high loss of discoloring sound quality, the slightly higher price of the new iGrado compared to other portables phones is justified. Using them on home audio electronics is also absolutely recommended.