post-15431863
Joined

Nov 27, 2007
Messages

225
Reaction score

2
Location
Joined

Nov 27, 2007
Location
Posts

225
Likes

2
For sale is my iBasso DX50 that I bought from Amazon in July of 2014. Reviews can be found
here
. I haven't been using it recently, but I just pulled it out and updated the firmware to the latest version (V1.9.5). I will include a Samsung Evo 64GB micro SDXC card. I will also include the original protective case and coaxial cable, but I don't have the original USB cable or box. I will include a random micro USB cable that I had lying around that I used to update the firmware. If there are other cables or adapters that you need let me know because I might have something lying around.
I just tested this and it mostly works perfectly. The coaxial out works as expected, so this can function as a digital transport without problems. Also, the line-out works perfectly, meaning you can use it as a portable DAC, as well. The headphone out MOSTLY works without problems. If you are carrying it around in your pocket, then it will cut out in the left channel periodically, but for most headphone jacks, I can usually rotate the jack in the socket and find a position where it doesn't cut out when (Nuforce EDC, Campfire Lyra II, Focal Elegia, Tin Audio T2), but not for all them (this doesn't seem to play nice with my Shure SE535). BUT if you're stationary then it works perfectly. So this might not be the best option if you're planning to carry it in your pocket and use the headphone out.
Since it is not in perfect condition, I'm asking $50 including shipping and paypal fees.
Here's my old feedback
from before Trader History.
Thanks for looking!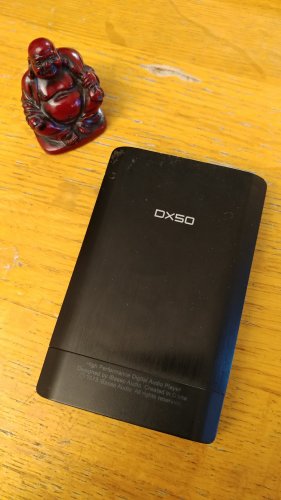 Last edited: