Joined

Dec 13, 2007
Posts

622
Likes

18
K701 $200 SOLD SOLD SOLD
paypal non CC or $210 via paypal CC, shipped UPS ins. Double Boxed
These are in near perfect conditon, the only wear is the pads are getting old, but still in very good condition and sounds great. Other that, I've been up and down them, and couldn't find a scratch. Non- smoker, no pets. Comes with original packaging and foam stand. If they are supposed to come with 3.5mm adapter, I never received one, but it's never been a problem, as I don't see them being powered by anything that would have one.
Fixed Zhaolu d2.5a! $130
SOLD SOLD SOLD! shipped ins US. This has less than 10 hours use, because I only got it to turn on once, and it's been sitting in my office for about 10 months wraped up in the original box. Turns out the powerpcb wasn't making a connection, so I jumped the points together. Works fine, sounds great! More info check
ATH A900's $120
. No Box but comes with 1/4" adapter. Shipped, ins, conus, PAYPAL .First, these need new pads. The pleather started to peel, so I managed to peel most of it off, and made poor man's velours. I arguebly like them better this way, but I won't bs you and tell you they're better than Beyer pads. Replacement can be bought through Audiocubes for $40. But I tried my JVC X700 pads and they fit, and were the same thickness. JVC sells them for $11. Or you can upgrade to the plumper pads the x900's use and get replacements for $16.
I spotted about three, smaller than a pin head, pock marks on the cups. You can make them out on the photos... but squint. The only other thing is a small tear (pictured) in the rubber from the cup to the cord. I would have fixed this, but I don't have and heat shrink fat enough on hand.
Works great. This, IMO, is a good deal on what are still my favorite headphones unamped. Seriously, I sold my HD600's to keep these to use with my ipod and a porta corda II. Not saying they're better, just better for an entry level situation.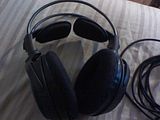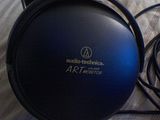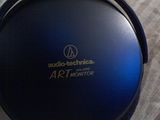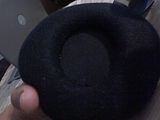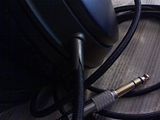 Meier Corda Cantante USB Amp/DAC $375SOLD SOLD SOLD
This was purchased from Skylab, who got this from Jan to do
this review
.
Used lovingly for a year now. I've gone up and down it looking scratches and nick (hard considering it's brushed aluminum) and see none. Comes with original packaging including brochure. Double boxed, insured, PAYPAL non CC
Will take more pics upon request, but this is in great condition still. None smoker, no pets.
Will knock off a few bucks for bundle deals, so feel free to ask.
Can do more pics upon request. Reason for selling, I need to fund bills and other purchases.
NO trades. Check sig to feedback. To reiterate, ALL ITEMS WORK, and aside from the a900's are in either perfect, or near perfect condition.