Previously known as FireLion
Joined

Dec 29, 2017
Posts

1,918
Likes

785
Location
So what is the difference in simple terms?
The cables have the Left and Right markers on the outside which should match the markers on the headphone. Fostex has the larger pin opposite to what Sennheiser has and the polarity is also reversed.
So you mean I can't use Sennhesier cables?
You can use certain ones but again long term you might damage the connectors and it's not ideal. If you do plug the larger pin into the right socket then polarity is reversed and sound qulaity is muddy.
Why this post?
I see on amazon a seller was listing New Fantasia cables that are for Fostex headphones like the TH900, TH610 etc. They are actually designed for Sennheisers but might screw up the connectors long term. I used a multi meter to test the polarity as I wasn't sure myself.
Does Fostex sell connectors for custom cables?
Not that I can find which really sucks but you can get them on ebay and more so on Aliexpress but they are about $30 a pop. I thought with the large influx of TR-X00's Fostex would have sorted something out by now.
Aliexpress connector 1
Aliexpress connector 2
Aliexpress lot of 5 pairs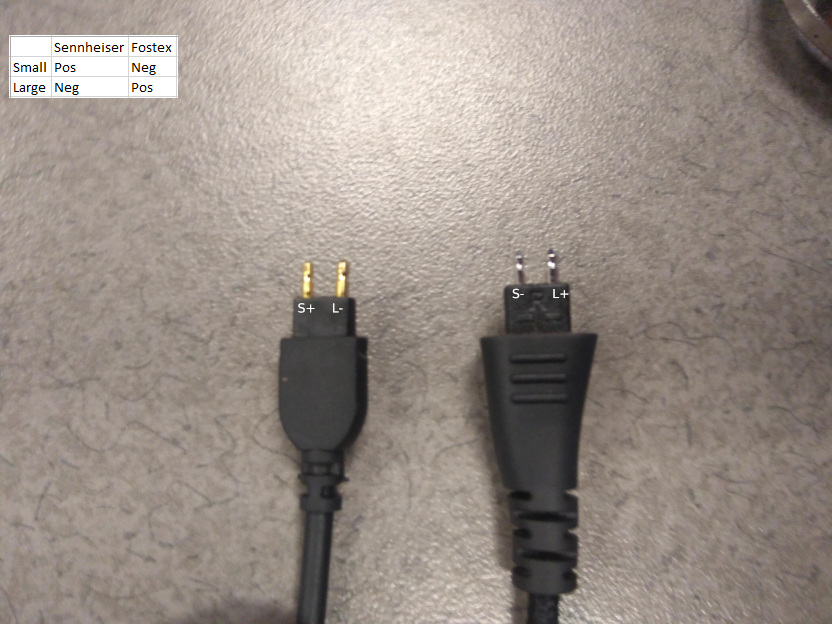 Last edited: