Hi, selling a pair of this famous planar IEMs, very good conditions (see pics, no paints chips or scratches etc.).
The content of this offer is tremendous
1) original case with original and unused soft case (missing just the foam part of the box due to breakage)
2) original USB key with manual etc. plus small brush to keep things tidy
3) different kits with a plethora of brand new ear tips of different size and shape (normal and ribbed)
4) different ear hangers like original hooks, earfins (two pairs!) and soft hooks
5) original 3.5 SE cable with a jacket clip
INCLUDED in the bundle there is also a custom Invictus Cable made with silver, in balanced 2.5 termination. It gives more separation and transparency and can be hence used in balanced setup. Cost would be 90 Eur alone.
Shipping to EU included, Paypal accepted.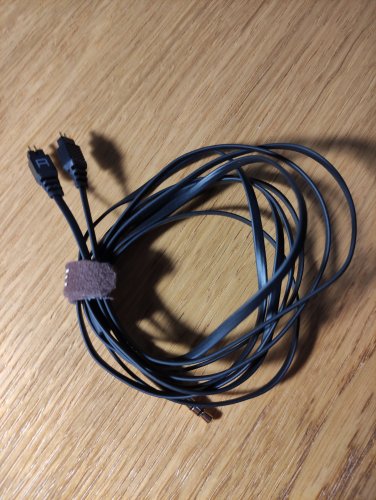 Last edited: