post-15568363
Previously known as Ultrazino.
Member of the Trade: KS Distribution
Joined

Jun 18, 2010
Messages

238
Reaction score

333
Location
HuoYuanJia
Previously known as Ultrazino.
Member of the Trade: KS Distribution
Joined

Jun 18, 2010
Location
Posts

238
Likes

333
Website
Trying to figure out the "perfect" target response for my IEC 60318-4 raw measurements, I just couldn't agree with most targets out there. So I decided on a new approach.
Levering out any research, I have individually equalized multiple high-end IEMs with a sine tone generator so I could match the pressure from 80 to 10,000 Hz. This was not done through listening to music but only separate tones over multiple hours. Quite a tedious and fatiguing process. Matching the pressure needs a lot of attention...
I have tried adding lesser tier IEMs but I noticed that I could clearly hear the distortion. Comparing a 3 kHz tone over and over again with different IEMs makes you really susceptible to added noise.
Anyway, I have measured my results: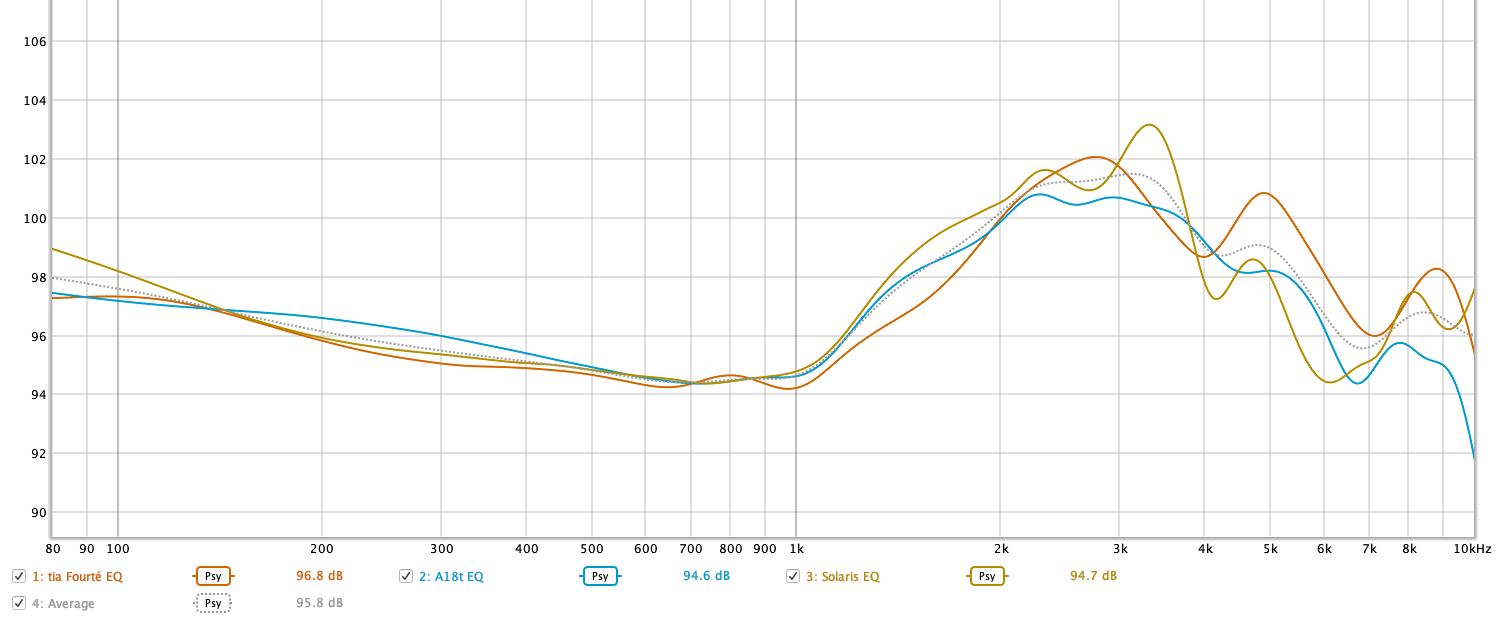 It looks wild, but it really isn't. The curves all hit the average within 2dB, which is a rather small difference. Unfortunately, the target is only useful for myself. I still have very good hearing, but there are many individual aspects that come into play. (I have done this two years ago with the InEar ProPhile 8 before. Back then I ended up with a similar curve but it showed less bass and more treble.)
Maybe this can inspire some more people to do the same and share their results.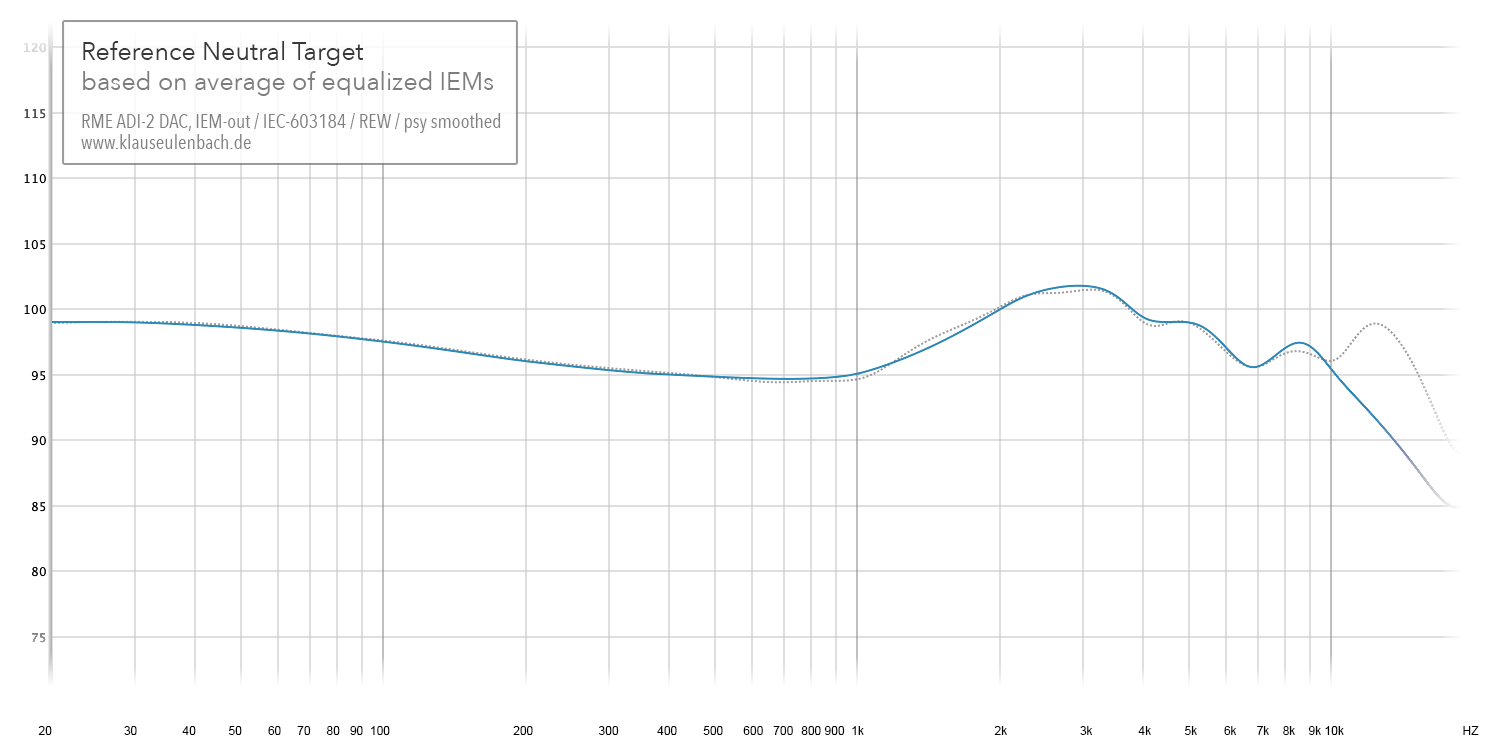 Full article:
Constructing an Audiophile IEM Reference Target