Joined

Sep 20, 2016
Posts

849
Likes

2,445
Singapore – Effect Audio X Elysian Acoustic Labs new GAEA Hybrid In Ear Monitor will launch on 8th October 2022, 6pm SGT.
Effect Audio X Elysian Acoustic Labs
​
In a pursuit of extraordinary experiences, Effect Audio has collaborated with Elysian Acoustic Labs to produce an innovative EA take on a hybrid In Ear Monitor.
The visionary, intriguing and unforeseen partnership, a first between Effect Audio and Elysian Acoustic Labs, is the culmination of a trend of collaborations between boutique audio brands to create innovative new products that blend the best of both worlds.
The brands have drawn their design inspiration from Gaea - Greek Goddess of the Planet Earth, to create an other-worldly audio experience.
Gaea
Elegant Temptation · Everlasting Bliss


The mountains of the Earth
The Fiery passion burning
The river that Water flows
The Air that sustains life

These are the very elements that the Gaea controls

Goddess Gaea blesses
Her divine prowess, with absolute mastery
Tempting all with its elegance
Creating everlasting bliss wherever she goes

Experience the voice of Gaea​
1. Water: Innovative Match of Hybrid Drivers Utilized​
-EMOTIONS. The fluid implementation of components to drive an expressive, smooth and crystal clear female voice-
The GAEA features 1 Foster Dynamic Driver and 4 Sonion Balanced Armatures. This has been awarded the gold medal by Foster for best implementation in an IEM. An unorthodox approach of implementing Sonion's balanced armatures is on purpose to create a unique sound that is smoother and with a less metallic timbre. Both driver types work in tandem with each other to produce a gorgeous enveloping sound that is euphorically musical and yet detail focused.
2. Air: DiVe Pass II Dual Ventilation System​
-WISDOM. Ingenious manipulation of air to provide for an optimal driver performance-
This second generation of the DiVe Pass technology improves on the original that is utilized on the renowned Elysian Annihilator. DiVe Pass II introduces independent vents that now eliminates the reverberation of the back chamber and also provides optimal pressure relief in the front chamber. This reduces driver-flex issues from diaphragm compression. Full bass potential of the dynamic driver is unleashed due to better movement of the diaphragm.
3. Fire: Effect Audio's Proprietary Mix of Internal Wiring and Custom Cable​
-LIFE. The key that links up all components and powers the engine! Feel the synergistic spark-
All internal wiring for GAEA has been specially chosen and custom applied by Effect Audio to GAEA to further complement and enhance sonic quality. The result of a rigorous R&D process yields an outstanding cable that uses a bespoke mix of Copper and Silver-plated Copper materials. This ensures GAEA's sound signature is achieved harmoniously with a sonic quality that exceeds expectations.
4. Earth: Stabilized Wood and Resin Aesthetic​
-DETERMINATION. Visual masterpiece created from an impeccable blend of materials derived from Earth-
The design inspiration from GAEA originated from the persistence in capturing the grandeur and the intricacies of Earth's surface viewed from various macro/microscopic levels. The final stunning wave-like layer is a result of implementing stabilized rare maple wood with resin - one that is unique with every piece of GAEA.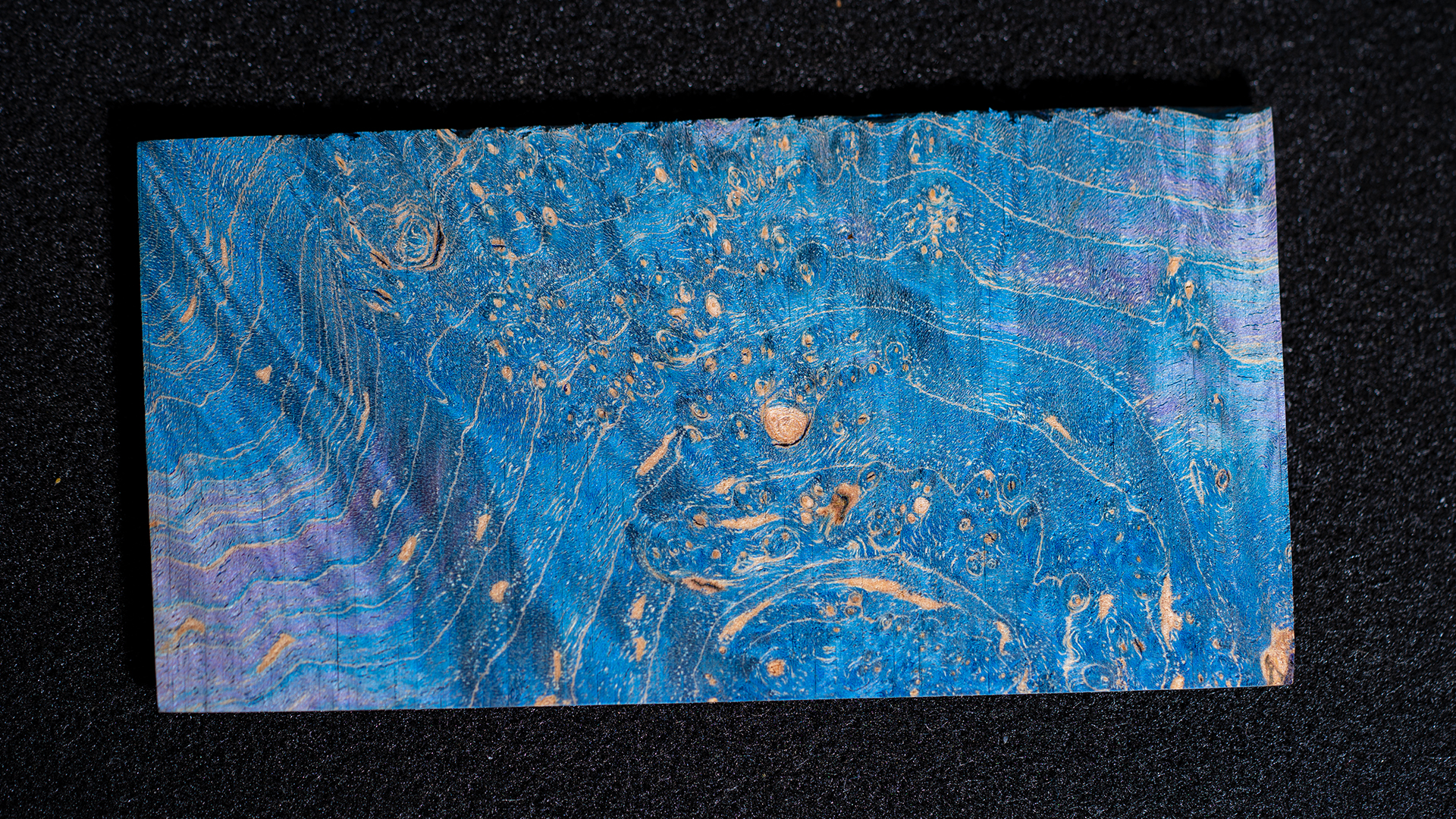 Each of these 4 elements - Water, Air, Fire, and Earth are combined to create GAEA. This amalgamation of finely engineered factors brings out a sound signature that is elegant, highly detailed with precision timbre accuracy while maintaining an romantically emotional, velvety auditory experience.
The Divine Sound
Goddess of Earth, Gaea, is an all encompassing being, a mother of all life. In control of all 4 elements of nature, she mesmerizes by creating bliss wherever she goes.
The acoustic focus for GAEA is undoubtedly Female Vocals. From the freshness to the brightness of the vocal cords, GAEA gives center stage to what makes the heart flutter - the magical touch of a human's voice. With an exquisite hybrid Foster DD and Sonion BA drivers setup complemented with DiVe Pass II Dual Ventilation System, one can expect technical mastery on top of an emotive experience with GAEA.
Experience GAEA as she merges and transforms each of the 4 elements into a divine soundscape. Bask in the ethereal sound and enjoy everlasting bliss.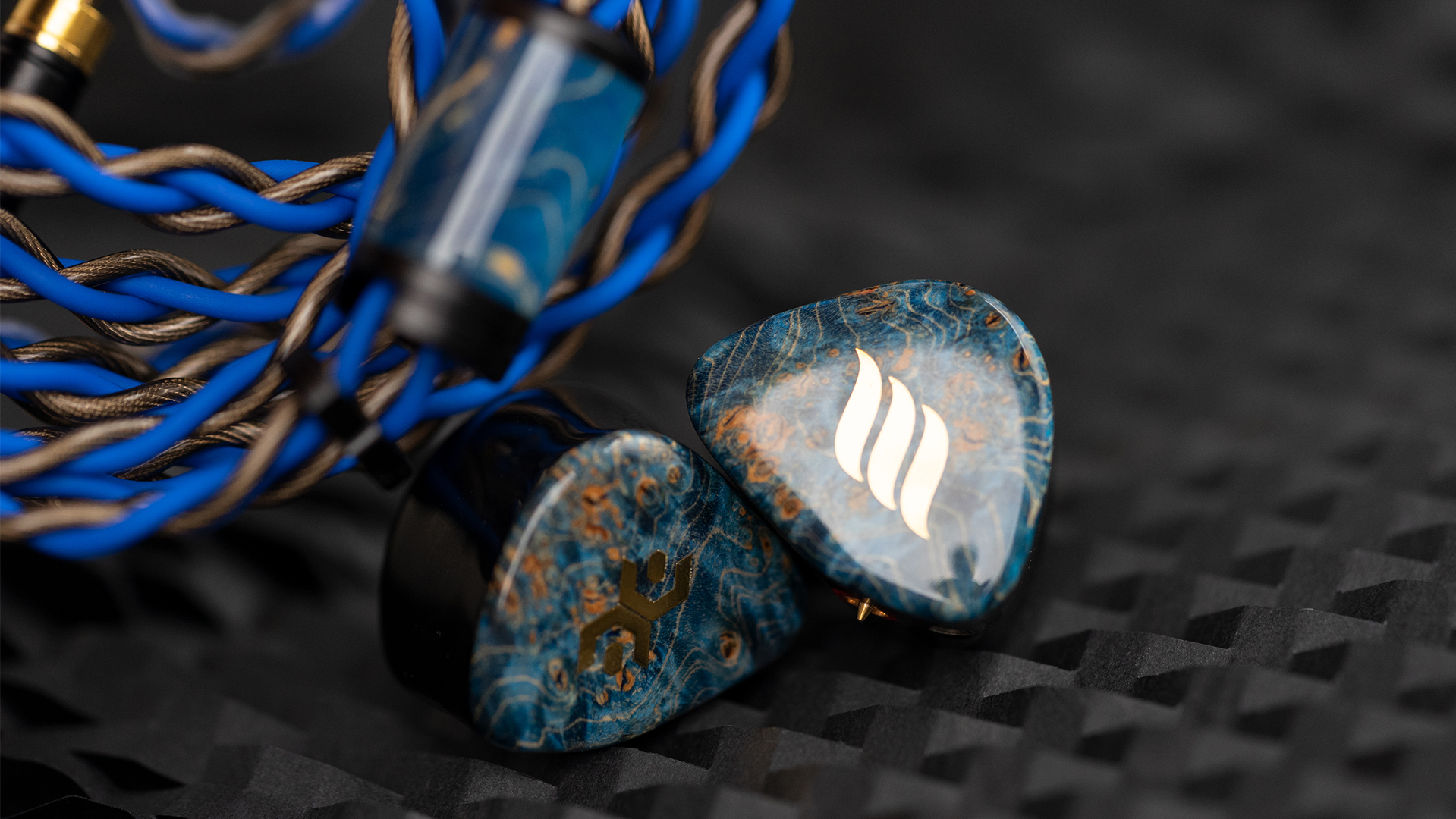 Technical Specifications (IEM)
- 5 Drivers Hybrid In Ear Monitor (1 Dynamic Driver & 4 Balanced Armatures)
- 4-Ways Crossover system (1 DD x Low, 1 BA x Low-Mid, 1 BA x Mid-High, 2 BA x High )
- DiVe Pass II Dual Ventilation Technology*
- Frequency Response: 20Hz to 20KHz
- Impedance: 10 ohm @ 1khz
- Sensitivity: 102db/100mV @ 1khz
- THD ≤ 1%
- Proprietary mix for Internal wiring and custom cable by Effect Audio
- Aesthetics (Stabilized wood for faceplate and cable accessories)
- In Package Accessories: Microfiber Polyurethane case, Spin fit W1 Medical Grade Silicone eartips (Multisize: S/M/L), Cleaning Tool and Cloth
*This second generation of the DiVe Pass technology eliminates reverberation of the back chamber and provides optimal pressure relief in the front chamber thus reducing driver-flex issues from diaphragm compression. Full bass potential of the dynamic driver is unleashed due to better movement of the diaphragm.
Technical Specifications (Effect Audio Custom Cable)
- Selected Premium UP-OCC Copper Litz
- Selected Premium UP-OCC Silver Plated Copper Litz
- Proprietary Dual Geometric Design
- EPO* 24 AWG 4 Wires
- EA Ultra Flexi™ Insulation
- ConX ™ Ready with Pentaconn Ear Interchangeable Connector
- Rhodium Plated Brass Straight Type Plug
GAEA MSRP: $1299
GAEA comes with a matt Microfiber Polyurethane case that is meticulously designed and mirrors the shape of luxury jewelry cases. Custom rounded edges and black stitches are used round the perimeter of the case, displaying a modern contemporary visual. A hinge at the side opens to reveal the empyreal treasures within.
"Our values are aligned and we hit it off right away! That is when I knew we had to do a collaboration.
At Effect Audio, we often challenge ourselves in creating a product that exceeds our expectations in terms of Sound, Aesthetic Design and Usability and I am proud that together with Elysian Acoustic Labs, we managed to achieve just that."
--Effect Audio Founder, Suyang
"It's great to finally meet someone so enthusiastic in creating the best performing cable out there.
Wonderful, isn't it? 2 EAs, both Boutique Brands, each with its own expertise, working together to create a great IEM that is unique and excels."
--Elysian Acoustic Labs Founder, Lee
Ending Note​
Effect Audio X Elysian Acoustic Labs newest GAEA is a passion project co-designed and engineered by both Founders and is a must have for audiophiles that love the captivating pull of the human voice. One with an unorthodox but devoted focus on female vocals.
Best Regards,
Effect Audio and Elysian Acoustic Labs
END​
————
GAEA are available now
https://www.effectaudio.com/gaea
Last edited:
Joined

Oct 6, 2013
Posts

14,725
Likes

42,874
Good looking IEMs and I'm really digging the Gaea artwork!!
Great tuning as well, talked about it
here
. Had a chance to spend some time with a demo unit of GAEA, the one which Musicteck showcased at CanJam SoCal.