Joined

Jun 20, 2011
Posts

14,274
Likes

21,103
Effect Audio Prototypes. #32 and #38
The two cables I am about to show here are two of the 3 prototypes that were given out to various headfiers for feedback and impressions of them. I would like to thank Effect Audio and Jordon for the opportunity to give my input on these new fandangled cables.
First there is cable #32.
This cable was the most unique from what I have read from others that got to participate. It seems to be the only one out of the 3 that is a full 8 cores of the stuff. Initially I thought this cable was a pure silver cable variety as it is more analytical in how it presents sound. I assumed it was pure silver. If anything it has to have silver in its cores just due to the sheer transparency of these cables. I got word that it is a hybrid cable of copper and silver.
The #32 cables threw me for a bit of a loop as I was going back and forth from my other pure silver cables comparing them. It is like pure silver in many ways. The 32 cable does not accentuate and or highlight bass and thicken mids like pure copper does, it tightens bass lines more so a lot like pure silver. Its focus is more upper mids and treble vs adding any warmth or a fuller body of sound just like pure silver. Again more silver in properties. What is apparent after using them on easily over a dozen IEMs. These are some of the most transparent cables I have ever had the opportunity to try out. If there was such a thing as an analytical cable. These would be it.
Details, imaging are enhanced especially around the upper mid region with an added width of stage. I noticed these cables do not enhance depth as much as I would have liked but more width of sound. Again going back to that idea of being more neutral analytical in sound shaping form. It increases the technicalities of earphones they are attached to. Tonality can change from a warmer to cooler tonality, from using this cable.
So if they enhance technical traits, lifting the tonality of a given IEM to be a bit on the brighter side. Then it dawned on me these would be a perfect match for more warm smooth, dark sounding IEMs. Yes it was one of those Aha moments you get when you figure out a puzzle of sorts. A sound puzzle. Where have I heard this presentation on a cable before? Hmm. The warmest sounding earphones I tested them on are the Shozy SCB2 or B2 it is called, the Sony Z5 via adapter, ISN EST50 and last but not least the Penon Volts.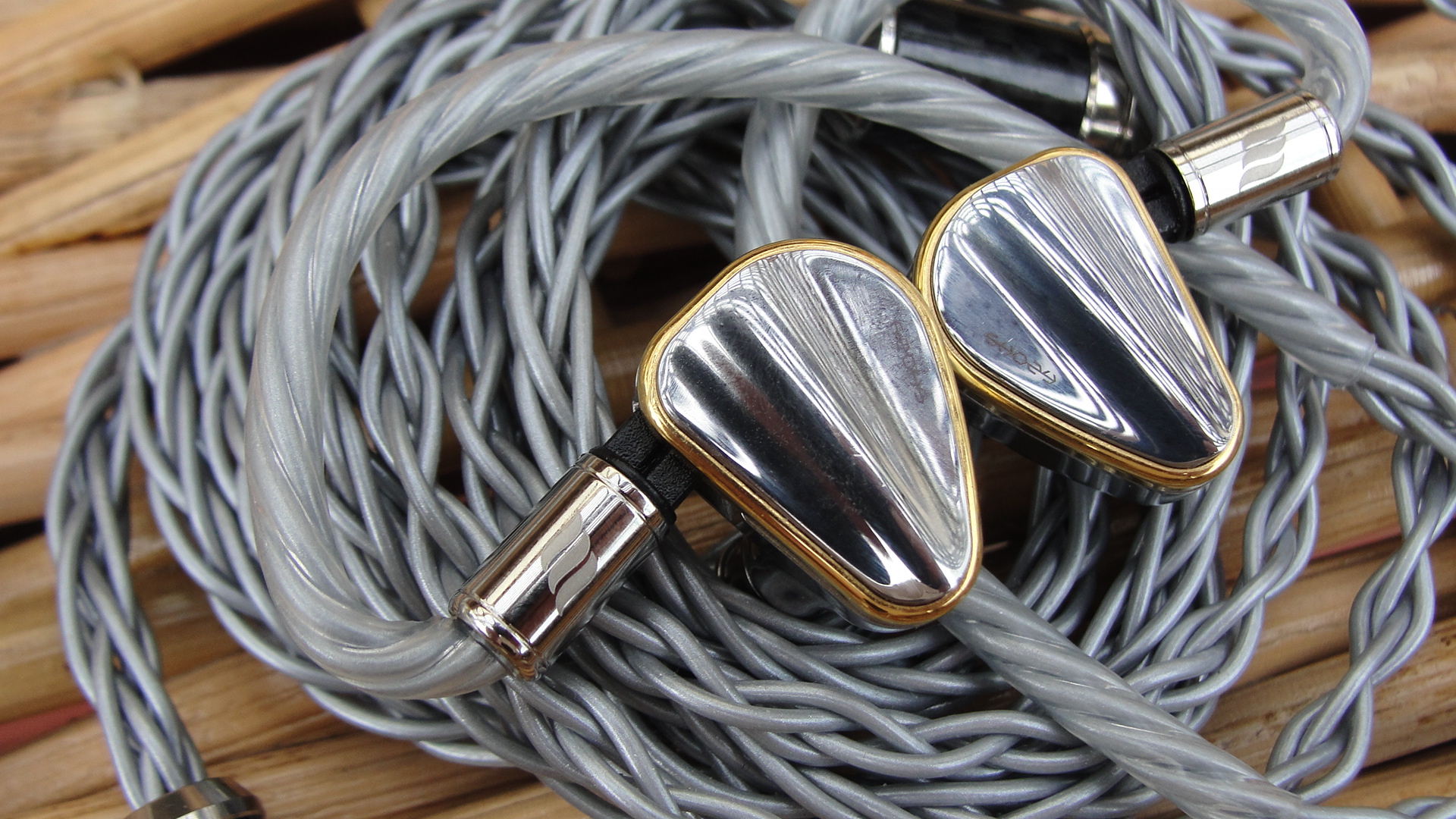 So these cables are not a good match for earphones that are already highly detailed and has the descriptor of being analytical in the first place. Enhancing detail that is already detailed is a no no. Meaning it might be a bit too much. However, full bodied warmer sounding earphones. It brings such earphones into a completely different realm.
On the Shozy B2 which is tuned a bit like an ear bud. More bass mids than upper mids and treble, and L shaped signature. These are like a warm blanket on a cold winter's day. Full bodied and very musical. Adding the #32 cable on these enhances them to the point where they sound like A TOTL type dynamic earphone. No exaggeration.
Another Aha moment. The included cable on the Shozy SCB2 also happens to be a thinner 4 cored variety of a similar hybrid make up. It is mostly pure silver but with strands of crystal copper mixed in the weaves. This particular cable seems to be the closest to the #32 cable as any other cable I compared them to. The #32 cable having much more material vs the ISN SC4. The added clarity, stage, details and imaging was evident. So basically the #32 is like a premium version of the SC4 cable. Both showing very similar tonal character. Aha much like the SC4 cable this #32 has to be mostly pure silver as it shows much more characteristics of silver than copper exactly like the SC4.
Positives
- Premium build,
- Supple, ear hooks that form to your ears.
- Highly detailed reference level presentation,
- Enhances upper mids, treble
- Enhances clarity
- Enhances technicalities, wider stage, imaging, detail with a better sound separation.
- Matches well with dark, warm, smooth full bodied sounding earphones.
- Tightens bass notes- for non-emphasized bass fans. ( Could be good or bad)
Negatives
-Somewhat of a niche cable due to its highly analytical presentation
-will not match well with neutral bright, highly resolving or harmon based IEMs with much upper mid presence.
-Leans out lower mids presence and bass- is the reason why stage sounds enhanced,
-Clean sound signatures end up being brighter than they need to be.
-Not a good cable for bass fans. Not the most natural presentation for cable enhancement.
Overall, while #32 is one of those cables that will not match well with all types of earphones but when it does, it makes them sound on another level.
#32 cable certainly looks higher end, no question the build quality is top notch with some of the best hardware and materials in the industry. The cables are soft and supple which is excellent for a thicker cable build. These clearly show more silver traits in cable effects and will enhance detail and imaging of your earphone while adding a wider stage. The negatives are than they seem to need a thicker sounding warm profile for their full benefits to really enhance such signatures. These are the type of cables that non cable believers need to try out as these clearly make your earphones sound different. I think for enthusiasts that want something to offset the darkness and warmth of your earphones the #32 will work its magic on such earphones and show just how good those earphones can sound with the right matching cable.
Last edited: