Joined

Apr 21, 2010
Posts

479
Likes

83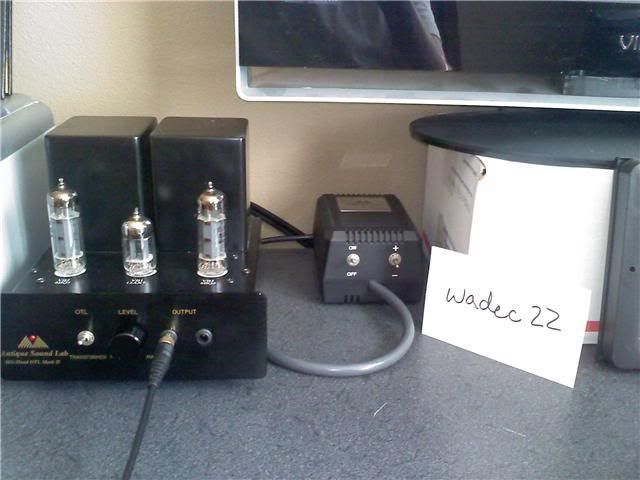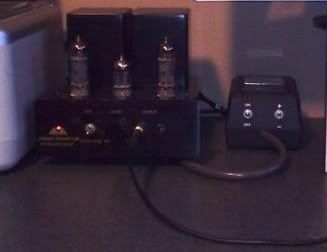 Up for sale is my Antique Sound Lab MG-Head OTL Mark II headphone amplifier.  The amp is in good condition.  Purchased from another head-fi member. At one time the internal power supply wires came unconnected and I had it repaired locally, works great!  I'm approx 100.00 worth of tubes!!!  
If you are not familiar with it, it shows up on this ranking list here: 
http://www.head-fi.org/forum/thread/402585/review-summary-a-ranking-of-22-tube-and-tube-hybrid-headphone-amps
just above teh WooAudio 3+ and Darkvoice 336SE  
It pairs very nicely with my AD700's and Beyerdynamic DT 880 250ohm.  It's just more than I need. You can pm me for additonal pics if you'd like. I used my camera phone on these.  
-Has OTL (output transformer-less) and transformer output modes
-Has switch for on/off feedback
-Uses two 6BQ5/EL84 and 1 12AX7 /5751tubes
-Great for low and high impdance headphones
-Has L/R RCA input and a 3.5mm input
-Great amp for tube rolling, especially a first timer!
-You can see the newer revision here: 
http://www.divertech.com/aslmgheaddt.html
  which retails for 500.00 plus shipping  
TUBES INCLUDED:  
1- Mullard 12ax7 (has box)
1- JJ ECC 803S gold pins (has box)
1- JAN 5751 Philips ECG
1- Tung Sol 12ax7
1 PAIR- Sovtek EL84/6bq5
1 PAIR - Sylvania EL84/6bq5 (have boxes)
1 PAIR - JJ El84  
DEAL DONE
  Trades/offers welcome.  Thanks!!!