IEM Reviewer Extraordinaire
Joined

May 11, 2004
Posts

21,205
Likes

12,053
Location
I must admit, first of all, I am not into dynamic canal 'phone.
My preferences on earphone is more toward neutrality/clarity rather than bass, so naturally I like balanced armature drive more. After owning CX300 (which lacks controlled bass and sounds harsh) and EP-630 (which lays back with boomy bass), I am pretty much convinced myself that a lowly priced [size=xx-small](compare to IEM with BA drive)[/size] dynamic canalphone can never give me a satisfying listening experience that I wanted so much... That ends after I audited the X3.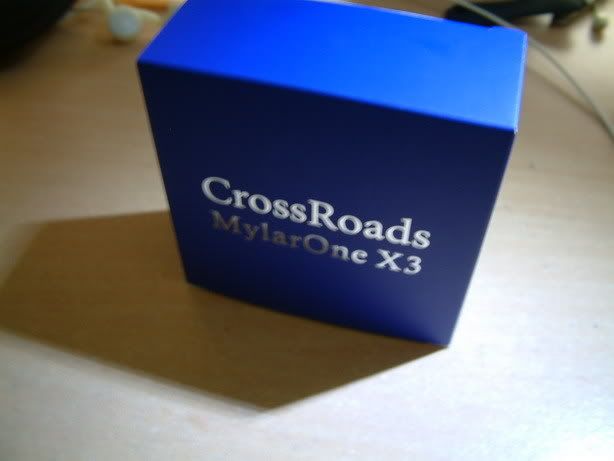 As like most owner of X3, mine is also from Jaben. It is about 30% more expensive locally than an EP-630. The one I got is their new stock (and they were already running low on stock). With in the 15 minutes or so I spent in their little shop, I saw 5 other guys (like me) wanted to audit either a X3 or XB and 3 pairs ware sold (including mine). It was neither a weekend nor a holiday, yet these little 'phones just sold like hot cake! Anyway, unlike the previous version the new stock comes with blue box (instead of red), but the content is pretty much the same. You will find a red leathery hard case, the 'phone itself, a shirt-clip, 3 different size of tips and a silicon cable management/warping thingy. What surprised me is the inclusion of the hard case and the cable wrapper, which of course are sold (in brand name) quite expensively by themselves.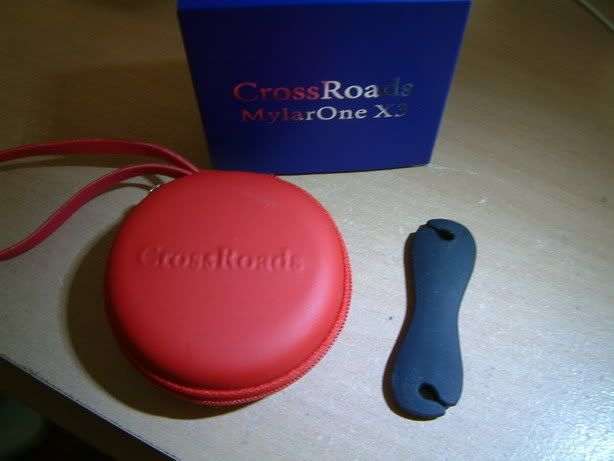 I was wondering since the first look on X3's speaker casing: why so long? The longer shape makes it less appearing when compare to CX300 or EP-630. There is nothing stealthy about it, especially on the side of the tips. However, I don't really have any problem with its length in use at all (consider that I have E3c and ER6i). One thing that do bother me is the included tips. The original tips are much less flexible than those of Panasonic or Audio-Technica. It is quite odd when I first put it in my ear, fortunately I have been sticking 6i tri-flange into my ear and get use to the feeling. One thing that keeps me from switching my tips is the fact that the original tips give me a more solid seal and better bass respond (better balance too).
So how is X3 sound quality compare to CX300 and EP-630? In simple term, It has CX300's detail upper range and EP-630 more powerful bass respond. In other words, X3 sounds like taking CX300 and EP-630 and making them into a dual-drive canalphone, but sold at less than 1/3 of their combined price! So does X3 sounds any better than ER6i or E3c? Definitely 'Not'. X3 might have better bass than both, but its resolution is still relatively low. I will put it a class lower than either E3c or ER6i, but higher than CX300 or EP-630. I have no doubt that X3 is the strongest competitor for any dynamic drive only canalphone currently in the market considering its price/performance ratio, including 'phones like E2c. It is the KSC75 equivalent in the canalphone market. What can any one ask more for this kind of price?
On an extra note, I also got a headphone stand as a promotion gift (every buyer got one, but mine is the last, sorry guys
) Why you need a headphone stand for canalphone? I don't know, but it is free so I am not complaining.