Never did like custom titles.
Joined

Jul 21, 2012
Posts

2,235
Likes

111
Hey Yall,
I recently tried an idea that I am recommending to Comply (i'm positive im not the only one to do this i know) but I got tired of trying to read the "L" and "R" on some of my iems and even my TripleFi 10s with their v shape and hook cable I STILL manage to have to pause a sec to figure out which side goes on which ear.
So I simply took my recently ordered RED comply tips and put the RED on the RIGHT and put one of the GREY ones that came with the TF10 on the Left. I did this with my other IEMs and I din't realize how annoying it was before until now that I just put them in without even thinking.
Some universal fit IEM owners (like some ETY models for example) won't have a need for this because they are more clearly marked but my question is this for the rest of us:
DO YOU THINK IF THEY CAME PACKAGED IN 2 (or more) COLORS IT WOULD BE USEFUL?
OR would you just buy solid color ones if multi color was available?
Obviously you could just buy two colors but the advantage here is only having to spend money on one package and I think most people wont even both buying a 2nd pack for this purpose.. Plus the round tips only come in black.
Feel free to post alternate recommendations but PLEASE make sure you vote.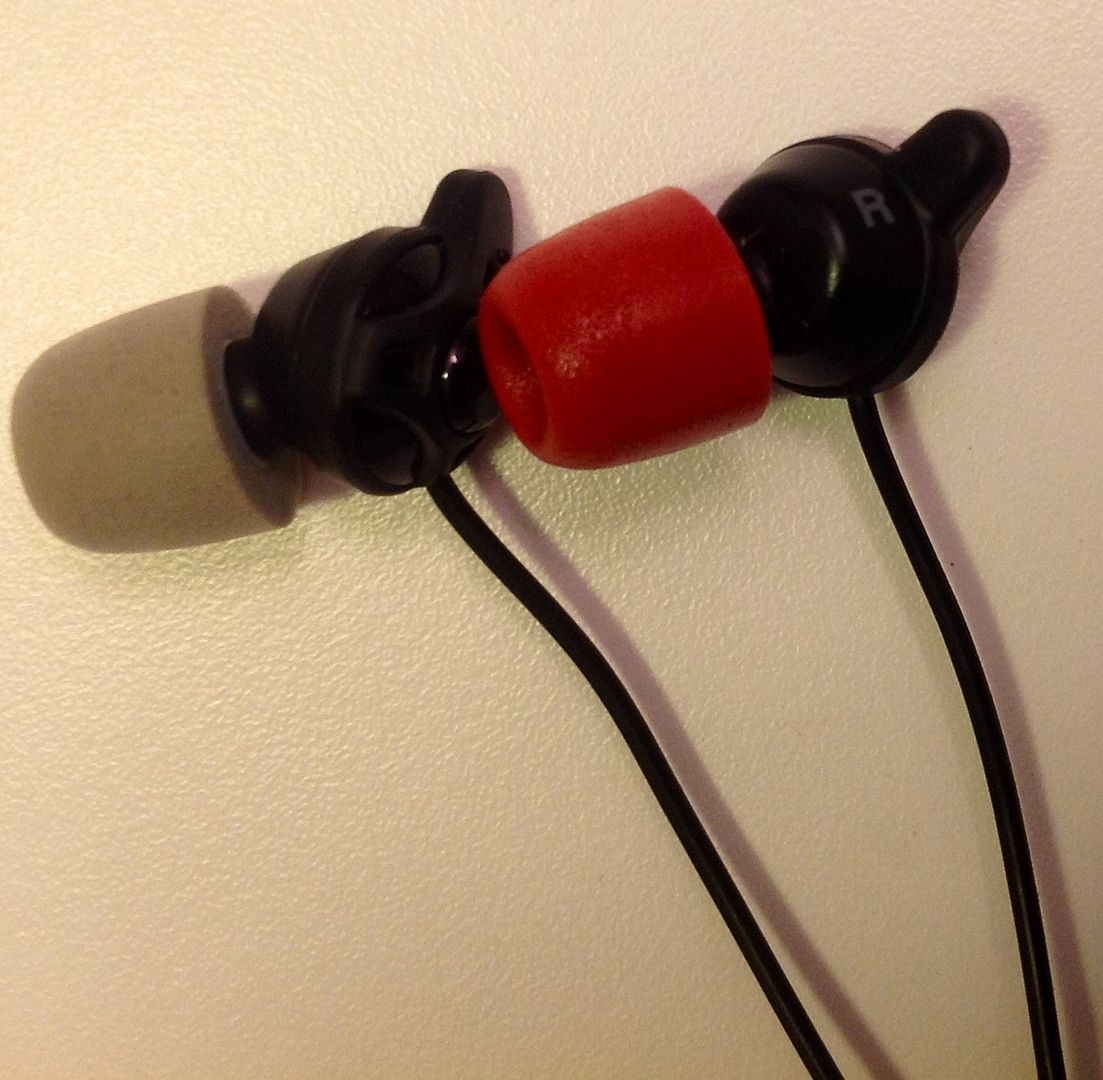 (just an example, my fx40 with the multicolored tips)