post-14799521
Feb 24, 2019 at 9:05 AM
Thread Starter
Member of the Trade: Brainwavz
Joined

Dec 25, 2009
Messages

518
Reaction score

276
Joined

Dec 25, 2009
Posts

518
Likes

276
This post is somewhat overdue, but i wanted to wait till there were a few reviews out before i created our own dedicated thread for our Alara planar headphones.
Note: This post is being made in Feb 24th 2019, depending on when you are reading this, some information in this post maybe outdated.
Head-Fi members scroll to the bottom for a limited special coupon just for you

About the Brainwavz Alara:
TREAT YOURSELF TO STATE OF THE ART SOUND
with the Brainwavz Alara, equipped with the very latest planar magnetic speaker technology for better dynamics and frequency response, kicking out the sound with perfect reproduction.
STUNNING HIGH FIDELITY
– The Alara uses the latest technology to give you truly realistic vocals and crisp, detailed instrumentation. Planar technology uses larger and faster drivers for better performance and lower distortion. That means the Alara's Frequency range is 10 Hz ~ 40 kHz with an impressive Sensitivity of 94 dB at 1 mW.;
COMFORTABLE FIT
- You'll love wearing as well as listening to these headphones. We cut no corners on the quality of the earpads. They are plush, deluxe pads that caress your ears with a mix of PU leather and soft, velour materials. We even included a spare pair to use when you wear the first set out! After all, you will want to keep and enjoy the Brainwavz Alara for years to come.;
DURABLE CONSTRUCTION
using the finest materials with exceptional engineering and design. You will be able to use and enjoy these all day every day for years. This is an investment you will be glad you made.
Retail price: $499.50
Get One today!
Why did we release the Alara:
The Alara is our first step in producing a line of planar headphones that will eventually be crafted and manufactured in house, currently many of the Alara main components come from one of our own OEM partners, however the final tuning has been done to our tastes and we also do the final assembly at our own workshop in Hong Kong.
The future long term goal for Brainwavz is to build all our planar headphones in house, including planar driver design, fabrication and assemble. This is just part of our overall plan to produce and assemble more of our new products, not just planar headphones, in house.
I will time to time drop some updates here in this thread on our progression of other upcoming planar headphones till such time they deem their own thread at HeadFi.

What have people been saying about our Alara, the reviews:
"Bottom Line: The planar magnetic Brainwavz Alara headphones deliver detail, excellent bass depth,
and a magical spatial feel, making them well worth their high price." -
PCMAG.COM
"Overall, a professional planar debut from Brainwavz and a surprisingly good one for me who is used to the tried
and trusted names in this market over the last few years." -
HEADFONICS.COM
"It is hard to be disappointed with any aspect of the Alara. From the subtle but interesting design,
to the rigid build quality, to the balanced sound and growly bass, it's a crowd pleaser at every turn." -
THE CONTRAPTIONIST
"Brainwavz Alara, Intense Planar Love" -
Z REVIEWS
" the top prize goes to Alara. I've reviewed some great products in 2018 – but the Alara is something extra special. Nice one Brainwavz." -
HEADPHONE-EARPHONE.REVIEWS
"Brainwavz has come out with a good, all-round capable entry-level pair of planar headphones which are
relaxing and pleasant to listen with." -
Currawong @ HEADPHONE-EARPHONE.REVIEWS
"For open-back headphones, the extension is quite remarkable, putting me in mind of the Audeze LCD2 and LCD3 headphones. Those are some of the best open-back headphones for bassheads, so that's high-praise." -
EXPERT REVIEWS
"Brainwavz Alara Headphones Serve Up A Stunning Performance At An Affordable Price." -
FORBES
"Overall I can definitely recommend them, they have place in the market" -
TOTALLY DUBBED HD
"Alara headphones from Brainwavz Audio deliver impressive sonic performance and addictive sound at an affordable price...We were thoroughly impressed by the sound quality – it's colored in a way that's very pleasant to listen to. Design, as well as comfort, are two more highlights we would like to emphasize" -
AUDIOREPUTATION
More reviews to come...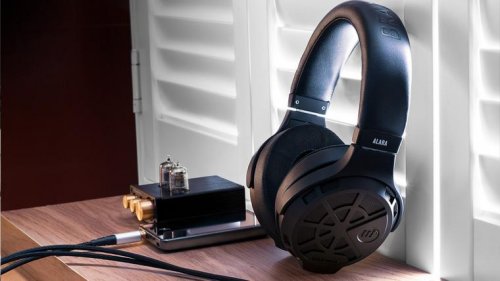 Head-Fi Member Special:
Check my signature for a limited time discount coupon for the Alara, it's a special thank you for all those that have supported us in the past and read all the way to the bottom of this thread