Joined

Dec 11, 2008
Posts

20,811
Likes

16,683
Location
@bigshot

Musicians spend many years practicing their instruments creating

live acoustic effects

. They listen to each other. They have feedback from a teacher. They conduct.

They listen to themselves live when they practice. They don't wear earplugs while practicing. They don't judge their performance through a speaker.

I'm also talking about a perspective in which these live acoustic effects are much more desirable than

any

playback through a speaker, where there is always something key lost. So in this perspective accuracy means to get as close to the live effect as possible without losing things that are essential to the desired effect. Apparently that's not the way you work, and that's how you like it. But that's not the only way to work.

To evaluate accuracy we must consider the whole chain including microphones and speakers. Although we tend to divide the audio business into the recording and say that is one thing, and playback and say that's another, the only meaning of accuracy must include how they function together. Your perspective is perhaps practical, but also artificial and I would argue counterproductive. Depending on how it affects your recordings, I might find it compromises the quality compared to something better to me like the Sheffield Labs orchestral recordings.
What your expressing here is beyond anything that has to do with music recordings or the music playback process in general.
You can visit a female singer perform in 5 difference places and she will sound exactly the same regardless of room response. There is a physiological set circumstance which takes place which has evolved way way farther than what deals with sound waves and recordings.
The easiest way to understand what processing the mind does is by looking at the modern day AI processing on old foggy photos.
The human mind in a live situation actually filters the music and adds AI (only it's authentic intelligence) perception crossing and bettering any and all recording possibilities.
This single threshold is also the final paradigm which will never allow authentic prerecorded true to life reproduction, unless of course we cross that line with AI playback.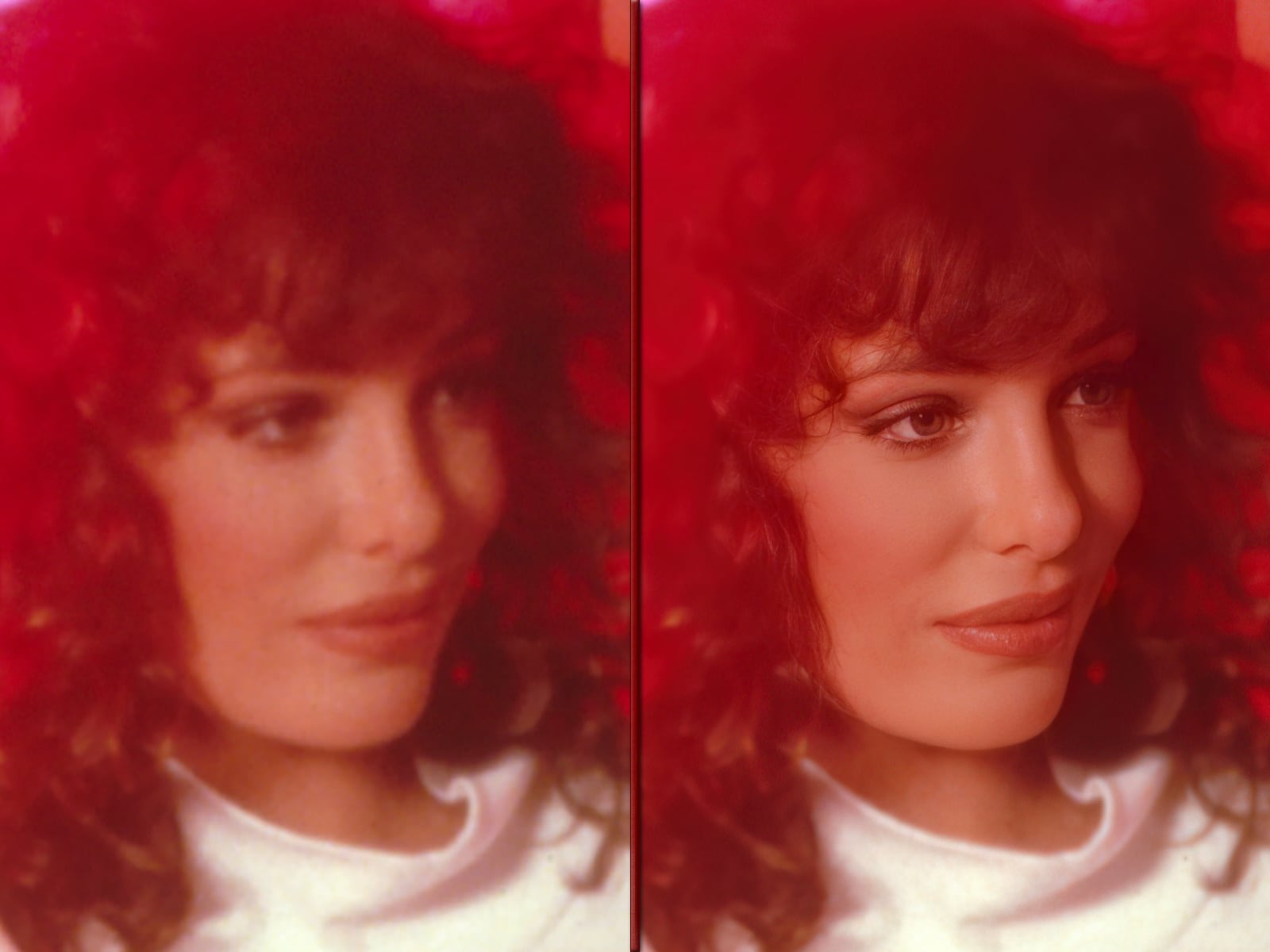 Last edited: