A Strange Semi-Vintage RS-1: Now with Pics
Quote:
Originally Posted by Mercuttio /img/forum/go_quote.gif
Even the wood box RS1 used to come with an outer box like this, I believe.

Im also pretty sure that the wood box RS-1 came with the cardboard outer box.
Bozebuttons has a cardboard outer box as well as the wood box for his RS-1
Quote:
Are yours true vintage? With the box / brown headband etc? I thought all the mesh in older pairs was black.
yeppo, they are the old ones.
for some reason, they have lighter leather than other brown headband RS-1 I have seen photos of, but thats OK.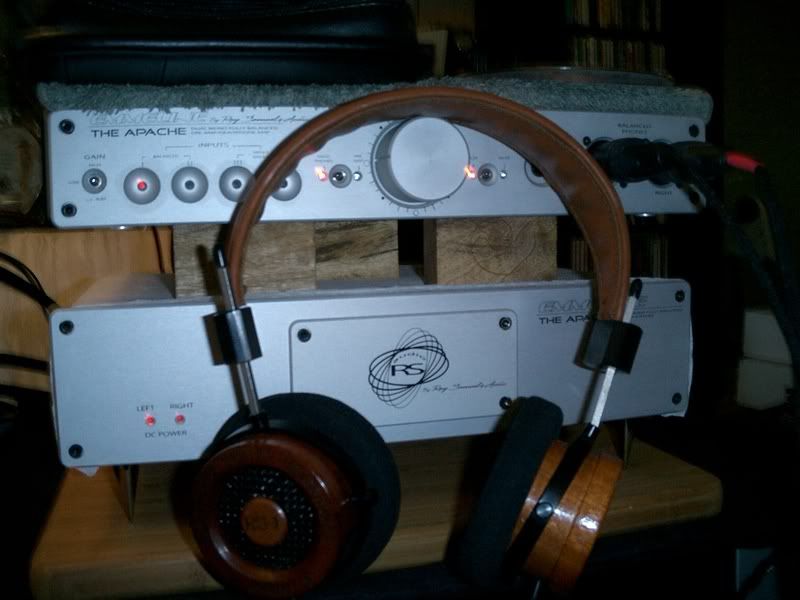 someone else's amp, my headphones.
original mini-meet thread
It may have been my pair on my balanced RA-1 clone that you heard at jjcha's mini-meet a while back.
Users who are viewing this thread
Total: 2 (members: 0, guests: 2)