Joined

Dec 6, 2015
Posts

85
Likes

37
Normal Working order, Mint cosmetic condition, No big ,obvious scratches, only little signs of usage. The schematic of the amp follows the classical 2 solid-state stages + one tube output stage, resistor as the CCS. CRC power supply filter for ±400V, ±15v and 6.3v filament. This unit has one group of XLR and RCA input. This amp also has an unusual feature that is not commonly found in other third party electrostatic amps: a 20 second tube warm up buffer before it starts to function, with an indicator light blinking on the front. It's the same thing you see on a stax amp.
This amp uses ALPS attenuator , Vishay/Dale resistors, WIMA/Nichichon caps, HIFI grade O-type transformer, oyaide cables etc. -Things you would expect to find in a Hi-end amplifier. No crap components. The PCB board is neat because the resistors are at the bottom. The unit also comes with two Tung Sol 6sn7gtb tubes with boxes. Genuine stax connector is used. This amp can stand up against anything in this price range: neutral sound (not dark) , well extended treble and bass&dynamic comparable to a solid state amplifier. It can drive a 007 well. Another reason I like this amp is that it is compact. Its depth is even smaller than a SRM-006T. Suitable for desktop system.
Kept in Smoke free and pet free environment. Will accept payment through PayPal/stripe/ pickup and I will pay the pp transaction fee as well as the shipping cost. Some counties may need some extra cost. The item will be shipped from Hong Kong by DHL express or EMS or SF express . Prefer accepting HKD than USD but both are ok. Also sorry for being a bit suspicious if you are a new member. I do not accept trade unless its some rare stax gear.
headphone not included, not for sale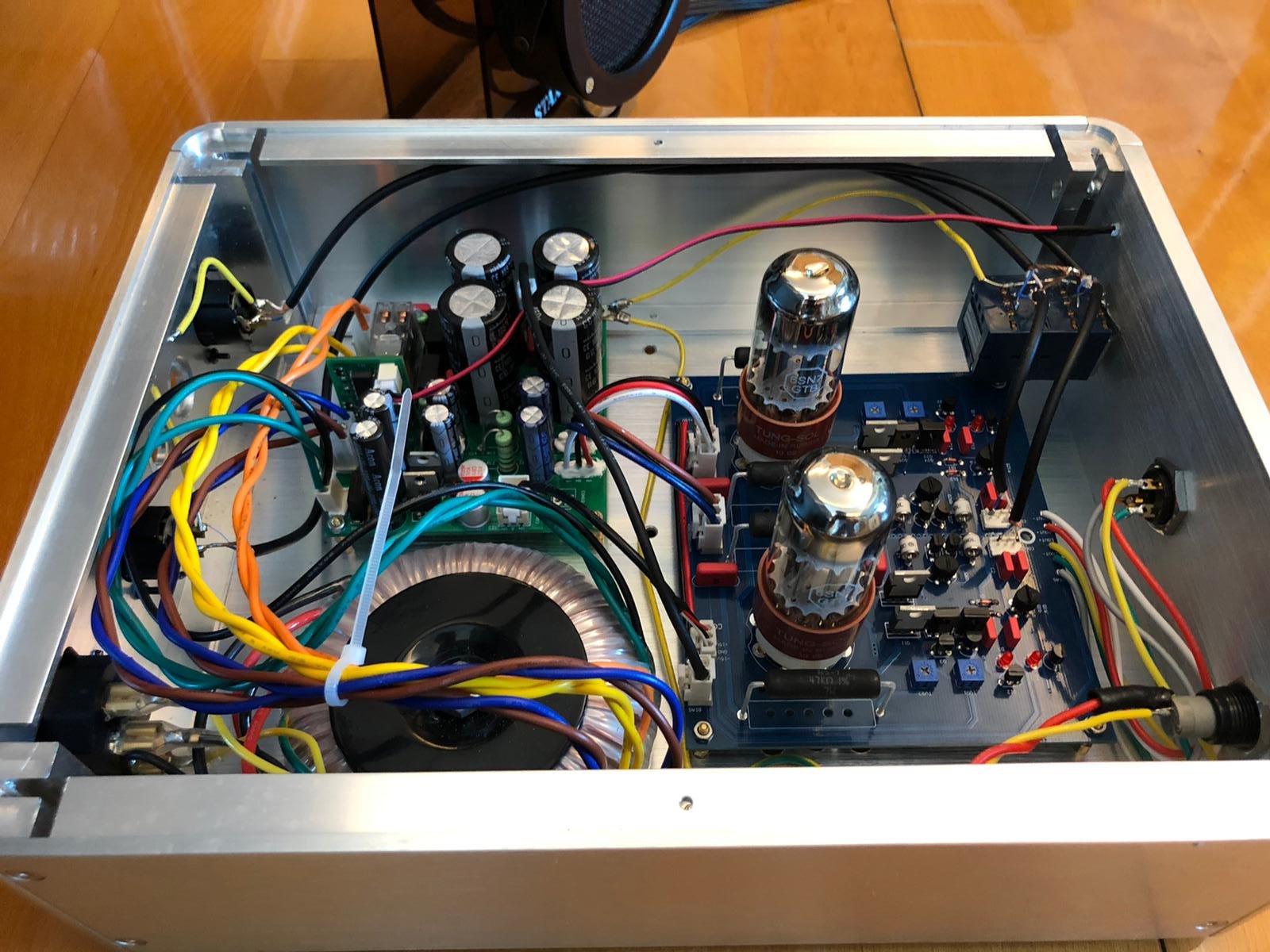 Last edited: