Joined

Dec 19, 2007
Posts

1,099
Likes

42
Location
Welcome
I hosted a mini-meet at my place on Saturday, including HeadphoneAddict, Blutarsky, Sherwood, wiatrob and myself. And HeadphoneAddict's son (he has a Stax rig!)
The idea of a small meet was to keep things more accomodating to getting some critical listening done - near impossible to do at full meets. And we did just that
It's much more affordable, too
All in all, it was a good success. A lot was learned, definitely by me and hopefully by all.
Thank yous go out to:
HeadRoom
, without whom we would not have had the D7Ks to review
And Drew at
Moon-Audio
, without whom we would not have had the Senn cables, the Creek, the Shanling nor the iQube (even though we were so caught up in everything else we didn't listen to the amps and hardly the cables - wait for impressions on the much larger meet I'll be attending in Chicago next weekend for impressions on these things)
And Alex at
APureSound
for the V3 Senn cable
As well as Fungi for most of the portable cans seen in the portable buffet pic below.
And my mother (Aww), for making us a good selection of food and drink
And everyone else for actually showing up and going through the efforts of disassembling, packing, unpacking, assembling, disassembling, packing and then assembling their stuff again once they finally got home. What a pain.
The Melos was stuck on mute because you can't unmute it without the remote, which was left 70 miles behind. Minus cool points for Melos engineering! This was a pretty unbelievable thing that took a while to sink in for us. All were eager to hear. We'll have to wait until next time
I'll shut up and move right into the pics here for you guys - I'll save my comments until after the pics. Sherwood and wiatrob also took some photos so be on the lookout for those when they come (they are surely both much better photographers than I - I just point and click)
[size=small]Photos:[/size]
wiatrob and I started the day off checking out the issue with the power on my overhyped PS1 SCPH-1001 that I thought I may pull out for everyone to give a go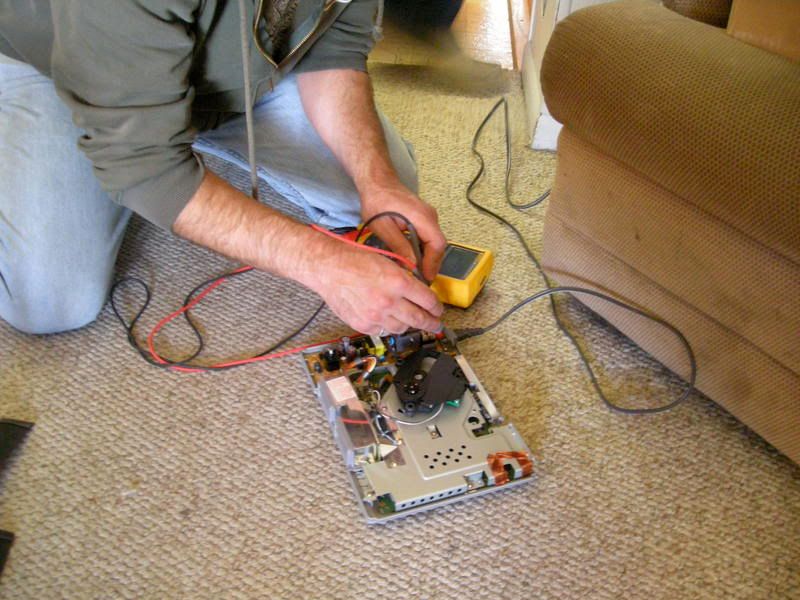 wiatrob's area where we spent time exploring his Soha II build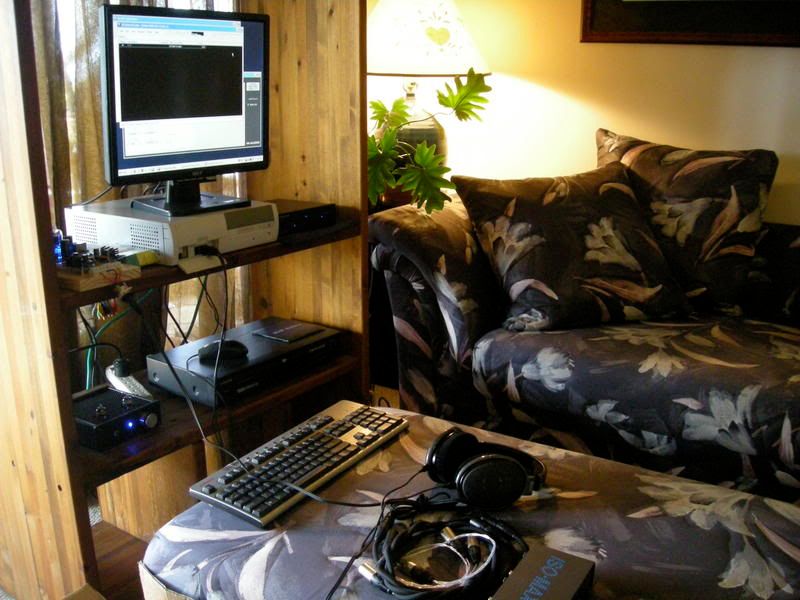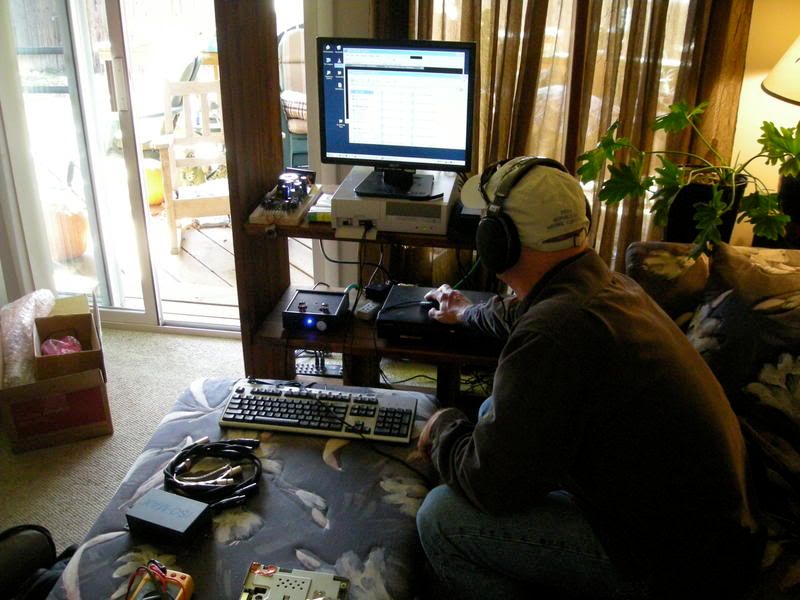 A little buffet of portable choices and a pair of Bose which I insist are not a choice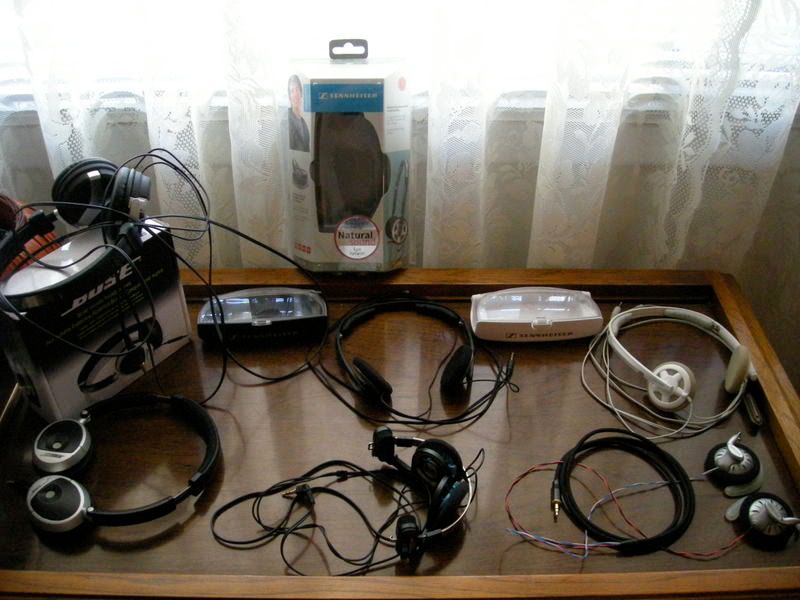 The selection of Senn cables - Blue Dragon, Silver Dragon, APureSound V3, Stock HD650, Stock HD600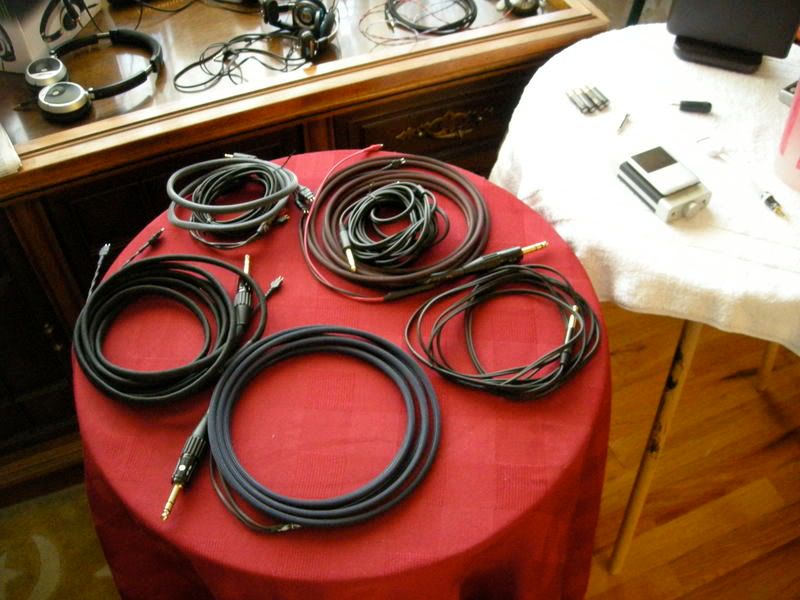 Creek OBH-21SE, Shanling PH3000, Stock Woo Audio 6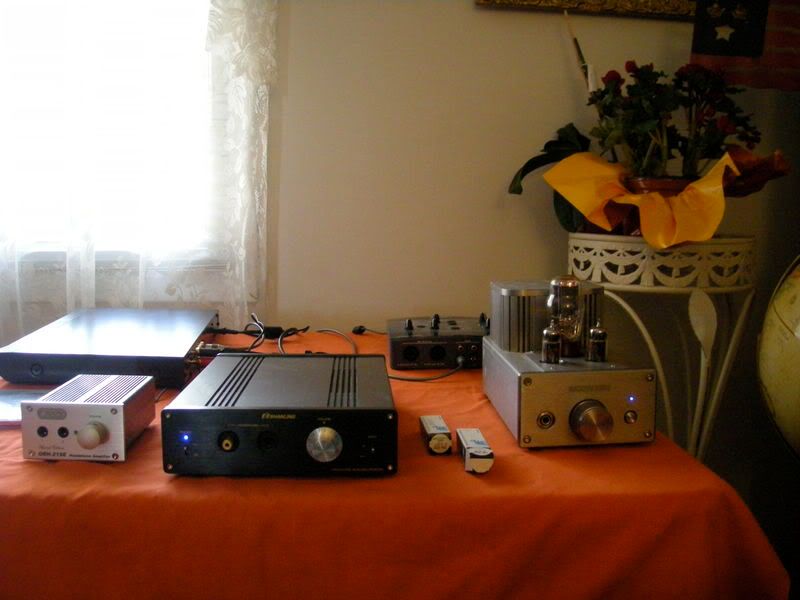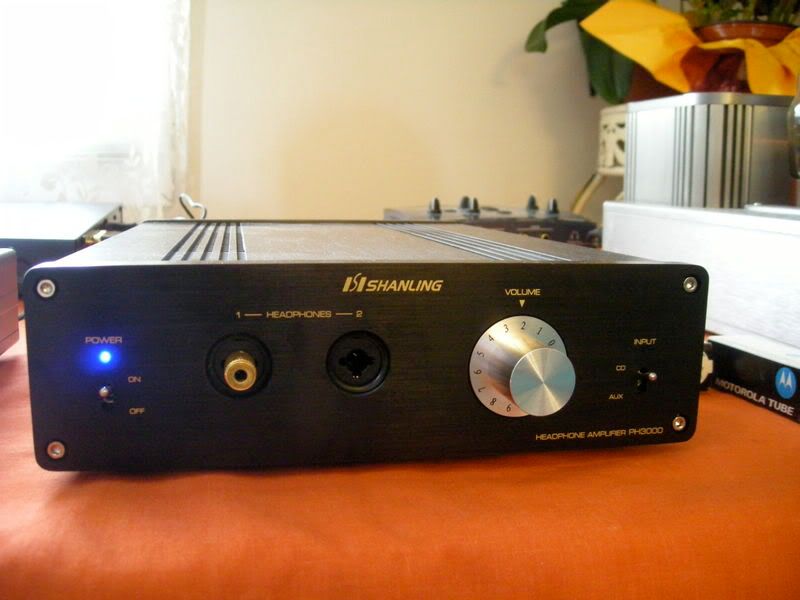 My Oppo HD981-DV I picked up as cheap entry level transport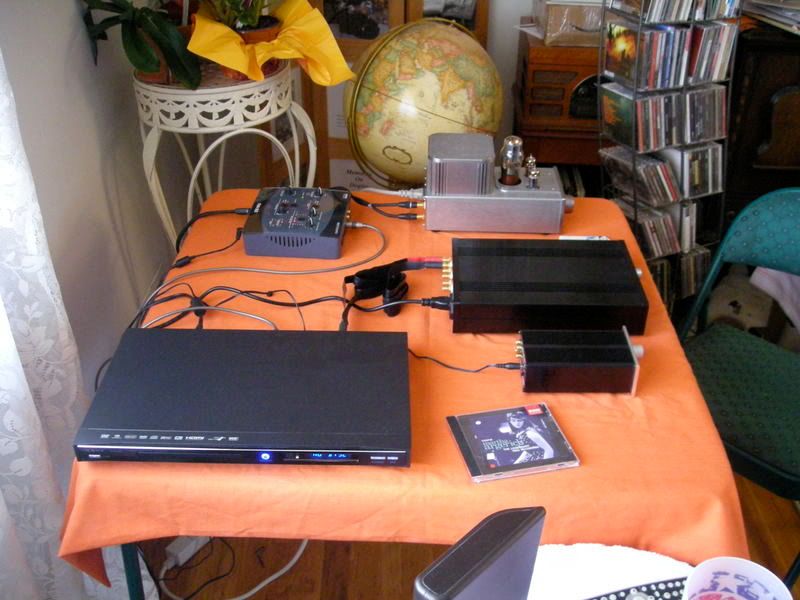 Headphone buffet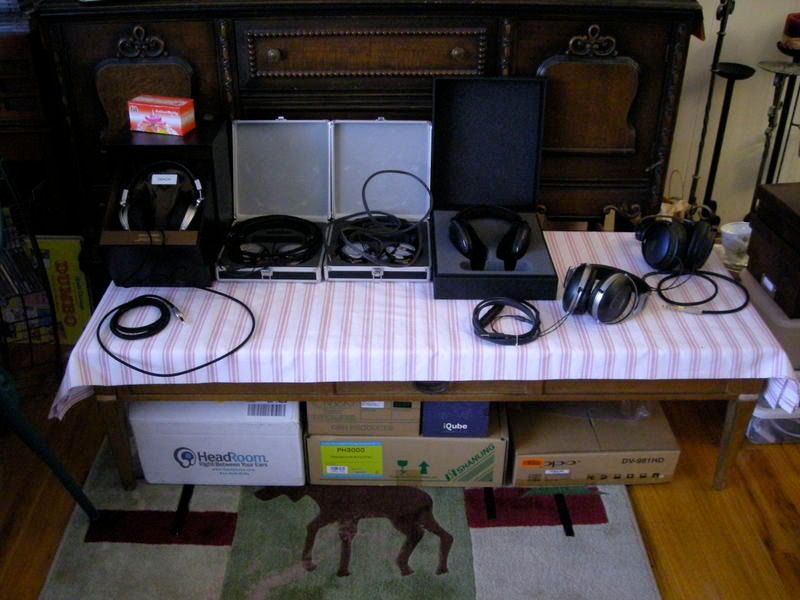 D7000s, V3'd Edition 9, V3'd Edition 9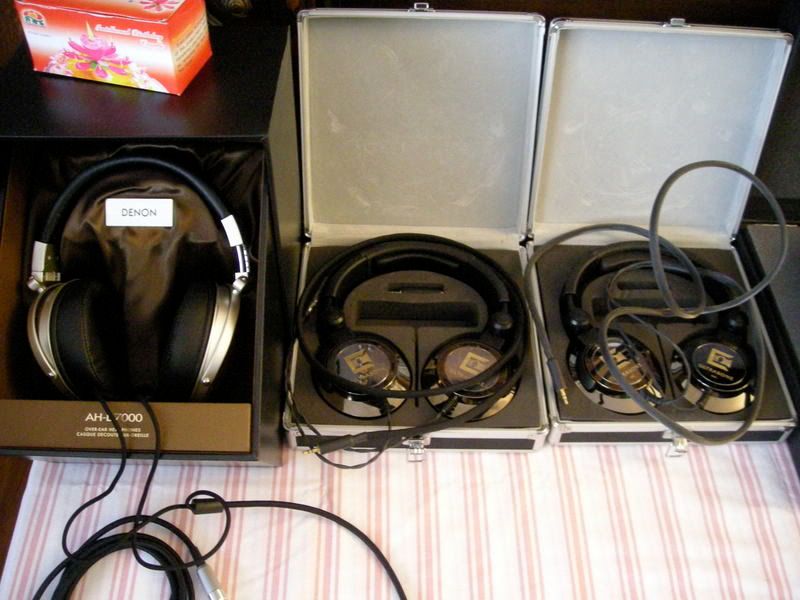 HD600s, Balanced V2'd D2000s and Germania modified AT700s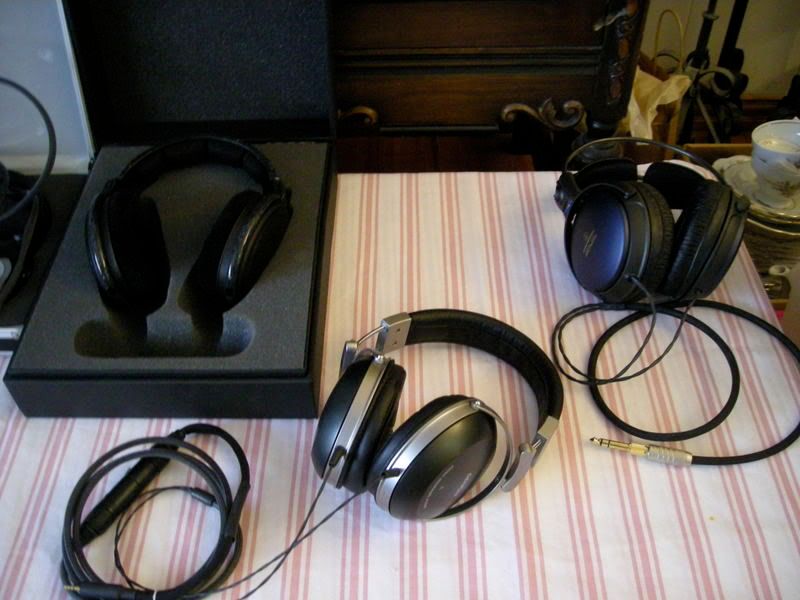 Uh. Grados?
This was HeadphoneAddict and Blutarsky's table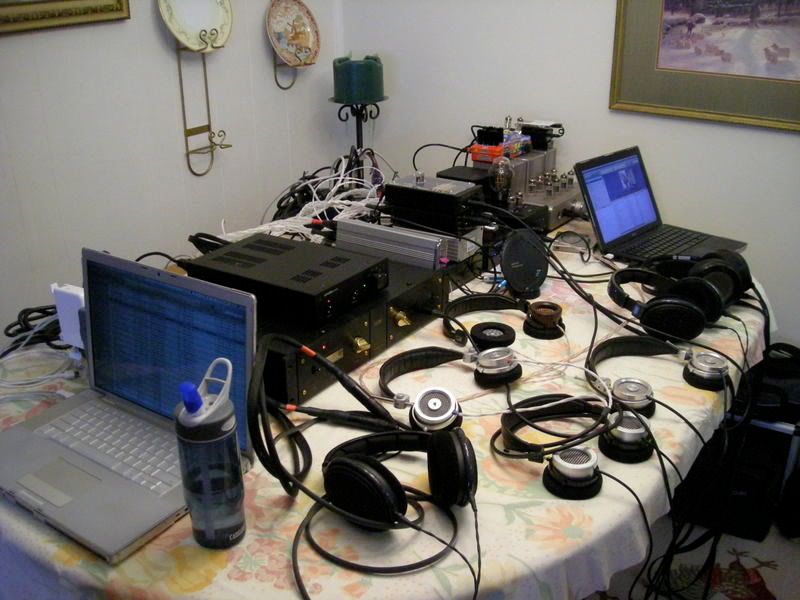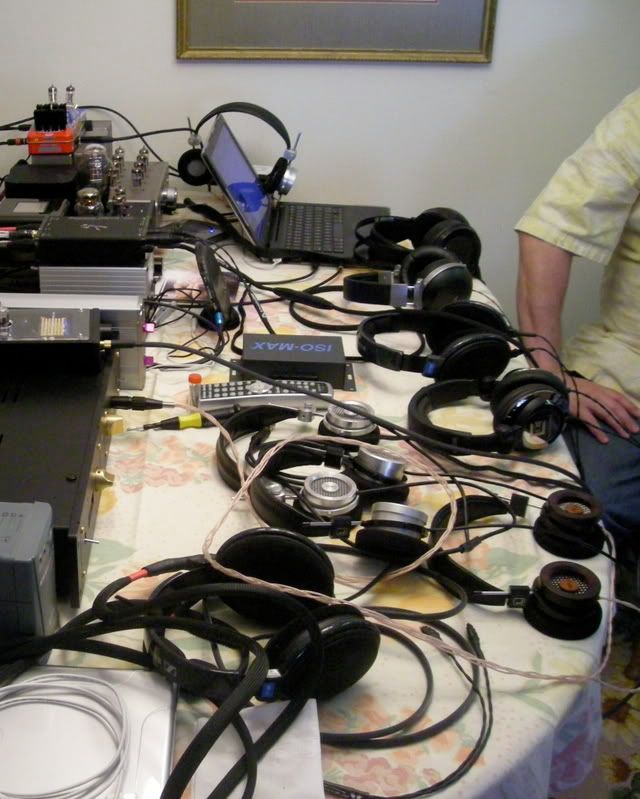 And the listening begins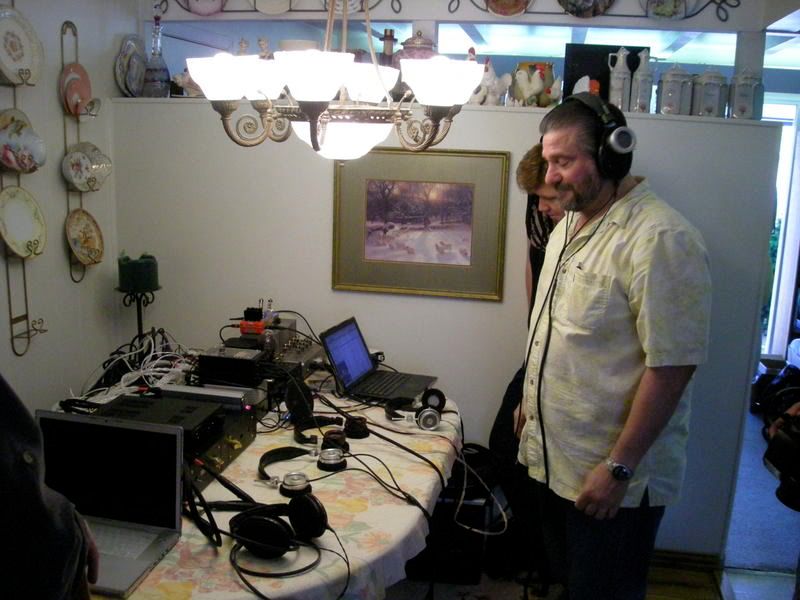 Stello DAC sitting on top of the Melos Gold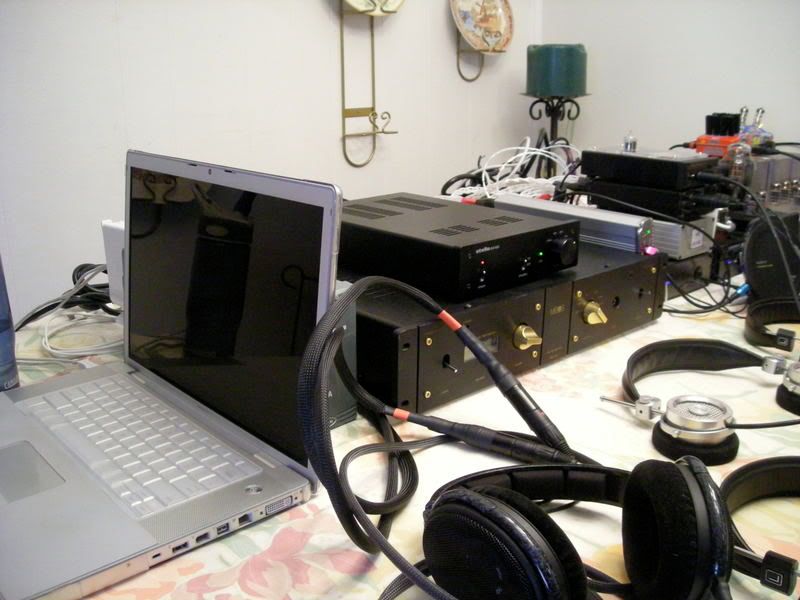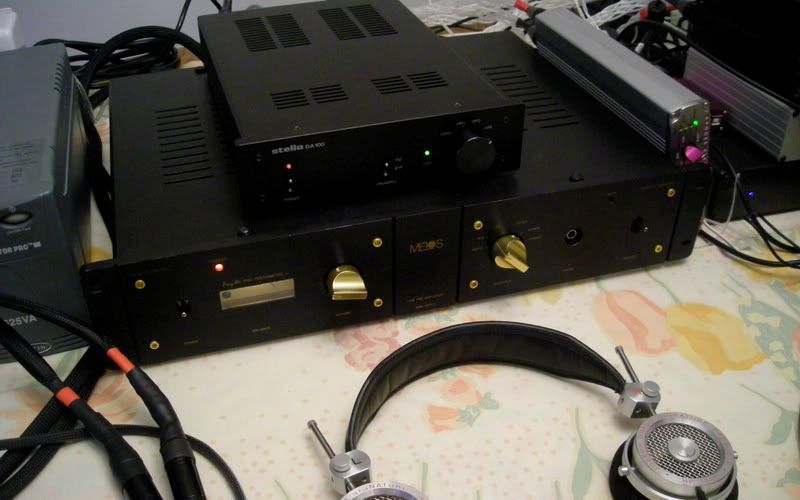 The muted Melos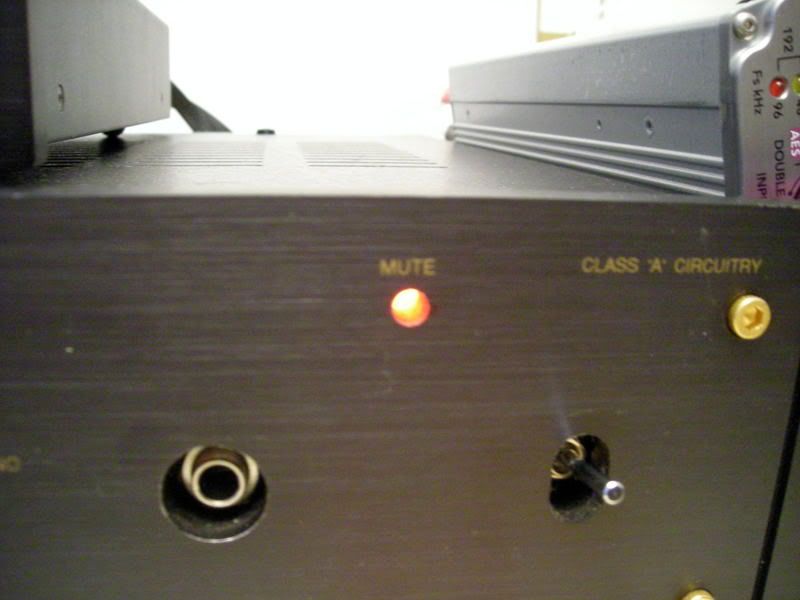 Melos insides