The TL;DR
Months ago, I had over 15 pages of notes on the Takstar Pro 82. I realized that I was finding myself agreeing with the majority of people's opinions. And why shouldn't I? The headphone is very comfortable (unless you sweat a lot like I do), has arguably the best U-shaped frequency response I have listened to, has a price-to-performance ratio that can laugh in the face of multi-thousand dollar flagships, and it can run balanced out of the box. Never in my life have I been impressed with a headphone that cost under a hundred USD. Takstar may not be an "audiophile" brand name, but this headphone is truly audiophile gear at a sensible price.
And that is all you probably need to hear from me. Go ahead and hit that back button if you want to, but stick around if you want to read on for some personal experiences of this headphone. And if you live in a desert like I do and want pads that breathe better than pleather but want the stock experience well...
MADLAD Pad Rolling
Because I live in a desert and because I can feel like the A/C on at 60 degrees Fahrenheit is barely cool enough, the pleather pads often made me sweat a lot while wearing the Pro 82 with the stock pads. So I set out on a journey to discover the best non-pleather pads that breathe well in hot weather while keeping as much of the stock sound as possible.
- Brainwavz Micro Suede pads for Sony MDR V6: The micro suede (more like microfiber) isolates very well. They are also the warmest non-pleather pads I have tried. On the Pro 82, you will get close the stock sound if you take the stock pads' mounting rings, snap them on the headphones on their own, then wrapping the pads around. It helps calm down the V1 treble just enough for me to enjoy it.
https://www.amazon.com/gp/product/B07TJG9Z6Y
- Brainwavz Micro Suede cooling pads: So that cooling gel honestly…does not do a whole lot but they do feel cooler longer than the first micro suede pads. These worked well on the V1 as to put the treble further away from the ears. I liked how they sounded with the MH751 with a larger sound stage. Be ready for a larger dip on the upper-midrange frequencies. And the biggest issue with these pads is that they cost 40 USD. That's 2/3rd of the Pro 82 on AliExpress.
https://www.amazon.com/Brainwavz-Earpads-SteelSeries-Headsets-Headphones/dp/B07S8N8S62
- Arctis Fabric pads – These worked best with the Cooler Master headphones but a modification is required. You will need to attach some foam around the baffle plates where the pad mounting rings are placed. Without those, the pads will make your headset sound tinny and gross. When you get the foam rings on though, the sound stage is widened a bit and the bass takes just a slight bump. I wouldn't use these on the other Pro 82 sets.
https://www.amazon.com/gp/product/B07537RVWL
- Krone Kalpasmos cloth hybrid pads: These are the closest you will get to stock sound outside of the stock pads. You will need the foam filter and the mounting rings for that to happen though. These have stayed on my V2 since I got them and I don't think they'll be coming off anytime soon. The older ones had a cheaper fabric that wore down quickly, but it seems they upgraded the material around June 2019.
https://www.amazon.com/Krone-Kalpasmos-Replacement-Compatible-Cooling-Gel/dp/B07JN7FR3W
Personal experiences with the three headphones
Pro 82 V1:
- The treble can be harsh especially if the recording has high amounts of treble. Adding some foam or felt inside the cups can help dampen that. I spent weeks trying to filter the treble properly but it wasn't until I used the Brainwavz MDR V6 pads where I found a tuning to my preference.
Pro 82 V2:
- Mine arrived with a slight issue on the 2.5mm TRRS jack losing connection. This mostly happened on my balanced cable while the stock cable seemed (mostly) fine. Easily rectified by installing a new 2.5mm TRRS jack.
- My favorite of the bunch – "Perfectly balanced as all things should be" well, for me.
Cooler Master MH751/2
- My first headset had two left side mounting rings attached to the pads, making an uneven seal
- First headset had issues with the internal cable that connected the left and right channels not even two weeks into the headphone.
- Second headset held out much longer but just a few days ago (Monday September 16) the 3.5mm jack is starting to lose connection. UGH!
- The slightly larger cups give the MH its bass boost
- The second headset seemed to sound more even on the sound than the first one…the first one always sounded a tad more V-shaped over the second one. Of course it didn't help that in one of my repair jobs, I damaged one of the vents that happens to be hidden where the mounting holes were inside the cups later on. Oops.
- They're now discontinued or at least sold out as of the time of this review. Stick with the Pro 82 or buy Takstar's new own gaming headset.
Other thoughts
- You can dismantle the headsets. If I can tear down every bit of the headphone right down to the headband's cushions you can too.
- I think they're good for about any purpose you can have for a headphone: movies, gaming, work concentration/distraction, sound editing, monitoring, music creation, general reality escape, etc.
- There's been discussion about the wiring of the TRRS jack and some gear did not work properly with the Pro 82 unless the internal PCB or cable got rewired. If you have balanced cables for the Sennheiser HD598/558 headphones, you'll be good to go as I discovered they're wired the same way internally. Check out the discussion here:
https://www.head-fi.org/threads/tak...scussion-thread.849965/page-188#post-15067551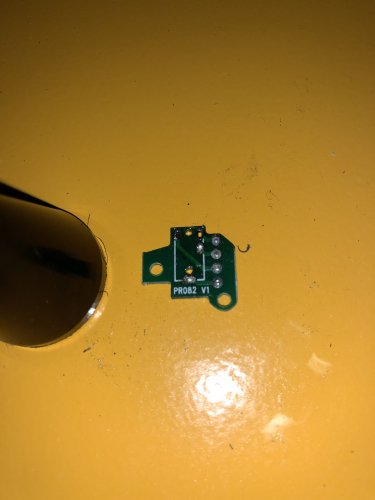 - used all three headphones with:
o Topping DX7s – my main setup via USB
o EVGA Nu Audio (stock and with Burson V6 op-amps) – probably the most treble-heavy
o Creative Sound Blaster AE-5
o Sound Blaster E5
o Sound Blaster G5x
o Creative's Super X-fi
o Earstudio ES100
o Microsoft Zunes – anyone remember those?
o NAD 7120 Stereo Receiver (yes, that one from the 80's – one of the few manufactured in Japan if I have my history right)
- The only one where I felt the treble peaked out a bit was the Nu Audio with stock Op-Amps. Everything else was just fine.
- The bass switches on the V1 and V2…leave them closed.
Drive-By Comparisons
- Sennheiser HD600 – Darker, less sound stage but sometimes can sound less crowded than the Pro 82. Remove that foam on the HD600 if you want to lift a bit of that famous "veil".
- NAD HP50 – A personal favorite of mine. A bit more even-sounding even with its warm tilt (which can be fixed with the right pads). The Pro 82 definitely has better sound stage and fitting as the NAD can feel like a vise grip.
- Koss KSC75 – Probably the only headphone to outrun the Pro 82 on Price-to-Performance and lots of potential to unlock by modifications. The Pro 82 still takes the sound stage advantage given that the P82 is an over-headphone while the KSC75 are on-ear.
- Koss KPH30i – Less treble, less mids, and more bass give this headphone a better long-term listening experience for those who find the treble fatiguing on the Pro 82. The Pro 82 I think is just plain better in just about everything else.
- Neumann NDH20 – If you're into the latest Harman curve (I am not), you will love these more than the Pro 82. Built like a tank. I don't know if anyone modified them to go balanced or even get a different cable in its way-too-deep insertion point.
- Sendy Avia – Oddly more closed sounding than the Pro 82. Slightly better transparency. Detail retrieval is on par with V1. Midrange felt…weird although vocals were very lifelike. I liked the headphone quite a bit.
- Focal Clear – Every bit of sound is clearer here over the Pro 82 (pun intended) but sound stage feels very intimate. One of these costs as much as approximately two dozen Pro 82 pairs. I love my Clear headphones, but if I bought a Pro 82 first would I have kept the Clear? Hmm…
- Sennheiser HD598 – Unless you MUST have the sound super spaced-out, don't bother
- KZ AS12 IEM – If you think the V1 has harsh treble, wait until you try these without foam tips – HOO BOY.
Conclusion
What more is there to say? I love these headphones! They may be imperfect and have some QA issues, but audiophiles and filthy casuals alike ought to give these a chance.
This is the first review I ever posted for a set of headphones. Many of you are probably more experienced at this than me so feel free to leave me feedback if you have any, even if it is throwing shade.