Disclaimer:
I would like to thank Smabat for providing a review unit of the M0. Rest assured that my impressions written in this review are my own personal thoughts and opinions and in no way influenced by outside parties.
I am not an expert in this hobby nor claim to be an audiophile. I just love listening to music and am fond of writing articles.
Introduction:
The cheapest of all Smabat's, the M0 is a 15.4mm dynamic driver earbud with a "titanium-plated" diaphragm. It doesn't have all the bells and whistles of its older brothers like the 3D-printed labyrinth acoustic chamber, but what it does maintain is their new modular design as well as MMCX connection, all for 35 USD (sale price). Impedance is at 20 ohms while sensitivity is at 110 dB.
Oppo Reno 4 > KGUSS BH3 > Takstar HA101 > Transducer

The Smabat M0 is very easy to drive and doesn't require further amplification from what a modern phone can provide. Regarding pairing, I say that if you have the resources, it will play well with a warmer source due to the M0's bright-neutral tonality.
Build and Comfort:
Nice and simple. It's not part of the three major shell types (i.e., MX500, bell, and PK) and is more of a cross between a bell and the Nicehck ME80. Finish is in blue with some gloss over it. No sharp edges whatsoever.
With how the shell holds the driver, it's the same with the M2s Pro, in that it depends on a silicone ring over the opening of the shell to hold the two together.
I do have to note that the MMCX connection of the male and female is not as tight as that of the M2s Pro, in that it spins when effort is applied. Take from that what you may as I have not spent enough months/years with it to determine the durability of the MMCX used in the M0.
Stock cable is is not the best feeling one out there. It's 4 cores but done in 2-core fashion, with plastic MMCX housing, metal splitter and jack, with a generous strain relief. There is no chin slider. The cable is coated in some sort of clear plastic covering. It easily loses shape which is a good thing and is soft enough to avoid microphonics, though does have a tendency to tangle. If you don't like that, there's a multitude of aftermarket cables as cheap as 3 USD on online shopping platforms.
NOTE:
To easily close the shell, what I do is let the +/- cables to go around the modular system and twisting the driver itself into the shell. I think Smabat has a guide as well on YT.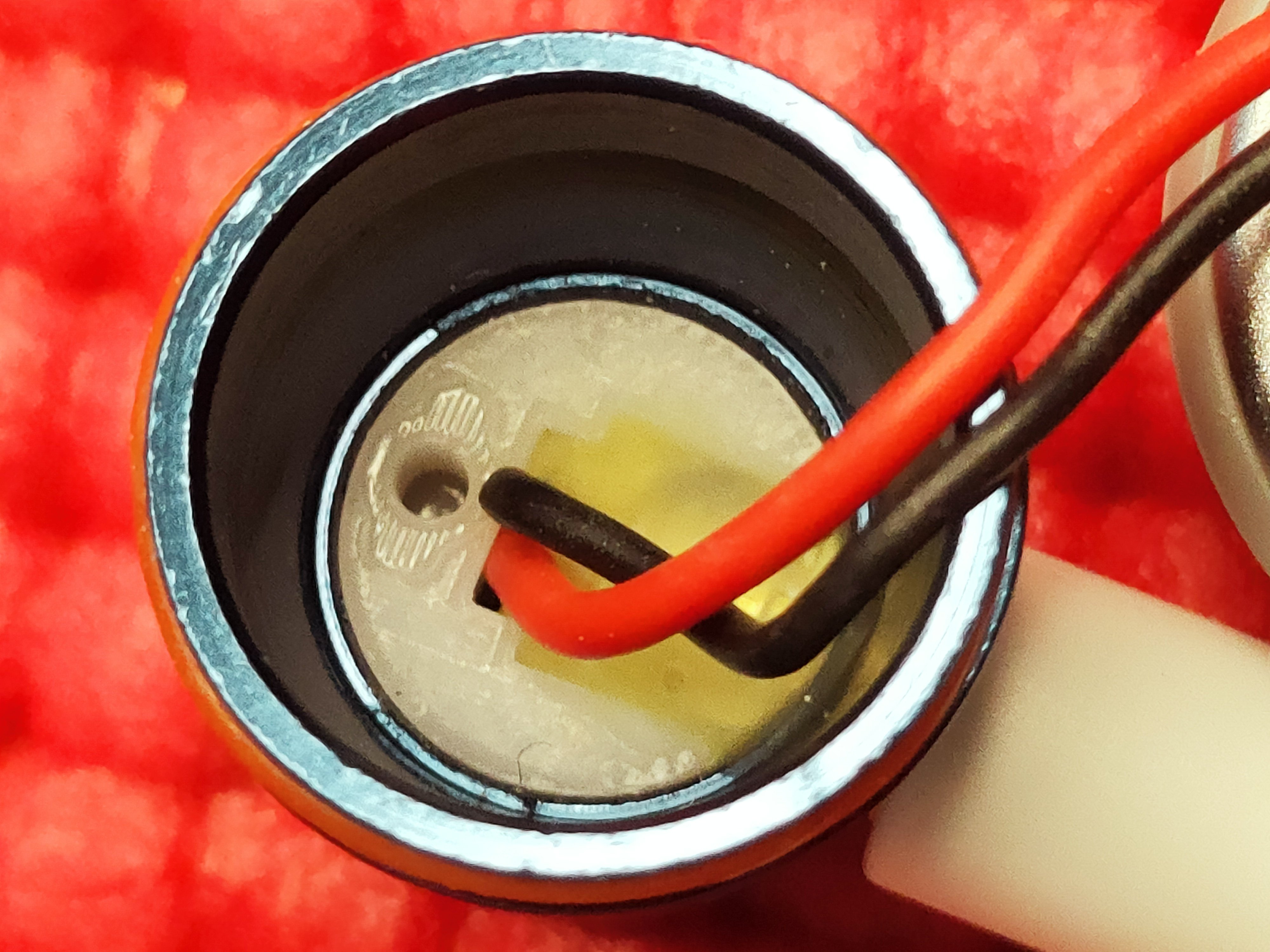 Package:
1 pair of full foam. 1 pair of doughnut foam. Smabat-branded carrying pouch (with closing mechanism).
Now, onto sound:

For this review, the earbud was left in stock mode, without mods using the full foams included with a listening volume of low-medium.

----------
Bass:
due to the bright-neutral tonality, it will appear bass-light for most. However, give it some time and you'll adjust to the signature and find that it has "enough" bass for even your bassy tracks, sometimes even providing
just a little bit
of that sub-bass rumble. Definitely not the most ideal bud for them bassy tracks, but hey, at least it works on them and doesn't outright fail. Bass response is fast, shows some texture and is very controlled showing the speed prowess of the driver (clean-sounding bass). Overall an excellent bass response, in quality, most especially for the price. Regarding tonality, I find the mid-bass to be lacking (little-to-no punch, at all). It's just too neutral and not enough in quantity to balance out the spectrum. Throwing the "YMMV" sword here.
Midrange:
bright-neutral in that it prioritizes clarity at the expense of the tendency to sound thin and/or shouty in certain genres. It sounds very, very forward and is a wonder if you love an intimate presentation of the midrange. Surprisingly enough, lower mids don't sound
that
lacking considering the tonality and those that reside in that region like male vocals have enough weight in them to not sound weird. Now this is where I would have wanted more bass – it can more-than-usual be thin and shouty, and more midbass quantity would have compensated that. There
is
a reason why almost all the earbuds I've read about have elevated midbass. Again, a big YMMV on this as I found the midrange to be unnaturally bright, particularly female vocals.
Treble:
bright,
zingy
and has enough extension to provide air in the mix. Not as well-extended as its bigger brother (M2s Pro), but shares that speed although sometimes exhibits instances of splash. It gets fatiguing after a few hours in due to the prominent peaks across this region. For the last time... YMMV! Ha!
----------
Timbre:
the thin note weight and bright-neutral tonality keeps throwing me off. However, there was no artificialness on the M0 and how you will appreciate it will highly depend on personal preference (not "YMMV" this time 'round
). Tonality and how natural it is however is a different thing altogether.
Soundstage, Imaging, and Separation:
I always found transducers that have a brighter treble tuning to have a wide, tall and airy stage. That is the case as well for the Smabat M0. Depth, however, is the drawback. Not that it doesn't have any, but that brighter treble plus the rather neutral bass response (not that well-extended, as well) doesn't provide a lot of depth. Imaging, for the most part, does its job but doesn't provide that sharp placement of sound found in better imaging transducers. Separation is decent for the price but does show how much it costs when multiple instruments start playing, with the whole presentation blurring and going "out-of-focus" which might actually just be due to the peaks in the upper frequencies, depending on how you see it.
Detail-retrieval:
With said emphasis on the upper frequencies of the M0, I actually expected to hear at least some macrodetail and a few microdetail. You
do
hear them, but if I'm being honest? It's not the
good
detail. I was greeted, or a better word, shouted with the "fake" detail with the peaks in the treble. The clarity and emphasis on the midrange and treble presentation plus the rather neutral bass response give an illusion of a detailed listen but what you really hear is the sharpness most of the time inherent to this tuning. Not bad for the price, but definitely not ideal. This is a common occurrence on the cheaper transducers to compensate for the technical capabilities of the driver.
----------

Conclusion:
For 35 USD, it's a decent earbud. However, it is priced too close to the bigger brother, M2s Pro, which is simply better in every aspect, especially if you have access to something like Shopee or Aliexpress with the cheaper prices and vouchers/coins. A bright-neutral earbud with an interesting modular design and MMCX connection for under 40 USD, the Smabat M0 is an interesting choice for those looking at such a bud.
I do have a feeling that a filter in the vent might do wonders for the M0 (no filter in stock) and turn it into a wonderbud sub-40 USD.
M0/M2s Pro Experiment…
So, I decided to swap out the drivers of the two earbuds and here are my short impressions:
> M0 driver in M2s Pro shell – suffocated, muffled midrange with the still bright treble tuning with a perceived increase in bass quantity, particularly mid-bass.
> M2s Pro driver in M0 shell – similar to the initial mix pairing, midrange sounded muffled. Interestingly, it is also significantly bassier. Same phenomenon as the first mix.
The changes in sound due to the shell swap is eerily similar. Now, does this mean that they use the same drivers only with a different impedance? I honestly can't say. There are also a lot of factors – the said impedance difference (20 vs. 40), how much space the chamber has (resonance and such), how thin/thick the tuning cotton is, damping filter in the vent, as well as the venting itself, among others. All of these can affect the sound one way or another. However, I am sure of one thing - the two earbuds are way better when they're in their respective shells. How far the buds can go with some effort on tuning is something that is up to the wise ones (i.e., those knowledgeable in modding and stuff; awesome individuals).
****If you have other questions/concerns with the earbud mentioned, feel free to message me****​