SCOSCHE IEM856M Reference In-Ear Monitors with tapLINE III Remote & Microphone (White)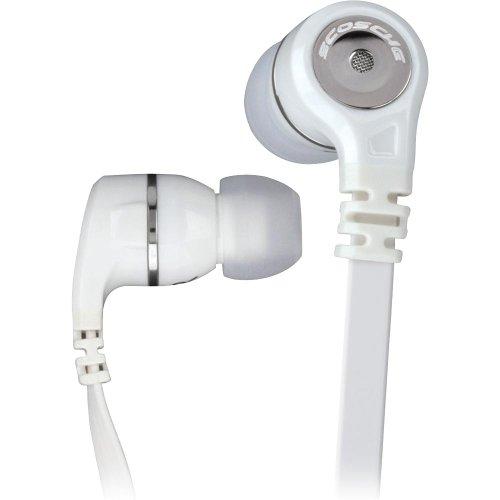 Scosche IEM856M Reference In-Ear Monitors with tapLINE III Remote & Microphone (White)
Universal Fit item created by jacksonchansf, Jun 27, 2012
Average User Rating:

3

/

5

,
Recent User Reviews
"Not bad for the current price? Nice try?"

Pros - High tech at the time. Pretty good sonic range. Well constructed. The most tangle free cord.

Cons - Heavy, even worn over ears as cord is so thick. Fatiguing highs and so so bass. They don't seem to stay put.

I bought these becuse they seemed high tech and were 75% off. They were strangley not comfertable or user friendly enough for me to put more than 30 hrs on them. Two years later I just pulled them out for comapison reference, and they actually sounded pretty good. They are still fiddley, meaning, I am always aware that they are there, and the bass is meh, ok, and the treble is tiring. I have JVCs that are known for strong V and maybe harsh highs on the fx201, but they have the bass to ballance it out. These don't. I am glad that I have them, but I wouldn't recommend buying them. They are too clunky and heavy for what they give back, which is meh and ouch.
User Comments
To view comments, simply sign up and become a member!