The nice thing about being last on the tour is that I have the benefit of completely broken in equipment. The new smell and feel is gone. Gone through many miles and air flights, and USPS trucks and many ears filled with various stages and consistencies of earwax. Various stages of responsibilities and obligations set under the guise of "I have to get this done, YESTERDAY!"
That is the beauty of being last. I have no such pretense. I have no such obligation. No such responsibility. Kind of like when I applied for the tour....I was late, I was after the deadline...and well...didn't get onto the tour. But, as luck would have it, another dropped and I caught the RHA bug. As time would have it, I was between reviews, and successfully breaking in some of my own gear. Yiiipppeeee! It was fate. It was almost like RHA knew my Scottish heritage. I gladly accepted the spot, and waited. Other reviews and gear filled my time.  
I casually waited for the arrival, and perused the reviews. Having a pair of fine RHA ma750 (non-mic), I knew of RHA's near-legendary build status. Known for a build equivalent on par with a Swiss watch, I really like the sound. A bright vibrant sound reminds me of a stalwart Scot who is friend to all at a party. (I made that up, but go with it, please…)  
I was hoping that the sound of the enclosed gear would rival my happily owned ma750's. Reading the various reviews, all commented on that build as top notch. But when sound was discussed, the views varied wildly. Yes wildly, not widely. Widely denotes a common line in time albeit one with variance. Wildly denotes all over the place, passing that line with the speed of light, in all directions. I loved that, and awaited my take on that ride, grabbing hold late one Saturday, after the snail pace of my wait on the day of delivery (not the fault of the sender). As hours turned into MANY hours, the lateness of postal delivery...by tortoise I have no doubt, finally brought the product(s) to my door.  
Hence, the time begins....A huge thanks to Nik and the RHA team for including me on the tour. I will do my best with various devices in hand to give an honest open review.  
I have an affinity for the state of Kansas (otherwise known as "flyover country"). It stems from the hours and days and months I spent riding my mountain bike through that wonderfully peaceful scenery, as distraction from classes at Kansas State University (#EMAW). Far from civilization, we would just ride. Sometimes we met a rancher, but before we could be booted off his land for trespassing; we always mentioned how we had mended a section of fence for him, or cleared some brush from their fence line...something to show we cared about his land as much as he and his family. Over time our group grew to a hearty 5; but the rules did not change. We ALWAYS fixed something. The mutual respect between the rancher and our group of mountain bikers allowed us free entry onto land that few if any would visit, ever. This solitude was not lost on either the rancher or us. Ever.  
That affinity to
Kansas
carries over the musical group, which shares that same name, a group I wholeheartedly recommend you give a good listen. It was this music, which was used for the week (along with many of my standards). I could not think of a better tie between the heartland, and the Scottish country. A country with a proud heritage of many items we cherish. Not the least of which is the best single malts the planet has ever known. Of that there is not debate in my mind. It is with that same fortitude, which I do believe RHA crafts their wares. Having, and still owning the ma750, I understand. If the product cannot stand up to Scottish standards, it is of no use. It is not good. Well...I can unabashedly state that the quality of craftsmanship is excellent. Top notch is a term thrown about, but would not be a shy comparison here. It is that tie between Kansas and Scotland, which gives me the tie and the right to proceed on this solitude of listening. I am within, and I do not mind.  
Initial items:
The volume pot on the L1, is quite sensitive, but with careful attention this causes minimal problems. I do like the shape and mix of materials present, on the RHA. A dark grey anodized aluminium provides a tough scratch resistant surface; while the black silicon wrap where all of the buttons and jacks are located provide a softer touch and one would suspect a bit of shock absorption.    
All of the controls seem to be logically placed, with adequate access to all. Once an item becomes too small, or of a certain size, then one begins to not only fully understand the designers intentions; but more importantly the canards of design. An ill fitting knob here, lack of access to a switch there…it adds up if the design isn't thought for all parameters. Happily…so far…this would not be the case. All jacks and switches and knobs are accessible. I would be remise if I did not point out that the numbers present on the three adjusting wheels is very hard to read. Luckily detents emphasize the tactility allowing quick work of adjusting.  
A very nice, configurable dac/amp, the L1 represents an excellent foray into this realm of portable audio. Not as powerful as I would like, but adequate, it will handle a line out quite well. (see more later regarding line out) the L1 pairs well (duh!) with the CL1. Versatile in adjustment, what with the Bass/Treble/Gain and multitude of connections, the RHA tries very hard to fit all into a small portable device. By and large it does succeed.  On par with the iFi iDSD Micro Black Label, price-wise, and most features, but definitely not as powerful. A good comparison would shed light onto both. Throw in the Aune S6, and you have three within $20 of each other…A veritable boxing match all within the same weight class, could be the result.  
Running the L1 on +3 Bass, and neutral treble was my
motus operandi
for the week. High gain in all settings, gives a decently powerful sound out of the headphone jack. Not
overpowering
, but adequate. I did find myself wishing for about twice the power, though. Compared to my FiiO A5 (straight amp), the L1 is sorely lacking in power
from the headphone jack
. Sound capability-wise, though it is on par.  
An intimate sound stage accompanies that "power." This is not an unpleasant sound, mind you; it is just not as open and authoritative as I expected. Running my FiiO x5iii on 80/120, through
Tidal
and the L1 all the way up and on high gain, yields a decently loud sound, and of good quality (using Line Out from the x5iii). Again, the V-shape of the CL1 compliments the L1. But, I am left wanting
MORE
….more power, louder volume…It was not until I hit 100/120 (on the x5iii), that the sound became uncomfortably loud. Granted, my old ears do have a hearing loss, but I have not gone that high on the x5iii with anything else.  
Pushing the adjustable Line Out (LO) on the x5iii to 120/120 does allow a nice adjustable volume for the L1 with which to play. This makes more sense to me, now; as most LO volumes are run flat out. This then allows the added device in question the ability to adjust for your tastes. Running the FiiO/RHA combo this way certainly provides enough "oomph" for my tastes. At 2/5 on the L1, I am provided a good full, albeit bright, sound, which has become more enjoyable the longer I listen. But a finicky volume adjustment means one must be careful in fine-tuning that, lest you accidentally blow your ears.  
Deeper listening:
It is almost like they were made for each other!  
The sound qualities of the L1, as stated before are quite nice, and acceptable. Switching to Dave Holland and his excellent
Hands
album, my reactions are tamed. Music of much better quality, allows the L1 to do its work. Paired with the CL1, I can now see the benefit of both. There is most definitely that synergy going on…the pair
WAS
made for each other after all…  
More bass off the bat than the comparable Aune S6 (comparable in price and functions), the RHA moves ahead in not only portability but also bass punch. More adjustable features, too. There is something to be said for adjustability in a device such as this. One need only look at the iFi iDSD Micro Black Label to understand, that sometimes the more you put into a critter; the better it will sell (hopefully), with the added bonus (foremost in my mind) of excellent sound capabilities. Having the ability to fine tune a dac/amp would be the equivalent of tuning a sports car. Sometimes stock is not enough. Sometimes you need that extra little kick. What the Aune S6 lacks, the iFi BL and the L1 provide; as does the Chord Mojo (I have no experience with that wonderful device, only knowledge gained from what I have read in reviews).  
One of the biggest benefits I found while reviewing the iFi BL was its ability to adjust multiple items. Not only was there gain, but a bass boost, and an IEM fine-tuning option. I was quite impressed, and still am. While the RHA does not have the multitude of adjustments built in, the necessary (to me) adjustments are there. An adjustable bass and treble each from -3 to +9, allows one to add or subtract to their near-hearts content. As adjusting would have it, I pushed the Bass Boost to a +3, and left the Treble Boost at 0. Ironic, in that this is exactly the same adjustment I used to use many moons ago in my old Opel GT with my hard earned cash spent on a fine Alpine car audio system.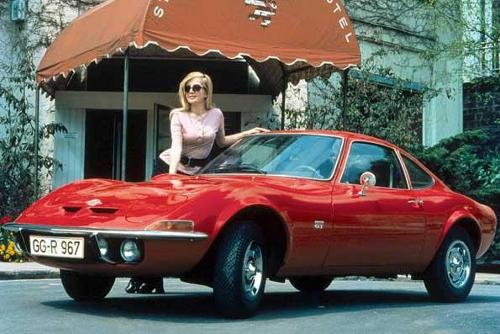 Maybe it was that memory or the placebo effect of being back in that fine old car, but the +3/0 simply sounded right to me. Sounded like old times. That combo sounds most pleasing to me, and I do not mind. Through either the FiiO x5iii or Shanling M5, the EQ setting was good. Enhancing the bass is something I do not mind, but would be just as happy to leave neutral. My go to IEM's are kept neutral, always; but here the beauty of adjusting your sound takes the forefront. And it should. That is the true benefit of a dac/amp such as this. The ability to personalize ones sound should not be underestimated. Many on various Head-Fi threads espouse this virtue. This ability to tailor to our own needs is paramount to why many continue in the "hobby" after finding their Zen.    
I must say, as did
@Brooko
in his thorough review; that the more time I spend with this little device, the more I come to appreciate it. The more I appreciate the simplicity of plug-n-play. The more I welcome how seamlessly the RHA Team makes all of the functions work. The more I value the ability across listening/music platforms…FLAC? No problem. MP3? No problem. AAC? It…just…plays…running
Los Lonely Boys
(another of my all time favorites) through my x5iii, and the L1; the CL1's simply shine. With this combination, I can bypass that V-shaped sound. I can forgive the need for
POWER
! There is no want for more, running these together. A benefit of the Line out on the FiiO, is that the volume is adjustable. A near unheard of feature in mid-fi DAP's. And well worth it, in my mind.
Born on the Bayou
simply oozes through this combo; making me feel as if I was in a backwater open air Cajun shack of a bar. Throw a lime in a cold beer, and you are there. A superb combination, not to be diminished when one considers cost.  
Combined this "set up" runs north of $1600 USD. Not cheap, and for that outlay of cash, one would hope for this type of synergy. I guess it just goes to show that even devices, which may be less than "worthy," to some based upon their sonic preferences, can shine as part of the whole. I'm not saying I will run right out and purchase the RHA's no; but I
AM
saying that for that kind of outlay, one could do much worse.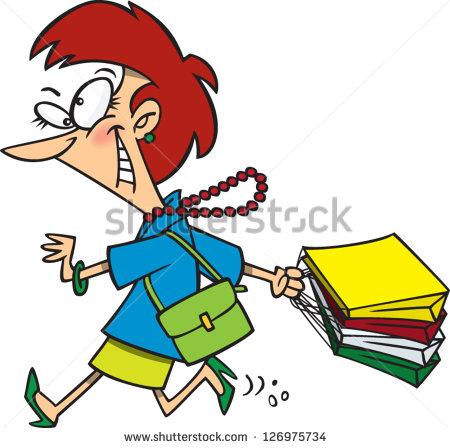 Comparisons:
RHA DACAMP L1 ($549) v FiiO A5 ($129)
Running the A5 through its paces is a pure joy. I replaced my A3 with the A5, in hopes that this would be my last portable amp for a good while (Pipe down, out there! I can hear your snickering…sideways face). It is powerful, has lo/hi gain and a Bass Boost to boot. What more could one ask of a portable amp? Well….this is where teams such as RHA, iFi, Aune and Chord think they may know more than we…and in some case they would be correct. If one is in "need" of a better DAC/AMP, then those four would be worthy additions to your stable. But, if all you desire is a portable amp, because you happen to have an excellent front source, then you can be forgiven the need to have more…and in that regard, I would choose the A5. I have no need for "more," because I like to think I have pretty good front ends in the FiiO and Shanling. And in that regard, the A5 is an excellent partner.  
I would consider the A5 the peer, and in at least one way,
better
than the L1. It has more power, and when comparing the amp sections
alone
, a cleaner sound (to me). And yes, I am aware that the A5 is only an amp. But while playing
Kiko and the Lavender Moon
from Los Lobos, the opening immediately struck me as pure, clean, and without sound in the background. The L1 on the other hand provides a darker sound (to me), one, which must be "tamed" with the EQ settings of bass and treble. The gain settings of lo/med/hi must be used pretty aggressively to account for that lack of power. But, when properly routed through a devices line out, there is actually adequate power for most devices. Through my Shanling M5, there was more than enough. And with the x5iii, there was certainly enough with which to work. Again, this boils down to whether you want pure power, or more "ability" to control the sound with adequate power.  
RHA L1 ($549) v iFi iDSD Micro Black Label ($549)
Identical pricing at the time of print, somewhat different aspects. The iFi BL has been available for a while and is considered quite successful for what it does…which is pretty much everything this side of dishes! Powerful, adjustable, an excellent DAC unit, all the while with the ability to tailor in more detail your current crop of IEM/Cans. What more could one ask for with such a unit? Well…it is quite cumbersome to use as a portable. We have taken to calling it "transportable," due to the size itself. While it is not
that
much larger than an iPhone X+, it is indeed larger. And while DAP's continue to shrink in size and gain in ability, that size can prevent you from using the BL on the go. The L1 one on the other hand is quite portable and will stack neatly with most DAP's.  
Sound-wise the RHA is of a darker nature. Warmer but not really a fuller sound, the RHA will aspire to those with a warm side. One, which can and does compliment the CL1, or a more analytical sounding IEM/Can. The iFi on the other hand, just works. Throw a hard to drive can at it, and it scoffs at your attempt. Hard to drive? Psssaaawww. Bring it. More adjustability wins out here. For the same price, you get a DAC/AMP which has more adjusting capabilities, more power and the "tweaking" of sensitive IEM's in its holster. While some found the 3D Holographic effect hokey, I did enjoy the occasional ability to give a concert hall-like sound to the music played. I do like the sound signature of the BL more, too. More power, and adjustments to boot is hard to beat.  
RHA L1 ($549) v Aune S6 ($569)
Not really a fair fight, since one is a dedicated desktop amp, and the other a jack-of-all-trades. In a nutshell, the Aune has multiple platforms for hook up (as does the RHA, just not as versatile), and pretty much the same power. What the Aune lacks is portability. And well…it wasn't made for that! Two different audiences, two different outcomes for the same price. Purchase a lightning-to-usb and you can run through your iPhone, plus take it with you. The lack of adjustments on the Aune is by design. Meant to be used with the EQ settings of whatever device you have plugged in. And it works. The RHA will give you that adjustability on the fly. A draw here…  
Finale:
So…what are we left with? A mid-fi priced DAC/AMP, which tries to compete with the big boys…Stepping up to the table, the RHA Team has taken that line in the sand, and pretty much crossed it on the dare. Not afraid to innovate, not afraid to take their excellent build characteristics and form a platform, which is extremely competitive with the competition is hard to do…By and large, the L1 has succeeded. It is a good DAC/AMP, albeit one, which is a little short on power (to me). I think that the RHA team wanted to build a device, which functions very well, and not worry too much about the power ratings. Why? Well, because their device
does
work. And work quite well for what it is, a competent DAC/AMP, which can be used on the go, stacked, or the desktop with equally good results.  
A good solid unit, which bring RHA into another realm or category and does so well. A category, which is extremely competitive and crowded with other excellent choices. One, which a company would need to provide a good product, and RHA has succeeded for the most part. A very good DAC unit, with many connective capabilities, hamstrung a bit by its lack of "oomph". Something that can be overlooked, because the rest of the device works quite well. Have a look; it is worth a try in comparison to the others.  
I want to thank the RHA Team for including me on the tour. I do love trying new gear, especially gear, which is out of my "comfort zone" so-to-speak. Gear, which after careful analyzing I would recommend most take a look at if ones taste, might run on the more neutral analytical side. With of course, the ability to tune almost to their hearts content. Good stuff.