Noble BTS Review by HiFiChris
Preamble:
Before I start with my actual review, I want to thank Noble Audio and especially Brannan Mason for providing me with a sample of the BTS for my review and the permanently good communication.  
BTS stands for "
B
lue
t
ooth
S
olution", a tiny Bluetooth receiver that was especially designed to be used with any kind of headphone and IEM, including customs and high end universals.
The BTS supports high resolution Bluetooth profiles and therefore shouldn't lack much behind wired audio transfer.
I was able to listen to some newer and older universally usable BT receivers with my premium-grade IEMs, but all of them failed my personal criteria by having an enormous amount of hiss, clearly audible sound compression and drastically altered frequency response due to a high output impedance.
Beforehand, I am glad to say that the BTS is definitely not part of the previously mentioned badly sounding BT receivers but shines with astonishing audio quality that doesn't lack much behind wired audio transfer, wherefore it is my personal reference for universally usable, wireless audio receivers, but I will provide you with more precise information and descriptions in my following in-depth review below.
Devices that were used for audio transport to the BTS were my BlackBerry Q10 which supports aptX, as well as my jailbroken iPhone 4 and my laptop running Windows 7. Music material was FLAC rips next to high quality MP3s and AAC files from apple's iTunes Store.  
---
---
Some information about me and my preferences:
Before I start with my review, I want to tell you a little about myself and my preferences, so you get a better perception of who you are dealing with. I've gotten into higher-end audio some years ago and have expanded my collection of gear, especially headphones, since then (you can see my current inventory by clicking on my profile). Having developed a good knowledge, I started writing multiple in-depth reviews (in German) as I love writing, and gave purchase advice.
Though I am listening to higher-end headphones most of the time, especially when concentrating more on the music, I also like purchasing cheap stuff from time to time, just as the Brainwavz R1, as I love to evaluate how well they handle and I even like using the rather inexpensive stuff when being on the go with less concentration on the music or just sometimes in-between.
The main genres I listen to at home are jazz, elder rock and pop music, some classical, instrumental and acoustic music with a preference towards neutral headphones and IEMs.
On the go and in-between, I prefer listening to more modern pop and rock music, as well as electronica, some metal, very little hip-hop/rap and some acoustic and chamber music, with a preference of neutral-ish or balanced headphones that tend to have either a slightly v-shaped or darkish sound signature (from time to time, I also find myself desiring a more "extreme" sound signature on the go). Most of the time, I listen at rather low volume levels.    
Technical Specification (taken from the Noble site):
Price: $99
Audio Codecs: Bluetooth 4.0 with aptX, SBC, AAC, and MP3 decoder support (CSR 8645)
Supported Bluetooth profiles: HFP1.6 (HD Voice ready), A2DP1.2 and AVRCP1.4
Dimensions (L x W x H): 14.5 mm x 14.5 mm x 60 mm
Weight: 10 grams (approximately 0.36 oz)
Range: Up to 10 meters (approximately 33 feet)
Charging Port: Micro-USB B (5-pin)
Output Impedance: less than 1 Ohm
Continuous Music Playback: 7-8 hours
Talk Time: 7-8 hours
Standby Time: 192 hours
Charging Time: 2 hours
Additional Features:
Multipoint – maintains connection to two devices at once
Auto Pair – automatically connects to previously paired devices
Heads Up Display – battery life indicator on most iOS and Android devices when connected
Advanced Smartphone Commands    
Delivery Contents:
The BTS comes in a small, brown, sealed cardboard box which has got the Noble logo on top. Once you open the seal and flap on the front, the printed "Wizard" signature of company founder and owner Dr. John Moulton, whose nickname is "Wizard", gets revealed. That's pretty cool.
The cardboard box is stuffed with soft protective wood fibre to protect the goods inside, which are a card with all of the important short instructions to use the BTS and a reference to Noble's website where you can find a more detailed manual of all of the controls the BTS provides you. The box also contains a charging cable, a short and nicely made IEM cable with a straight 3.5 mm connector that goes straight into the BTS and commonly used 2-pin connectors to use with many IEMs on the market and all of Noble's CIEMs, and last but not least the BTS along with a nice and soft carrying pouch with the Noble branding on it.  
---
"Unboxing"​
---
Looks, Feels, Build Qu
ality:
The first impression of the packaging is valuable, just as the accessories and the BTS itself, which is made of plastic but feels sturdy and has got a feel and look like high quality glossy black piano paint. Its plain and elegant looks with the classically seeming rounded edges really please me. The engraved matte black Noble logo on the front which is visible in changing lighting conditions adds a nice visual touch to it.
Also good is my impression of the sturdily built shirt clip that is attached to the BTS's back and ensures a secure grip on a jacket or shirt pocket.
The pressure point of the three media buttons and the on/off button is just right and neither too firm nor too loose. The latter button, together with the charging port, is protected by a soft rubber flap.
The included short IEM cable is twisted and therefore very sturdy and flexible. Its plug appears to be small at first sight but is very sturdy at closer look.
Due to the BTS's low weight, it is barely noticeable when it's attached to the jacket or shirt.
If the BTS is not in use at the moment, it can be stored in the soft carrying pouch that can be closed by pulling the twines on both sides.  
All in all, the BTS provides a premium impression with classic looks that back on understatement – I like that.  
---
---
Features:
Connections, Buttons:
The 3.5 mm headphone jack which can be used with any customary headphone is located on top, just as the red and blue status LED that signalises operation status/wireless connection (blue flashing), turning off (red shine), pairing mode (rotatory red and blue flashing) and last but not least battery status during charging (either red or blue shine).
On the back, you will find the shirt clip, on the right-hand side the media buttons for volume adjustment and skipping tracks (detailed information further below), as well as the omnidirectional microphone which is located on the right-hand side of the BTS.
The push button for powering on and off is located on the bottom, next to the charging port that is covered by a soft rubber flap.  
---
---
Powering On and Off, Pairing:
To turn the BTS on, just hold the button located on the bottom for about two seconds until the status LED located on top starts flashing blue and you hear "Power On" (trough the headphones if you have connected any) confirming the process.
Turning the device off just requires a button press of about three seconds, during those you should hear three short "beep" tones, followed by "Power Off" and the LED shining red for a short time and then expiring.  
If you are about to connect the BTS with your Bluetooth device for the first time, you have to make sure that Bluetooth is turned on and set to "visible" on the audio player's bluetooth settings and the BTS is turned off. The next step is to press the On/Off button for a couple of seconds until the BTS is turned on, but you have to keep pressing it until the BTS changes into pairing mode which is accompanied by the status LED flashing red and blue by turns.
Once the BTS has been paired with a BT device, you can just turn it on normally the next time and it connects automatically with the audio player which is accompanied by an announcement telling you the BTS is paired. This automatic procedure always didn't take much time.  
---
---
Remote Control, Buttons:
On the left-hand side of the BTS, there are three buttons for media control, with the centre button always acting as play/pause button.
The other buttons that are located above and below will raise/lower the volume when being pressed shortly, which is also accompanied by a short "beep" tone through the headphones. When the maximum/minimum volume level is reached, you will hear a differently pitched "beep" tone.
Skipping tracks is enabled by pressing the up/down button for about two seconds. This worked well with all of the three tested transport devices.
However, there's a short delay which is unavoidable for Bluetooth transmission (and not the BTS's fault), but not bothering when listening to music.  
A neat feature is a wireless battery head up display which is a small battery icon next to the BT symbol in the status bar on most Android and iOS devices, such as with my iPhone 4, so one knows how much of the BTS's battery capacity is left.  
Microphone, Phone Commands, Multipoint Connectivity:
The speech quality of the built-in microphone is surprisingly good, with voices sounding very natural, albeit being slightly veiled. Artefacts are close to zero.
The best result can be achieved by placing the microphone closer to the mouth when taking a call, as one's voice is otherwise pretty quiet when the BTS is clipped to the shirt's pocket.  
Controlling calls with the BTS is also possible, which comes in very handy as using your mobile phone while driving is illegal in some states of the U.S. and some countries in Europe, so using the BTS as hands-free headset will let you take calls legally.
Below you will find Noble's instructions from the online user manual:
Taking a call
• Press the phone button once during an incoming call to answer
• Press the phone button once during a call to end the call
• Press the phone button twice to redial the last number you dialed or received a call from
• Press and hold the phone button for one second to silence or reject an incoming call
• Press both the volume up and volume down buttons simultaneously to mute/un-mute the microphone
 
Taking a Call (when using multipoint)
• To end the current call and answer an incoming call press the phone button
• To reject an incoming call press the phone button twice
• To put a current call on hold and answer an incoming call press and hold the phone button for two seconds
• To switch between an active call and held call, press and hold the phone button for two seconds
Another handy feature the BTS has got is Multipoint Connectivity which allows you to have two devices connected wirelessly at the same time.
Thereby it is possible to use one device for music playback and the other as mobile phone.
As soon as you receive a call from the secondary device, the BTS automatically switches devices and sets the phone as primary device.
Of course, it is also possible to use both of the connected devices for music playback (logically, only one of them is active at a time). Pausing music playback on the primary device and starting it on the secondary will only take a few seconds for the BTS to switch between devices and activating the previously secondary device along with starting playback.  
---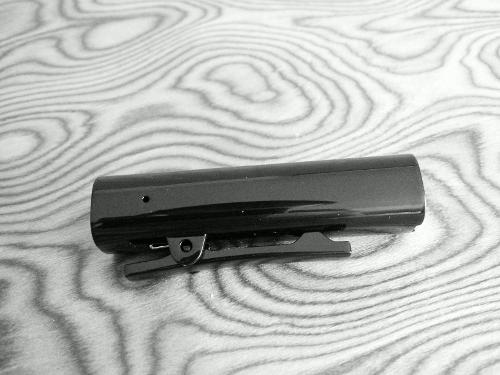 ---
Bluetooth Range, Battery:
With the PC, I could achieve about 6 m (one wall in between), 11 m (two walls in between) with the BlackBerry and 9 m with the iPhone (two walls in between). These are remarkable values (remember: there were walls in between the transmitting device and the BTS) that are partly even better than Noble's specs of up to 10 m.  
The battery run time which is stated to be between seven and eight hours is realistic and I got about seven and a half hours on average with a full charge during testing, which is a pretty good value in consideration of the BTS's small size and its remarkable power. For an entire day, seven to eight hours of wireless battery run time should satisfy most users' demands, including mine.    
Sound:
For testing BTS's sound quality more objectively, I used a huge variety of my IEMs and cans, such as my UERM customs, UE Triple.Fi 10, Shure SE846, Sennheiser IE 800, Fischer Amps FA-4E XB, Etymotic ER-4S, Logitech UE900(S), but also my Koss Porta Pro and Beyerdynamic DT880 in 600 Ohm configuration.  
Noise Floor:
A major flaw most Bluetooth receivers suffer is a humongous noise floor that is even still clearly audible in loud passages of the music when used with highly efficient low impedance IEMs.
I'm glad to say that it is completely different with the BTS: even with the FA-4E XB and SE846 which are among the most hiss-revealing IEMs in my collection, there was only a fairly low noise floor during quiet passages of the music and when playback was paused, which wasn't perceptible when music got louder and on the go. With less sensitive headphones and IEMs like the Porta Pro or ER-4S and the hard to drive DT880 in 600 Ohm configuration, there was even no hiss in quiet passages and when playback was paused, of course.  
---
---
Output impedance, Frequency Response:
IEMs with multiple Balanced Armature transducers don't have as flat impedance response as most IEMs with dynamic transducers due to their different drivers and crossover configuration, wherefore a source with low output impedance is required to drive them without any major deviation in the IEMs' frequency response.
Noble states the BTS's output impedance to be less than one Ohm, which isn't achieved in reality on the headphone output jack, as my measurements showed the output impedance to be rather between 1.6 and 2 Ohm, which is still a very good measured value for the BTS that many portable devices (DAPs and amps) that were claimed to be developed for IEMs don't attain.
In the field, due to the yet low output impedance of about 2 Ohm (the iPhone 4S, Leckerton UHA-4 and Beyerdynamic A 200 p, three devices that have shown to be good to use with critical IEMs, too, also have got about 2 Ohm output impedance, by the way), frequency response aberration with critical Multi-BA IEMs were not more than up to between 0.5 to 2 dB from ground line, depending on the used IEMs (the used ear tips and insertion depth have got a bigger effect on the frequency response, by the way).  
Playing perfectly flat without load or with high impedance headphones, the BTS will unfortunately roll off in the lower regions (the amount of roll-off will depend on the used IEMs/headphones) when used with low impedance headphones and IEMs, as others also have already detected.
As the BTS was mainly developed for portable use, the slightly brighter sound and less bass isn't a too big deal for me as voice clarity and highs reproduction is more important to me on the go. Who still wants to get rid of the roll-off in the bass with low impedance headphones could still add some bass with the DAP's equalizer (if it's got one), which should be parametrical for the best results. The BTS, by the way, reacts very well to EQ-ing and doesn't show any distortion or artefacts. Another way to get rid of the roll-off is to add a small low impedance headphone amplifier that doesn't have any bass roll-off with low impedance IEMs between the BTS and the IEMs, such as the FiiO E6 (which unfortunately has got quite a lot of ground noise) or the RSA "The Shadow".  
Resolution, Precision:
Something striking in a very positive manner is that the difference between the IEMs being connected directly to a high-end source and the wireless BTS (except for the roll-off in the lower regions) is surprisingly small and can be seen as negligible when used on the go.
The mentioned difference is only a bit noticeable in a slightly less refined reproduction of the highs and a somewhat smaller soundstage reproduction. Apart from that, the BTS's sound is very clear, clean, precise, highly resolving and completely free of any artefacts and with only little compression, depending on the transmitting device (more detailed information further below).
Bass is solid, controlled and lacks any signs of sponginess or dullness.  
That wireless audio transfer by Bluetooth won't reach the exact same level of sound quality as wired audio transfer should be clear, but the BTS manages to get surprisingly close with the difference only being a slightly smaller soundstage and a little less detailed highs reproduction.
Yeah, I'm saying that the BTS sounds extremely good for a Bluetooth receiver with its detailed, refined and differentiated playback, which is due to the good electronics and advanced high resolution audio codecs the BTS supports.  
---
---
Difference between various Bluetooth Transmission Codecs/Devices:
The BTS sounded subjectively best with the aptX-supporting Blackerry and FLAC files, whereas MP3 and AAC files sounded best with the iPhone.
FLAC transport with the BlackBerry and AAC transport with the iPhone were on about the same level of audio quality, with probably a slight advantage for the BlackBerry which had the nuancedly better refined highs when FLACs were played on both devices, whereas AACs sounded better from the iPhone than from the BlackBerry.
Difference between MP3 and AAC files on the iPhone was however bigger, though still rather small and was expressed in a more compressed seeming sound and duller highs with the MP3s.
In combination with the PC's Bluetooth card that doesn't support any of the better Bluetooth transmission codecs, the audible gap towards the other two devices was bigger and it didn't matter whether FLAC, MP3 or AAC files were played.  
This makes clear that devices with a high quality Bluetooth transmission card that supports premium audio codecs are required to get the most out of the BTS.    
Conclusion:
Noble has built a great sounding, universally usable portable Bluetooth Solution that, except for the bass roll-off which can be solved by using some EQ or adding a small headphone amp, has got a low output impedance and very low noise floor, making it perfect for critical high quality IEMs with multiple Balanced Armature transducers.
The flawless build quality and premium design of the BTS and its included accessories, such as the short premium IEM cable, convey a premium product to the customer with a reasonable and fair pricing, together with the great sound that doesn't lack much behind wired audio transfer.
Along with the low weight, small size and handy features, the BTS is a perfect portable companion for high quality wireless music listening and making phone calls, and probably the reference in its class.
Its only problem is the bass roll-off with low impedance headphones and IEMs, which makes it lose 2 stars, as it is quite present.  
---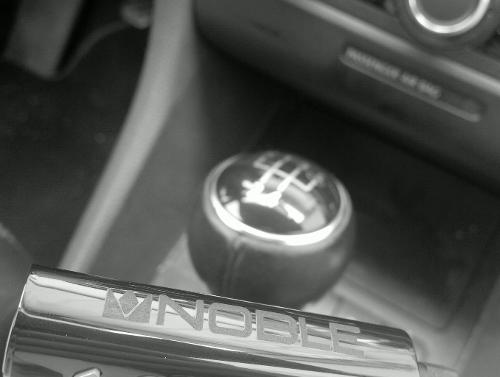 ---