Impressions: MEEaudio – Silver plated replacement cable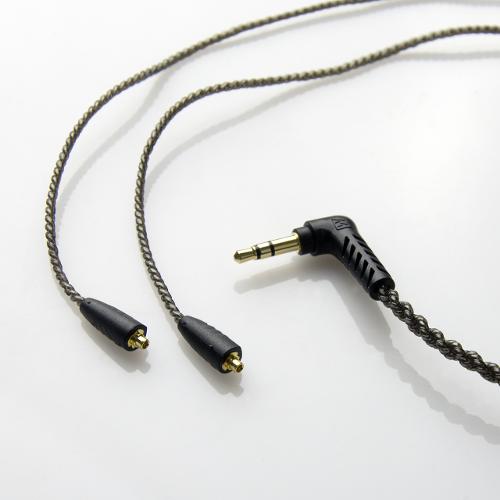 Website: LINK
Product page
: LINK
Price:
$50 + Shipping
The package…
The cable arrives in a small cardboard box and just the cable well wrapped inside. Nothing else needed.
Design
Build quality
is excellent, and not just for the price, but also for any aftermarket cable. The cable is a 4-wire one, not braided but very tightly twisted on both halves. Much thicker than a normal bundled cable, yet very flexible, low in microphonics and doesn't tend to tangle with ease. The y-split and plug are strongly well covered. For a standard MMCX connection the plug are fine enough and don't twist too freely.
Ergonomics
are great as well. Despite the thicker wire, the Mee cable is very easy to handle. With all the over-ear fit IEMs it is easy to wrap around the ears and stays fixed.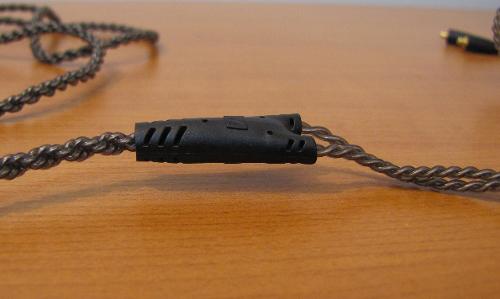 Sound impressions
In terms of signature and freq. curve and presentation, the sound remains unchanged, which is a very good characteristic. However, the quality is improved. Sound is more refined, smooth and more delicate without being more laid-back. Volume can be raised a bit more and there's still no signs of distortion or incoherence. While not too much, there's also some gain in timbre being more natural, better dynamics and a tiny bit higher micro detail and resolution. With the LZ A3 and iBasso IT03, both triple hybrids, the treble is easier to listen and sibilance/harshness is more tolerable. With the UM30 Pro bass is more solid with a better dynamic range.
IEMs used: LZ A3 and A4, iBasso IT03, Westone UM30 Pro, Advanced Model 3, SA S20, Shure SE215.
Conclusion…
To sum up, the Meeaudio upgrade cable has very strong points. In terms of build quality it's a high step over most of the included MMCX cables, and despite the thicker wire, ergonomics are great and the MMCX connectors seem to work fine so far. As for sound, the cable has the potential to improve the actual quality of an IEM, but it strongly depends on the source used, due the extra added impedance on the cable. An affordable accessory priced at just ~$50, though not the easiest to recommend unless you have the matching source for it.