So Close to Perfection, Yet So Far—Luxury and Precision P6 Review
Pros
:
Incredibly natural and analog sound. Solid build quality. Great battery life. Outstanding sound quality in Bluetooth mode.
Cons
:
Non-Android, non-touchscreen. Poorly designed UI.
Intro
Luxury & Precision is a relatively young Chinese high-end DAP manufacturer. However, this young company had made some well-known DAPs like LP5, L5Pro, and the luxury limited editions: LP5LTD and LP6ti. In 2020, Luxury & Precision announced their new P-series after the L-series and the flagship LP-series. According to Luxury & Precision, P-series will purely focus on sound performance. The key objective of P-series is to deliver an ultra-analog sound to the customers. P6 is the first and the flagship DAP of P-series. In this review, I will cover the key features and sound impressions of this great DAP.
Note: The P6 is loaned from Musicteck.com in return for my honest review. Luxury & Precision is available at
Musicteck
.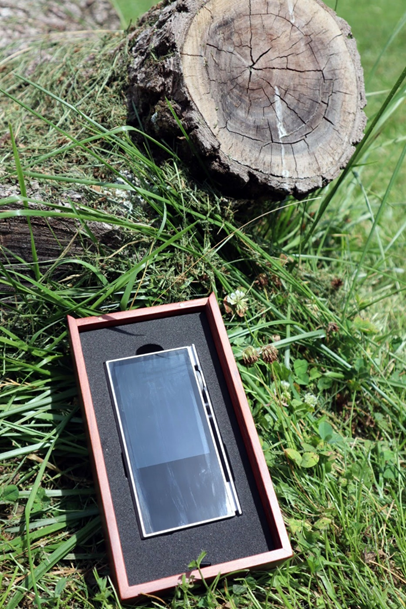 Design
The Luxury & Precision P6 utilizes 24 Bit full resistance network discrete R2R design, which can usually be found in full-size desktop DACs. However, in recent years, R2R design has sprouted from portable players. The Luxury & Precision has earlier used this technology in their flagship model—LP6, Hifiman applied a similar design on R2R2000 even earlier.
Compare to the often-seen delta-sigma chip design, R2R generally sounds more analog, however, the building cost is also higher for R2R. According to the Luxury & Precision, the R2R matrix they used in the P6 is equivalent to using 8 PCM1704K chips in parallel for ideal dynamics. We will find out how it sounds like in the sound analysis section.
Beyond the R2R design, Luxury & Precision has also refined the traditional Bluetooth technology and applied that on P6. The Bluetooth clock of P6 is directly generated by the stop-moment crystal vibration of P6 processed by FPGA, and then the parsed audio data is aligned to the accurate clock generated by FPGA and sent to DAC for lower jitter.
As a summary, Luxury & Precision has applied almost all their loftiest design language to the P6 to achieve the best sound quality that they can make.
Packaging & Accessories
The P6 sits in a solid wooden box, covered by thick foams nicely and securely. However, the package is kind of disappointing for a $2999 high-end DAP. A user manual, a USB Type-C cable, a cleaning pad, and that is it. You will need to spend an extra $79 for the leather case, you will not have a screen cover by any chance. For $3000, I was expecting there would be at least a cotton soft case/bag, but no, none, nothing!
Build Quality
Luxury & Precision is always a top performer in build quality, P6 with no exception. The P6 has a nice, solid aluminum frame, all the buttons are nicely mounted on that frame. The power button on the top is a bit too tight for me, other buttons are smooth. The volume wheel has a similar "gears design" like AK's players, the P6's volume wheel has a slightly lower resistance though. The 3.5mm and 4.4mm balanced headphone jacks are very tight; you shouldn't worry about the unexpected unplug issue which I have with my old SP1000M 3.5mm.
Screen
P6 uses a 3.5-inch IPS screen with 480x320 resolution. I have to say, for a $3000 modern-day high-end DAP, it is a little shabby. For outdoor use, you may have to turn the lightness to maximum, otherwise, it will be very hard to see the information from this poor screen. Also, this screen does not support touch screen operation. You need to do everything with buttons and the wheel. So, it is not very user friendly when you are using this device, and the buttons are relatively small, which makes the operation even harder.
Size & Weight
P6 has dimensions/weight: 124x67.3x20mm/248g. It is slightly bigger but lighter than SP1000M. I think Luxury & Precision did a good job in size control, considering the other new releases are way larger and heavier (SP2000, DX220 Max, R8, etc.).
User Interface/Usability
P6 uses a non-Android old fashion operating system. That's being said, you are not able to use any streaming service directly from the device. However, for a non-Android device, P6 has a fast response, and the system is relatively stable. The only issue I have found with this OS is that when I was switching sounds, it will have random boom noises. The good thing with the non-Android system is that the battery life is extraordinarily long, I have a good
14-15 hours
of use with no problems.
The Bluetooth connection is surprisingly fast, and it has ultra-low latency. I find the Bluetooth has no connection issues within 5 meters. Keep in mind, you can only use P6 as a Bluetooth receiver, not a sender. You can stream music from your cellphone APPs, but you cannot pair Bluetooth headphones or TWS earbuds with P6.
The user interface is very simple — a slightly fancier Hifiman style. It is not appealing, not even close to other non-Android DAPs like Cayin N8 or Lotoo Paw Gold Touch. Meanwhile, because of the "wheel and buttons" operation logic, it will usually take a long time to find the song you are looking for. The software design language is telling you, P6 is purely chasing for the sound quality.
Sound

Sound Signature
P6 has a very analog and natural sound which I think it is largely benefited from the R2R design. Before burn-in, the treble of P6 sounds a bit shy. After about 50 hours burn-in, it sounds more open and has more air in the treble. The mid and bass sounds very dense and full. So, P6 has a very authentic performance when playing some jazz and blues music. Overall, I think P6 is an outstanding player for long listening sessions.
Timbre & Tonality
P6 is neutral with a touch of warmth in the mid-range. It has great transparency from the bass to the treble, images are presented spotlessly. However, the size of images is on the larger side, sometimes I do feel stressed, especially when listening to some mid-heavy music. But I believe there are tons of audiophiles that would enjoy this inviting tuning. The timbre of P6 applies a modern take on the traditional LP style, where P6 combines the old-school creamy sweet signature and the modern technical performance. P6 is able to give all the headphones I paired with a romantic aura.
Stage
P6 has a relatively large soundstage in width and depth. I got some good "out-of-head" sounds. Even though the images are on the larger side, you won't feel the sounds cluster together as a big mass. You can still get some good air breath in and breath out. However, also due to the relatively large image size and the upfront vocal position, you will have a more centered presentation with all the details sound the main body rather than a holographic presentation.
Dynamic & Transition
Before burn-in, the dynamic is a bit gentle, and both ends extension is kind of shy. After about a week's burn-in the bass becomes a lot punchier, mid also becomes denser, and I also got a much livelier treble. The whole frequency is now fuller and more energetic, both ends extend a lot further too. For R2R DACs/DAPs a burn-in is critically important! Meanwhile, the transition is perfectly smooth with no digital harshness. It is hard to believe that a DAP can have a great dynamic and transition like this. I was very much impressed.
Bass
P6 has a very full and deep bass right out of the box. The bass becomes deeper after burn-in. P6's bass focuses more on the sub-bass rumble instead of mid-bass attack which helps P6 build a solid bass foundation without interrupt the transition smoothness. Overall, I think P6's bass is suitable for most genres except some heavy metal tracks which require hard attacks and faster response. Of course, pairing with Empire Ears Legend X or Sony Z1R these combos can easily nail the heavy metal.
Mid
In my opinion, mid-range is the sweet spot of P6. The vocal position is handled very well, it is upfront but not in your face. The vocal image is on the larger side compared with other DAPs I have used. As a result, the mid, especially vocal, sounds very inviting. When playing instruments, P6's mid sounds very fluid and lively. The full-bodied mid presentation would deliver a very physical feel when playing strings. It is almost perfect when pair with some reference tuning headphones or V-shaped headphones, but if your headphones already have upfront or thick mid-range, P6 may turn the sweet sound to a greasy one.
Treble
Follows the muscular sound signature in bass and mid, P6's treble also has a very full presentation. But the treble does sound a tad slimmer than mid and bass, especially in the upper treble, which brings more air into the sound and makes the entire presentation very natural yet consistent. However, in the crossover between upper-mid and lower-treble, I feel P6 sounds a little too dense and forward, which ultimately gives me some pressure. It is not a big problem with L-shaped or V-shaped headphones like Legend X, but it is a problem for headphones like Mason V3+ which already has a peak in that frequency.
Bluetooth
P6 has a fairly good Bluetooth module. According to Luxury & Precision, the Bluetooth clock of P6 is directly generated by the stop-moment crystal vibration of P6 processed by FPGA, and then the parsed audio data is aligned to the accurate clock generated by FPGA and sent to DAC for lower jitter. In reality, the Bluetooth mode sounds quite clean and detailed, but it also sacrifices some mid and bass weight and treble extension compare with the native play mode. It can easily outperform my cellphone, that's for sure.
Power
P6 is a powerful DAP, it quoted high gain 2.45Vrms, low gain 1.55Vrms for the single-end; high gain 4.9Vrms, low gain 3.1Vrms for 4.4 balanced output. It has no problem pairing with most IEMs and portable on ears cans. But it is not powerful enough for all full-size headphones.
Pairing

Empire Ears Legend X
(5BA, 2Dynamic hybrid): Legend X is a typical V shape IEMs. In my experience, it most shocking IEMs that I have paired with P6. As I described in the earlier section, P6 has a forward mid-range which adds more body to Legend X's mid. Paired with P6 Legend X sounds more balanced and completed. I prefer to use balanced mode with high gain with Legend X, which further elevates the upper frequency.
Unique Melody Mason V3+
(16 BA): This combo has a pretty neutral and balanced sound. Mason V3+ has a great treble extension, which is the airiest IEMs I have tested with P6. However, both Mason V3+ and P6 have an emphasis at around 6k-7k, so when they stack together, it is a little too hot. Mason V3+ has a slightly narrow but very deep soundstage, with P6 the soundstage sounds more very dimensional. Personally, I prefer balanced mode with the low gain on Mason V3+, which sounds smoother, the hotness at 6k-7k is largely reduced.
Dita Dream XLS
(single dynamic): Dita Dream XLS has a neutral yet slightly treble-heavy signature. With P6, the treble sounds full and dense but without overly bright. However, similar to the Mason V3+, at 6k-7k the sound is a bit too forward. In terms of the soundstage, I can get some good layers, instruments are separated very well, but it is on the narrower side compare with the other two IEMs. I prefer balanced mode with high gain with XLS which provides more body in the mid and bass.
Ultrasone Tribute 7
(portable on ears): Tribute 7 has 30ohm resistance and 96dB SPL, which is not very hard to drive on the paper. In reality, Tribute 7 seems to need more power to get a full and smooth sound because of the 40mm Mylar/ Titan driver's signature. P6 can give Tribute 7 a very full and healthy sound, however, the treble is slightly darker than it is on the desktop AMPs.
New Firmware Ver 1.0
The new firmware expands the capacity of the media library to 12k songs. It also eliminates the automatic rescan process when updating the content in the local storage. There are also some refinements in media library displays. I do not find any change that has been made in sound.
Comparison
At this moment, I only have SP1000M on my hand is at a similar price range of P6. SP1000M is a smaller but heavier player compare with P6. SP1000M also has a very sensitive touch screen and the close-end Android operation system supports streaming services which is a lot more user friendly. In the sound, I found P6 has a fuller and thicker sound, SP1000M has a slimmer figure and sounds more vivid in the treble. Both of them have great resolutions, SP1000M has more pronounced details though. The soundstage is very similar in width, P6 is slightly deeper and has cleaner layers. There is a big difference in dynamic, where SP1000M sounds somewhat too soft compare with P6. Both of them have good output power under the balanced mode, where P6 quoted 4.9Vrms with high gain, SP1000M quoted 4.2 Vrms.
In summary, if you prefer a full, natural sound with great resolution and spectacular dynamic; meanwhile, you don't care about the streaming service, P6 is the way to go. If you need a touch screen, great user experience, and on-device streaming services, SP1000M is the better choice.
Conclusion
In terms of sound quality, P6 is one of the most enjoyable players I have used in the recent two years. The sound is very natural and analog. Sometimes I feel I am listening to the music on a desktop system instead of a portable player! It is so close to the perfect sound that I'm looking for. However, it is still far away from a perfect DAP. The old fashion operation system and UI is not very easy to use. Often time it will take me over 1 or 2 minutes to find the songs I'm hunting for. In the current DAP industry, a touch screen is essential, only a few DAPs don't have it and P6 is one of them. It is so sad that the user experience is nowhere near the sound performance of P6.
Therefore, if you think the sound is the most and basically the only important thing, then P6 won't disappoint you. But if you are looking for a user-friendly all-rounder DAP, there are some better choices.
Last edited: