EDIT 2021-08-06:
Found a major (positive) discovery regarding the LBBS:
https://www.head-fi.org/threads/rik...-list-music-list.925319/page-57#post-16492062
Disclaimer
: I bought this during the 2021 June summer sale at AliExpress at my own expense.
Price:
55 usd currently (paid 37 usd during the sale)
Specifications:
Impedance: 30Ω
Sensitivity: 105±3dB/mW
Frequency range:10-40000Hz
THD: <1%@1KHz
Accessories:
2 pairs of black full foams
2 pairs of white full foams
2 pairs of black donut foams
2 pairs of white donut foams
Ear hook adapter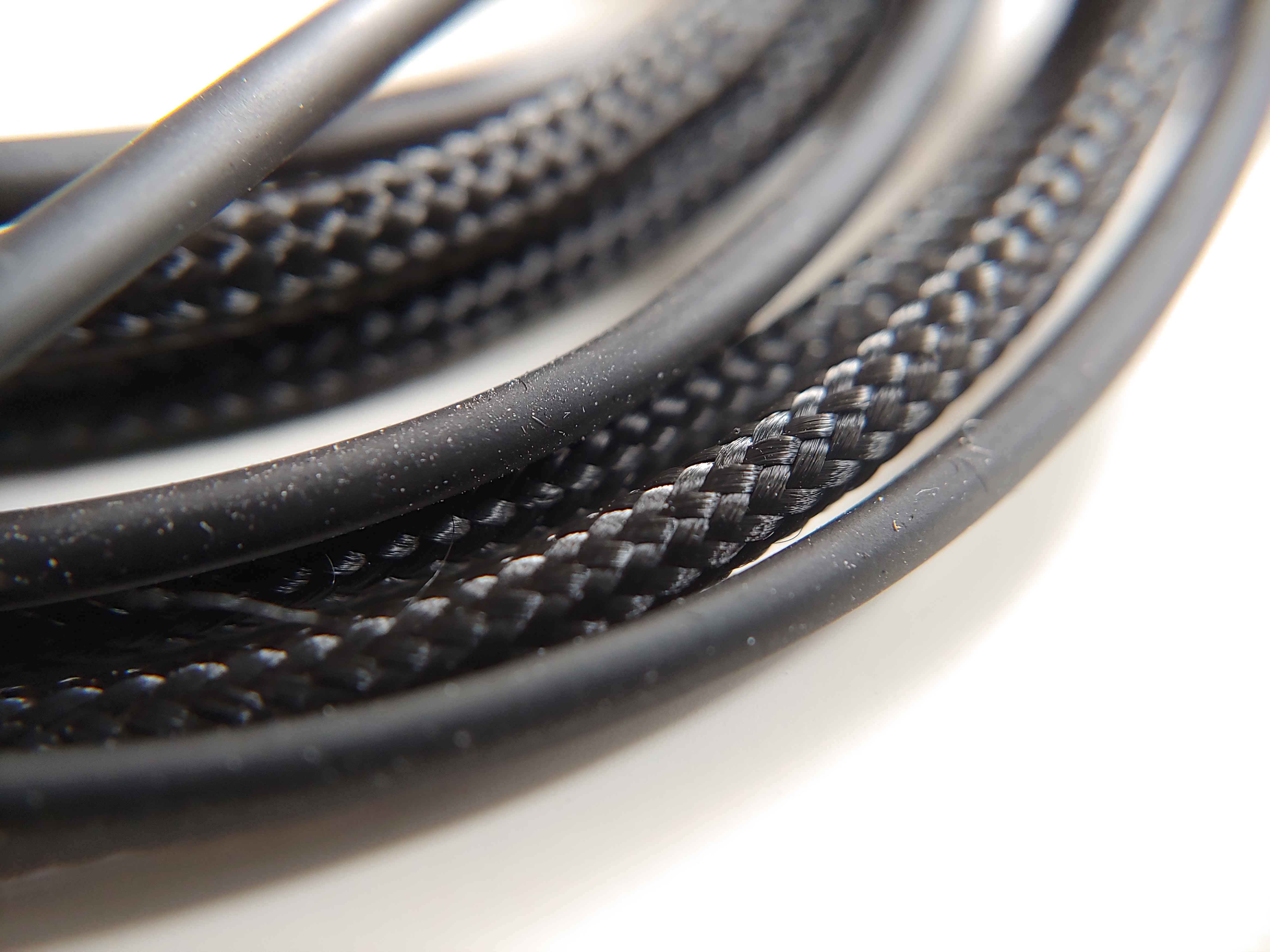 Cable:
a pretty standard 2 core cable, metal divider and 3.5mm connector. Has a working chin-slider. Durability should be fine since the buds themselves are pretty lightweight.
Build:

Entirely in metal but pretty lightweight despite that. It is a pretty tiny shell. Non-replaceable cable though.

Fit:

Good but not as good as MX500 shells for me, they don't feel as secure as those shells.

Comfort:

one of the most comfortable bud shells out there I have tried.

Isolation:

None, it is an earbud after all.

Setup: Schiit Asgard 3 (low-gain, volume around 8-9 o´clock), full foams, stock cable 3.5mm

Lows:

Typical bud bass and nothing impressive here. It is clean due to the speed and tightness (like the majority of buds out there) but not recommended for bass lovers.

Mid-bass:

Metallica – fight fire with fire (01:11-01:52), very clean due to the fast and tight bass but lacking quantity and texture. The (02:55-03:01) section with the chopper is hearable and clean.

Hiroyuki Sawano – Pretenders (01:18-01:47), lacking quantity but otherwise very clean due to the tightness and speed.

Sub-bass:

Djuro – Drop that bass (01:15-01:30), typical extension and rumble for a bud (that is, pretty much none-existent). Punch quantity is also lacking but it is tight/fast so it is clean.

Will Sparks – Sick like that (03:08-03:22), Lacking quantity and texture but is clean due to the speed and tightness.

Mids:

Godly female vocal performance. Male vocals are also very good but tend to lack warmth.

Female-vocals:

Hiroyuki Sawano – OldToday (01:25-01:52), Excellent vocal tonality and timbre, very clean and detailed. Instrument tonality is lacking some warmth but timbre is excellent and very clean and detailed.

Yuki Hayashi – MightU (01:58-02:55), Both vocals and instruments have excellent tonality and timbre, very clean and detailed as well.

Evanescence – Bring me to life (01:18-01:35), very good tonality despite no shout. Fatigue is due to the brighter tonality though.

Hiroyuki Sawano – Crescent (02:07-02:26), a bit shouty but very good imaging/separation.

Male-vocals:

Hiroyuki Sawano – Pretenders (00:57-01:17), vocal and instrument tonality lack a little bit of warmth but excellent timbre as well as being highly detailed and clean.

Hiroyuki Sawano – Scapegoat (00:57-01:17), Lacks warmth with both vocals and instruments but very good timbre along with detail and clarity.

Treble:

Linkin Park – Shadow of the Day (03:24-03:42), electric guitars aren't sharp at all but very accurate tonality and timbre.

Deuce – America (03:03-03:16), fatiguing due to the bright tonality.

Hiroyuki Sawano – Lose (string version) (01:22-01:59), Cello tonality lacks some warmth and texture, but very good timbre, detail and clarity. Violin tonality, timbre, texture, detail, clarity and treble-extension are excellent.

Hiroyuki Sawano &Z (02:18-02:57), good tonality/timbre and very clean/detailed.

Soundstage:

huge width as expected from buds, but not very deep.

Tonality:

Extremely well-tuned neutral bud with excellent timbre and non-peaky treble.

Details:

Highly detailed.

Instrument Separation:

Imaging and separation are very impressive.

Songs that highlight the Earbud:



Good genres:

Vocal/acoustic music, OST, Classical

Bad genres:

EDM, Trance, Hip-Hop, R&B

Comparisons:

Earbud: Yincrow X6, full foams, stock cable 3.5mm

Bass:

Djuro – Drop that bass (01:15-01:30), extends lower and rumbles a lot more on the X6. Punch quantity is also higher on the X6 along with more texture but it is cleaner due to the faster/tighter bass on the LBBS. Tonality is more accurate on the X6.

Hiroyuki Sawano – Pretenders (01:18-01:47), more mid-bass on the X6 along with more texture and it is more tonally correct on it. But cleaner on the LBBS due to the faster/tighter and lower bass quantity.

Metallica – fight fire with fire (01:11-01:52), A lot cleaner on the LBBS due to the lower bass quantity and faster/tighter bass. But more tonally correct on the X6.

Mids:

Hiroyuki Sawano – OldToday (01:25-01:52), Instrument tonality is better on the X6 due to the warmth but better timbre on the LBBS. Vocal tonality, timbre, detail and clarity are leagues ahead on the LBBS (along with more quantity).

Evanescence – Bring me to life (01:18-01:35), more relaxing and less fatiguing on the X6.

Hiroyuki Sawano – Scapegoat (00:57-01:17), vocal/instrument tonality is better on the X6 but a lot cleaner, detailed and a bit better timbre on the LBBS.

Treble:

Linkin Park – Shadow of the Day (03:24-03:42), more relaxing and less fatiguing on the X6.

Hiroyuki Sawano – Lose (string version) (01:22-01:59), Cello tonality, timbre and texture are better on the X6 but a lot cleaner and more detailed on the LBBS. Violin tonality, timbre, texture, treble-extension, clarity and detail are all a lot better on the LBBS.

Hiroyuki Sawano &Z (02:18-02:57), tonality is better on the X6 but better a lot better detail and clarity on the LBBS.

Technicalities:

Shiro Sagisu – Hundred years war (02:24-02:57), wider soundstage on the LBBS but deeper and more holographic on the X6. Imaging, instrument separation and detail are leagues ahead on the LBBS. Timbre is a bit better on the LBBS.

Overall:

The X6 is better for bass (and suits my library more), but everything else is leagues ahead on the LBBS.



Earbud: NiceHCK EBX21, full foams, stock cable 3.5mm

Bass:

Djuro – Drop that bass (01:15-01:30), lower extension and more rumble on the LBBS. Punch quantity is higher on the LBBS and more textured while speed and tightness are similar. More tonally correct on the LBBS.

Hiroyuki Sawano – Pretenders (01:18-01:47), more quantity and texture on the LBBS but similarly clean due to the speed and tightness being similar. More tonally correct on the LBBS.

Metallica – fight fire with fire (01:11-01:52), a bit cleaner on the EBX21 but more tonally correct with better timbre and less harsh treble on the LBBS.

Mids:

Hiroyuki Sawano – OldToday (01:25-01:52), vocal tonality is somewhat similar but better on the LBBS due to it being more refined. Timbre is also better on the LBBS but similar macro-details while micro-details are better on the LBBS. Instrument tonality and timbre are better on the LBBS.

Evanescence – Bring me to life (01:18-01:35), shouty and more fatiguing on the EBX21.

Hiroyuki Sawano – Scapegoat (00:57-01:17), better vocal and instrument tonality and timbre on the LBBS.

Treble:

Linkin Park – Shadow of the Day (03:24-03:42), sharper electric guitars and more fatiguing on the EBX21.

Hiroyuki Sawano – Lose (string version) (01:22-01:59), Cello tonality, timbre and texture are better on the LBBS, detail and clarity are similar. Violin tonality, timbre, texture and treble-extension are better on the LBBS but similar detail.

Hiroyuki Sawano &Z (02:18-02:57), better tonality and timbre on the LBBS while detail and clarity are similar.

Technicalities:

Shiro Sagisu – Hundred years war (02:24-02:57), similar width but deeper on the LBBS. Detail, imaging and instrument separation are similar but better timbre on the LBBS.

Overall:

The LBBS is the better bud in almost every way.

Earbud: K´s Bell-LBB, full foams, stock cable 3.5mm

Bass:

Djuro – Drop that bass (01:15-01:30), similar extension but a bit more rumble on the LBB. Punch quantity is higher on the LBB but quality is a lot worse due to it being quite loose. Tonality is a bit better on the LBB but at the sacrifice of quality.

Hiroyuki Sawano – Pretenders (01:18-01:47), A lot more mid-bass on the LBB, causing bloat. But it is more tonally correct.

Metallica – fight fire with fire (01:11-01:52), very muddy on the LBB, a lot cleaner and detailed on the LBBS with better tonality.

Mids:

Hiroyuki Sawano – OldToday (01:25-01:52), instrument tonality is on the LBB due to the warmth, but it is quite bleeding from the mid-bass, better timbre on the LBB

S

. Vocal tonality, timbre, detail and clarity are leagues ahead on the LBB

S

.

Evanescence – Bring me to life (01:18-01:35), less fatiguing on the LBB due to the warmer tonality.

Hiroyuki Sawano – Scapegoat (00:57-01:17), vocal and instrument tonality are better on the LBB but a lot better detail, clarity and timbre on the LBB

S

.

Treble:

Linkin Park – Shadow of the Day (03:24-03:42), less fatiguing on the LBB due to the warmer tonality.

Hiroyuki Sawano – Lose (string version) (01:22-01:59), Cello tonality is better on the LBB but better texture, detail, clarity and timbre on the LBB

S

. Violin tonality, timbre, texture, detail, clarity and treble-extension are leagues ahead on the LBB

S

.

Hiroyuki Sawano &Z (02:18-02:57), a bit better tonality on the LBB

S

along with a lot more detail and better clarity/timbre.

Technicalities:

Shiro Sagisu – Hundred years war (02:24-02:57), Soundstage is wider on the LBB

S

but similar depth. Detail, imaging, separation and timbre on the LBBS is multiple leagues ahead (the bass bloat is quite detrimental here on the LBB).

Overall:

The LBB

S

is superior to the LBB in every way except male vocals for a few tracks.

Earbud: K´s Bell-WE (bass version), full foams, stock cable 4.4mm

Bass:

Djuro – Drop that bass (01:15-01:30), extends and rumbles a lot more on the Bell-WE. Punch quantity is also a lot higher on the Bell-WE but it is quite muddy due to slower and looser bass. Texture is better on the LBBS. Tonality is more accurate on the Bell-WE but at the cost of muddiness.

Hiroyuki Sawano – Pretenders (01:18-01:47), a lot more mud-bass on the Bell-WE but very muddy on it. Better tonality on the LBBS as it is way too muddy on the Bell-WE.

Metallica – fight fire with fire (01:11-01:52), a lot of mud-bass on the Bell-WE. More tonally correct on the LBBS and a LOT more detailed on it.

Mids:

Hiroyuki Sawano – OldToday (01:25-01:52), instrument tonality is better on the Bell-WE due to the warmth but it has a lot of mud-bass bleed; timbre, detail and clarity are all better on the LBBS. Vocal tonality, timbre, detail and clarity are leagues ahead on the LBBS as well as more forward vocals.

Evanescence – Bring me to life (01:18-01:35), more relaxing on the Bell-WE but bloated bass.

Hiroyuki Sawano – Scapegoat (00:57-01:17), vocals and instrument tonality are better on the Bell-WE but it is very bloated. Timbre, detail and clarity are a lot better on the LBBS.

Treble:

Linkin Park – Shadow of the Day (03:24-03:42), more relaxing on the Bell-WE but very bloated bass.

Hiroyuki Sawano – Lose (string version) (01:22-01:59), Cello tonality is slightly (overly warm and bloated though) better on the Bell-WE but everything else is better on the LBBS. Violin tonality, timbre, texture, detail, clarity and treble-extension are all a LOT better on the LBBS.

Hiroyuki Sawano &Z (02:18-02:57), better tonality, timbre, detail and clarity on the LBBS.

Technicalities:

Shiro Sagisu – Hundred years war (02:24-02:57), deeper soundstage on the Bell-WE but all outer aspects are leagues ahead on the LBBS.

Overall:

The LBBS makes the Bell-WE sound like a joke….

Earbud: K´s Samsara K300, full foams, stock cable 4.4mm

Bass:

Djuro – Drop that bass (01:15-01:30), A lot more rumble and extension on the Samsara. Punch quantity is also a lot higher on the Samsara, along with better texture. But a lot cleaner due to the faster and tighter bass on the LBBS. More tonally correct on the Samsara.

Hiroyuki Sawano – Pretenders (01:18-01:47), more quantity and texture on the Samsara but cleaner due to the faster/tighter bass on the LBBS. More tonally correct on the Samsara.

Metallica – fight fire with fire (01:11-01:52), a lot cleaner on the LBBS due to the lower bass quantity, faster and tighter bass.

Mids:

Hiroyuki Sawano – OldToday (01:25-01:52), instrument tonality is better on the Samsara but better timbre on the LBBS. Vocal tonality, timbre, detail and clarity are leagues ahead on the LBBS, also more forward on it.

Evanescence – Bring me to life (01:18-01:35), more relaxing and less fatiguing on the Samsara.

Hiroyuki Sawano – Scapegoat (00:57-01:17), vocal and instrument tonality are better on the Samsara but more forward vocals, better timbre, detail and clarity on the LBBS.

Treble:

Linkin Park – Shadow of the Day (03:24-03:42), more relaxing and less fatiguing on the Samsara.

Hiroyuki Sawano – Lose (string version) (01:22-01:59), Cello tonality and texture are better on the Samsara while detail, clarity, timbre are better on the LBBS. Violin tonality, timbre, texture, detail, clarity and treble-extension are better on the LBBS.

Hiroyuki Sawano &Z (02:18-02:57), better tonality on the Samsara but better timbre, detail and clarity on the LBBS.

Technicalities:

Shiro Sagisu – Hundred years war (02:24-02:57), wider soundstage on the LBBS but deeper and more holographic on the Samsara. Imaging, detail, instrument separation and timbre are all a lot better on the LBBS.

Overall:

The Samsara is better if you want more bass, but otherwise the LBBS is a lot better.



Earbud: Yincrow RW-2000, full foams, stock cable 4.4mm

Bass:

Djuro – Drop that bass (01:15-01:30), similar extension but a bit more rumble on the RW-2000. Punch quantity is higher on the RW-2000 but a bit tighter and faster on the LBBS with similar texture. More tonally correct on the RW-2000.

Hiroyuki Sawano – Pretenders (01:18-01:47), similar speed, tightness and texture but more quantity on the RW-2000 and is more tonally correct on it.

Metallica – fight fire with fire (01:11-01:52), cleaner on the LBBS due to the lower quantity and slightly faster/tighter bass. More tonally correct on the RW-2000.

Mids:

Hiroyuki Sawano – OldToday (01:25-01:52), instrument tonality is better on the RW-2000 but better timbre, clarity and detail on the LBBS. Vocal tonality, timbre, detail and clarity are better on the LBBS and slightly more forward vocals.

Evanescence – Bring me to life (01:18-01:35), more relaxing on the RW-2000 due to it being warmer.

Hiroyuki Sawano – Scapegoat (00:57-01:17), better vocal/instrument tonality on the RW-2000 but better timbre, detail and clarity on the LBBS.

Treble:

Linkin Park – Shadow of the Day (03:24-03:42), electric guitars are similarly non-sharp but more tonally correct on the LBBS.

Hiroyuki Sawano – Lose (string version) (01:22-01:59), Cello tonality, texture and timbre are better on the RW-2000 but more detailed and cleaner on the LBBS. Violin tonality, texture, timbre, treble-extension, detail and clarity are better on the LBBS.

Hiroyuki Sawano &Z (02:18-02:57), better tonality on the RW-2000 but better timbre, detail and clarity on the LBBS.

Technicalities:

Shiro Sagisu – Hundred years war (02:24-02:57), a little bit wider on the LBBS but deeper and more holographic on the RW-2000. Imaging, instrument separation, detail and timbre are better on the LBBS.

Overall:

The RW-2000 is better if you want more bass but otherwise the LBBS is better.

Earbud: Smabat M2S Pro, full foams, stock cable 3.5mm

Bass:

Djuro – Drop that bass (01:15-01:30), a lot lower extension and more rumble on the M2S Pro. Punch quantity is also a lot higher on it and more textured while speed and tightness are similar. More tonally correct on the M2S Pro.

Hiroyuki Sawano – Pretenders (01:18-01:47), More quantity and texture on the M2S Pro but cleaner on the LBBS due to the faster and tighter bass. More tonally correct on the M2S Pro.

Metallica – fight fire with fire (01:11-01:52), cleaner on the LBBS due to lower bass quantity as well as faster/tighter bass. Treble is also a lot better on the LBBS and doesn't have the 3k peak like the M2S Pro.

Mids:

Hiroyuki Sawano – OldToday (01:25-01:52), Vocal tonality, timbre, detail and clarity are better on the LBBS but similar quantity. Instrument tonality is better on the M2S Pro but better timbre on the LBBS.

Evanescence – Bring me to life (01:18-01:35), a lot sharper and fatiguing on the M2S Pro due to the 3k peak.

Hiroyuki Sawano – Scapegoat (00:57-01:17), better vocal and instrument tonality on the M2S Pro with similar timbre. Better detail and clarity on the LBBS.

Treble:

Linkin Park – Shadow of the Day (03:24-03:42), more fatiguing on the M2S Pro.

Hiroyuki Sawano – Lose (string version) (01:22-01:59), Cello tonality, timbre and texture are better on the M2S Pro but better detail and clarity on the LBBS. Violin tonality, texture, timbre, detail, clarity and treble-extension are a lot better on the LBBS.

Hiroyuki Sawano &Z (02:18-02:57), better tonality on the M2S Pro but better timbre, clarity and detail on the LBBS.

Technicalities:

Shiro Sagisu – Hundred years war (02:24-02:57), similar width but deeper and more holographic on the M2S Pro. Imaging, detail, separation and timbre are better on the LBBS.

Overall:

The M2S Pro is better if you want more bass, but otherwise the LBBS is the better bud.



Earbud: Moondrop Chaconne, full foams, stock cable 4.4mm

Bass:

Djuro – Drop that bass (01:15-01:30), similar extension but more rumble on the LBBS. Punch quantity and speed are similar, but tighter and more textured on the Chaconne. More tonally correct on the LBBS (higher bass quantity on the LBBS makes it warmer here).

Hiroyuki Sawano – Pretenders (01:18-01:47), a bit more quantity on the LBBS while texture, tightness and speed are better on the Chaconne. More tonally correct on the LBBS.

Metallica – fight fire with fire (01:11-01:52), cleaner due to the tighter and a bit lower quantity on the Chaconne. But more tonally correct on the LBBS.

Mids:

Hiroyuki Sawano – OldToday (01:25-01:52), instrument and vocal tonality are very similar but slightly better timbre on the Chaconne. Detail and clarity are a step up on the Chaconne but pretty close.

Evanescence – Bring me to life (01:18-01:35), a bit more relaxing due to the bass giving it more warmth on the LBBS.

Hiroyuki Sawano – Scapegoat (00:57-01:17), instrument and vocal tonality are very similar (lacking warmth on both) but timbre and micro-details are a bit better on the Chaconne.

Treble:

Linkin Park – Shadow of the Day (03:24-03:42), electric guitars are a bit sharp on the LBBS compared to the Chaconne but otherwise similar tonality.

Hiroyuki Sawano – Lose (string version) (01:22-01:59), Cello tonality and texture are better on the LBBS but better timbre, detail and clarity on the Chaconne. Violin tonality, timbre, detail and clarity are better on the Chaconne but similar treble-extension.

Hiroyuki Sawano &Z (02:18-02:57), a bit better tonality on the LBBS but better timbre, detail and clarity.

Technicalities:

Shiro Sagisu – Hundred years war (02:24-02:57), wider on the Chaconne but similar depth. Micro-details are better on the Chaconne, while the instrument separation and imaging are also better but not by a lot on the Chaconne. Timbre is slightly better on the Chaconne.

Overall:

The Chaconne is the more technical and has slightly better timbre. But tonality wise, the LBBS is a bit more suited for my library. If you want the best you can get, the Chaconne IS better, but the value is massively better on the LBBS.

Conclusion:

Well, unless you are a massive basshead that only likes bass, highly recommended.

Reference/test songs: