General Information
It's been a long time since my last review and today will be reviewing Kinera YH623 TWS IEM. Bought this YH623 TWS IEM because most of my bluetooth IEM have gone to audio heaven for reason such as dead battery and wiring problem !
What better way to head straight on to Bluetooth connectivity without the hassle of cable restricting movement and the latest fad of TWS IEM . Also partly because of my new initiative to get fit again by getting KInera YH623 which I have tested while exercising and its such a boon to use it without the hassle of getting wire snag or adjusting the earpiece. Its amazing how technology has progressed from the first Walkman in 1979 to smartphone that does everything especially with the addition of TWS IEM.
Here are some info of KInera YH623 :-
BT Chip: Qualcomm QCC3020
Bluetooth Version: 5.0 + EDR / BLE
Bluetooth Protocol: HSP/HFP/A2DP/AVRCP/SPP/DI/AVCTP
Noise Reduction Method: CVC8.0 NC
Earphone Charging Time: approximately 1h
Battery Case Charging Time: DC5V – approximately 1.5h
Standby Time: approximately 300 hours
Earphone Battery Capacity: 50 mAh
Charging Case Battery Capacity: 400 mAh
Effective Distance: more than 10 meters
Driver Unit Type: Single 6mm Dynamic
Sensitivity: 110dB
Impedance: 16 ohms
Freq. Response Range: 20-20khz
Accessories
USB-A – USB-C charging cable
3x Pairs of Silicone Ear Tips
Instruction Manual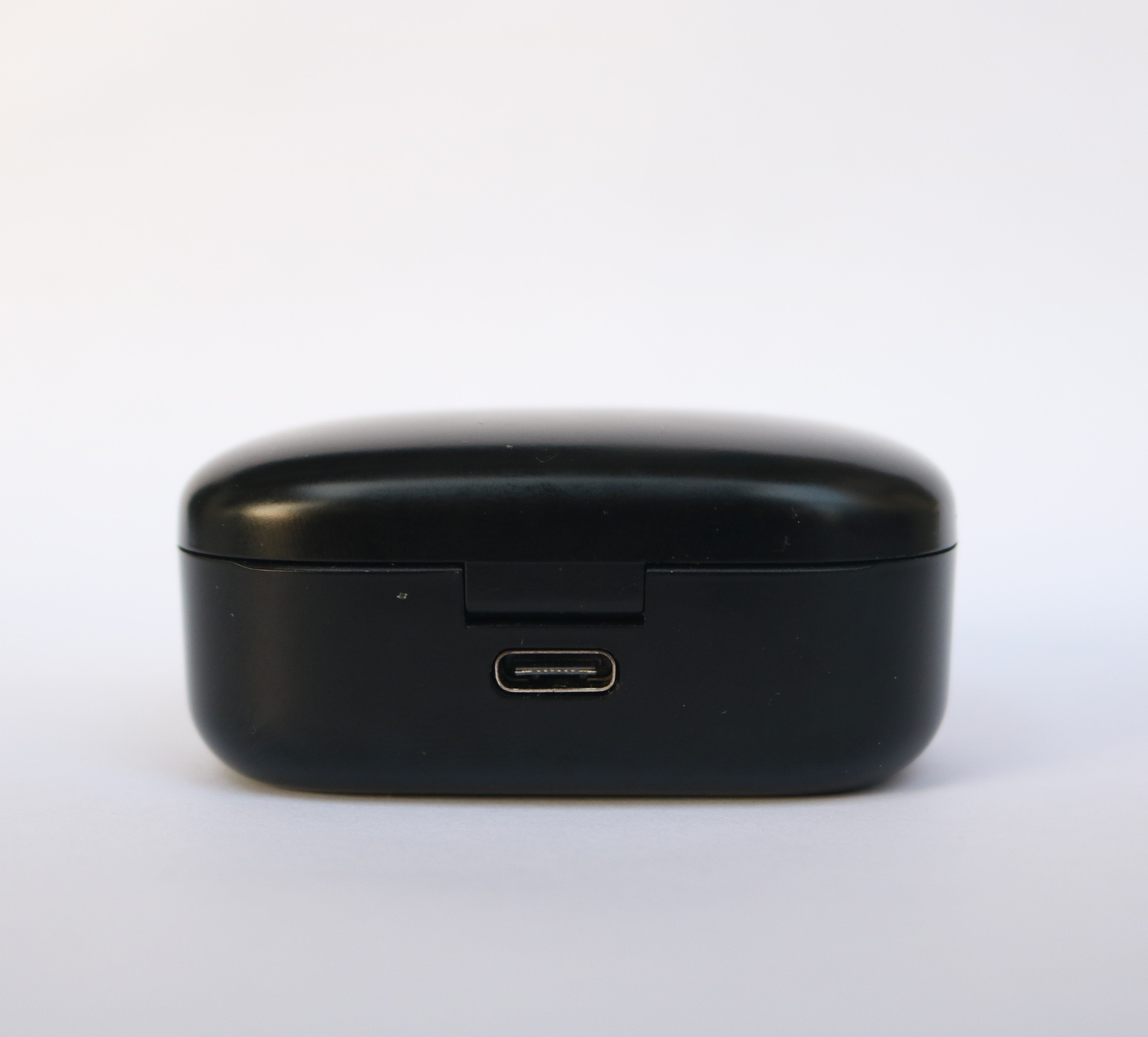 So much for picture and let's move on with some aspect KINERA YH623 :-
BUILD & DESIGN
The packaging comes with hexagon box with all the specifications features listed on the front of the box.Accessories wise as listed above are standard fare as most TWS manufacturer will supplied - not much to complaint about.
The charging case is compact friendly and will easily fit into any pocket which has battery rating of 400mAh which will recharge the IEM for 3 cycle of roughly 5 hr of usage each cycle. Personally I'm very happy with the battery capacity and the ease of the automatic charging when the IEM is put back into the charging case every time. The only downside is there is no indicator as to the battery life on the charging case. Also the only way to ensure that the IEM is charging is to open the case to see the LED indicator on the outer face of YH623 is red while green means IEM fully charged. Its time to charge the charging box when the IEM is not charging - simple!
Design-wise tick my preference as it fits perfectly and also no adjustment needed once inserted . The metallic blue color or purplish is also very eye catching imo as compared to the pink option. Honestly I really like the finishing and shape of YH623. Its made of some sort plastic resin and there is a LED indicator on the front of plate to show whether the IEM pairing mode function is on.
The YH623 also has the ability to auto-pair with your phone as soon as they are taken out from the charging box. Touch control is located front face plate and need some getting used to its function as its touch sensitive which have led to many instances of accidentally stop playback or activated Google VoiceAssistant on my Android phone. Bluetooth connectivity is also a breeze and will automatically connect once initial pairing done the first time.
Sound Signature (based on Xioami MI MIx 2
) - 2 stars rating
The sound design team of YH623 is clearly run by a BASSHEAD ! Quality audiophile aficionado need to look elsewhere for detailed sound or clarity. Its definitely throwback to my younger days affinity for exciting thumping music. Designed specifically for one who loves bass very much and those who can't take detailed high or those prefer warmish tone where the BASS is NUMERO UNO! In short bass is full of gusto and quite boomy for my taste.
Make no mistake this YH623 has power in term of energetic bass rumble and hit hards to the core of the soul where the vocal comes second in term of presentation. The soundstage is quite average where the positioning and placement of instrument is not precise.
The mid and vocal is recessive and personally I feel this IEM will cater specific music genre especially EDM or House music lovers. Treble detail and extension also play second fiddle to the overall musicality of the sound because the master of the house is Lord BASS .
Sound Signature ( based on dedicate DAP player Cayin N3 & Shanling M0) - 3,5 star
Initial impression was KInera YH623 was too bassy for my preference but after further testing with dedicated DAP player like Cayin N3 & Shanling M0, sound-wise has taken a turn for better.
The bass rumble decreased significantly and also the mid tonality also sound more in line with bass as compared with pairing with YH623 with my smartphone.
Treble also improved where the extension and details sound more coherent and forward whereby making it sound more airy vs my smartphone pairing.
FYI - also using the smallest IEM tips which I don't normally use because in normal circumstances will use the largest size but the size of the stem for YH623 is really short and the shape of the IEM is a perfect fit and with no adjustment needed.
Conclusion
Bass centric TWS IEM and music genre specific! Though its not my prefer sound signature but I always say to myself - " just gotta find right hat for my head and not the other way around where the hat don't fit the head "
The sound signature is totally different when tested with the phone but the jump of sound quality is so much better with dedicated DAP player! It went from mistress to wife material ! LOL
My 2 cent suggestion is if you are a basshead - then its the right TWS IEM for you ! If you want something more balanced then further testing with other music player and ear tip will change the sound signature which imo - big change in sound!
Bought from
AK Audio Store
at Aliexpress .