Introduction
Sometimes life hands you roses, other times it hands you figurative gut punches. Beneath the façade of the free-wheelin', cheeseburger-eating audio bulls#itter/reviewer, beats the aching heart of a broken man. In September I went through bitter personal and family turmoil that made me reflect on the fragility of life, and the preciousness of the human touch. Between trips to the hospital, quick meals at dingy fast-food joints, abject loneliness, auto-piloting at work and the uncertainty of the future, I wished for one thing, and one thing only.
No, not waffles.
Clarity.
Thankfully, we turned a corner, life got more optimistic. And like a seasoned Head-fier, what better way to mark the occasion than having a new CIEM made. What logic?! Having a vast collection of warm-tinged IEMs at my disposal, I yearn for a clear window to the music, an icy blade to cut through the murky haze of life, and other appropriate metaphors. I've heard a great deal about Jomo Audio's Samba being an out-and-out resolution monster, and resident IEM guru Flinkenick agrees as well. But just out of the doldrums, I realised there was another thing I wanted just as much as clarity.
No, not fried chicken (though that'd be great too).
Control.
The concept of a tunable IEM is not new. My first dip in the pool was the renowned FLC8, which I still regard as the king of mid-fi. The tunable filters are so flexible yet so jarringly irritating to change, FLC gave extra filters knowing full well people will lose them, and find them again after painfully stepping on them like Legos ow ow ow. You curse your eyesight, sausage-shaped fingers and limited digital dexterity. FLC8 made you feel inadequate. Many people (me included) just stuck with their favourite filter combination and threw the rest back in the box. Same went for my A12, I chose my favourite module and threw the rest back in the box. Now switches! You can't throw away switches, says Jomo.
The ability to tweak an IEM's sound signature via switches is novel, and has been adopted by a few flagships (Zeus XR, Gemini, Prophile 8). The Flamenco joins that group, an 11BA IEM billed by Jomo Audio as "The Ultimate Flagship". It features a customisable sound by way of bass and treble switches, totaling four unique signatures. The growth of this upstart Singaporean company is staggering to say the least. It was only a year ago when their flagship was the 6-driver Jomo 6R. In a year of rapid development and self-assuredness (balls, lots of 'em), the Samba and Flamenco were introduced, nearly doubling the driver count of the flagship along the way. I've heard them both in a lengthy audition session at a local audio show, and fell in love with Flamenco, hard. When the dust had settled on my end, I clicked on "buy", plunging my family further into financial chaos.
Warmest regards to Mr Joseph Mou for providing a discount in exchange for this review. The Flamenco, available in both custom and universal versions, can be bought here (
https://www.jomoaudio.com/collections/custom-in-ear-monitors/products/flamenco
) from S$2999 (approximately USD$2200) onwards.
Equipment Used:

DAPs
-Questyle QP1R (FW 1.0.9)
-Sony NW-WM1A (Music Sanctuary-modded, FW 2.0)
IEMs
-Jomo Audio Flamenco
-Advanced Acousticwerkes W900
-64 Audio A12
-Rhapsodio Galaxy V2
Cables
-Effect Audio Ares II (4.4mm balanced)
-Norne Audio Therium (3.5mm SE)
Albums Listened:
Adele – 25
Amber Rubarth – Scribbled Folk Symphonies
Daft Punk – Random Access Memories
Fleetwood Mac – Rumours
John Mayer – Continuum
Liam Gallagher – As You Were
Linkin Park – A Thousand Suns
Macy Gray – Stripped
Oasis – (What's the Story) Morning Glory?
Pet Shop Boys – PopArt
Taylor Swift – 1989
Taylor Swift – Reputation
The Eagles – Hell Freezes Over
Packaging and Accessories

The last time I bought a watch was during the BHF (before Head-Fi) era. The conscious switching of hobbies was simply because, at the time, the top IEMs were a kilobuck (IE800, SE846, K3003, JH13), while a random watch from Patek Philippe would probably put my future grandchildren in debt. HeadFi was a more economical hobby. WAS. I bring up watches because the packaging of Flamenco reminds me of just that, a luxury watch. A luxurious, grandiose exercise in er, luxuriousness, you get a splendid leather box opening to reveal a one-of-a-kind metal IEM case, in a lovely rich blue. The sort of packaging that reminds you that you paid top dollar. The most valuable accessory is the cable bundled with Flamenco, Effect Audio's proven wunderkind, the all-copper Ares II which is priced at USD150 on its own. I'll talk more about this later. The other accessories included are an airline adapter (don't even remember the last time I flew, but ok), a 3.5mm to 6.3mm adapter, bore-cleaning tool, and a metal warranty card, which while functionless does look hella boss.
Design and Build Quality
Design-wise, a custom IEM looks only as good as the customer intends it. Which is to say, if you're a utilitarian who's all-in on sound alone, you can choose all-black shells, I won't stop you. You must be fun at parties though. Jomo is good in the sense that you have three tiers of design to choose from. Standard (up to two shell colours, no faceplate), Custom (one faceplate and one shell colour), and Deluxe (sky's the limit!) Design Package; at different price points. You can really go crazy with the design. A downloadable catalog illustrates all the choices made available, a dizzying, dazzling array of shell colours and faceplates of exotic materials. The website doesn't have a real-time IEM designer tool like CustomArt or JH Audio, but the Jomo Team are responsive and helpful via Facebook Messenger, including giving help in design cues. For mine, I went the whole hog. Faceplates, watch parts, gold and silver flakes. It was an acute episode of manic hedonism. Do I regret it? Never. I think it's one of the most beautiful CIEMs ever, EVER made. I'm being manic again. But seriously, with all that choice, you really want to go for all-black shells? Build quality is first-rate. The acrylic shells are smooth, with no bubbling inside. The drivers are neatly-arranged with a certain amount of OCD involved, the metal sound tubes scream (sound) quality, and most vital of all, the junction where the faceplate meets the shell is seamless. I go mental for little touches like that.
Fit, Comfort and Isolation
Much to the chagrin of my wife, sister, wallet, credit card company, bank relationship manager, and maybe even the kids; I've tried CIEMs from many companies. And those who get the fit right the first time, reserve a very special place in my heart, next to bacon. I am sure many companies have great after-sales customer service in case of refits, but I would rather not put myself through the hassle. After reading Lieven's Headfonia review (reviewers reading other reviews? Egad!) about the potentially short nozzles, I sent Jomo a request that my nozzles be longer. They worked their magic and the Flamenco fits like a glove, perfectly. Dead easy to put on and slide into place, with just the right amount of seal for acoustic enjoyment. The seal is better than what my stethoscope gives, which is to say I'm more efficient in a hobby than in my day job, the one that actually pays the bills. Comfort is ideal, but I have to remind you, due to the nature of my profession, I DO like having things stuck in my ear. It's almost a requirement. The good part about the custom version is the switches are nestled within the helix area, and doesn't irritate my ear like the switches in the universal version. Big up. As for isolation, continuing the theme of irritating the very people I love, it's top notch. I can barely hear anything or anyone (sorry, wife!) once the music's on. An easy 90% estimated blockage of outside noise.
Cables

Flamenco comes with an able side-kick. Robin to your Batman, with pants. Where most CIEMs are shipped with the regular Plastics One cable, Flamenco (and Samba, just so you know) comes with Effect Audio's Ares II cable. Ares II is made up of four 26AWG Litz copper wires, and looks as good (some say even better) as it sounds. Jomo lets you customise the Y-split and jack. I've settled on the mini carbon fibre Y-split and Sony 4.4mm balanced jack. In terms of ergonomics, the Ares II behaves classily. The cable is light, soft and easy to handle, marvelous to photograph, and coils with no memory effect. The pre-formed earguides do wonders for comfort too. Build quality screams class. From the connectors to the chin slider, Y-split and jack, all nicely done. The paint coming off the connectors of previous generation EA cables is a non-issue now, I'm glad they addressed it. No signs of oxidation since receiving it three months ago, but I'll update if there is any. In short, if Ares II doesn't pull in the ladies nothing will! It might also pull in some dudes, like in the subway. "Hey nice cables." "Thanks, they're 4 strands of 26AWG UPOCC Litz copper." That's music to any man's ears.
Any man in the subway will also tell you that copper cables give a warm sound. It's not scientific fact, but if you repeat hearsay enough it's as good as proven. Copper is supposedly the warmifier, smoothifier, and thickifier. But not really with the Ares II. Compared to a Plastics One cable, Ares II seems to take on an airier, more resolute sound, while preserving note thickness and tonal accuracy. Treble texture is more easily heard, maintaining neutrality and avoiding over-brightness. Mids are, once again, airy and well-differentiated. This is likened to the soft, gentle touch of natural mids compared to say, the graininess some silver cables can produce. "Ah, there! There's the copper at work!" Man in the subway says, and I can't disagree with him. It's never dry, and impresses in balancing detail and tonal accuracy. Continuing the similar sound signature, the bass lends a tinge of warmth, but stays accurate nonetheless, never swaying towards boominess. Across the spectrum, separation and layering is superb, aided by an abundance of black space. While I can't discern any increase in soundstage size, the better imaging capability and overall tonality makes this cable a winner.
For single-ended listening with QP1R, I used the Norne Therium silver cable. I'll tell you, even I was afraid of trying the combo out at first. I have a detail-oriented DAP, IEM and cable in the same room. Can you say treble city? But remarkably, I really like the flavour the combo brings. Obviously, most of the sound characteristics will come from the transducer itself, with the DAP and cable tweaking the sound a few percentage points. So, compared to the Sony WM1A > Ares II chain, QP1R > Therium has thinner notation, and an even airier and resolute signature. It's one of the most pleasingly detailed sounds I've heard in a portable setup (as opposed to QP1R > Galaxy V2 which can be painfully detailed lol). And yet the treble is disciplined as a whole, sounding harsh only once or twice in many hours of listening. Bass, mids and treble are more resolved across the spectrum, with outstanding texture. There was only one hindrance in mind. The mids are drier and colder than I would have liked. The combo is the ultimate for detail and resolution, but robs a bit of note richness and euphony. I hesitate to say "clinical" because it still is a very musical setup, but it's certainly more technical when compared to WM1A > Ares II.
Overall Signature

Critical listening was done after 200 hours of burning in Flamenco along with Ares II, since both arrived brand new. The balanced setup used was the Music Sanctuary-modded Sony WM1A (low gain) > EA Ares II (balanced). The single-ended setup was Questyle QP1R (low gain) > Norne Therium. I prefer the Sony combo, but depends on the sort of mood I'm in too. The Sony chain is more tonally accurate, and provides a relaxed, spacious and fuller sound; whereas the QP1R combo is more technical, and sounds airy, immediate, fun and dynamic. One for the heart, the other for the feet.
Imagine a chameleon. Able to adapt to any environment and circumst... actually, scrap that. No one's ever seen one before. I've been to five zoos and nothing! So imagine Mystique from X-Men, the Rebecca Romijn version from the movies. Now she hawt! Blue and naked and shapeshifty... well, I was pretty sure there was a point to be made, but now it's gone.
Jomo Audio's reputation precedes itself. Known for putting emphasis on technical brilliance in their monitors, had 64 Audio not taken the catchphrase "hear everything" it would easily have belonged to Jomo. Samba set the tone, a precision and resolution clinic dedicated to revealing every single drop of detail intended (and not intended) in a recording. Flamenco has similar characteristics, akin to a righteous spear of unrelenting detail retrieval, but with additional bass and treble switches to fine-tune the sound to suit your preference of the day. The shapeshifter (ah, my point!). And believe me, I used the switches more often than I thought. Does wonders for specific genres and varying recording quality.
You have control over four signatures; neutral, neutral-bright, neutral-warm, and U-shaped. All this neutral-talk might put off those looking for a musical signature (or the right-wing, ah ha!), but I assure you the neutral I speak of is a balanced, non-sterile sort. It's a pleasure to listen to whichever the setting, with a few niggles I'll touch upon later.
Thanks to the switch, the bass alternates between fast, nimble and superbly layered to fun and full with the right amount of midbass boost. The mids are neutral, with emphasis on texture and articulation, balanced with some note weight so as not to sound cold or overly wispy. The treble is unexpectedly my favourite part of the spectrum. It reveals oodles of detail, with top-tier resolution, and with the switch down, is curiously forgiving to even bad recordings, never once sibilant. The tail-end of the notes are smoothed out, like anti-aliasing so to speak. I took them out of my ears once for a pep talk, "thou art the detail monster that they speaketh of?" With the switch up, yes, the upper regions are emphasised with more air, and only here do I detect the harsh reality of poor recordings. In terms of spatial characteristics, the Flamenco stage is more or less equal in width, depth and height, like putting your head inside a cube. While the stage size is quite good in its class, the imaging capabilities are exemplary, perhaps even class-leading. The imaging cues are lifelike, and because of its more intimate soundstage compared to other TOTLs, can be eerily realistic. I wouldn't want to watch a horror movie with these on, no sir. Scare the next guy, Sadako. Let's go on to individual sound characteristics.
Bass
You already know I'm a fan of that big fat dynamic driver bass, so Flamenco has its work cut out for it. Fortunately, being the chosen one, the "Ultimate Flagship", it has a few tricks up its sleeves. The bass is best described as the Smashing Pumpkins hit "Bullet with Butterfly Wings". It's blazing fast, with breathtaking speed that will knock the wind out of you. And like a bullet, the hits are clean, accurate, and well-defined, with barely any margin of error. It reveals all textures and layers, like someone well-prepared for a game of strip poker. But with its stone-cold precision comes too the agility and grace of butterfly wings. The bass decays swiftly and airily, leaving a hint of warmth and still maintaining note cleanness. A delicate touch contrasted by the speedy impact of the note attack. What the bass lacks though, is the slam and gloriously satisfying thump I'm accustomed to in DDs. Extension down low is very good, but there's a difference between touching the pole, and grabbing it and swinging it at will. Despite all its rage the bass is still just a rat in a cage.
But the final bullet in Flamenco's chamber, so to speak, is the bass switch. Flick it up, and you get a midbass boost, an injection of warmth and note richness that extends to the lower mids. A fuller, more impactful, and tonally accurate bass, while dialing down some bass detail, speed and air. The bass switch is beautifully implemented, a good compromise with more "feet on the ground" bass and natural timbre. This is my favourite setting, my fun switch, but it's not to say I have it on all the time. There's a bonus feature I'd like to talk about.
With the switch off, the flatter, tighter bass is incredibly useful for grunge/modern rock/alternative rock recordings from the mid-1990's to the early 2000's. The music I grew up with, all victims of the loudness wars, where complex passages become recorded mush, a brick wall of undecipherable sound and noise when critical listening ears are used. The cleanness of the stage, quick notation and black background of the Flamenco in neutral (both switches off) mode means I can eke out a bit of enjoyment amidst the mayhem. It's not limited to the genres I mentioned, you should try it out with previously unlistenable tracks, Flamenco might surprise you.
Mids

How should perfect mids sound? It should sound as natural as can be, realistic and lifelike, with accurate timbre and tone, and the ability to move, to evoke strong emotions. A tall order, and if those were the only gauges of good mids, Flamenco would have lost the battle. Before I continue, let me first allude to the fast food fried chicken wars in Malaysia earlier this year. As unpopular as KFC is in the west, they are the undisputed king daddy of fried chicken in this region. The seasoning, freshness, juiciness and crunchiness of fried chicken are traditional barometers of good quality, and KFC fares exceptionally in these departments. Then in comes McDonald's fried chicken, and their entire marketing spin centers on how LOUD the crunch can get when you bite into it. DECIBEL COUNT, I kid you not, a hitherto ignored criterion. And unimaginably, sales shot up. They didn't even change the recipe, it was the same ol' untasty FC from McDonald's, given a fresh perspective. And people bought it!
I say this not because I'm hungry, but because Flamenco lacks the traditional measures of perfect mids at TOTL level. Remember at this level, all the marbles are at stake. The mids do have a semblance of realism and naturalness, but up to a point. The instrument timbre is slightly brighter than natural, and notes are a little thinner than what I think would conjure an emotive response. That's my only beef with them. What Flamenco offers instead, is utmost clarity and resolution in the purest sense. The highest order. The image conjured is so transparent there is no veil at all between the listener and the elements of the music. The mids are positioned slightly forward, with a scintillating amount of air in between the instruments and vocals. Taylor Swift (or anyone else you fancy) sings right in front of you, so close you can almost touch her face. Almost, if not for her bodyguard named Greg and a restraining order. You are free to roam anywhere in the soundscape and zoom into a specific instrument or vocal. This amount of clarity and black space means the pacing, rhythm and timing (PRaT) is exceptionally good, and on point. The forward, energetic, snappy nature of the mids mean Flamenco is proficient for fast tracks, even a specialist, and certainly puts you in the mood to dance. While the perfect mids would ask for more note body and richness, doing so here would destroy the signature. They might not be so resonant emotionally, but do show you how to have unadulterated fun.
Treble

Surely, you have to be a bit afraid by now. Surely, with all this talk of clarity, transparency and resolution, would treble-sensitive people be quaking their boots at the ultimate treble assault their ears have (n)ever heard. But that would not be true. In Gladiator, Russell Crowe as Maximus fought his way up the ranks with mesmerising swordplay and fighting skills, until his next opponent was equally ferocious and undefeated. After finally claiming victory, instead of inflicting the cruel blow of death, Maximus spared his rival's life. He was christened "Maximus the Merciful" and beloved by the crowd. That is the essence of the Flamenco treble. No doubt the extension and resolution is among the best I've ever heard, but when the sibilance zone arrives, we emerge remarkably unscathed. It stays right within the boundaries of harshness, like the Road Runner ending his run and stopping just before falling over the edge. This is true even when playing the poorly-mastered records in my collection. It shows you detail, but dusts off the imperfections, and displays the charming side of it. Similar to bass switch off, with the treble switch off, I can basically throw anything at it and it sounds competent, even satisfactory.
And like the mids, the treble is an airy fairy, leaning towards a wee bit of brightness. We derive our enjoyment not from euphony or tonal accuracy, but from the sheer technical brilliance it attains. The swift, precise notes indicate that not one iota of detail is lost, and you hear all the wonders of treble texture from attack to release. There's quite an amount of playful sparkle in the treble too, continuing the energy and liveliness of the mids.
Treble switch on is where the wheat is separated from the chaff, or in non-farmer terms, where the great are selected from the good. This is where you can tell your recordings are top-notch stuff. Well-mastered recordings benefit from a boost of extra detail and air, for a truly ethereal experience of magnificent sounds swirling around your head. Lesser recordings sound a bit hot, and while they won't be shredded mercilessly, they will be shown the kiddie pool instead. Treble switch on has one caveat, in that the timbre is further brightened and veers even more distant from natural. For that reason I tend to keep the switch off, only occasionally indulging in some addictive treble air.
Soundstage and Imaging

So, you have the shiniest and sharpest tools in the shed, but how big is your toolbox? My answer would be, just enough. Flamenco will not dazzle you with wide-open spaciousness, its presentation is too focused and disciplined for that. Instead the soundstage presentation serves the signature as a whole. Like an eager puppy with a bucket on a day at the beach, ready to unearth some uh, earthly delights, there's tons of detail to be uncovered in your collection. So the stage size is average as far as TOTLs go, and the dimensions are somewhat equal in width, depth and height. As mentioned earlier it's like putting your head in a box, like that dude in the Party Rock Anthem video. As a result of the stage properties though, the imaging capabilities are off the charts. Even when limited by the stage width, there's ample height and depth for very effective layering and separation. Onions, like Shrek would say. You can focus on any particular instrument, aided by the stellar black space and tight notes, or sit back and marvel at the forwarded vocals. It's a pleasure either way. I'm not familiar with the word holographic and what it implies, but the imaging is pin-point accurate. It places you in the centre of the stage, listening to the performance come alive around you. Although the musicians onstage would be baffled as to why you're just standing there blubbering.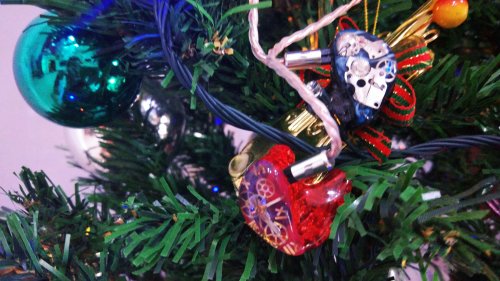 Comparisons

Advanced AcousticWerkes W900 (with Whiplash TWau cable)

Singapore is a tiny nation advancing the state of CIEMs forever, mainly because everyone spends so much time commuting they figured it's better to look their best with jewels bedecking their ears. The W900 was the previous darling in my collection, an endgame hybrid with killer detail that could do no wrong, until I compared it with Flamenco one fine day.
The first question that came to mind was, why did Flamenco make W900 seem like listening to music underwater? The brain adjustment going back to W900 is real. The mids and treble seem muted, and only the bass was worthy of mention. But after the adjustment period, it's clear that their tuning philosophies are completely different. AAW monitors showcase their awesome dynamic drivers and their adroitness in bass tuning. The BA drivers in the upper regions serve the DD so as not to sound incoherent. As such, W900's signature veers on the warmer, smoother side of neutral, as opposed to the all-out resolution and transparency assault that is Flamenco. Predictably, W900 wins all things bass, in extension, slam, impact, air moved, and roundness of note. Flamenco excels in speed, detail and clarity, but even with bass switch up, this is not the soul-satisfying bass I so crave. Mids are more even. W900 sounds more natural and organic, as notes are thicker, decay longer and better rounded-off in the end. It's more capable of emotion than Flamenco, especially in male vocals. But not to be outdone, Flamenco shows off its prowess in articulating detail and maximizing its use of air. Nothing gets lost in the mix for Flamenco, and it can handle any and all comers with great aplomb. Where W900 struggles and dabbles in muddiness in fast tracks, Flamenco treats it like a walk in the park. For treble, extension-wise I have to call it a draw. Both extract ridiculous amounts of detail, but W900 handles it with such evenness and smoothness people have called it boring. Flamenco handles treble crispily, with better timbre, and more discipline and sparkle to spare, it's easily the crowd-pleaser, with a bigger wow effect. W900's well-renowned soundstage shows off its finesse. It's much, much wider and more spacious than Flamenco, while giving up a bit in depth and height. Separation and imaging though, I'd say Flamenco edges ahead because of its superb handling of layers and air. But W900 follows very closely behind, aided by its ginormous stage size, but hampered by its thicker, smoothed-off notes.
I'm hard-pressed to declare a winner, they both have their standout traits, but do take this into consideration. When switching from W900 to Flamenco, it's almost like breathing clean air for the first time. The effect won't last long once your brain normalizes, but Flamenco easily makes any competition seem dull in comparison.
Rhapsodio Galaxy V2 (with Dark Knight cable)

Multi-BA resolution monster, please meet… dynamic resolution monster. Pleasure's all mine. Galaxy V2, the pride of Hong Kong, breathes studio monitor through and through, and if listening pleasure is a byproduct of that, so be it. Sammy's dynamic treasure pushes one driver to near-breaking point and revels in its uncoloured signature. It also happens to have the best bass in the universe. So I won't have to revisit the bass beating the Flamenco is about to receive, it's nearly identical to W900, except Galaxy has EVEN BETTER BASS than W900. More air more extension more authority… run Flamenco! Speed is all you got!
The real battle starts in the mids and treble, and can both be compared in tandem. Galaxy V2 is unapologetically resolute, and would sacrifice smoothness, naturalness, and euphony to achieve this end. Flamenco seems to follow the same philosophy, but the difference lies in the note structure. Galaxy is determined to showcase each individual note in the music, so much so that, when one note segues to the next, the decay or note edge can be grainy, or even a sharp freefall. Flamenco avoids that trap even though detail levels are essentially a draw here. The notes have harmony, and play nice together. In an effort to dumb down my text further, music sounds like music. The best analogy I can think of is talking in one word sentences as opposed to talking in coherent sentences. Both can't be faulted for their willingness to extract nuances in the music, but Flamenco does so with much more flair and an ear for what constitutes a clear yet harmonious, even soothing sound. In the treble, Flamenco's superb extension sounds more even and assured, compared to the 5KHz spike of the Rhapsodio. Extension and sparkle are equal, but again, Flamenco is more enjoyable compared to Galaxy's tendency to harshness in poor recordings. For soundstage, both have equal width, which is not saying much since both have smallish stage sizes to begin with. However, Flamenco is clearly deeper and taller, so you can guess how they'll compare for imaging. Galaxy's warm bass does put a damper on the imaging, while Flamenco's razor-sharp precision is intact throughout the signature. I do prefer Flamenco for overall enjoyment and musicality, but nothing is able to replace Galaxy V2's jawdropping bass.
64 Audio A12 (with M15 module and ALO Reference 8 cable)
The first time I declared endgame and wished to retire (what a joke that was) was when I heard A12, and painstakingly saved up to get it. I still get much pleasure from it, although its status as top dog has been called to question time and again. Its unique matching with DAPs with high output impedance is one, and if the source doesn't match all you are left with is dark, dark darkness personified in an IEM. A pity, really. When paired right, with the correct module and cable, A12 shines verily; but what an effort it takes, when everything in stock form in Flamenco is already endgame-worthy.
Bass is, uh well, you get the picture. You already know A12 has some of the best bass served in BA form. The subbass extension, rumble, and satisfying thump… remember the pole analogy? In all the comparisons here, W900, Galaxy V2 and A12, they are all capable of grabbing the pole and having their way with it. Bass isn't Flamenco's department to shine. A12 edges out the Flamenco in mids too, capable of delivering a very accurate timbre while not sacrificing much detail. Its slightly forwarded mids mimics Flamenco's too, but sounds more organic and lifelike.
Every dog has its day, and from upper mids onwards, it's Flamenco's. It absolutely trounces the A12, obliterating it in clarity, speed, timbre, resolution, extension, sparkle, fun factor… you name it. Flamenco's forte is the A12's worst nightmare. Very, very few IEMs can touch Flamenco in this department. In spatial characteristics, A12 is narrower and deeper than Flamenco, but both are equal in height. Flamenco again shines in imaging and separation. I previously lauded A12's ability in handling a warm signature with good imaging, but without the bass weight and gush of warm air in the mix, Flamenco just sounds so much cleaner and precise. It's not a contest per se, more like choosing what attributes you'd like in your dream IEM. Remember Flamenco gives up a lot in bass and mids to achieve this. Having said that, the clarity is addictive enough in Flamenco to make me choose it more often versus A12.
Final Words

Remember when Dr Dre started peddling Beats and his catchphrase was "experience music the way the artist intended" and you thought all artists were raging lunatic bassheads? The Flamenco at full steam, retrieves every nuance, facet and aspect of the music recorded, and properly so. It's so good at it, it might even retrieve details from the adjoining studio. The way the artist intended, and more.
In case I haven't driven home the point yet, the Flamenco is the clearest IEM I've ever heard. Clear as day. Clear as the first spark of light meeting the darkness at the break of dawn. The deluge, the barrage, the torrent of clarity is so great it straightened my life out, and told me what to do in concise steps. I am in love with every light Flamenco shines onto the music, giving it highlight, a day in the sun, whence previously I have heard nothing. Best still, the light is forgiving, not the cold, unbearable harshness of fluorescent white; rather the sun-tinged glow of amber, allowing music of all kinds to flourish, to not be afraid of revealing what they are. Flamenco delves into the very construct of song, its foundation and building blocks, telling us that every cog, sprocket, gear and wheel has its place. Their movement and interaction is vital so that the machine operates smoothly, or as we step out of metaphor, so that every element of song gives life to music. The switches magnify, enrich or dull the experience, and you are given the power to control it. All in all, Flamenco gave me everything I wanted with the criteria I sought, and that is clarity and control. As far as I know they are second to none in those qualities. I hope you might be moved to give them a listen as well.