Item information
Added by
Views

11,238
Reviews

9
Last update
Rating

4.39 star(s)

9 ratings
General Information
The new revised, all metal q-JAYS.
Latest reviews
Pros
:
Well built, value for money, balanced sound signature
Cons
:
Cable would be better if twisted, tip dependant
Disclaimer:
I received this Jays q-Jays as part of the Australian/New Zealand tour that DJScope arranged. This is my honest opinion of the Jays q-Jays, and I am in no way affiliated with or work for Jays.  
In addition, this review will not focus on technical aspects of the equipment. Rather I will focus on their representation of music to me. My enjoyment or boredom, bliss or disappointment with the equipment. Think of it as an emotional review.  
Introduction:
OK, so I told myself last year – "just get back to Head-Fi, find a suitable setup, and leave…" I'm still here, after realising that the community had matured so much since last decade, yep 2009! The ability to now take part in tours and auditions opened up a whole new world of experiences. Now I was able to test out some great equipment, without the commitment, it's like Friends with Benefits.  
So my first review was of a desktop Amp/DAC – the Aune X1S. This time round, I was given the opportunity to take some IEMs for a spin – introducing the Jays q-Jays 2.0 reference earphones.  
Official product page: https://www.jaysheadphones.com/q-jays  
Hardware:
WHAT'S IN THE BOX?
The packaging reminds me of when I get a new Apple product. Sleek and exciting!  
The contents of the box included:
q-Jays earphones
Earphone case
Cable
Tips
BUILD & DESIGN?
Any other review you read will echo my sentiment here – beautiful and solid. These things are so tiny yet as soon as you feel one in your palm you will feel its weight. The solid stainless steel body is sleek and inconspicuous. No boisterous branding or markings, just simple black units, black cable and black tips. The official product page can give you the full run-down on the build and design, but I for one am considering switching my iPhone to Space Grey just so they match!  
About Me:
As with any tour or review, these are my opinions and observations with the q-Jays and my hardware. For the purpose of this audition, I used the following equipment –
Source: iPod Classic/iPhone 6S using a mixture of Apple Lossless and MP3 files
Amplifier/DAC: HeadAmp Pico Portable Amp/DAC
Headphones: 1964Ears V3 (for comparison)  
My taste in music is quite peculiar and focuses heavily on heavy metal – in all forms. A majority of my listening was with bands such as Iron Maiden, Fallujah & Ne Obliviscaris. However, I still enjoy a variety of genres, so also included Jazz, Blues, Rock, and Classical.    
Sound:
The q-Jays for me feel like 2016's ER4. A beautifully balanced/analytical sound signature. This is heavily dependent on the tips however!  
Plastic/rubber tips: this was how I heard them first, and I nearly gave up. It was a gross, blown-out high sound with little to no bass/sub-bass.
Shure Olives: this is what saved the q-Jays for me. The proper seal tamed the crazy highs and brought out the bass/sub-bass. Not to mention how comfortable they are.
There is a reason the q-Jays really resonated with me, and a reason I really like them: they were not like my 1964 Ears V3 (64Audio now). The q-Jays are a different beast, offering my music in a different light. Giving focus to the subtle nuances of my music, rather than presenting it in a digestible way. Now don't get me wrong, this isn't a put-down of the V3's, I love my V3's, but they provide a different experience than the q-Jays do.  
To truly develop an understanding of these earphones I ran my favourite artists through them (iPod Classic -> HeadAmp Pico) –
Ne Obliviscaris [progressive black metal]: being such a complex band (clean vocals, harsh vocals, 2 guitars, bass, violin, and drums faster than 220bpm), my key concern was the ability for the q-Jays to keep up with the speed and attack of songs such as Blackholes and Pyrhhic, without diminishing the details of the band. As expected the low-end was not as full-on as my V3s, Dan's drums were nicely toned, and a key factor for me is how lush the crashes are; and oh how beautiful they were. Tim's violin was another beautiful sound to experience. The soundstage and instrument separation really set the q-Jays apart as an IEM. I've been used to IEMs making the music feel like it's in such a small room, but the q-Jays pushes everything out so well.
Iron Maiden [heavy metal]: listening to Maiden was a little less full-on than NeO. Classic British heavy metal – 3 guitarists, bass, drums and a 747 pilot who sings. I used The Number of the Beast to evaluate how the q-Jays performed, and again, very impressed. Being such a tight record, the q-Jays gave great instrument separation (as mentioned before), and put's the entire band on such a spatial stage that I find the V3's just can't.
As a last minute test I decided to test out the q-Jays straight out of my iPhone 6S. There's a discernible difference using this setup over the iPod/Pico setup, and that is the soundstage. Directly from the iPhone the soundstage feels much closer and tighter, not as much as the V3s, but still you can definitely feel the music a bit more cramped in. Nevertheless, still a treat to listen to, no discernible faults though – I was not hindered by any out of control highs or lows, everything felt balanced – as expected from a BA earphone.  
Favourite pairings:
iPod Classic -> HeadAmp Pico -> q-Jays   
Value & Conclusion:
I was blown away by the q-Jays with extended listening. They are superbly built, sound fantastic and amazingly comfortable for long sessions. These are a must for my collection, as mentioned before, they won't replace my 1964 Ears, instead they will provide me a different avenue to enjoy my music, but also allow some genres to shine (classical etc). The soundstage is what really sets these apart, wide and spatial, giving you a true sense of stage. I really can't wait to get my hands on a pair, without getting too hasty, but these might be my new favourite at this price-point!
Pros
:
Build Qualit, Design, Accesories and Package
Cons
:
Can get bright with loud volume. Price is a bit high for dual driver.
Some might not know this, but
JAYS of Sweden
is actually one of the earliest audiophile IEM manufacturer around, joining the game well before the whole IEM bloom of recent years. Though their first model was released in 2006, it was really the original q-JAYS in 2007 that put them on the map, right alongside big names like Ultimate Ears (with Jerry Harvey still at the helm and Triple.Fi 10 Pro being their cream of the crop), Westone (with their best offering, the UM2) and Etymotic (always the ER4 of course). But with the 2009 financial crisis and recession hitting Europe hard, JAYS switched gear and focused their attention to mid and lower-end offering while the q-JAYS was ultimately discontinued. It was not until early 2015 that the second generation of q-JAYS was finally announced and JAYS, as it seems, is finally ready to come back to the higher end market.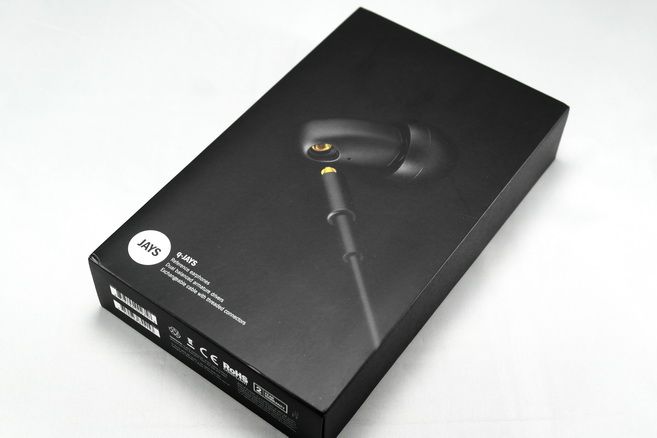 Spec
Driver: Custom Dual Balanced Armature
Sensitivity: 103dB @ 1kHz
Frequency Response: 5~20000Hz (Full Range) / 8~16000Hz (+/-5dB)
Impedance: 50 ohm @ 1kHz
Isolation: -40dB @ 2kHz
Housing: Stainless Steel with PVD Matte Finishing
Cable: 120cm User Replaceable Kevlar Cable with SSMCX Connector and Gold Plated 3.5mm Plug.  
Packaging, Accessories and Build Quality
As always, being simple yet elegant is how JAYS like to present their products – no difference with the new q-JAYS on this aspect as well. I guess this is what the Nordic's charm is all about – treating simplicity as a beauty of its own while doesn't compromise in styling or functionality. Now that's class.  
Accessories wise, you'll get all that are needed – a round hard case that holds the earpieces can also be used for storage once the inner foam is taken out. 5 pairs of silicone single flange eartips of various size and a pair of Comply foam tip. Last but not least - the removable cable. A few things to note: first, the marking of left and right channel on the cable isn't easy to spot, so don't put them in the wrong order. The earpiece itself doesn't have any marking on them, but the curvy shape itself serves as an indicator on which is which. Of course, you can put them on the wrong orientation if you like it that way. It is up to you. Secondly, there are tiny o-ring on both the cable connector and the removable filter – you don't want to lose those when replacing the cable or cleaning up the filter as they will not be easy to find (well, technically not hard to find either, but you'll need to order a few hundreds of them at a time from some Chinese suppler specialize in o-ring even if they are dirt cheap).  
Build quality is excellent, perhaps in many ways some of the best I have seen. On the old q-JAYS, there are a couple of known problems, namely (1) the cable harden over time and eventually will develop a fault right where it goes into the earpiece and (2) earwax clogging the replaceable stick-on fabric filter, which you will need to replace once in a while. The new q-JAYS seems to tackle these problem heads on with the new replaceable cable and removable (*plus clean- and reusable) laser cut metal filter. I am particularly glad to see JAYS didn't cut corner on just using a (usually dreadful and often fragile) MMCX connector, but instead adapted and reengineered the SSMCX connector with a thread and screw mechanism. That gives the connector the mechanical strength it needs for use as a headphone cable and won't likely to suffer the same kind of disconnecting / pin misalignment issue that plagues all MMCX connector. The metal filter is also excellent example of JAYS engineering capability where they choose to CNC and laser cut it out instead of going with the more conventional manufacturing process. Last but not least is the rather unassuming housing that is formed by stainless steel injection molding and followed by a matte finish using a special metal vapor deposit process. All and all, the attention to detail is unparalleled to all other IEM I have seen.  
The removable laser cut filter and the internal acoustic filter.  
Sound Quality
Sound signature wise, the new q-JAYS is somewhere between a neutral and a warm+sweet sound, with a slightly rich tone. Bass has good quality and reaches down deep to the 20Hz, but it is qualitatively just a bit more of being neutral. Won't be enough for any basshead, but shouldn't feel lacking for everyone else. Mid-range has decent texture with a semi-sweet vocal that isn't too near or too far, staying mainly in line with the bass but does turn slight bright near upper vocal / lower treble and can get *almost* sibilant if you listen to it on high volume. Treble too extends quite well upward with good clarity and spark, but not quite the level of being analytical sounding. Soundstage is pretty good, above average but not among the best. Overall, the new q-JAYS can be said to have a well-rounded sound. Besides the fact that it can get a bit bright on loud volume (though totally fine in low volume), it has a fairly spotless sound with little weakness to speak of.  
If the brightness mentioned s something that worries you, here is a neat trick – you can cut just a tiny bit of foam (say, from earbuds' foam pad) and place it inside the laser cut metal filter. It will nicely tame down the brightness and give just a bit more warmth to the presentation. While you will lose just a tiny bit of soundstage, you will also gain a bit more texture and intimacy. Given the little mod is completely reversible, it is very well worth trying. Just be sure the foam you cut should be almost equal size for both side and you can keep adjusting their size until you get the best balance for your own taste.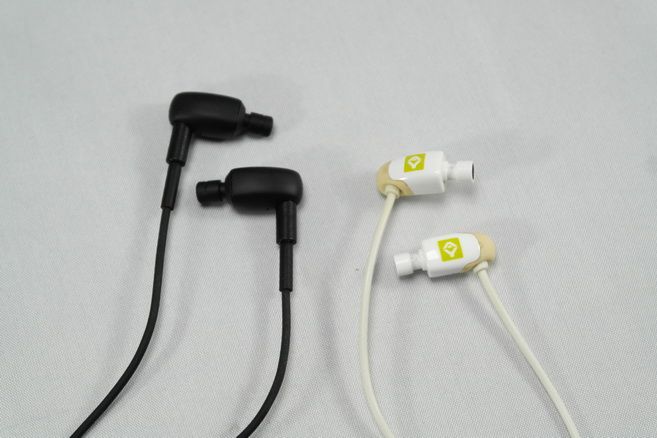 q-JAYS: New vs. Old  
Last but not least, and perhaps the question on every original q-JAYS users' mind – is the new and old q-JAYS sound the same? Well, they are similar, but not identical. The overall quality and quality of bass and upper treble is pretty much the same, but the old q-JAYS has a more recessed vocal and lower treble range that gives it a mild V-shaped presentation. In comparison, the new q-JAYS has a vocal and lower treble range that is more in line with bass and upper treble and thus it has somewhat flatter frequency range in listening. That being say, they do still share the same rich and warmish tone in their presentation. All and all, it is more of a gentle improvement rather than any radical change.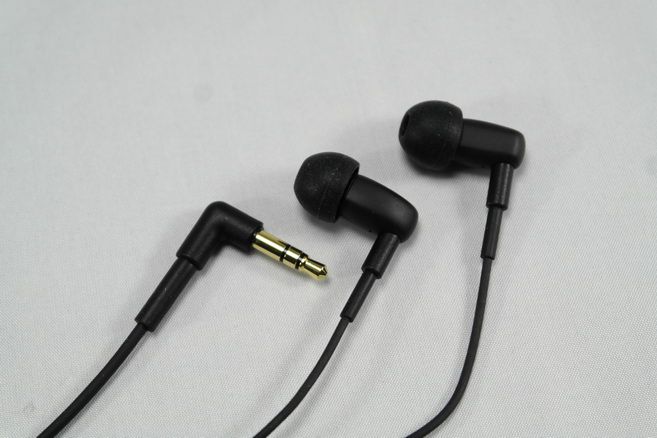 Sum-up
We have seen triple (if not more) drivers IEM offered on the same price range and we have also seen sub-$100 hybrid IEM from China these days – so does the new q-JAYS really stands a chance? If anything, I'll say JAYS have managed to make the dual driver BA sexy again, and that's no small feat on its own. Ignoring the driver-number game or the price war from China, I think many will agree that the new q-JAYS is perhaps one of the most refined and well-engineered IEM in a total package that $400 can buy. In other words, while q-JAYS may not be standing as one of the best IEM of its time like the original q-JAYS once did, it is still a relevant IEM of the current market. Kudos to JAYS, It is the proof that form and function can indeed be married in an uncompromised union.  
Basic measurement can be found
here
.  
A thanks to JAYS for the sample.
Pros
:
Excellent build quality, aesthetics and packaging. Comfortable fit! That threaded SSMCX!
Cons
:
Treble emphasis, Needs more bass to balance/match treble.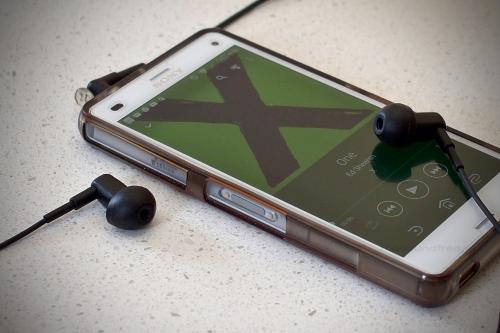 JAYS is a Swedish earphone manufacturer known for quality craftsmanship and sleek designs. The q-JAYS was first introduced in 2007, marketed as the smallest dual balanced armature in-ear monitors. Eight years later, the 2nd generation appears with a whole lot of improvements. Let's find out what the new q-JAYS is all about.
According to JAYS' official website, the q-JAYS is their finest and most precise achievement to date:
"Made with the intention of crafting the world's finest earphones, q-JAYS is built to deliver the most authentic and detailed sound experience possible. Its perfect timbre and high-resolution details were made possible by integrating advanced audio engineering with various state-of-the-art development techniques such as Metal Injection Molding, CNC and laser cutting."
RETAIL PRICE:            US$ 400
DRIVER SPEC:            Dual Balanced Armature Driver
IMPEDANCE:               50 Ohm @ 1kHz
SENSITIVITY:              103 dB @ 1kHz
FREQ RESPONSE:     8Hz - 16KHz
TERMINATIONS:         Custom threaded SSMCX, 3.5 mm gold plated L-plug
INCLUDED CABLE:    1.2 M Exchangeable Kevlar cable
WHERE TO FIND:       
https://www.jays.se/q-jays
Disclaimer: This review unit was provided as a loaner by djScope.
Rating:
First and foremost, I'd like to highlight JAYS' impeccable attention to detail. From the packaging all the way to the individual contents, "premium" and "class" are consistently emphasised. Think Apple-like presentation except, it's in all-black fashion.
1 pair foam tips
5 pairs silicon tips (S,M,L)
Carrying Case
Cable
User Guide
SETUP:
iPod Touch 5th Gen > OPPO HA-2
16/44 FLAC and ALAC
Sony Hybrid tips were used
TEST TRACKS:
Dr. Chesky's Ultimate Headphone Demonstration Disc
Daft Punk - Giorgio by Moroder
Pantera - Domination
Michel Jonasz - Le Temps Passe
Anna Maria Jopek - Bukowina
Dire Straits - Sultans of Swing
Phil Collins - Easy Lover
Dream Theater - Lifting Shadows Off A Dream
Avicii - Heart Upon My Sleeve
Just like its predecessor, the 2nd generation q-JAYS are tiny. Certainly one of the smallest in-ear monitors I've ever tried, second only to Aurisonics' Rockets. Although small in size, these IEMs are sturdy - built from solid stainless steel coated with a scratch-resistant, anti-fingerprint, matt charcoal black finish. The physical properties of the enclosures ensure better sonic performance from the dual balanced armature drivers. The shape of the IEMs are perfect for deep insertion into the ear canal. In addition to that, secure fit and comfort are easily achieved - thanks to q-JAYS' small size. One thing worth mentioning is the lack of left-right markings on the IEMs. The user has to be familiar with the shape and understand the proper way of putting them on. Fortunately, everything is properly explained and illustrated in the included user guide.
The cables employ custom threaded SSMCX connectors and seem to function brilliantly. There is a tiny white marking on one of the connectors to indicate that it's for the right ear piece. I don't see any potential wear and tear issue as long as these connectors are handled properly. My only reservation is the fact that these connectors are unique to JAYS and as far as I know, there aren't any other manufacturer who can supply these cables. JAYS indicated that these are kevlar cables, but they are on the thin side in terms of gauge. I'm not sure if these cables can last the constant untangling and pulling although, I didn't encounter any problem in the few weeks that I had these. Cable noise is quite bothersome but can be minimised by using a shirt clip. It would've been nice if they included one in the packaging.
There's an included hard case which is a good addition if the need to travel with the q-JAYS arises. It will do the job of protecting the IEMs from harsh environments just fine; except when going underwater.
The overall sound signature of the q-JAYS is analytical-reference. Using a Sine Sweep Test, I can't hear any abrupt deviation from a flat frequency response. This should be a good indication that these IEMs are indeed tuned to be reference class. Oddly enough, listening to music presented a different result to my ears. The q-JAYS' sound signature is highly dependent on listening volume. At a low volume level, these just sound great as advertised - reference with an inclination toward analytical signature due to the emphasis in the lower treble. Listening at my usual average volume, these IEMs tend to sound brighter, thinner and sibilant. The higher the volume, the worse it gets... to the point that it's intolerable. I'm not sure why it's doing this, but it could be the bass lacking the energy to balance/match the treble emphasis. Soundstage is average in width and varies depending on the source or the track being played. Imaging is good enough to avoid congestion in the overall presentation.
Bass is articulate and clean, with a slight delay in decay times. There's a mild added warmth from the mid bass but sub bass seems to lack depth and air which is usually expected from balanced armature drivers. Michel Jonasz'
Le Temps Passe
 is a test track I use to determine sub bass extension and timbre. Bass is slightly on the thinner side due to the lack of depth, so don't expect a visceral, fun-sounding bass. The q-JAYS is able to keep up with complex bass lines with good articulation as it played along Daft Punk's
Giorgio by Moroder
. Really not bad for a balanced armature driver. The overall bass response could've been more dynamic and natural. Inear's Stage Diver 2 is a tad better on this front - bass is tighter, faster, fuller and extends further.  
The emphasis in the lower treble can be an "ace" or a "one" for the q-JAYS. At low listening volume, the overall balance in sound signature is kept. Treble has great energy, promoting clarity and detail comparable to the Noble PR in pure mode. As volume increases, this advantage becomes nullified. A cymbal's timbre sounds a lot thinner than normal. There's more sizzle rather than the organic bell sound. Using the track from Phil Collins - 
Easy Lover
, the intro is a succession of cymbal crashes and the q-JAYS didn't sound quite as natural as the Stage Diver 2. I highly recommend the use of foam tips to attenuate the treble closer to what's ideal. Otherwise, sibilance is a constant issue with aggressive tracks like Pantera's
Domination
from the Cowboys from Hell album.  
Midrange is my favourite part in the q-JAYS frequency response. Listening to Anna Maria Jopek's
Bukowina
 reveals the competence of these IEMs especially in delivering vocals. The projected depth renders a euphoric and intimate experience especially when string instruments are involved. Tonality is perfect, it doesn't matter what instrument is playing as long as the tone resides in the midrange. Avicii's 
Heart Upon My Sleeve
 is an instrumental I use to test tonality, imaging, and depth between the various instruments. The q-JAYS passed with flying colours on this track. However, upon increasing the volume level, the exceptional clarity and detail in the upper midrange can be quite fatiguing.  
The q-JAYS is not a very sensitive IEM, so it responds quite well with various amps. The iPod touch 5th Gen can drive these IEMs with no problem but I still prefer using the OPPO HA-2 DAC/AMP in the setup. The q-JAYS' treble response is more controlled and refined with the OPPO HA-2. Unfortunately, the pairing is not as silent as I'd prefer. There's still an audible hiss despite the low sensitivity, quite typical for most balanced armature IEMS.
So how is the q-JAYS as a "Reference" monitor? In my experience, it's a great pair of reference IEMs when listening at a low volume level. However, I don't think the q-JAYS sound their best when used outdoors or in noisy environments. In these environments, we tend to listen at higher volume levels and this is where the q-JAYS deviate from a well balanced tuning. These IEMS have the tendency to sound bright and harsh when volume is pushed. Choosing the right kind of music can also make a difference in the user experience. I highly recommend ballads, acoustics, vocal-centric genres and alike to fully enjoy what the q-JAYS can offer. Build quality and aesthetics are worth mentioning when describing these IEMs. They truly are the Swedish company's finest achievement so far. I'm looking forward to what JAYS can come up with in their next line. I'm confident that they'll deliver another good, if not better headphones in the years to come.
Special thanks to
@DJScope
for facilitating this review.