Ikko Opal OH2: An overlooked gem




Intro
I'm back after being quite busy with university. I had the opportunity to listen to the Ikko Opal OH2, a pair of IEMs that have been on the market for a couple of years. Let's see how this $80 set from Ikko Audio performs.
If you wish to read this review in Spanish, click here

Check out previous reviews here (or in spanish here)
Disclaimers:
I would like to thank Ikko Audio for providing me with this set for an honest review. You can find the OH2 here: https://www.ikkoaudio.com/products/opal-oh2-iems
Analysis over 6 days - Sessions of approximately 2 to 4 hours
All music is lossless (Qobuz > 16bit - 44.1kHz).
Gear Used: IFI Zen Air Can (AMP) + Fiio E10K (DAC) / TempoTec Sonata HD PRO (dongle)
Unboxing, Build & Comfort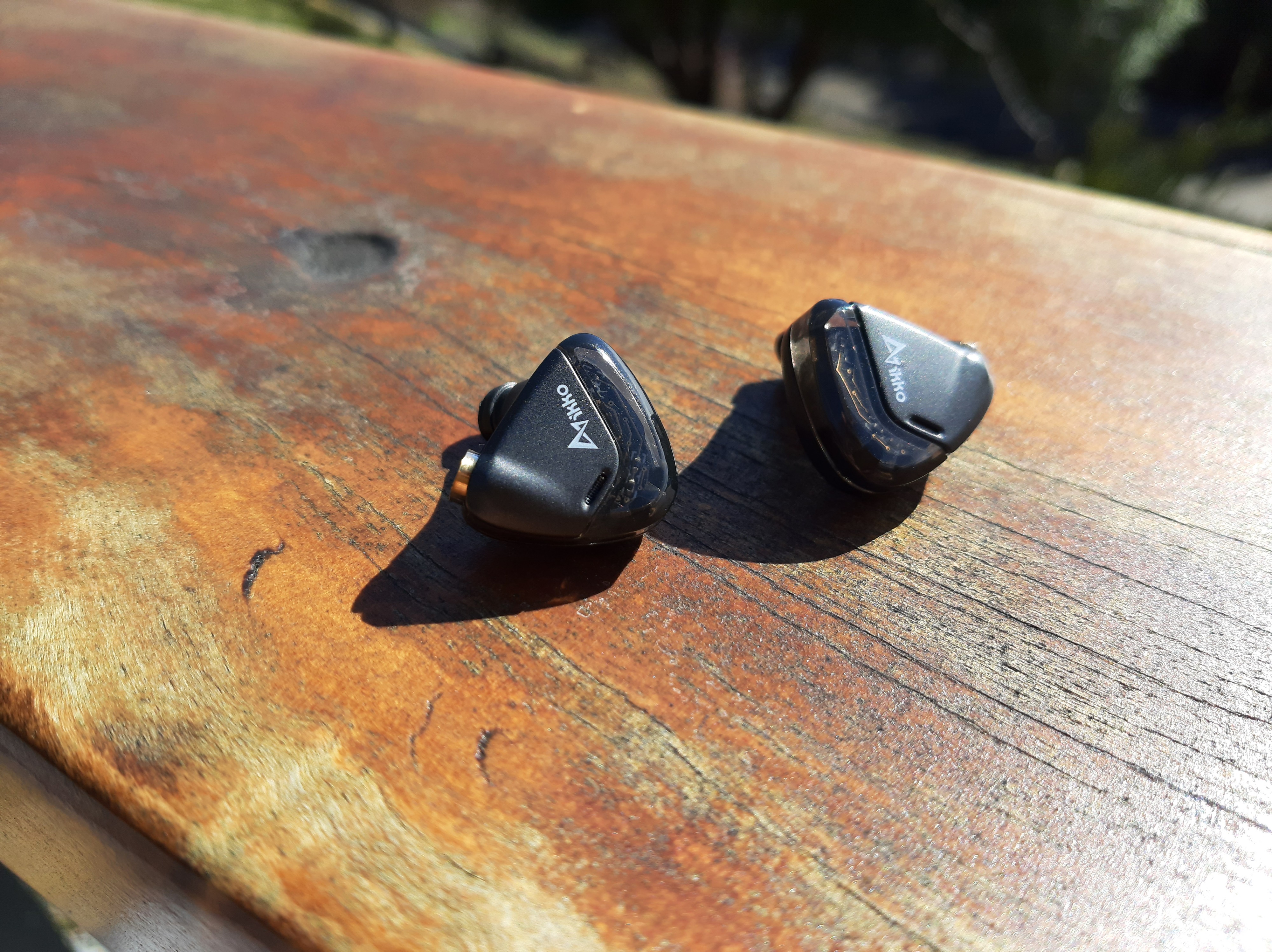 Opal OH2
: Its housing is made of a combination of metal and transparent polycarbonate, allowing you to see the PCB inside, which gives it a "futuristic" touch, along with the 8mm driver featuring a nano carbon diaphragm. Its shape is quite peculiar, almost triangular, and it features oval-shaped nozzles, which are not common. Near the top of the triangle, you'll find MMCX type connectors.
Cable
: When in use, the cable serves its purpose. However, it is one of the cables that tangles easily when you try to store the IEMs, and it needs to be left stretched for a while to lose its coiled shape. Additionally, it's worth noting that the MMCX connectors easily rotate around the IEMs' connection. This didn't cause them to disconnect from the cable, but I did have to readjust the IEMs every time I used them.
Eartips
: It comes with 6 pairs of silicone tips and 3 pairs of foam tips. From my personal experience, I cannot recommend the silicone ones as they provide no seal when used. On the other hand, both the included foam tips and the Saturn tips provided by Ikko Audio offer a good seal, but they do not block external noise to a significant extent.
Pouch
: The pouch is beautifully made of faux leather.
Comfort
: Ikko has succeeded in making the Opal extremely comfortable IEMs thanks to their ergonomic design. They protrude very little, and I even forgot I had them on when I went skiing. The only minor drawback is that the isolation leaves something to be desired.
Sound Description
As this IEM is not a recent release and considering there are various opinions about its sound, I'll try to be brief about how these sound and quickly jump to a couple of comparisons.
Albums:
"Schubert: Symphonies Nos. 8 "Unfinished" & 9 "The Great"" - Gewandhausorchester Leipzig
"United Alive in Madrid (Live)" - Helloween
"Sentio" – Martin Garrix
"Back To Black" – Amy Winehouse
"Romanza (20th Anniversary Edition / Deluxe)" – Andrea Bocelli
"<|º_º|>" - Caravan Palace
"Powerslave" – Iron Maiden
"25" - Adele
"Los Abuelos De La Nada 1" – Los Abuelos De La Nada
Sound profile - Credits:
https://fahryst.squig.link
Bass
Having listened to many IEMs that follow the Harman curve target, the OH2 pleasantly surprised me by deviating a bit from this paradigm and leaning more towards neutrality, with a slight emphasis on the midbass over the sub-bass. This doesn't mean that the subbass is weak, but it's far from having the best rumble I've heard from a dynamic driver, and it doesn't extend too deeply into the lower regions.
On the other hand, the midbass is punchy and stands out in EDM songs. It's quite suitable for electronic genres and makes kick drums and bass guitar more prominent for those listening to rock or heavy metal.
The quality of both lower spectrums is acceptable for the price, although the driver may fall behind in situations where the bass is executed consecutively.
Mids
The mids are the highlight of the show thanks to the OH2. Both male and female vocals sound silky and without any hint of aggression or artificial metallic tone. Male singers have a slightly weightier presence and stand out a tad more than female voices when singing duets.
The sense of smoothness also extends to certain instruments. Winds like trumpets and clarinets are very pleasant to listen to because the OH2 manages to reproduce them harmoniously, smoothing out their rough edges at the cost of losing some details. However, pianos and electric guitars retain their details intact, with a better-defined texture.
From what I heard in orchestral music, violins have slightly less tactile feel compared to electric guitars, not being as detailed. Nevertheless, I found that in Schubert's works, the coherence among the ensemble of instruments (winds, strings, percussion, etc.) was exceptional and very enjoyable, despite these not being IEMs focused on music analysis.
Treble
The OH2 has high-frequency registers that aim to provide a relatively relaxed listening experience. This can sometimes push cymbals and high-frequency elements into the background and may not be the optimal tuning for people who like to extract every detail from their music, as the microdynamics are not particularly impressive. However, it performs quite well for sessions where you're not looking to scrutinize the sound in-depth. Obviously, having mentioned this, you won't find a great extension in the treble, as the tuning primarily focuses on highlighting the mids.
Soundstage and Imaging
The OH2 favors a deep but relatively narrow three-dimensional soundstage. Surprisingly, this didn't significantly congest the instruments, and they could be heard distinctly during my analysis.
vs Moondrop Aria & Whizzer Kylin HE10
Scores
(TL;DR for those who prefer a more concise format)
Best to worst (left to right)
More ">" indicates a greater difference
"=" is used to indicate that the left and right sets are similar in a certain aspect
">=" indicates that two IEMs could be similar depending on the song
. Ergonomics: OH2 >> HE10 > Aria
. Driveability: OH2 > Aria > HE10 (the 3 of them are easy to drive)
. Subbass: HE10 > Aria >> OH2
. Bass: OH2 > Aria > HE10
. Mids (Male Vocals): OH2 >= Aria = HE10
. Mids (Female Vocals): HE10 >> OH2 >= Aria
. Mids (Instruments): HE10 = OH2 > Aria
. Treble: Aria >> HE10 >> OH2
. Imaging: Aria >= OH2 > HE10
. Soundstage: Aria >> HE10 >= OH2
As I mentioned in my review of the HE10, the latter and the Aria are not that different, and I found them to be a good point of comparison when evaluating the OH2, even though Ikko's tuning clearly has a different goal. These three sets are all in the $80 USD range.
Credits:
https://fahryst.squig.link
In summary, the OH2 focuses much more on highlighting the entire spectrum of mid frequencies (despite a very slight bleed from the midbass). The OH2 presents this frequency range as the most prominent but also harmonious and velvety at the same time. None of the three models excel in detail retrieval in this range, but their performance is adequate for non-analytical listening.
The mid-bass is also a strong point shared with the Aria, with the OH2 having a bit more quantity but similar quality. However, the subbass lags behind considerably compared to the Moondrop and Whizzer models.
The treble on the OH2 is the most relaxed of the three models, so lovers of high-frequency registers should lean more towards the Aria to meet those needs. Having said that, there are also many users who prefer this type of presentation with limited treble extension and a calmer reproduction.
In terms of soundstage, the Aria outperforms the other two, providing the widest and deepest stage, but the OH2 comes very close in terms of imaging and instrument separation.
Conclusion
My time evaluating the Ikko Opal OH2 was extremely enjoyable, and I would recommend them to users looking for a non-fatiguing signature for their everyday music or gaming needs. What prevents me from giving them a higher rating is that, like the Moondrop Aria, their price has not dropped despite being released almost 2 years ago. Technological advancements in the world of audio have reached a point where cheaper IEMs ($50 USD) are on par with these "older" models.