IBASSO DX80 (short) Review:
SOUND: 8/10
CONSTRUCTION: 8.5/10
INTERFACE: 7.5/10
VALUE: 8/10
I love Ibasso, really respect there products, especially the DX90 wich I still use everyday after 3 years and have lot of pleasure to listen to, i'm still amaze by the clear, neutral and analytical sound it produce a lot!
The DX80 in another hand is a much bigger DAP without changeable battery possibility, but as seen nowadays, all DAP take this path so I finally get use to it.
It use the same Cirrus Logic CS4398 DAC than the Xduoo X3 wich is less expansive, smaller and have 2 SD slots too and a very solid metal body.
Sound of DX80 is similar but more powerfull and energic, as well as warmer than X3. About this, the DX80 have the advantage of muscle, it can drive lot of headphones and high impendance earphones easily, wich is very very usefull don't get me wrong.

CONSTRUCTION & ACCESSORIES: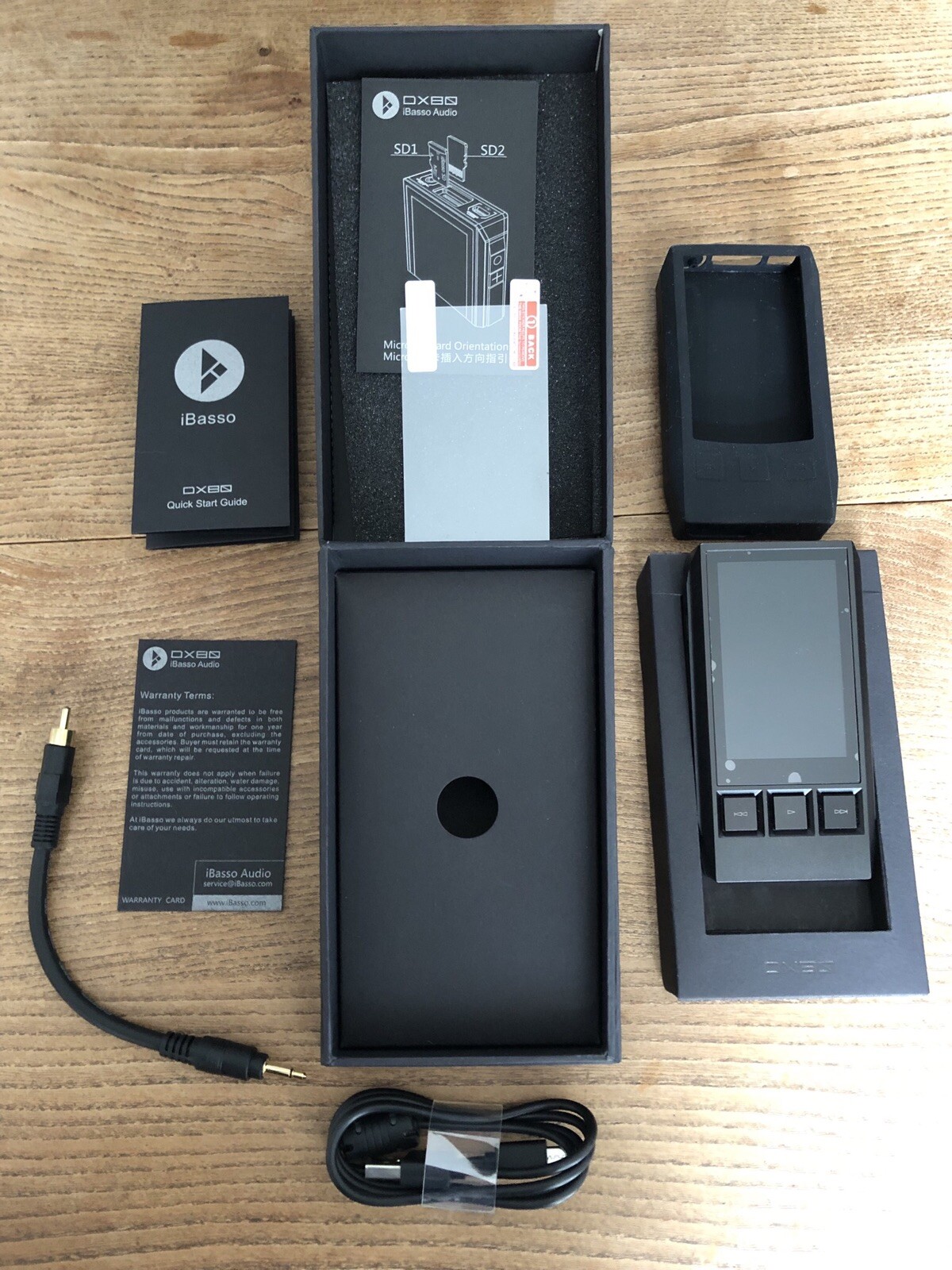 Unboxing is quite pleasant and there were lot of attention giving to it. The box is really nice and its always appreciate to have a protective case, even if basic. Coaxial cable too is always appreciate.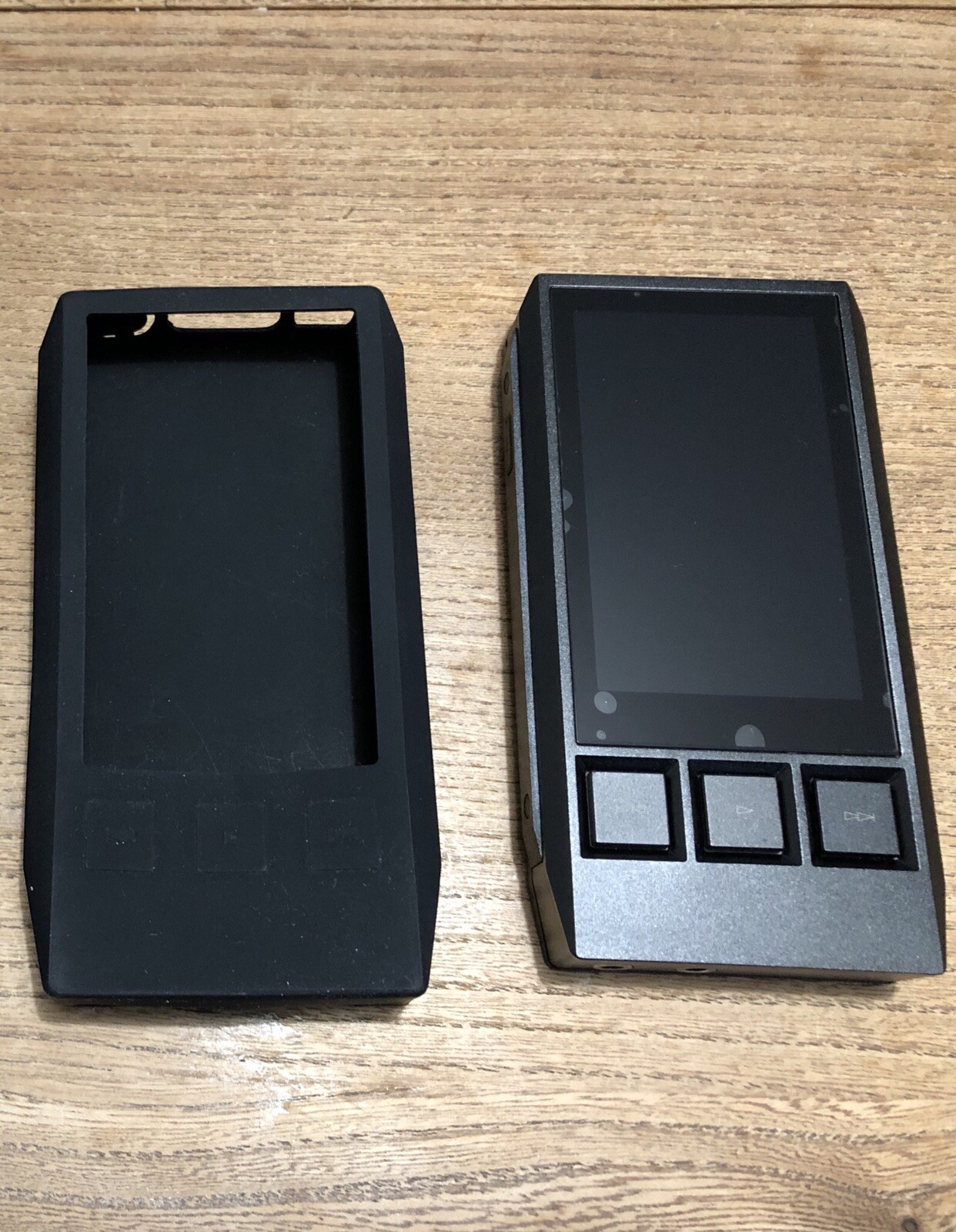 Construction is very sturdy, built ad look lime a tank. Its all make of metal and its big and heavy, unfortubately the front volume buttons interface can sometime be push by accident because it do not have Hold option side buttons.
Battery life isn't extremely long too, about average, and must of all, battery CAN'T be change like the DX50 and DX90 wich was a releive in the longevity perspective. I really don't like disposable products, I like them when they have a long life potential. This direction that the DX80 follow is perhaps shamefull, but as said, all DAP and even phone do not have changeable battery nowadays.
SOUND:
The DX80 DO sound good, I will not lie about this, it have an easy listening feeling to it, quite bassy and warmish sound with good mids presence but an average separation.
Soundstage isn't very deep too but have great wideness, it's more the lack of air between instruments, details are there but not fowarded, as said, easy listening wich can be more enjoyable with analytical earphones or headphones.
The dynamic is very good and fast, exciting too, I really like to listen to 64ohm at high gain earbuds with this player, and as said, it really is good for vocals but I don't find this player to have lot of texture and details.
COMPARAISON:
DX90 is another beast compared to it, sounding more elegant and mature without selling his musicality off. DX80 will please to a wider crownd perhaps, but if you like classical music and instrumental or crave for details you will prefer the DX90.
The low go deeper than the DX90, and mids are more foward too, less high and overall details, soundstage is less fluid too. DX80 could sound less dry for some type of music, especially pop and electro or beat driven music, in this type of music it can give real pleasure to the ears. As it body, it have a ''muscular'' type of sound presentation.
CONCLUSION:
Ibasoo DX80 isn't bad at all and can keep with competition today, especially for amping power and sound quality, it have great warm musicality with wide sound and good but smooth treble. Being an hardcore inveterate fan of excellent but now discoutinued Ibasso DX90, I rarely as been as subjective about a review than this one, so its to be take with grain of salt. But thinking about it, its the perfect in between DAP of DX50 more bassy and warm sound and DX90 more precise and audiophile targeted DAP. Ibasso is one of the nices and more promising chinese audio company and they aren't finish to surprise us. Can't wait to see what they plan for the futur.