Item information
Added by
Views

70,377
Comments

1
Reviews

13
Last update
Rating

4.58 star(s)

13 ratings
iBasso Audio DX200 Reference DAP
General Information
64GB + 256GB µSDXC DSD512 & 32Bit/384kHz Android DAP & USB DAC
Latest reviews
Pros
:
A DAP that's stood through the test of tIme. It is as current now as when it was released 2 years ago - unlike other DAPs that have come and gone. It has as strong user-base community support and simply one of the (if not the) best customer support from its maker, iBasso. Sonically, a superb neutral sounding DAP shows great return on value.
Cons
:
User interface could do a little more refining
Introduction
Personal audio enthusiasts of the past 12 years would be all too familiar with the iBasso brand. They started making amps, then to DAPs in the better part of the past 7 years, most notably the DX100. Whilst iBasso made some more mid-tier DAPs such as the DX50, DX80, & DX90, it wasn't only until 2017 that iBasso finally had a new flagship, the DX200.
Paul from iBasso sent me a review DX200 in Feb 2017 however until now I've not written up a review for it; instead I've contributed where I can in tiny little snippets and little posts here and there in the iDX200 and other threads.
Roll forward over 2 years later, I'm finally writing a review. Why now? What has given me confidence in this DAP is that it has stood through the test of time, especially in this current dynamic climate where audio enthusiasts are changing their players faster than their warranties expiring.
How has the DX200 been able to maintain the fuelling the steam train? At least to my opinion, it is due superb design - and I don't mean aesthetics nor user functionality on the surface. By this I mean it was a properly thought out product from conceptual design to production and support. Not only are the modular amps usable across their suite of DAPs (DX150, and upcoming DX220) but the DX200 design caters its lifecycle to remain current and adaptable - such as supporting DSD512 which is becoming more prevalent now than when the DAP was first released 2 years back. Furthermore the design is open enough to cater for the DIYers to tweak not only just the firmware but the hardware components too.
Contributive members such as @Lurker0 and @Whitgir keep the product alive with the support of iBasso. Even the member base has kept the DX200 alive and current for over 2 years.
The DX200, however, didn't come up as an immediate winner though when it was released back in 2017. It's firmware instability in the early days definitely did not help its reputation much especially when its larger commercial competitors had DAPs with smooth interfaces, and did not suffer from ghost touches. However true iBasso fans stuck to their guns and provided their continual support over the years that the other competitor models came and left whilst the DX200 stood strong. iBasso Support greatly deserves the recognition to have open interaction with their fan base and often bending their backs to help their customers - all this for a $1000 product, that was competing in a market where competitors were easily charging $3000 - $4000.
I believe this is where iBasso has shone as a company as who cares about their customers.
Specs
The DX200 uses a dual ES9028PRO DAC and boasts a 8 core 64 bit processor with 2GB LPDDR3 RAM. Whilst when it was originally released it was based off Android 6.x, the current supported firmware is Android 8.1.
The base amp module is the general purpose AMP1, however over the past few years iBasso has also released the AMP2, AMP3, AMP4, AMP4S, AMP6, and more recently the AMP7 and AMP8. Each with their own speciality in various single ended 3.5mm outputs, up to the recently adopted 4.4mm balanced. Also more recently, a prototype AMP9 with Korg's NuTube was exhibited in the e-earphone PortaFes Winter Dec '18 Show.
The DX200 also supports 5G WiFi & Bluetooth 4.0. With Android 8.1, the DX200 supports SBC, AptX, and LDAC.
The DX200 battery lasts for a respectable 7-8 hrs depending on the amp module used and usage.
Ergonomics
The DX200 holds nicely in the hand and does not have an obnoxious heft as some of the other TotL DAPs are these days. Granted the DX200 gold is pretty heavy but that's a limited edition, rather than mainstream model. The volume dial has a bumper which prevents accidental volume change and the buttons are mostly recessed protruding only ever so slightly. I've not had any accidental button presses on them either.
Inputs and Outputs
The DX200 has Coax out at the top, and supports USB-C for charging and transport. I don't recall any other mainstream DAPs that used USB-C when the DX200 was released in 2017.
The headphone/line out depends on the amp module of user's choice. Some have headphone out only, whilst others have both headphone and variable line out.
Firmware, User Interface & Operation
As mentioned above, originally when the DX200 was released, there was much room for the firmware to improve, and improve it did. iBasso quickly fixed the ghost touches a few years back, and the current Oreo firmware has been very stable. Whilst the UI is still a little laggy compared to the likes of AK or Sony, however is a lot smoother than it used to be from its original firmware when it was released. @Lurker0 further helped to improve the operability and extend functionality which is own patching.
The DX200 firmware allows a dual mode of listening either in Android mode with the Mango player, or in an Android cut-down "Mango native" mode.
I tend to use the physical buttons for track control more than the touch screen as I find that to be a little more responsive.
The battery life of the DX200 depends on which Amp module use but on average for a healthy battery, it should last ~7 hrs.
Sonics
Over the years, the DX200 has had different firmwares, each seem to have tweaked the sound a little bit in one way or another. Further the device has had a wide range of amps, each having their own tuning. However as an overall (and after 2 years of listening to it), I feel the DX200 has a very neutral presentation. The player has proven its ability for detail retrieval comparable to the likes of the Sony NW-WM1Z and AK players. Naturally each of those players would vary in how it decides to present the details it has retrieved. The little nuances and subtleties picked up in track recordings are presented ever so smoothly even compared to its expensive competitors. Sonically, there is nothing that even hints mediocrity in its music presentation.
Customers who decide to pick other alternative DAPs would do so more for other reasons such as personal sonic preference, or for a smoother user experience, but it would not be for DX200's sonic inferiority.
AMP1
This amp seems to be the base standard of the DX200. In terms of functionality it supports a 3.5mm single ended headphones, and 3.5mm single ended line out, and a 2.5mm TRRS balanced headphone. The amp to my ears have a somewhat flat signature but also a little rounded on both low and high ends. Sonically it wouldn't be my personal preference as other iBasso amps seem to have a fuller signature, however I do keep the AMP1 handy for its line out functionally for testing external 3rd party amps.
AMP2
This amp is now discontinued and a more dedicated SE-only with 1x 3.5mm TRS for headphone and 1x 3.5mm TRS for line out. The AMP2 uses a 4 channel architecture with current feedback buffer based. Sonically the AMP2 seems to extend the either ends of the FR that the AMP1 rolls off. The AMP2 seems more give a somewhat fuller signature to single ended headphones.
AMP3
I spent a lot of time with this amp as it was a dedicated balanced amp for both headphone and line out in the 2.5mm TRRS size. For me this married the AMP2's fuller signature with the AMP1's balanced headphone out. Due to it being balanced, not only does one get the fuller signature of AMP2, but also a wider soundstage experience. The AMP3's design is high voltage swing based.
AMP4
I only recently managed to get hold of this as it was available in limited quantities. The AMP4 took on the Pentaconn 4.4mm socket which has been gaining popularity in recent years being a more robust design than the 2.5mm size. Whilst this is also a high voltage swing design like the AMP3, to me sonically the AMP4 is my personal favourite as it seems to have an even fuller signature than the AMP3. The bass seems fuller and more impactful and the highs are refined and extended. To my ears, I feel the mids have an ever so slightly U-shape to give it a nice wide soundstage however not recessed by any means. IMHO it is a pity that iBasso didn't further invest in the AMP4 (but as you'll read next, they have the AMP8).
AMP4S - AMP5 - AMP6 - AMP7
Unfortunately I do not have these amps and therefore cannot comment on them. Whilst info about the AMP4S, AMP5, and new AMP7 are available on the internet. What's intriguing to me is the elusive AMP6 which does not even appear in iBasso's discontinued section, yet small quantities of AMP6 exists.
AMP8
Along with the release of the single-ended AMP7, the AMP8 is the latest production-ready balanced-only headphone out amp in the Pentaconn 4.4mm format. I feel this is the replacement of the AMP4. Prior to me receiving the AMP4, I shifted from the AMP3 to the AMP8 as most of my headphones were 4.4mm terminated. There were differences between the AMP8 and the AMP3 however where the AMP8 has a completely new discrete design that features both voltage and current feedback. I preferred it sonically over the AMP3 where I felt it made the soundstage even fuller and wider than the AMP3. However to my ears the AMP4 had the perks of the AMP8 but with a wider soundstage. As the AMP4 is no longer available (except in the used market), the AMP8 would be the go-to amp for 4.4mm based plugs.
AMP9 (prototype)
In the e-earphone December PortaFes Winter 2018 show, iBasso demoed the AMP9 which is Korg Nutube based. The Korg Nutube is vacuum tube in a dual in-line package (DIP). As it is a proper vacuum tube, the Nutube is also sensitive to vibrations. As the AMP9 is just a prototype, when one taps on the DX200/AMP9 you'll hear the microphonic tube "ping". As I heard the AMP9 at the show, it was hard to comment on how it sounded like. I do hope that if the AMP9 makes it to production, iBasso would (have room to) implement some kind of vibration dampening around the Nutube.
How does the DX200 compare to other DAPs?
The only other DAPs I have in my disposal are the Sony NW-WM1Z and loaner Cayin N8. Both of these DAPs are 3x the cost of the DX200 and therefore not entirely apples to apples comparisons.
To my ears, irrespective of amp modules chosen, the DX200 has more of a reference-like sound which I attribute to the DAC of choice & implementation within the DX200.
As previously mentioned, to my ears I feel the DX200 is able to retrieve as much detail as its higher ended competitors however the presentation may vary. I find that whilst the DX200 tended more towards a reference sound, the NW-WM1Z and N8 were more organic in presentation. There was greater depth imaging with the NW-WM1Z and N8 whilst the DX200 focused on soundstage breadth. In fact in NW-WM1Z's firmwares, the DX200 had a wider soundstage than the Sony. Over the years as firmwares of both DAPs improved, the NW-WM1Z's soundstage caught up, whilst the DX200 improved in UI response.
Conclusion
The iBasso DX200 has definitely stood the test of time. Despite a DX220 coming up, I feel the DX200 base will remain strong especially in the DIYer community. Although I've not seen nor touched the DX220, I feel it's taken some strong directions from where the DX200 itself had evolved in the past 2 years with thanks to the DIY community.
Pros
:
Amazing detail, price point, and soundstage.
This review of the iBasso DX200 is long overdue. I received my unit a year ago, long before it was publicly released. I have been putting her through the paces for a year now and am finally ready to share my thoughts and insights on the device.

First I would like to thank Paul from iBasso for all his support to the entire community over the last year. He and the iBasso Team have shown us all that a manufacturer with integrity can produce a DAP that is both affordable and comparable to players far above it's price point. They have also shown us that they are the pinnacle of community based support which is now being copied by other manufacturers.

The firmware for the unit has been upgraded over the course of the year with improvements primarily coming from our friend @Lurker0. As time went by we found more out about the DX200…such as it's amazing ability to decode DSD512 files and it's superior DYI tinkering capability.

At last years NYC CanJam 2018 @jamato8 and I were able to preview the DX200 TI and were floored by its sound. I chose to not upgrade because I wanted to put the original unit through its paces…the unit that most people would come to love and enjoy.

I recently upgraded the firmware to Oreo 8.1 with Lurkers fix for Playstore and @WindowsX's Fidelizer ROM. Doing so has improved the sound of the unit remarkably and I'll go into that later.

Please note: I am not a paid reviewer, nor am I an employee of iBasso. I am just like you…a fan, an audiophile, and a working man with an expensive hobby/habit…lol.

So to begin, the DX200 High Resolution Reference Audio Player has the following product description:


Product description

Main Features
- Dual SABRE ES9028PRO DAC Chips.
- Bit for Bit Playback Support up to 32bit/384 kHz.
- Support of Native DSD up to 512x.
- XMOS USB Receiver with Thesycon USB Audio Driver, Easy to use USB DAC.
- Dual Accusilicon Ultra Low Phase Noise Femtosecond Oscillators.
- 4.2" IPS Screen (768*1280) with Capacitive Touch Panel, Bonded by OCA.
- Mini Optical Output and Mini Coaxial Output. - 8-core CPU. - 2GB LPDDR3. - 64G of Internal Memory. - 5G WiFi and Bluetooth4.0.
- Patented User Exchangeable AMP Card.
- Three Physical Buttons (Previous, Play/Pauses, Next)
- 150-Steps Digital Volume Control.
- Audio Formats Supported: APE, FLAC,WAV, WMA, AAC, ALAC, AIFF, OGG, MP3, DFF, DSF, DXD.
- Support for M3U Playlist
- 4400mAh 3.8V Li-Polymer battery (Play time varies depends on volume, music type, and AMP card)
Specifications
2.5mm Balanced Output:
Output voltage 6Vrms Frequency Response: 20Hz-20KHz -0.16dB Signal to Noise Ratio:125dB Crosstalk: -122dB THD+N: < 0.0002%, -114dB (64O@3Vrms)
3.5mm HP Output:
Output voltage 3Vrms Frequency Response: 20Hz-20KHz -0.16dB Signal to Noise Ratio:122dB Crosstalk: -118dB THD+N: < 0.00032%,-110dB (32O@1.8Vrms)
Lineout:
Output voltage 3Vrms Frequency Response: 20Hz-20KHz -0.16dB Signal to Noise Ratio:122dB THD+N: < 0.00025%,-112dB Screen Size: 4.2inch 768*1280 Battery Capacity: 4400mAh
Case Dimension: 5.1L x 2.7W x 0.77H (inch) 128.5L x 69W x 19.5H (mm)
Weight: 240g or 8.5oz


I have burned this unit in for somewhere between 1500 and 2000 hours. I began with AMP1, then 2, 3, 4, 4s, 5,6, 7, 8, and now I have been using the upgraded AMP8 thanks to the fine work by @Whitigir. Vince has been a pioneer with tinkering and improving the sound of this DAP as well as introducing us all to the DSD512 format. Before him, no one had a clue that this little unit had the sheer processing power to convert these files. Thank you for that Vince!


Packaging:

As with all iBasso products since the venerable DX100, the unit was packaged beautifully and securely. I'm not including pictures here because there are plenty of them available if you want to see how the box looks. Included with the DAP are screen protectors, a leather case, optical cables and burn in cable.

I recommend reading the DX200 thread to learn about its full capabilities and to upgrade to the most recent software immediately. Yes, it makes a huge difference.

Basics:

I have one single playlist that I use for all my reviews and auditioning of equipment. Every file is FLAC and chosen for its complexity and uniqueness. For the DX208W (DX200 with AMP8…the W stands for Whitigir) I had been using FLAC's for most of the year, but have since converted the entire list to DSD512.

For listening I am basing my review on ALL the IEM's I have used over the course of the year, including my old JH Audio Angies, my Traulucent OneplusTwo's, and now the iBasso IT04's. For headphones, this review is based upon my well burned in Audeze LCD2 NF.

The Playlist:

Queen – Bohemian Rhapsody, One Vision,
Rush – Tom Sawyer
Allman Brothers – Statesboro Blues, Melissa, Jessica, Ramblin Man, Whipping Post, Midnight Rider
Peter Gabriel – Sledgehammer
Kool and the Gang – Celebration, Ladies Night
Marvin Gaye – What's Going On
Thin Lizzie – The Boys are Back in Town
John Lennon – Imagine
Dire Straits – Money for Nothing
Emerson, Lake & Palmer – Lucky Man
Beatles – Hey Jude, Let it Be,
Bachman Turner Overdrive – You Ain't Seen Nothin Yet
Skid Row – I Remember You
Extreme – More Than Words
Gary Moore – Parisienne Walkways
Meatloaf – I'd Do Anything for Love (But I won't do that)
Thompson Twins – Hold Me Now
Genesis – Lonely Man on the Corner, Tonight,
Def Leppard – Pour Some Sugar on Me
Kiss – Rock and Roll All Night
Jefferson Starship – Jane
Sinead O'Connor – Nothing Compares to You
Led Zeppelin – Stairway to Heaven, Fool in the Rain, Kashmir, Over the Hills and Far Away
The Righteous Brothers – Unchained Melody
The Eagles – Hotel California, Desperado
Bob Marley & the Wailers – Redemption Song
The Doors – Light My Fire
The Animals – The House of the Rising Son
Lynyrd Skynyrd – Sweet Home Alabama, Simple Man, Free Bird
Boston – More Than A Feeling
Metallica – Enter Sandman
The Bee Gee's – How Deep Is Your Love, Stayin Alive
The Kinks – Lola
Dusty Springfield – Son Of A Preacher Man
Creedence Clearwater Revival – Fortunate Son, Bad Moon Rising
James Taylor – Fire & Rain
Gladys Knight & The Pips – Midnight Train to Georgia
Alabama – Mountain Music
Asia – Heat of the Moment
Black Sabbath – The Sign of the Southern Cross, War Pigs
Bob Seger & the Silver Bullet Band – Turn the Page
Crowder – Forgiven, Come As You Are
Pink Floyd – Comfortably Numb, Wish You Were Here
Beethoven – Piano Sonata #14 in C, Symphony #5, #6 and #9
Pachelbel – Canon in D

What I have found over the last year with the device is that it is incredibly versatile. Anything that I've thrown at it, it can handle. Not just play, it plays everything on this list way beyond the other players I've had in the past. I have heard nuances in this selection of music that I have never had the pleasure to hear before. That brings me into the next section of my review…sound.

Sound

Way back when I first received the unit I borrowed a Sony WM1Z and an AK380 from a fellow Head-fier to compare the DX200 to. I called it then, and I reiterate it now even more so…this unit sounds just as good as the both of those "premium" DAPs. Everyone's ears are different and to mine, now that I have @whitigir's modded AMP8, I believe the sound has surpassed both of them. The sound stage and separation of instruments is pronounced, the vocals are ridiculously clear, and the sheer ability to make any genre that I've thrown at it sound amazing are at the core of the DX200's awesomeness.

I don't care what genre you listen to, I don't care what IEM's or Cans you possess. There is an AMP that will fit your style and compliment the music you play. As with any TOTL DAP, the better the music the better the sound. That's why I went from using FLAC's to DSD512s for the DX208W.

With Classical, you can hear the bow on the violin strings, the vibration of the orchestral drumsticks and the pages turning as they play.

With Rock, you can hear small nuances in the background that previously were not heard and even the tapping of the guitarists on the fret boards.

With Country/Blues, I have had the pleasure to be able to hear when the vocalists are sipping a drink during the solos as well as inflections in their voices that I've never heard before.

This is incredible. There's no other way to put this.

Conclusion

I can't go into the science of this unit, because well…that's not my thing. I just write about what sounds good or bad. With this one, iBasso did good…Real Good. The fact that this is a sub $1000 DAP for the basic DX200 with AMP1 and you get crazy sound is mind blowing. Once you start playing with AMP modules the cost goes up, but you still are getting way more bang for your buck than with any other DAP, hands down.

This unit has surpassed the old DX100, which was the top of the food chain for DAP's 10 years ago.

Bravo iBasso, Bravo.
Pros
:
Cheap, features packed, Native D512, External USB....etc...WiFi....Excellent price-performance ratio, High-end worthy!! Live DSD512 Via USB DAC
Cons
:
Bugs can be found here and there, slow charging, 64Gb internal....
If you are into this hobby, and especially also seeking for Portability just like me, then you will find some helpful informations from my journey down this road and the experiences that I am about to share. I found my purchase of this little device has served it purpose very well and totally justifiable
It seems that everything is heading down the road where good sound quality will be associated with higher pricing. Will there be a gem somewhere that would be named "giant killer" ? It seems Fiio and Ibasso are both trying to do this with their release of recent flagship X7 and Dx200. I couldn't pocket change both players at the same time, so having to purchase the Dx200 first just due to the Dual DAC chips inside vs 1 single Chip ES9028Pro from X7. Does it really matter 1 or 2 ? I don't think so, but I feel better having 2 instead of 1. What have ticked the box for me ?
1/ affordable pricing $959.99
2/removable Amp-card. The possibilities are endless. Developing new modules frequently
3/android 6.0. Developing new firmwares frequently and Lurker custom firmware available
4/Dual Es9028Pro, desktop tier DAC
5/USB-DAC function
6/ Native DSD upto D512. You read it correctly, and in my opinion, if you have FLAC from CD, you can upconvert your files to D512 using XiVero. The idea is to have the files being processed and modulated at the utmost accuracy as the PC can spend unlimited amount of time to process, and does not process the synchronous signals on the fly (which heavily relying on clocking systems and other plethora of things, in contrast of more storage for D512, about 1.5gb per track)
With newest firmware and only in mango mode, the Dx200 can play Native DSD512 without stuttering and charging together, so you never run out of juice. What a winner the Dx200 is!
Arriving just 3 days after purchasing directly from the website by DHL. Out of the box and I realized that he is a man. The design language is straight forward, muscular and tank like, thick, yet with gentleness. He came with already applied screen protector and installed amp1 card, inside a fancy box with very nice accessories, especially USB type C cables that has cotton sleeve for flexibility and thick! A burn-in dongle, spdif to coax cable, a genuine leather casing protector.
Skipping all the fancy boxing itself, the Dx200 was fit in a very nice box for a very eyes catching attentions, and looking at it, the protective film printed "dual es9028Pro" in gold color that popped my eyes out to just having it permanently removed a moment later. Good idea to have it written at the boot up screen !
Now, into the design of the swappable amp modules. This design was patented by Ibasso and it was genius, the thick slab of metal chassis in front, which has the LCD screen on top, to act as a solid base for the amp module to lay on with the L-Brace locking mechanism that you need to slot in your amp card first, and then pushing it toward the player. This design allows 2 main superbly thoughts functions
1/ locking mechanism to allows a tank like attachment, and that once locked in, you can only slide it in or out. There is no way to swing it side to side or up and down. This guarantee precise sliding movement only
2/ precise sliding movement will provide a steady in and out only to prevent accidents where you slip and may damage the amp card or the receiver slot
3/ larger display screen in the front !
Once it is swapped in, and screwed lock, it is impossible to damage the amp card or the player intentionally.
On the top, there is Spdif and USB type-C sockets. This is awesome, because the USB-C is not moving in and out with the amp card, thus leaves more room for the amp module to stuff things, and digital transmissions are kept away from the analog amplifications.
The side buttons are nicely bulged out but is almost flushed with the protective bar to prevent pressing it accidentally, and the volume wheel is covered sitting inside the bar to prevent rolling and touching it accidentally. The angle of the semi-covered volume wheel is carefully thought that if you slightly sliding your finger on top of it, the wheel just will not budge. This wheel is designed better than Opus #2 and #3
The Operating system is Open android 6.0 without google play store. There is no root needed to be able to install custom firmware, and so you can install whatever fit your needs. Even if you want to roll back into previous firmware. You just need to make sure to use the batch tool provided by Ibasso to do a clean wiping for the installations.
We know that Android has limitless playback apps, and Dx200 comes with stock Mango app. Then pressing the power button to turn off, there is an option to switch into a more simple Mango-mode. It is still buggy and I prefer Android 6.0. I love installing the APK files using files explorer on dx200, and my favorite now is APK Pure app. This is similar to google play store but you get things for free. Beside this, you can install custom Lurker firmware, which will bring a lot more into play, especially google store to log-in with your account and download your already purchased apps
The player can last about 7-8 hours out of Most amp modules which is 6Vrms power output, and it can still be charged while using headphones Balanced out. The player gets warm, but not terribly warmth. It can get very very warm if you play D512, I recommend to remove the leather pouch so the player can cool properly.
Mango player app within Android. This app is Ibasso specialty, and some people may like it, some don't. In my personal opinion, the app at stock configuration has emphasized sub-bass, but it has excellent layering and separation with smooth and vivid resolutions edges. However, I found that by switching EQ on and not using any EQ bars, the Mango player has a more neutral sub-bass presentation and retaining all of everything else.
Mango app interfaces: navigating it was fairly simple, and this is my first time with it, and it took me less than a few minutes to figure which goes where. So it is fairly simple to use.
Practicality and applications:
SPDIF up the top or the main body to assure the purest signals transmission as a digital transport out. If you have been a fan of SPDIF over USB ? Sure will be a winner feature here. Dx200 comes with a short Interconnect of adequate quality for SPDIF to Coax, and it does Native DSD by DOP. I tried on my Sr009 system and I got DOP 64, just simply plug and play. Mango/stock app will just do it wonderfully for DSD
Would better cables work here ? Yes, you can make an upgraded cables using better wires. I use solid silver for my custom cables and it does a wonderful job. I can also charge it using the USB as well. Using DX200 as digital transport into my desktop DAC which uses dual Es9038Pro. (Lks-004). Though, unless you know what you are doing, to get the best out of Coax Cables, I recommend you be buying a good cables instead.
USB-DAC : There is a trick to this, you need to enable the feature first before plugging in anything, otherwise it may get messed up and wouldn't work. Once it works, you have the awesome performances from your computers or iPad.
EQ features: this feature can be enabled and used effectively while using the player with Spdif/coax out into your desktop DAC.
Digital filtering: There are 7 modes that is fully accessible within Mango app. However, if you are using 3rd party app such as Neutron...etc...you can access by setting>>>sound and notifications. Or in Ibasso App, just Swipe Left.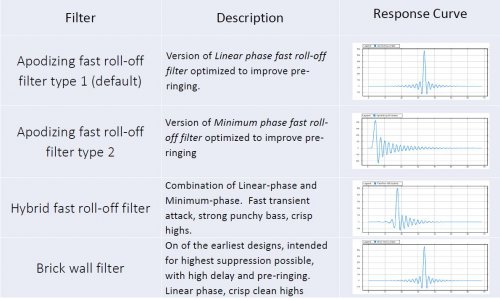 ***My favorite*** is Apodizing, it offers the most soundstage in all axis for my observation with superb layering and separation and most authentic tonal body, and this carries on into Spdif/coax out.
Accessories: it comes with amp1 stock, short spdif/coax cable, nice and soft USB C cable.
Sound performances:
Sound signature: Naturally neutral timbres. Soundstage is expansive, immersive, clean and clear, Snappy with great resolutions and details, spacious and energetic. That is General signature, but with the ability to upgrade amp card is limitless, and so far there are 4 upgraded amp cards, and more will be coming soon. Better yet, they are all just as affordable as the player itself. I have came across most modules and I have found different signatures from each of them. It depends on your personal gears (headphones/iems) to justify aiming for which ever module. Yet, there are slight differences, but it will not be a deal breaker or that you should sell your kidney to find some limited release modules as I am very sure that Ibasso will always aim to improves the performances with every module released, and the best yet, they are all interchangeable toward DX150, and it will not stop there. A fun fact is that most of these modules are specked at 122+ dB Signal to noise ratio, Amp4 is 124db.
In conclusion, the DX200 is yet another device to shake this industry for high quality portable audio. It has adequate power to drive full-size headphones and even HD800/S (depends on Amp modules, I favor Amp4S and 800s together). It amp modules has very low output impedance <0.65 ohms (generally found from different posts) and ofcourse it depends on amp modules. The upcoming Amp 7,8 with discrete components will be <0.35 ohms, which are excellent for sensitive iems.
The pricing is barely the price of a smartphones, technology packed to do everything you would want, external USB DAC , Digital transport via SPDIF or USB, Wifi, Native DSD upto D512 or 22.4MHz, Bluetooth....maybe I forgot something.
The DX200 not only offer a very high quality sound performances that can rarely be found from other DAP at this price range, and even if you find it, you won't have the Swapable Amp modules which is a huge advantage. DX200 can also serve other purposes that you may or may not need. In the end of the day, I am most happy with the price, the modules, the Coax that DOP and D512 Native. I just run out of words to praise this little portable device.
Oh, and if you can not pocket this price range, you can also opt for the little brother DX150 as well.
Does it have the negative things ? Yes, slow charging for the speed of battery drainage, firmware can be a little complicated at first, too cheap for it performances in comparison to the present market direction, only 64Gb internally and 1 single SD slot. There are other minors annoying things here and there, but I can not complain from this price-performances ratio. Yet, you may also wonder how DX200 would perform against the Giant Sony WM1Z, it gets very close and can hold it Ground, ultimately if you know what you are looking for, the wm1Z is a superior player, but if you simply look from personal preferences point of view, these 2 are as equal as a performer as much as distinctive different sound signatures, and so the ultimate decisive factor would come down to "your wallet".
Remember, enjoy your music, and satisfy your "curiosity". Ultimately, no one can explain or details out about what a single person may or may not want, therefore I urge you to try the Dx200 out for yourself. You may leave with dx200 in your pocket or without it. But one thing for sure is that you will not be disappointed.
**Updated** As of today another member @tennessee discorvered that Dx200 can be used as external DAC that can take upto Native DSD512 by live streaming from a PC. I am configuring it with Jriver now, using windows 10-64 bits and downloaded windows driver from Ibasso website. It works just like a breeze, easy to setup, live upscale from PC by 16/44.1 into DSD512 and it sounds so wonderful. It runs hot, recommended to take out of leather case and put on a cold surface !
This is beyond crazy for a portable player. I noticed Ibasso did not include the features into the website, so here I put up with a picture too
I love Dx200 performances and practicality so much that I upgraded into Dx200Ti (titanium limited release) right away! I am pairing it into my Stax KG-T2 and SR009/S. The performances are crazy for DSD512 Native Playback. I did use the best theoretical (offline conversion DSD 512) and also trying live feed upscale from a PC.
It is only a little behind in soundstage compares to Desktop DAC (20% or so). However, In compromising larger and more expansive soundstage, I observe better details of upper mid and lower treble. Dx200Ti when used as a dedicated DSD512 source is not shy away from Desktop system. It is outright Insane! When using Amp1Ti that comes with the Dx200Ti, I observed narrower soundstage but better trebles and details resolutions from upper mid and lower trebles, leaner bass with sub-bass being very tight and linear, where as with Amp8 there are more bass and sub-bass bloom with authority, more expansive soundstage but also a little less of upper mid and lower trebles. The level of Triangle performances and it resonances being played back under this vividity is crazy for a portable player !
The Titanium is a limited edition that Ibasso released for hardcore enthusiasts with only 66 units world wide, and anyone could buy it but it went out of stock in 10 minutes !! However, the Dx200 is not to be underestimated. This level of performances and practicality has officially put the Dx200 to be the best portable player on the market at the moment !!!
The Titanium main signature is an improvement upon the regular Dx200 into : Soundstage, layering, separation, airiness, and treble fidelity. Most specially and notable is Treble resolution and it airiness. It can be observed both from using PCM that makes uses of the internal DAC decoding or Native DSD512. Totally worth every pennies from my own point of view. This is a confirmation that when Ibasso is allowed to put the best of their enthusiastic heart into a special product (limited edition), they really do make it special !
For Live DSD512 conversion, I recommend a dedicated PC Built with Linear power supply and good processing power. Also, Foobar for the best performances (not Jriver).
For best result, use offline conversion DSD512
(not many desktop can perform great Live DSD512 conversions)
Comments
Hi using ibasso dx200
I use usb player pro in android mode but use the coax out to go
To my ifi dac
Just want to know is this the best way to use it for max sound quality
Regards