HYLA Audio is one of the companies which are located under Cyras' wings. One of them is also known as the Oriolus. Hyla is a boutique audio company located in Tokyo, Japan. They specialize in hybrid in-ear monitors and they're quite ambitious.
Thanks to an audiophile friend for loaning TE5B to us. This review was posted officially for
QuantumEars.com
Now, we're here to look at their rare, blue gem, TE5B.
T-E-5-B is an acronym, it stands for Trident Engine 5 Bass. It is a system developed originally by Hyla. Hyla is aiming for punchy bass, effortless midrange and crystal clear highs. They may have nailed this goal with TE5B. Please, do read on.
Specifications & Highlights
Hyla TE5B
Sensitivity: 97 dB @ 1mW
frequency range: 20 Hz -45 kHz
Impedance: 12 ohm
Driver: 2x BA, 1x PiezoElectric Ceramic, 1x Dynamic
PCOCC High Purity Silver-Plated Copper Cable
Shell Material: Photopolymer
MSRP: 1250 $
Testing Equipment
Lotoo Paw Gold
Chord Hugo
iFi xDSD
Various Upgrade Cables.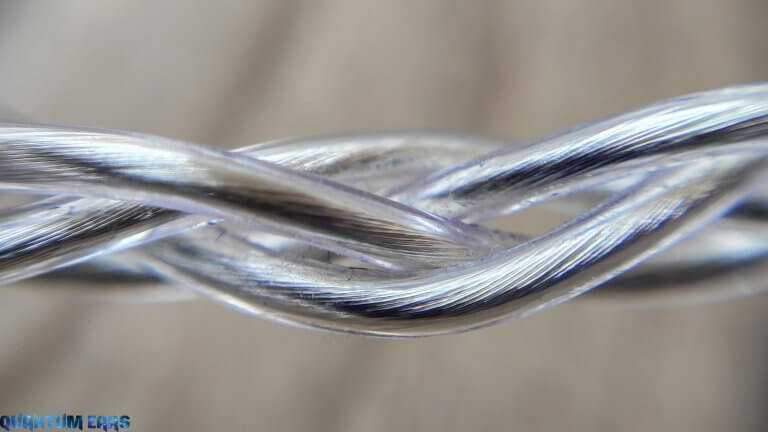 Accessories, Cable & Box
TE5B comes within a cardboard box, golden letters of HYLA etched onto top. Inside the box, wrapped around satin, TE5B is placed in a widely-known & trusted Van Nuys case. TE5B comes with an incredibly ergonomic cable, much like my PW Audio No5. Cable is a multi-stranded SPC and feels rather premium.
S/M/L Foam Tips
S/M/L Silicon Tips
1 Cleaning Tool
Carrying Case
Warranty Card
PCOCC-SPC Cable
Fit, Design & Build
TE5B features glossy, transparent light blue housing with metallic silver HYLA logo on faceplates. It is definitely not a small monitor but fit is quite good due to the longish nozzle. Build quality is great but I have to mention that this color-logo combination is widely used by chinese IEM manufacturers, perhaps avoiding this next time would improve the sense of quality in a positive way. I am saying this because after examining the shell's inner electronic layout, I was quite impressed.
Sound Signature
Fun. Wait a second though. Don't let this widely used understatement cripple your excitement. This earphone is perhaps the most technically capable, musicality focused monitor I've held in my hands. Every major frequency area is led by different type of driver. High frequencies are led by a Piezo Ceramic driver, mids are led by good old balanced armatures and low frequencies led by an airy dynamic driver. So why Hyla mixed & matched these? What is so special about this monitor?
Let me tell you this. All driver types has their strengths & weaknesses. Combining these by their abilities is the most logical way to achieve perfect harmonics. Hyla just did that. Rumblin' bass, silky mids, refined highs. TE5B, lads.
Lows
Fluid. Dynamic. Blended just right. Sub-area is really, really weighty, this gives the monitor necessary harmonics to really feel the music. After 60hz a.k.a. sub area, bass rumble decreases by a quarter, this is perhaps the reason why PRaT is as good as it is. (More on PRaT later.) Don't misunderstand me though, bass section is really meaty, perhaps one of the best. Just let me tell you more about that magical touch they did between the bass sections. See, the problem with dynamic drivers is often PRaT. Speed. The lack of articulacy when it comes to faster passages, or fast instruments, such as twin pedal. By decreasing just a little non-sub frequencies of low-end, Hyla achieved the perfect proportion. They do not bleed into mids, they do not lag behind, they do not kill the enjoyment of Mike Portnoy's incorrigible pedal beating. Perfectly balanced, as all things should be.
Mids
Midrange is perhaps the weakest side of this gem and even the weakest is wicked good. It is a huge improvement over CE-5 and feels organic enough not to stick to an audiophile ear. Upper mids feels like they have good extension, just enough not to ricochet around inside your temporal lobe. Instruments feels articulate and breathy. Human vocal reproduction however, are tad colored and forward. Note thickness is well-tuned. Not too thick, not too thin.
Highs
This is where this monitor really shines. Highs are detailed, transparent but quite polite at the same time. You will not have enough of piccolos, flutes, cymbals..
Not only extension but also fading margin of the treble region is quite capacious. This gives the monitor a unique sense of detail and contributes to the perception of airy, breathy presentation. Of course these directly add to the imaging capabilities of the monitor. In a nutshell, treble section is very, very, well done.
Soundstage & Imaging | Instrument Separation | Dynamics & Speed
Let's start with congestion. I think using different technologies in the same shell brought forth the success that is associated with instrument separation resulted in congestion being handled very well. Headroom is wide, precise, layered and instrument locations are downright accurate. As I mentioned above, PRaT is great and this brilliant imaging capability is maintained throughout the genres. Despite the fact that using different types of technologies may increase the chances of false coherency, this was really not the case with TE5B. I can see that Hyla worked on the coherency and really reaped the impressive results.
vs. CE-5
Improved midrange, improved articulacy, improved headroom. Instrument placement is more precise, allowing the user to feel the increased realism. Specifically, TE5B's midrange is noticeably thicker than CE-5. As for highs, TE5B offers a clearer, sharper (not in a fatiguing way) presentation.
Last Words
Suitable for many genres, TE5B offers a rich palette of harmonics to the interested parties. After CE-5, TE5B is considerably better in almost every aspect. It is one of the most sophisticated IEMs on the market right now, being a unique hybrid, combining the strengths of three different technologies.