Musicality above everything else
Pros
:
-smooth wide open sound with dense natural timbre
-bodied bass
-lush euphonic tonality
-excellent layering capacity
-beautiful vocal presentation
-weighty dynamic
-excellent sounding as pure DAC through line out
-powerfull enough balanced output for IEM and headphone versatility
-2 micro SD slot
-long battery life that surpass 10H spec
-low enough impedance output single ended way
-No Over sampling mode
-Competitive price value for mid-tier DAP
Cons
:
-not the best in resolution
-not the cleanest noise floor
-treble roll off rather fast pass 10khz
-bass lack proper separation
-average imaging and spatial depth
-small touch screen
-not the most intuitive user interface
-touch screen is too small
-no bluetooth
-sound filters and harmonic controller is kinda vain
-amping section overly warm the sound, so you need to try DAC line out to discover true R2R DAC potential
This is a detailed video review, so please give a look and subscribe, i feel video format is infortmative for showing user interface of DAPs, their will be more DAP reviews on this channel, upcoming one being Questyle QP2R and Hidizs AP80 PRO X!
Disclaimer: This RS2 was loan to me by a friend, so i have zero incentitive, obligation or self interest to do a review, which would have been as honest even if it was a review sample.
You can order the Hiby RS2 for 480$ directly from official store here:
https://hiby.com/products/hiby-rs2
CONSTRUCTION is good enough, all metal with the back covered with tempered glass. The jacks are of good quality, gold plated and not plastic which is more fragile. Buttons are lacking proper click pressure and can be hard to press properly with the case for blind control. Touch screen is too small for my big thumbs but work properly. Overall interface is intuitive enough but the switch to unlock screen isn't really practical, you can press2 times the screen, but a button would be better...it lack buttons in fact, its that simple.
TONALITY
I can't quality this DAP as neutral sounding since it have a warm W shape balance to it were mid bass feel boosted in body and presence, mids are lush and focus and treble is smooth and rolled off on top. This is surely due to amping section since in DAC mode it sound more crisp airy neutral. Yet, musicality have a sens of openess and free layering, with natural dense timbre, euphonic edge to definition that can tame loudness peak in upper mids, which seem softed.
Its a laid back analog like musicality, with slightly dark resolution in DAP mode but a sens of richness still, very pleasant and immersive, due to an holographic spatiality that is all about lush layering. This is refreshing sound from a DAP, since most of them sound overly digital. Non over sampling mode sound slightly more natural too, unforced in definition and more articulate in dynamic rendering.
Smooth, euphonic and fully bodied in bass and mids, warm way, is how i would describe the tonality, which is all about musical magnification.
TECHNICAL PERFORMANCE
Here, its good but not mind blowing, this isn't a technical sounding DAP, its not the cleanest sound and background noise floor isn't the blackest. Imaging feel hint blurry, attack lack sharp accuracy and precision in timing, sustain-release is thicken and doesnt deliver clean resonance. As say, layering is great, dynamic too, note weight and openess of instruments presence is there.
AMPING
We have good power and not too high impedance output, so balanced way you can drive about anything but ultra hungry headphones. 320mw is plenty. Single ended can drive sensitive IEM like Audiosense T800 without distortion and hiss, T800 are 9ohm and impedance output of SE is 0.5ohm, which is versatile enough.
OK, you can give a look to my video for more detailed sound impressions and comparisons with Questyle RS2 and Tempotec V6.
CONCLUSION is: I love the RS2 and tend to favor musicality over overly technical sounding DAP, since we can boost technical performance bypassing the DAP amplification with Line out, we have best of both world with RS2. Battery life is excellent too, yet interface isn't as intuitive as i wish and sound tweaking with digital filters and even NOS OS mode isn't having biggest incidence on sound, so in that regard, a DAP with multiple soundsignature is still something to dream off.
Hiby RS2 is one of most natural sound DAP I ever head and let say that we need more of non-android DAP like this!
Review OF The HiBY RS2
Pros
:
1. Small form factor.
2. Very spacious and natural sounding.
3. Smooth mechanical volume knob.
4. Intuitive and Easy to surf around.
5. USB DAC and Coaxial digital out.
Cons
:
1. Small screen.
2. Less output power for headphones.
3. Lacking Features like Streaming or applications like Tidal, Apple Music, etc.
4. Less hours of usage
Review Of The HiBY RS2

​
Introduction

​

HiBY is a not a new but a well established company which specializes in making high-end digital audio players from China. Any of there there digital audio players or audiophiles love calling 'DAP' in short is a dedicated source for listening to music which houses a high standard digital audio converter and an amplifier with one, two or more source output options like 3.5mm, 2.5mm 4.4mm or a quarter inch. Well they also have indulged into other segment of this market like IEMs, Amplifiers and many more. One of their latest release is a HiBY Rs2 which have their own patented developed Darwin architecture with an R2R DAC in a small form factor with good features.
Disclaimer

​

*Thanks to HiFiGo team as this unit tour has been arranged by HiFiGo, lovely people. And as mentioned in all of my reviews, same goes with this one too and that is, each and every thoughts below mentioned are my personal own thoughts and they are not fiddled with any outside influences. The following link is where you can go and own one for yourself :-

https://hifigo.com/products/hiby-rs2

*I will be referring this DAP to as 'RS2' for the rest of the review.
*This is my first Digital Audio Player to review, But I have tried many of A&K, FiiO, Hiby, etc, DAPs. Still my views on this will be purely on this ones own accolades.
*And at last I will only be reviewing the RS2 on the basis of its performance, I do not care what package they come in or how they cosmetically look. Although detailed information with use will be mentioned.
Specification

​

The RS2 houses R2R DAC with 2 OPA1612, a good power delivering amplifier which sufficiently powered most of my IEMs though the RS2 adapts the Darwin architecture, But I am concerned for those who uses headphones as this will not be enough to play power hungry headphones, But I can say ample amount of power is provided I was satisfied using IEMs, earbuds and headphones.
It supports format PCM up to 384kHz and DSD up to DSD256, also supports MQA 8x folding. It has a CPU chip X1000E which is enough to run efficiently the operating system based on LINUX which is HiBYOS PureAudio version. But this DAP doesn't support streaming or applications like Tidal or Apple Music, it is purely dependent on your stored data or if used as a USB DAC.
It has a 3500 Mah battery which gives a 10 hour battery life (9 hours and 37 minutes with my testing). The display is small but intuitive to use as it is a touch screen, the size is about 2.45" and the resolution is 480x360, with my testing on full brightness I was able to read the screen while direct sunlight hitting. It takes around 3 hours to charge from 05 to 100% and should be charged with 5V and 1.5A brick. The weight of the RS2 is 158g and the dimensions are 90.3x64.3x18.8mm which is quite a small form and using it was convenient and easy. the chassis is made o aluminum alloy and it was particularly firm to hold.
Coming to the ports and adaptability, this has a 2 micro SD card slot which supports 2TB+2TB cards, a type-c charging port, 3.5mm and 4.4mm termination for sound output. The RS2 also supports USB DAC, Coaxial digital and Line out to other DACs, amps or other sources like smartphones and computer. The best think about this is that RS2 can be used as a USB DAC while plugged to smartphone using it's own battery power. Using the USB DAC, no issues of lag or disturbance were noticed. All outputs are clean sounding.
Coming to the other audio specifications, here below is a table I prepared to ease the reading.

| | | | |
| --- | --- | --- | --- |
| Output port | 3.5mm PO @32Ω | 4.4mm PO @32Ω | 3.5mm LO @10K |
| Frequency response +/-1dB | 20Hz-20kHz | 20Hz-20kHz | 20Hz-20kHz |
| Output voltage | 2Vrms | 3.2Vrms | 2Vrms |
| Maximum output power | 125mW | 320mW | - |
| Rated output power (THD <1%) | 125mW | 225mW | - |
| Crosstalk rejection | 63dB | 82dB | 82dB |
| SNR | 118dB | 117dB | 116dB |
| Dynamic Range | 82 | 82 | - |
| THD+Noise | 0.006% | 0.006% | 0.006% |
| Output impedance | 0.47Ω | 0.94Ω | 10K |
Sound

​

The sound coming out of the RS2 does gives a smooth transience response of the mix which makes the sound more balanced and open. However any IEM forward in the mid-range or treble may sound a td bit relaxed and the bass have a more weigh in the mid bass region. My usual preference is neutral with sub bass boost and the RS2 doesn't disappoints with the sound. Yes it definitely colors the sound in a way it doesn't disturbs the natural signature of the IEMs or Earbuds, from which I meant is that it doesn't change the sound but gives a little more texture to it, a detailed fuller and warm texture.
The sound is not as analytical or very clinical yet sounds richer and denser. The treble feels more smooth on a highly detailed IEM and dull on a warmer or 'bassy' IEM and the mid range becomes calm and bodied. The bass is warm and clean, affect on it's response are none and keeps bass within it's control.
Technical Performance

​

When it comes to the technical performance, drastic changes are found with the sound. The soundstage becomes wider and open, the holographic nature is impressive. The sound imaging and layering is quite affected if I had to compare with any other sources with ESS or Cirrus Logic DACs. Depends on the preference, but feels a little smooth but not sharp. The sound separation is really great while listening to the RS2, a proper room for sound elements to breath. The resolution is great, the texture is pronounced, whereas details are not crisp. The overall response is more balanced with a little warm signature.


IMPRESSIONS WHILE USING MONARCH MK2

​

When listening with my monarch mark 2, I was surprised with the presentation where the sound became much more wider with realization in some of the extension lifted in the treble region. The mid-range, especially the vocals became more fuller where they lacked body and the instruments were felt more denser. The bass on the monarch Mk2 always felt dull textured but changing the stock cable with Effect Audio Eros S Cable made it better controlled with good texture though the bass sounded less textured again, while listening to RS2. Overall, the presentation was powerful, richer and quite detailed.
IMPRESSIONS WHILE USING THOR MJOLNIR MK2

​

After listening to Monarch Mark 2, I gave a reasonable amount of listen to another of my favorite Thor Mjolnir MK2 using RS2. The sound was purely magical, as the sound signature of the Mjolnir MK2 is V-shape with a lot of energy in the treble region and bass region where the mid-range suffered with a little recession. While listening to Mjolnir MK2 with RS2, the treble became so smooth when it used to be peaky, The mid range became more expressive, where it wasn't like the instruments. The bass was toned down a bit in the sub bass region which made the sound more balanced. Also the stage I discovered was more open and airy. The vocals had proper note weight and density. Thor Mjolnir MK2 sounded pleasurable to listen to.
Conclusion

​

To conclude the whole interface lacks a duty for what convince this age of audiophile with their use of DAPs require, but the sound is on par with any of the DAP available in this price segment . I would recommend this piece only to those who would like balanced and warm sound not clear and analytical sound or form factor with features specific to this unit are favorable to you. Well it is or me.


Sources, IEMs And Tracks Used

​
Sources

​

iPad (4th generation) (USB DAC)
Lenovo Thinkpad E15 (USB DAC)
Ikko ITX01 (USB DAC)
Apple Lossless (USB DAC)
Locally stored Flac and Wav Files
IEMs And Earbud

​

ThieAudio Monarch Mark 2
Thor Mjolnir MK2
Moondrop CHU
Sony EX15
NiceHCK EB2S


Tracks

​

Curtis Mayfield - Pusherman
Earth, Wind & Fire - September
Earth, Wind & Fire - Let's Groove
Boston - More Than A Feeling
Fleetwood Mac - Everywhere(Remastered)
Toto - Africa
The Police - Every Breath You Take
George Benson - Affirmation
Daft Punk - Doin' It Right
Daft Punk - Derezzed
Daft Punk - Tron Legacy (End Titles)
GOJIRA - Amazonia
The Mars Volta - Inertiatic ESP
Fergie - Glamorous
50 Cent - In Da Club
Jay Z - Holy Grail
Erbes - Lies
Nitti Gritti - The Loud
Juelz - Inferno


Hiby RS2 - R2R DAP Surprise
Pros
:
+ Capturing R2R presentation
+ Natural timbre, zero digital glare
+ Solid detail retrieval
+ Wide soundstage and spectacular depth
+ Very good battery life
+ Premium build quality
+ Comes with a carrying case and premium rare cable USB - Coaxial
Cons
:
- Many filters but not clear which is what (no names)
- No BT or Wi-Fi connection
- A short Type-C to Type-C cable is missing
- Menu is simple but some illogical in structure (for me)
Intro
Last year, HiBy released the RS6 digital audio player – a solid, full of functionalities, R2R DAP (I still haven't laid my hands on it because of its price). The RS6 started the premium R2R-based Darwin Architecture for portable digital audio players for the brand.
And recently Hiby launched the RS2 which got my attention immediately since it had an affordable price level while bringing the goodness of R2R DACs with modern functions like adjustable FIR filter, Harmonic controller, NOS/OS, etc. It is a pure audio player with the HiBy OS PureAudio version. I bought it immediately when it appeared in MusicTeck website (should out for them – wonderful service!).
The player comes loaded with a specially tailored OS - a simplified user interface and menu structure (no Android). It is my first real DAP (I have the Fiio Q5S but it is not a real DAP for me).
So, here I present to you my initial 20-day impressions. Please, have in mind that this is a bit unorthodox review – I am not the polished reviewer type, engaged dedicatedly to providing reviews, sourced by companies and the community with precious and new gear. I review and comment on what I have, what fits my collection, what I find unorthodox like a product, the gear that impresses me a lot (or disappoints me) and is still uncovered, according to me.
SOME FACTS:
The Hiby RS2 is not a big device – the photos in the ads created wrong expectations; it is small like a pack of cigarettes – a bit wider and thinner, but shorter. But it feels heavy, solid piece of gear with a premium design and materials. I wish it was not that shorter for my hands and the only critics I have on the accessories is that USB Type-C cable is provided but a short Type-C to Type-C is not (my use case for the MQA is sourcing from phone).
The most other attractive facts for me are:
RS2 features OS (OverSampling) mode and NOS (Non-OverSampling)
The Darwin architecture here houses a 256-tap adjustable FIR filter. It is capable of up to 16x oversampling with a variety of AA filters like Phase linearity, High-Fidelity, etc.
HiBy has featured an FPGA clock system with precise dual crystal oscillators.
The player comes with a high-current mode amplification circuit with an OPA1652 and an LPF circuit with dual OPA1612 chips.
RS2 comes with a single-ended 3.5 mm and balanced 4.4 mm headphone output ports.
HiBy RS2 supports high-resolution PCM, and DSD signals. It supports PCM signals up to 32-Bit/384kHz and native DSD256 decoding. RS2 also supports 8x MQA
RS2 with dual memory card slots each supporting up to 2 TB of microSD cards.
HiBy RS2 has got a large 3500mAh battery (close to 10h at higher gain at 30%. Delivered during my 4-day 'test')
For all the rest – check the official website: https://store.hiby.com/products/hiby-rs2
Yes, I want to stress on the expression '
listening impressions
". Some time ago I was fascinated by the Cayin RU6 – it changed a lot for me making me buy the Ares II and later upgrade to IFI Pro iDSD looking for the naturalism and musicality plus a solid technicalities like sound stage width and depth, layering, … So, what I will speak about are not the mere specs neither if this is the most hi-tech device you can get, neither will use fancy reviewer expressions - I will focus on the R2R performance, what does it give me and will try to explain it in simple words. So...
The Hiby RS2 dac has close to linear frequency response with a bit of warmth and light mid-centric focus, very good technicalities and wonderful transparency. The amp increases a bit more the mid-centric focus.
The presentation is always very smooth, coherent, and balanced while being also immersive and musical. There is zero digital glare, timbre is natural and all instruments and female/male voice sound naturalistic and capturing. The sound is textured and alluring but everything is well controlled without color and too much intensity and artificial energetics.
I think the
upper part of the frequency spectrum
is very slightly subdued – do not get me wrong, it is not rolled off, all the information is there, the extension is very-very good and everything is clearly catchable, just it is not presented with many sparkles and flashes.
The bass
is well present, tight, and clear. It is never too much, neither not enough. I am very impressed with bass since it is full of texture but fast. And it made we go back to some gear that was put aside - later you will understand more.
The mids and volcals
– depends on how you like it! What do I mean!? At the Cayin RU6 and the Ares II I do prefer on OS mode. With the RS2 I change b/w OS/NOS – the OS makes the reproduction a bit more mid-centric but well smooths the flaws of some recordings, also OS makes the vocals sometimes come closer and some-how that shrinks a bit the sound stage; the NOS mode sounds highly organic, natural, well layered, a bit more expansive, and I cannot say I am missing smoothness often.
The lack of lushness and sparkles in the presentation is compensated by the excellent imaging - there is an amazing space between instruments for a DAP, there is very good layering and depth of the stage, and nice 3D. I cannot say that the fidelity is just 100% (last two months I got spoiled by a set-up of IFI Pro iDSD –> Burson Soloist 3 XP / Stax SRM-007t Mjolnir) but the great combination of dynamics with natural timber plus naturalistic presentation with great coherence plus the convincing soundstage integrity are marvelous. Just imagine you listen to WASP's 'Keep Holding On' and 'The Idol' at a concert – yep, the RS2 did it close for me; a smidge below the Ares II (except for the sound stage width). To conclude the RS2 has natural, clear, well-articulated, balanced, rich but not analytical presentation. It is quite above the RU6 nearly trying to reach for the Ares II.
MENU, FUNCTIONALITIES, BUTTONS
Yep, the menu is fairly simple but there are some illogical decision about its structure. Here are the most things which I refuse to accept: 1/ Why the Gain is buried in the Play menu so down, next to the Crossfade?! and can be accessed only from the Home screen; 2/ Why the NOS is in the Darwin menu!? Only Darwin has NOS/OS!? and can be accessed only from Home screen.
There is no easy way to wake up the screen when it sleeps – you must tap twice on the screen!!! and most often need a second hand or use a short slide of the power button. And then the screen you get is a clock but not the band/song you are playing!!! so you must slide that screen right. Reaching the Home screen when playing music needs several slides right since you're a going back through the folders structure, and the NOS/OS and Gain and Crossfade you can reach only from Home screen going back and back. Only the Equalizer and the Equalizer styles like Pop/ROCK/Jazz… is easy to access. Screen is too short for the many functionalities in each menu and the long songs titles are not shortened by .....
The volume button scale can be fine tuned from the menu and is very precise and with nice tactility when rotating. The other three buttons for song forwards/backwards and pause/play are easy to find and operate.
Otherwise, many of the functionalities are really useful – I find especially well implemented the Crossfade, it is just enough. I like very much the Darwin's Harmonic controller – I feel like it gives me the chance to choose between bigger space b/n instruments plus bigger soundstage vs more musical reverberation, sometimes resembling tubes type, and balance between these. Also the MSEB menu with Overall Temperature, Bass extension/texture, Note thickness, Vocals forwardness, Sibilance, … worked very well for me in some cases, but I do not believe with it since it is a bit tricky to fine tune – the sensitivity is too big. Also I still cannot find a way to save profiles, guess it is not an option.
PAIRING with IEMs and HEADPHONEs
I will not quote the power output specs and speculate on them – empiric impressions and experience are more valid for me. Noise from the 3,5 mm or 4,4 mm is not existing for me – zero!
I dare to make the following statement – nearly every iem from my big collection does well with the Hiby RS2. Even more, in most of the case,
I felt like the RS2 knows what should be improved in the iems' FR presentation.
Examples:
7hz Timeless runs with zero sibilance and an gets absolute bang for its money;
the JVC HA-FDX1 is not at all lean sounding in the bass and gets good bass hump;
the Blessing2 Dusk gets very musical and presents very big sound stage - I rediscovered its high qualities and started loving it a lot;
the ThieAudio Legacy 3 is an absolute bliss of musicality; btw it is a very sensitive iem which is a benchmark for me for the noise floor – no issue with the RS2;
Sony IER-Z1R – oooOMG, the RS2 brings the vocals a bit closer and the presentation is with abnormally wide sound stage for an iem;
The UM Mest v1 – this pairing is end-game for me, I will not buy any other iem before I test it personally (do not make me bet on that, please)
The RS2 is a bit peakier with the headphones.
Strangely it didn't make shine some headphones with low impedance like Focal Listen and Elegia, also DT770 pro 80 ohm but paired really well with DT880 pro 250 ohm, DT1990 pro, the Sennheiser HD560s, the Sundara, the HD800s and the Arya was a bit to much for the RS2, according to me. And again, the effect on the headphones' performance is like with the iems - the RS2 mitigates any imperfection of the headphones FR. Any bass leanness is noticeably 'compensated', any peak in the highs or sibilance is smoothened (suppressed) – I am very impressed. Just the power is not enough for some of then - I am constantly at 60% of Gain ON and sometimes more (on the other hand after 50% the power given starts pumping up very well).
Conclusion
If you don't mind something bigger than a dongle but still compact to carry in a pocket (still heavy and bulky) and would like to have the real R2R presentation always with you, than RS2 is a perfect gear for that. It deserves any penny. I am already convinced I will not regret my purchase and that the Fiio Q5s will start getting dusty. Meanwhile I will never miss my Ares II fully when on the go. It is not a highly energetic presentation that you get - it is one to enjoy with focus but w/o intensity.
And most important I started rediscovering my iems and some headphones – the RS2 is reviving some of them to me which makes me very happy. Even more, many times I found myself feeling that I am connected to a desktop set-up.
This review was firstly published on Sept 15th, https://www.head-fi.org/showcase/hiby-rs2-r2r-dap-surprise.26041/ and now is slightly updated.
Last edited:
HiBy RS2: R2R Magic In A Compact Form Factor!!
Pros
:
Rich, Organic tone.
Vocals are full of emotions, they sound absolutely brilliant.
Sounds effortlessly musical.
Good resolution and image.
The form factor is handy and compact.
Dual MicroSD card slots.
PureAudio OS, I personally love pure music players.
Cons
:
Low output power.
Screen is small, especially for people with big hands(Me).
HiBy has got a good name in the audiophile industry. What started as a Music Player application(HiBy Music), has grown into a well-established brand that masters in designing and marketing HiFi gears in different categories including Digital Audio Players, Portable USB DAC/AMPs, In-Ear Monitors, etc. Today, I am here with my impressions of their newly-launched R2R Based Digital Audio Player, the HiBy RS2. RS2 with its 480$ price tag has to be one of the most affordable R2R-based audio players in the market. The closest digital audio players with R2R tech I can see would be the Hifiman R2R 2000 Red at 1000$, HiBy's own RS6 at 1399$, etc. There's an R2R-based portable DAC/AMP though from Cayin, the RU6 at around 249$ but that's a different category IMO. So, RS2 has to be the most affordable DAP you can get today that brings the traditional R2R Ladder Array-based DAC arrangement to your hands. Well, that's all the talk about the price point as per R2R standards, now let's see how it sounds and how's the user interface. So without wasting any more time, let's begin with today's blog.
A short disclaimer before I begin:-
I bought this unit of HiBy RS2 from HiFiGo at a discounted price in exchange for my opinion on the device. Be assured, I won't be biased for HiBy or HiFiGo in this blog, all the impressions and points in this blog are completely my own based on my own understanding of the audiophile terms. You can check out more information, and more details, and purchase the RS2 from the HiFiGo website from the link below (It's a non-affiliated link).
https://hifigo.com/products/hiby-rs2
I got the RS2 without its retail package to save a little on the customs duty tax in my country. So I will be skipping over the unboxing part and begin directly with the build quality section. Also at the time of this write-up, I have used the RS2 for about 120-140 hours(including the burn-in). You can also read my review on Gizaudio website
here
.
Things That I Received:-
>HiBy RS2.
>Green Leather Case.
>USB Type-C charging cable.
>Coaxial connector cable.
>Extra Screen protector.
>Darwin branded metallic pin(some accessory of some sort).
Design & Build Quality:-
RS2 is quite a handy device. It's small, compact, and lightweight. In fact, compared to my Shanling M7, it's ultra-compact. Half the device covers the screen, the rest half is empty with just Darwin Inside logo printed onto it. RS2 actually has a glass panel on the front and backside. Its compact size makes it an ideal choice for all portable use case scenarios. I found it to be handy for my Gym usage. Personally, M7 is a little big for day-to-day carry. RS2 fits perfectly in my pocket, although during my initial days with the set I found the screen to be too small for my hands. If you can notice in the images below the screen size is smaller than my thumb lol.
Although after spending some time with the device, I can operate it easily while still, a little issue persists in navigating through my library thanks to my huge thumbs and small display hehe. BTW I found a way to get along with this by organizing my library in a different manner, I will discuss this in the User Interface section below. About the build, HiBy RS2 has got a solid build. It's not bulky or heavy by any means. You can carry it around in your jeans pocket and won't even feel it most of the time. A super good player for use while workout and cycling. At the top, it has got a 4.4mm balanced headphone output, a 3.5mm single-ended output that also serves you with coaxial output, and a separate 3.5mm line-out port. There's also a slider for turning the device on/off. This on/off slider also allows the user to choose not to take power from the source device while using the RS2 as a USB DAC by sliding it to the left side. This saves you from battery drainage on the connected source device(smartphone or anything) while using RS2 as a USB DAC.
We have the volume wheel with a beautiful glass-finished Darwin Logo on the right side. There's also a small LED that glows into different colors based on the active music bitrate. Right underneath the LED are three media keys allowing us to easily adjust the playback. At the bottom, we have two microSD card slots and a USB Type-C charging port. According to the brand both of these slots support 2TB cards each, I didn't have such huge capacity cards but I have tried my two 512GB cards on the device and they worked perfectly side by side.
RS2 has got a metallic frame with a brushed metal finish. The device on its own looks quite premium. I am actually impressed by the handy form factor of the RS2. It's a perfect device that I actually wanted for my Gym sessions.
User Interface: Meet the Pure AudioOS from HiBy:-
HiBy RS2 drops streaming and other fancy services for the sake of good audio performance and easy usability. The RS2 comes loaded with their newly-developed Pure AudioOS in a stunning Green-Golden color theme. It's a Linux based operating system that provides us with all the functions and functionality for direct music playback. I personally have a library of about 6000 songs, according to HiBy, the RS2 OS will create a library of anything close to 50,000 tracks. If your library is even bigger than that, don't worry it allows for navigating through the Folders and gives you access to any number of tracks. The best part here is, RS2 Boots in an instant, it doesn't take it longer than 10 seconds to boot every time. The Operating System here offers plenty of features including MSEB(HiBy's version of easy equalizer), Darwin settings(offering you a bunch of Darwin Filters), and standard equalizer and stuff too, let's understand the OS in a better way now.
Music:
Your entire music library is here. "All Songs" has the entire music library arranged alphabetically, "Files" to explore our music through the folders, "Albums" for music arranged album-wise, "Artists" for music arranged by Artist Name, "Genres" for music arranged by different Genres(such as Alternative, Alternative Metal, Rock, Electronic, Experimental, etc), "Format" where the music is arranged by formats such as DSF, FLAC, M4A, MP3, etc.
Darwin:
Your Darwin settings are here. RS2 comes with different Darwin Filters named Darwin Default, Darwin 1, Darwin 2, Darwin 3, up to Darwin 10. Each filter is said to have a different output more like those digital filters in DACs Slow Roll-Off, Fast Roll-off, etc. I have personally explored this setting a lot of time but the difference is negligible, each affecting the softness of instrument notes basically. I usually keep this setting on Darwin Default. Point to be noted here, the difference between these Darwin Filters is negligible. There's also an option to choose between NOS(Non-OverSampling) and OS(OverSampling). This is a common feature in most R2R-based DACs, Oversampling on the RS2 makes the notes a little soft while NOS has more sharpness(attest for me). Third option here is of Harmonic Controller, where you can choose between 0 to 255. I have tried a bunch of sensitive as well as moderate demanding IEMs with the RS2, Yet to notice any difference with this Harmonic Controller setting.
MSEB:
MSEB is HiBy's take on Equaliser in an easy-to-use way. Instead of frequencies, MSEB shows different settings such as Cool/Bright, Warm/Dark, Bass Extensions, Bass Texture, Note Thickness, etc. It allows for easy adjustment for the output with no prior knowledge of EQ settings. Super easy to use, super useful. Although I tend to listen to the stock form of my IEMs/HPs, so I don't use EQ/MSEB much.
Play:
This menu has got the standard EQ function, Update Database function(for updating the library when you add new songs), Music Update Mode(allows you to choose automatic/manual update, and MQA decoder detection). You adjust playback settings here such as Play mode(Shuffle, Continuous, Loop, Single-Loop, etc). Also, choose DSD settings and other playback settings here.
System:
Your system settings are here that including Backlight settings, Brightness, Language, Theme, Font, USB mode, Time, Idle Shutdown timer, and a lot more. Basically, system settings are here.
About:

Just about us for the HiBy RS2. SD card capacity and other HiBy RS2 related device information are present here like the current firmware version and all that.

That's all about the different user interface functions of the RS2. One thing I mentioned earlier is that it's sometimes hard to navigate through your library if you have huge thumbs like me. To counter this, arrange your library in the folder menu on your microSD card. It easily reads through 3-4 layers(maybe more) of your SD card. I have put my music in 3 folder layers, and it's super easy to navigate in that manner. Just my two cents if you are facing issues in navigating due to the small screen.

On a separate note, operating the RS2 is quite simple. There's no complicated structure, one will be able to use it easily straight out of the box.

Driving Force/Output Power:-

HiBy RS2 is low on the numbers for the output power. Don't expect it to throw a lot of power, but it suffices for most IEMs. Actually, I found it to be solid for IEMs including LETSHUOER Z12 Gold Edition Planar IEMs, Sennheiser IE600, Shanling MG600 single Dynamic IEMs, Empire Ears Legends Evo, CA Solaris OG Hybrid IEMs, Softears RSV multi-BA IEMs, etc. It pairs well with 150Ω Sennheiser HD560S headphones too, but it takes it all power to drive the HD560s haha I am at high gain and about 75/100 for the HD560S. So, IMO HiBy RS2 will be able to drive most IEMs and some low-power requiring HPs too.

Some Good Pairings in my opinion:-



HiBy RS2+Softears RSV:

This pairing is literally a heavenly combination for vocal lovers. RSV with the RS2 delivers some of the best vocals I have heard so far, they sound so rich, so dynamic, and so detailed. During my testing period over the past few weeks, I found myself hooked on to the RSV with the RS2 most of the time. It packs a good punch too while retaining good details.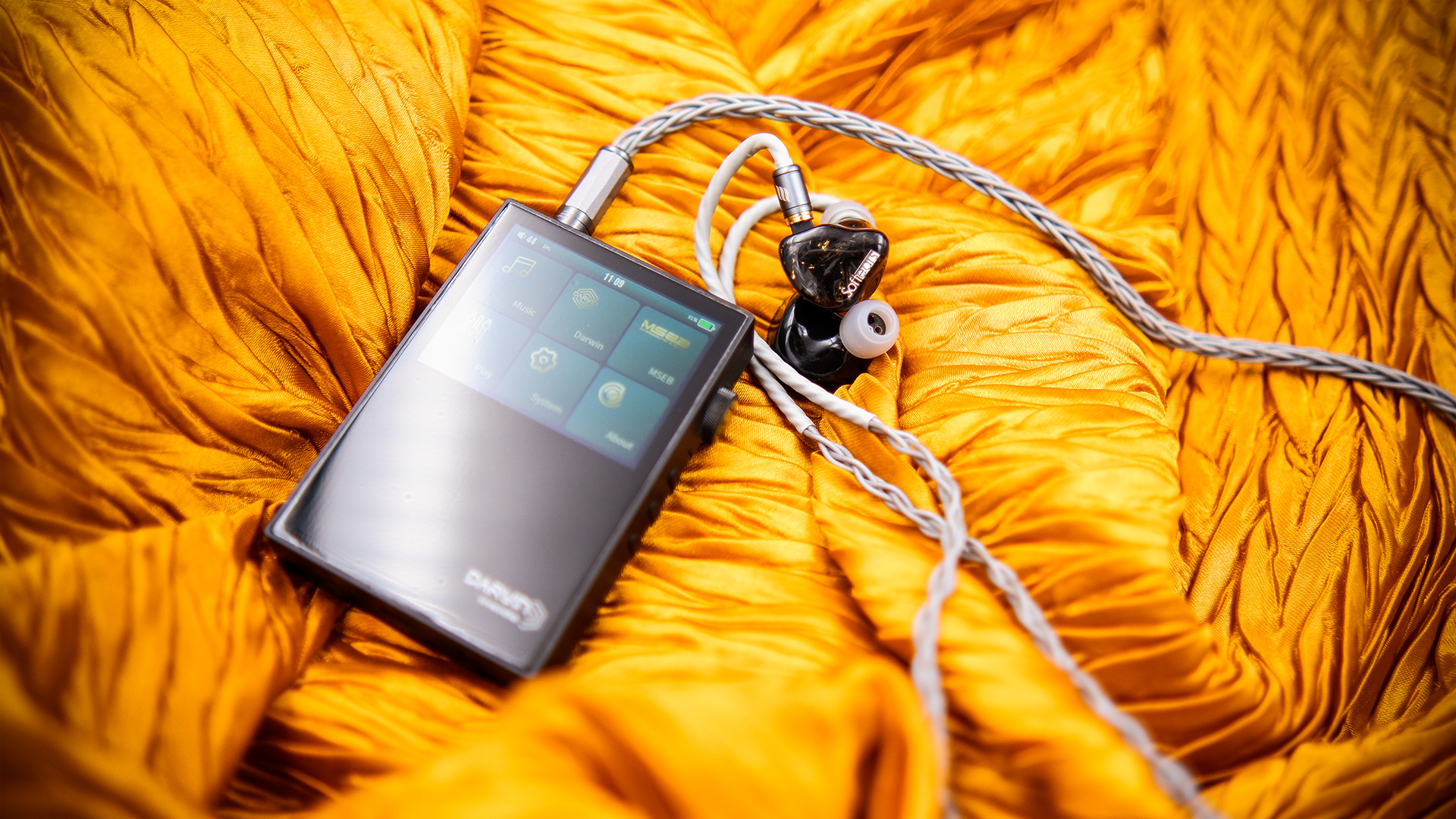 HiBy RS2+Sennheiser IE600:
IE600 is currently my favorite single dynamic driver IEM. It pairs amazingly well with the RS2. The pairing is sublime, clean, precise, and rich. IE600 delivers a good sub-bass punch and maintains rich vocals and treble performance. I love this combination more so because both the products are ultra-compact, the player disappears in our pocket while the IEM disappears in our ears.
HiBy RS2+Thieaudio Monarch MK2:
RS2 brings life to the midrange of Monarch MK2 with its absolutely brilliant vocal presentation. There are only a few sources with which I personally like the Monarch MK2(Shanling M7, A&K Kann Max), and RS2 joins the league. There's no noticeable background hiss with this combination, nicely detailed and crisp presentation.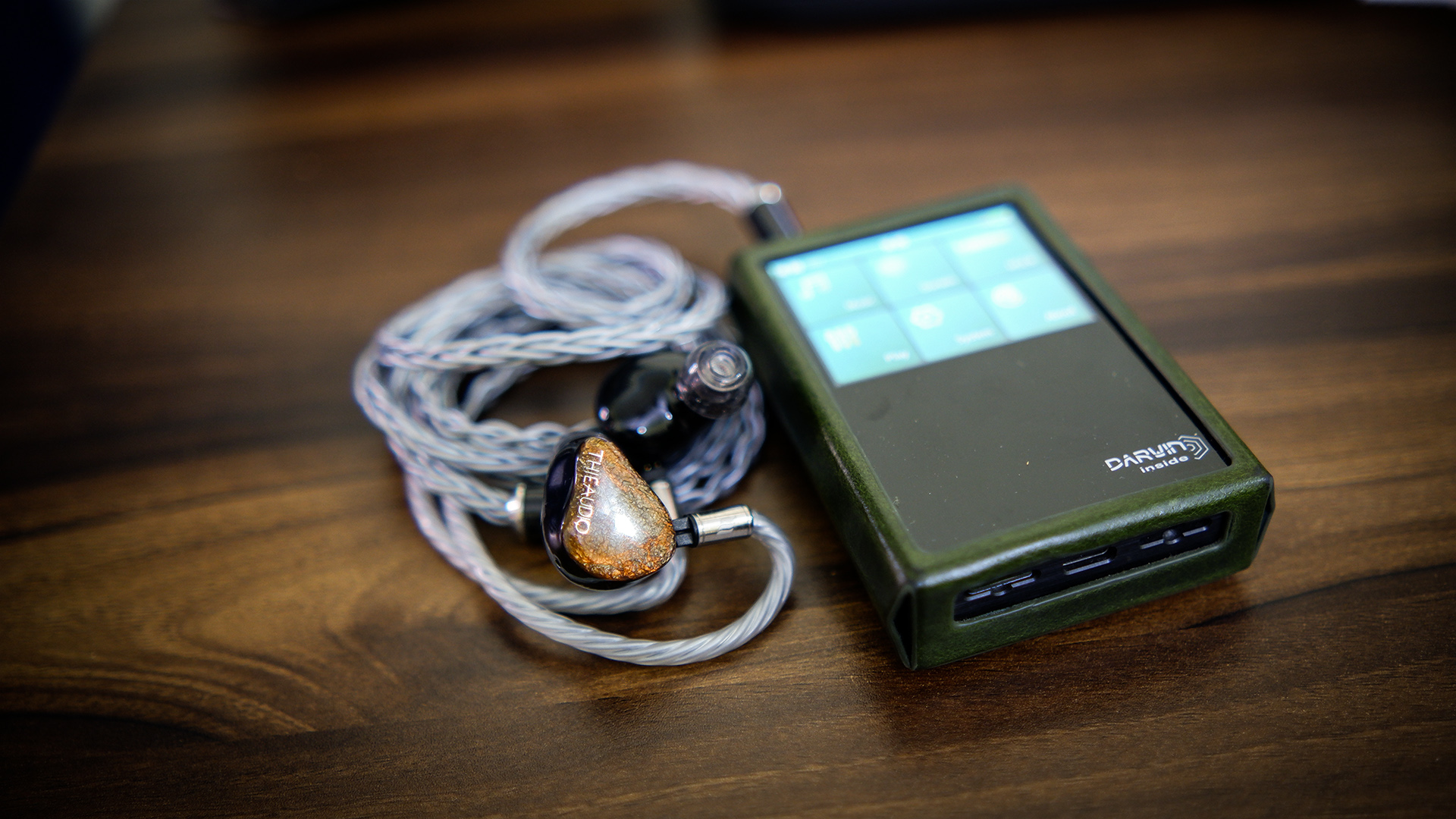 HiBy RS2+Campfire Audio Solaris OG:
Solaris OG is one of the most sensitive sets that I have had the pleasure to own. With the RS2, the pairing is sublime. Even with such high-sensitivity, there's no background noise or hiss. The pairing is pretty good carries a good punch, lovely midrange, and smooth treble response. Sorry but I recently let my Solaris go, so I don't have any image of it with the RS2. Here's another golden beauty. Not to mention this pairing of Z12 Gold Edition with the RS2 is also superb.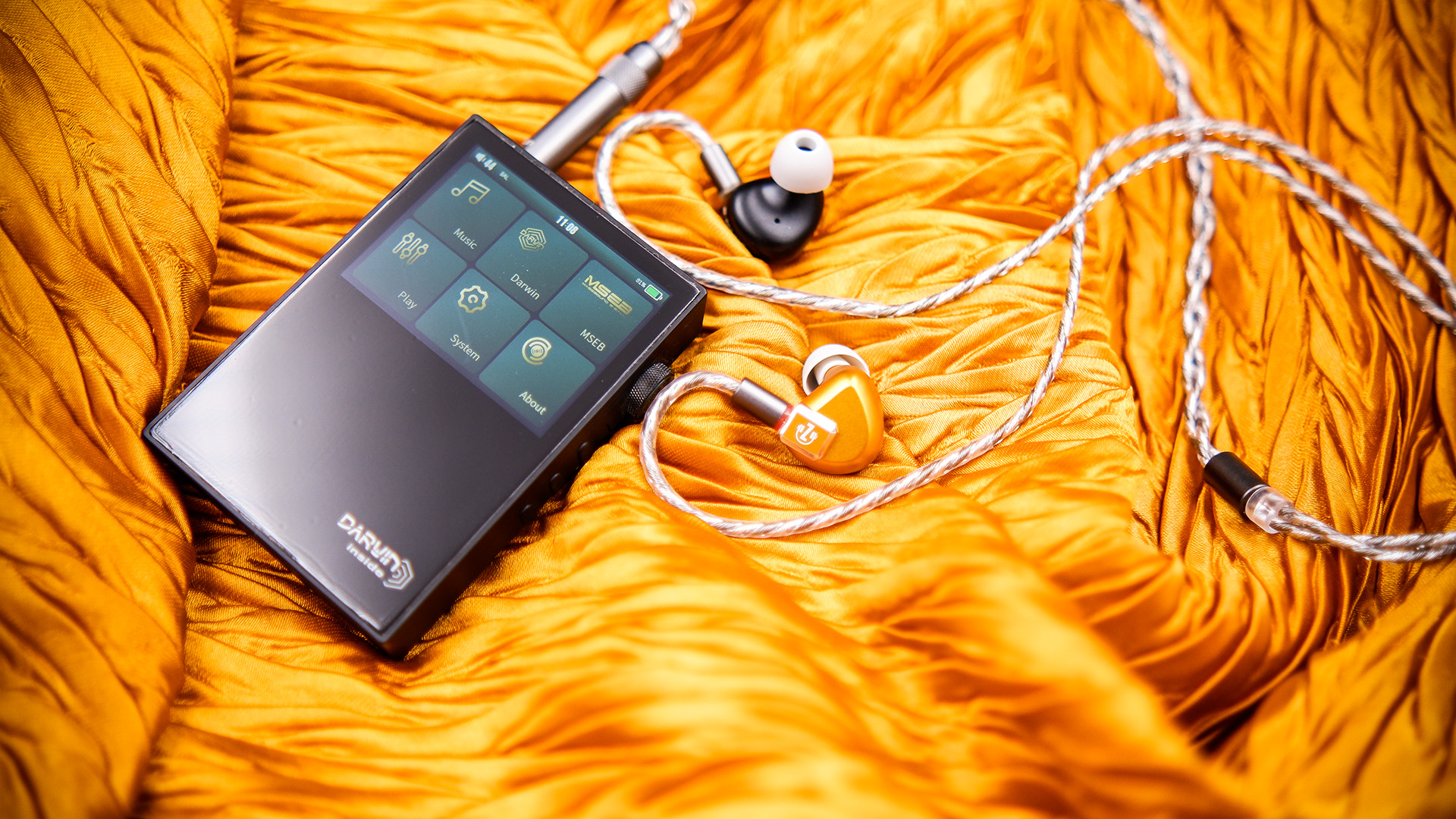 That's about the pairings that I have had with the HiBy RS2 and absolutely loved them. Believe me, the Softears RSV and HiBy RS2 are my go-to set 99% of the time nowadays. Whether it be my gymming session or a simple music session at home, RSV and RS2 are there by my side

Sound Presentation For HiBy RS2:-
I won't lie here, during my initial days with the RS2, I was not much impressed. I mean the midrange has always been the beauty of the device for me, but the bass was a little loose and the treble portion was dull, kind of dry. Luckily I had a little bit of experience with other R2R-based DACs in the past(RS6, Musician Pegasus), so I knew that R2R will open up after some burn-in period. Not to my surprise, the player started opening in just 10-15 hours of burn-in, and finally, after the 80-100 hours mark, it felt completely open(My Musician Pegasus took about 100-150 hours too). What initially felt like a messy situation, slowly developed into a love affair for me. Simply putting it ahead, After 80-90 hours of burn-in, RS2 shows tighter bass punch and a livelier treble. The lower-end now complements the midrange with a fast response while the midrange steals the show with its absolutely musical presentation. Treble details have opened up with good energy now, they are not snappy or sharp or fatiguing, in fact, high frequencies now have a smooth, musical tone.
The player here sounds pretty clean and has got a good resolution to the sound image too. Both the vocals and instruments sound precise and rich. For any R2R DAC, people search for an organic tonality, I can a
To put it in a few words, HiBy RS2 has the organic, rich tone of an R2R device while presenting you with some of the best vocals in its price range. Sometimes it might sound a little soft on the details, but it would never miss creating a lovely musical experience for me atleast. Now, Let's discuss the different portions of the frequency segments.
Bass:-
A little loose during the early hours, but RS2 gets a hold on the lower-end with just a few hours of burn-in. The bass punch is good, it's quick and precise. Sub-bass has got a good rumble with a decent mid-bass response. I would say, The player could use more depth in the lower-end though. It's complementing, fast, and accurate, but needs more slam IMO.
Midrange:-
The star of the show, the candy for the ears with the RS2 is its midrange. "Absolutely brilliant" is not enough to complement the midrange of the RS2. It delivers some of the best midrange with the main focus on delivering quality vocals. Both the male and female vocals are blissful here. Instruments also show pretty solid details and resolution in the mid-frequencies. If you love to listen to acoustic tracks or vocal-centric tracks, I can assure you, you will find your soulmate on the RS2.
Treble:-
Treble is smooth, non-fatiguing, and musical with the RS2. HiBy RS2 promotes relaxing listening with its smooth tuning profile. High frequencies are presented beautifully with no signs of sharpness or sibilance. TBH, RS2 reminds me of RS6 with its treble performance, smooth and rich sounding with no harshness.
Soundstage:-
You are in for an immersive listening experience with the RS2. The stage is not super wide or huge, but it creates a good 3D sound-field image for its listeners. Stage width and depth are pretty good for the RS2.
Instrument Separation, Dynamics:-
RS2 is not something I will pick up for an analytical or technical session, but I would prefer it for its sheer musicality. But nonetheless, RS2 reproduces a good amount of details from our music and presents us with good separation for instruments. Instrument Tones are well-defined and well-presented.
Well, that's about the sound impressions from me for the HiBy RS2. Let's move ahead and check if I can put it against some other player of the same budget league. Forgot to mention the battery backup of the device. I mostly used some 16-bit/44.1 kHz flaws or MQA files, I got around 8.5-9 hours on balanced output on high-gain mode. The device charges quickly too. Now, on to the comparison.
HiBy RS2 vs HiBy R5 Gen 2:-
Let's compare the HiBy siblings haha. A few weeks back I purchased the R5 Gen 2 for myself but later ended up selling it when I upgraded my primary player to Shanling M7. Both the R5 Gen 2 and the RS2 are close siblings with R5 Gen 2 priced at 449$ and the RS2 at 480$. RS2 as we all know very well now uses R2R-based Darwin Architecture while the R5 Gen 2 adopts a Sabre-based dual-DAC arrangement. Let's move ahead and discuss the sound between them. Do note that I had the R5 Gen 2 about 4-6 weeks back so my sound impressions are based on my memory of the DAP and the image is also from my archives.
>RS2 has a better tonal definition. I mean instruments and vocals, they sound rich with the RS2. R5 Gen 2 was precisely a little more detailed but a little lean too in comparison. Class A amp mode gave a better body to the R5 Gen 2, but still, RS2 has a better body for the sound.
>For vocals, I would choose RS2 over anything else in its price bracket.
>R5 Gen 2 had better bass punch and slams. They went deep and registered more punch.
>Treble used to be a little snappy on the R5 Gen 2, On the RS2 it's a little smoothened.
>Soundstage width was better on the R5 Gen 2, but RS2 has better immersion and a more 3d presentation to its soundstage.
>R5 Gen 2 has more power, a lot more. RS2 lacks in this department.
Final Words for HiBy RS2:-
TBH while ordering the RS2, I kinda knew what I am putting my money into. Previously, I have had the pleasure to own the RS6 and I used to absolutely love it. RS2 is kinda the same but a little less dynamic. It delivers a midrange that you will crave in your other devices. RS2 actually brings you a taste of organic R2R tonality at a pocket-friendly compact size. Yeah, I admit the RS2 has a few flaws of its own such as lack of output power, lack of bass extensions, etc, but it packs a musical sound in a compact form factor. It synergizes well with most IEMs, not to mention the dual Micro-SD card slots!! In the end, I would just say, If you are someone who wants a DAP for a smooth and relaxing sound with rich vocals, you won't go wrong with the HiBy RS2!!
Well, that's all about the HiBy RS2 from my end, hope you guys liked my write-up, please leave me a like if you really like it and ask me questions related to HiBy RS2 in the comments section below.