Preface

I would like to start by stating this is my first headphone review and I have just released a video review that hopefully complements my written review. But I understand not everyone will be interested in a video and instead want to see read one






Summary



For those you who want to see just the major points please find them below, for more detailed thoughts please continue on.

Highlights:
Excellent detail retrieval.

Spring loaded cans insure a good seal/fit.

Open feel (not sound).

Mid forward, low bass presence.

Easy listening, no treble fatigue.

Good Materials and Unique Design.
Cons:
Poor cable and Micrphonics

Detail can ruin the experience for some tracks.

Lacking Mid Bass/Lower Tones and Vocals, almost veiled here.

Can get warm and pressure build up over longer listening sessions.



What's in the Box



Let's get started by what you see when you first recieve the Focal Elegia. Initially you will see a display box adorning the Focal name and product name. Apart from that it's rather minimal and not covered in marketing nonsense like some competitors.




Opening up the box we find a rather nice form fitting case with enough room for a small DAP or portable DAC, the quality of the case is very high and reminds you that the Elegia is a premium headphone. There's also the included cable (more on that later), screw on 3.5mm to 6.5mm and the usual product information.






Build and Comfort



The Majority of the external part of the ear cups are matte plastic with one gloss accent ring on a faux chamfer, there is of course the Focal logo which is metal and laser cut making the headphone ported. It does not leak sound much out of this if you were wondering and I've stood immediatley next to my brother who listened at a much greater level than myself when I let him try, I could barely hear anything and so these are more than suitable for office environments in that respect.

I would like to see the outer ring of the ear cup be made of alluminum and perhaps colour matched to the yokes. The rest of the ear cup I'm happy with being plastic.

The headband is mostly leather and has a reasonable range of adjustment, the underside is a grey fabric sort of suede like. The same is found oddly in the inside of the ear cups as well. In would prefer this to be black for concerns over wear or discolouring over time.




Moving onto the aforementioned cable, the included cable is a nice material with solid connectors. Two 3.5mm mini jacks for your stereo pair. Terminating in a 3.5mm which you can of course use the included screw on adapter with. However is very and I mean very sensitive to microphonics, slightest touch or rub of your shirt and you will hear it. It's also pretty short at 1m in length which maybe a concern for some users. It does straighten out but is very stiff and can have a mind of it's own.

The earpads are soft and a nice material, I would like to try leather but as another user mentioned pads are expensive. Here in the UK even dekonis are about £70 ($91). I have noted though over longer listening sessions can get a little warm though not enough to bother me yet. Your mileage may vary.

Likewise they exhibit a high clamping force that's great for fit and staying planted/sealed on your head but pressure can build up and become a little fatigueing.



Sound



Immense detail, can pick up pops and clicks that you maybe did not want to hear. Compressed music can begin to sound lacking and I found these benefitted from lossless CD quality or higher. But when presented with well recorded track they do shine and I appreciated the step up in detail over my previous headphones, the last of which being Hifiman HE5se.

Low impedance and high sensitivity means these are easy to drive for portables, do scale with better gear and can highlight the differences between equipment well. Resolving more details when used with my Burson Audio Playmate over HPA-2C.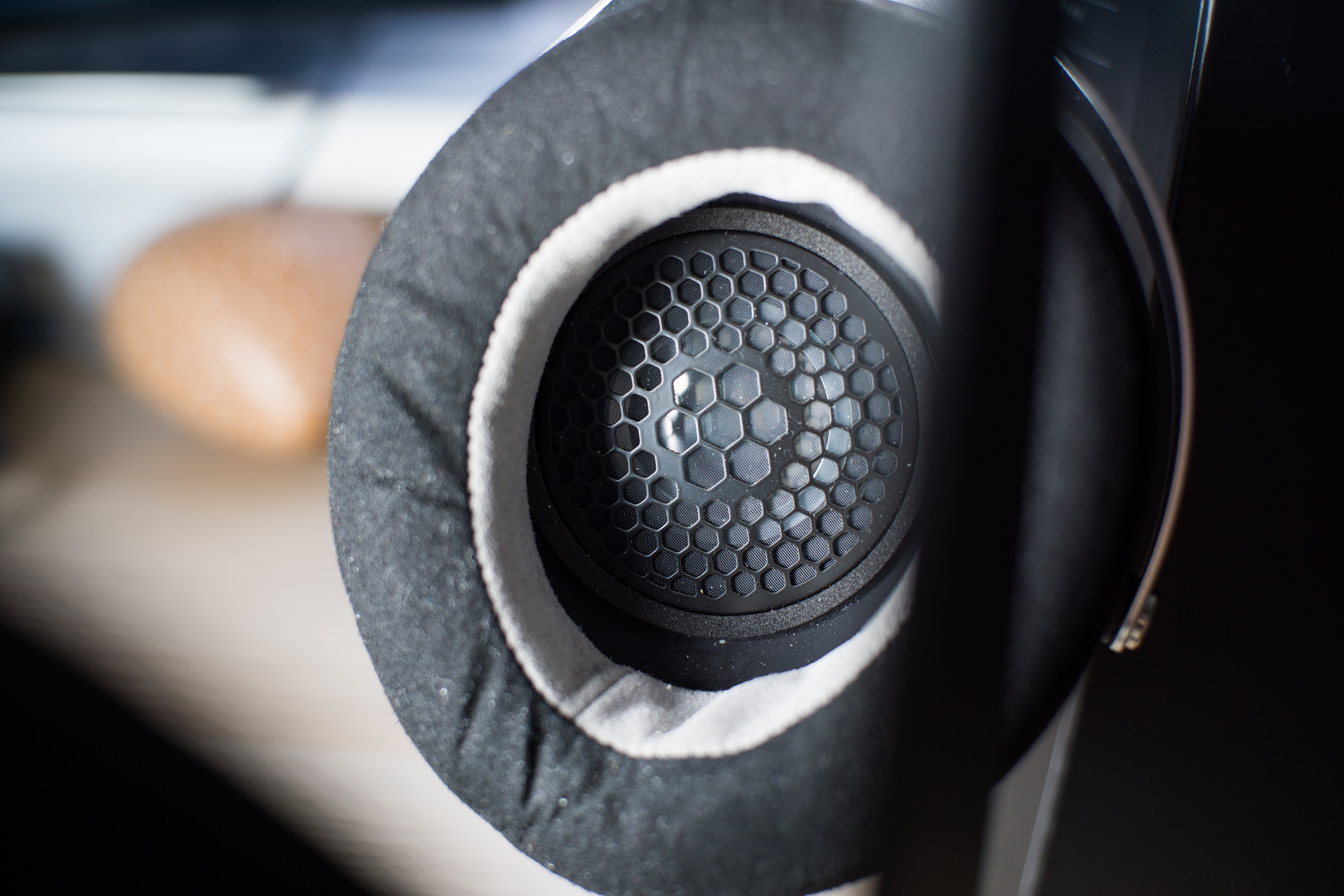 Airy, but seal well. Ported at the back allows audio still to come in from surrounding environment. Does not feel closed in and boomy. Presents an intermit soundstage but wider than most closed I have listened to and more open sounding.

Some tracks where the artist has a lower voice can feel lacking or if there is a mix with heavy presence of mid bass, separation can be lacking. But as we approach the mid range they get boosted. Low bass is really impressive say below 80Hz and almost feels like a subwoofer at times when a track has a good kick to it. No sparkly highs here but treble is still present and feels neutral in it's response, this makes long listening sessions easy as I have been known to suffer from treble fatigue.


Final Remarks
Overall I am very impressed with the sound of the Focal Elegia, especially for a closed back headphone. I wanted a high performance closed headphone as I seldom used my open backs due to noise leak and worry about disturbing anyone.
It's clear that the Focal Elegia, is a well designed headphone with alot of thought gone into it. But it's not without it's shortcomings and perhaps those are the prices we pay for opting for closed back designs.
Also for those interest, there is a whitepaper on the focal elegia and Stellia that goes into great detail. Please find
here
.

I hope this useful to someone, any questions please feel free to ask.