Disclaimer
: Bought at amazon.uk at my own expense.
Disclaimer 2:
Burned in for at least 200 hours before I even began listening and didn't listen to it during burn in so "brain burn in" is not possible.
Price:
around 300 usd
Specifications:
Product code: FI-E5DSSD
Housing: Stainless steel mirror-finished
Driver: 6.4mmΦ dynamic driver
Connector: MMCX
Cable: OFC silver coated cable
Sensitivity: 93dB
Impedance: 14Ω
Weight: 24g
cable length: 1.2m
Accessories:
Silicon Carry Case
Final Type E tips SS/S/M/L/LL
OFC cable
Silicon Ear hook "adapter"
Karabiner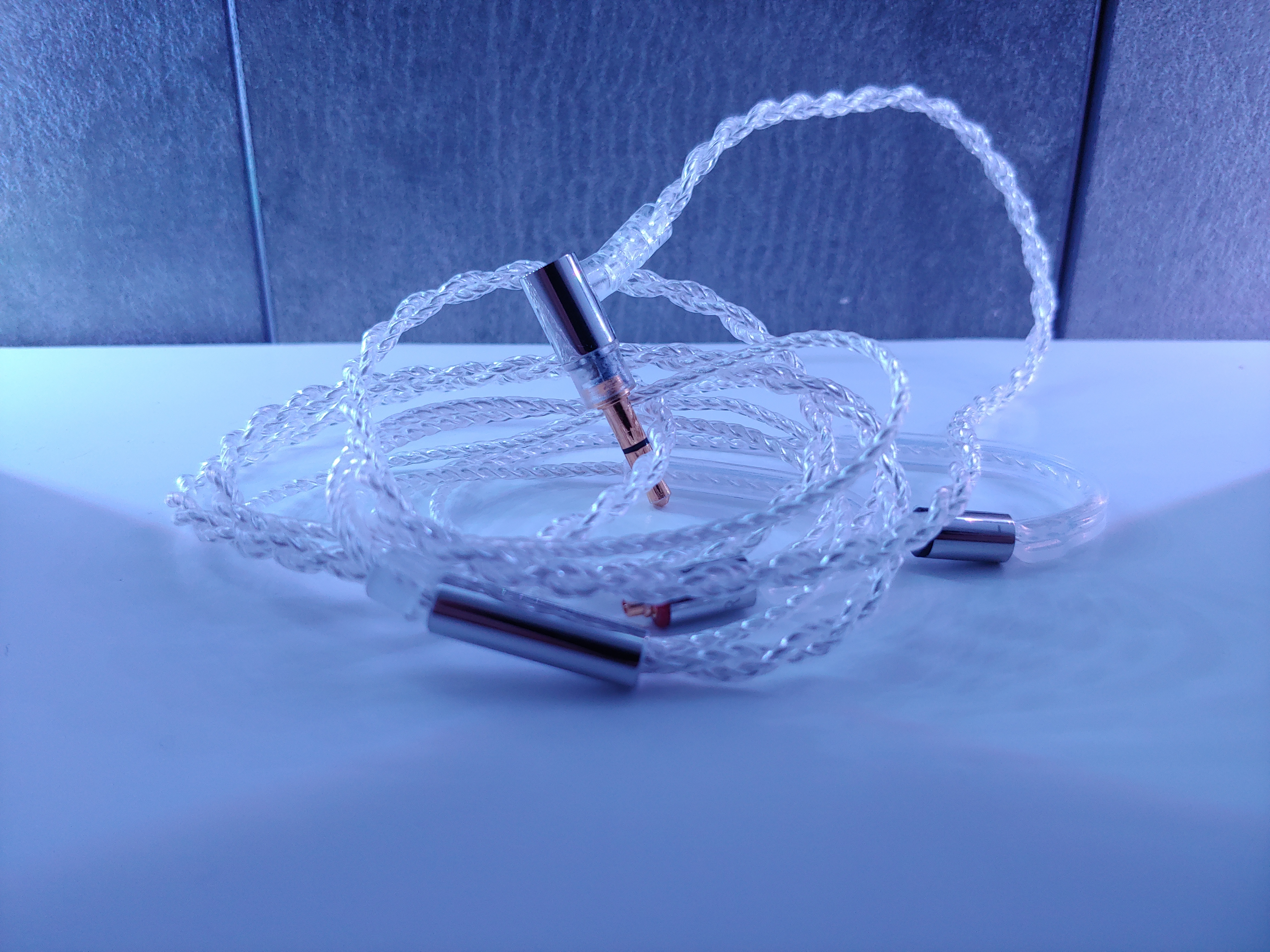 Cable:
a very stiff cable but it is a very good cable and absolutely no need to change it. There are no ear hooks on the cable but with the included ear hook "adapter" you can chose to wear it up or down.
Which is a very good thing because it gives the user the choice instead of forcing you to wear it up if it has ear hooks and being less optimal wearing up if it does not have ear hooks. The plug (3,5mm and mmcx) and divider are made out of stainless steel so it certainly looks and feels very premium and also has a working chin slider.
Build:
The iem itself is also made out of stainless steel with a chrome finish just like the cable. Very good build but there is one downside and that is that the nozzle is made out of plastic so it feels like they tried to cheap out and at this price range I feel it is a very bad thing to do. Since it is a bullet style iem it is a very small iem and therefore also very light despite being stainless steel.
Fit:
I generally dislike bullet style iems since they always seem to fit worse than standard iems, but the E5000 has a very good fit despite that. The fit is good for everything besides training, in which case it can fall out of your ears. There are some microphonics if you wear it down because of the stiff cable, but wearing it up fixes that and helps the fit more.
Comfort:
Since it is a small iem it doesn't come in contact with your ear that much and also generates less heat, so the comfort is excellent for even longer listening sessions.
Isolation:
isolation is below average because of the shape, and maybe due to the super hard to see vent at the back of the iem. So not recommended if you need a good isolation.
Setup:
Fiio M11 high gain, stock cable, stock Type E LL tips
Lows:
Very good bass quantity, it is enough to satisfy a basshead. But at the same time the bass isn't very fast or tight and the texture isn't very impressive. A lot of sub and mid bass at the same time. The amount of bass will make acoustic songs less suited because there is too much bass on them and this also applies to rock/metal where you want the bass to be fast/tight and clean. Slight bleeding into the lower mids and I feel like it could have been prevented if the bass was tighter and faster.
Mid-bass:
Mid bass can be a bit too much for some, but for me the quantity is just right to make everything very musical.
Sub-bass:
very powerful sub bass and can rumble very good. But at the cost of tightness.
Mids:
since the bass quantity is on the larger side, you might expect the mids to be very recessed but it is actually not. Mids are VERY organic/natural so vocal centric music sounds very good, even though some might have too much bass. Female/male vocal balance is also very evenly balanced, although female vocals are a bit more forward due to it having some bass bleeding into the lower mids.
Female-vocals:
extremely high quality while avoiding any hint of sharpness. Not many iems have this level of female vocals quality while also having ZERO sibilance.
Male-vocals:
While the quality is on a high level, since there is some bass bleeding into the lower mids it will make female vocals stand out more.
Highs:
excellent treble, the quality is on a very high level and sounds extremely organic/natural and might be the most natural treble I have heard. Very gentle treble since the quantity is low and very even with the mids. Extension is also very good despite having low treble quantity overall.
Soundstage:
above average soundstage.
Tonality:
a very thick and warm sounding iem that has a L-shaped sound to it. Timbre is top tier; it has an overall better timbre than the Blon BL-03 except in the bass where the 03 is better.
Details:
Very high detail despite it being a warm iem. Very impressive for a single DD.
Instrument Separation:
very good separation, and very impressive for a single DD.
Songs that highlight the IEM:
,
Good genres:
EDM, Hip-hop, R&B,house, Pop, some acoustic songs without much bass.
Bad genres:
acoustic songs with bass, rock, metal.


Comparisons:

Blon BL-03:
03 has harsher treble, more quantity. Mids are similar but 03 has a bit more female vocals, which does make it have slightly worse female/male balancing. Bass is extremely similar in presentation (sub and mid bass quantity) but E5000 extends lower has more rumble and a bit more quantity overall, 03 has tighter bass though and speed is similar in both.
Soundstage, details and separation is better on the E5000. Timbre is slightly better in the E5000, sounds more natural and makes the 03-sound sharp in comparison. E5000 has a very soft, relaxed and warm signature to it and 03 has a more "fun" and brighter signature. If you like a touch of brightness while also having a very strong bass then the 03 should suit you. If you like a warm, natural/organic and deep bass then the E5000 should suit you more.
Shozy Form 1.1:
1.1 has a bit better texture in the bass and is tighter/faster, while quantity is lower. Mids are more focused towards female vocals. Treble is more extended and has more quantity. Soundstage, detail and separation is better on the E5000. Timbre is a lot better in the E5000, the 1.1 sounds a bit unnatural in comparison.
E5000 overall sounds more refined and better except in the bass which to me can be a bit too much and makes it less versatile in what it can play. 1.1 is better if you want a tighter, faster and bit more textured bass (also is more mid-bass focused than sub-bass) while being just a bit brighter. E5000 is better if you want a deep rumbling bass with extremely good timbre while being a very relaxed warm signature and having good technicalities.
LZ A6 (pink filter):
Almost a complete change in sound, A6 is a MUCH brighter iem. Treble is much more extended on the A6, quantity and quality are on another level (and also sibilance can appear on the A6). Mids are leaning a bit more to female vocals on A6. Bass is lower in quantity and also much tighter and faster while it doesn't rumble as much.
Soundstage, details and separation is better on the A6 (most likely due to the increase in treble quantity). Timbre is much better on the E5000, sounding more natural/organic due to the massive treble boost and air quantity in the A6. If you like tight/fast, quality and is a treble-head the A6 should definitely suit you more (especially with 9 tuning filters). E5000 is better if you want a deep bass, relaxed warm and good timbre.
Audiosense T800(stock + green filter):
bass extends lower in the T800 and quantity is similar although E5000 has more mid-bass quantity. The E5000 has a bit less rumble but more punch and is a bit faster/tighter while also sounds more natural. Mids are a bit more forward on the E5000 and also has better quality, female vocals just a bit more on the T800. Treble is more extended on the T800 and has more air and quantity is a bit more.
Soundstage, separation and details is better on the T800 but overall, the E5000 sounds more natural and timbre is leagues beyond the T800. T800 is better if you want a more U-shaped iem. But the E5000 is better if you want a more natural sound and better quality overall.


Conclusion:
The E5000 has an extremely good timbre and has basshead levels of bass, while also being a very technical, warm and relaxed iem that you can use for a long listening session. E5000 is not a jack of all trades, because of the bass quantity but if you like your bass the E5000 will be a very pleasant iem to you.
Be aware though that the E5000 is a very demanding iem in power and is NOT recommended for mobile users or even low tier daps. E5000 is one of the few iems where you can use everything included in the packaging so just plug in and enjoy.
Thanks for reading
.