BQEYZ AUTUMN - The best of BQEYZ's multiple tuning with the easiest filter change !!!
Pros
:
Beautiful thick notes
Good notes definition
Beautiful vocals
Musically presented microdetails
Good tonal balance
Great change in sound with filters
Good bass and Subbass - needs filter change.
Stage is wide and tall with good stage depth - will depend on filter
Different sound signature with different filters which is greatly appreciable.
Cons
:
Filter change necessary for stage changes
Burn in required
Timbre lacks
Dynamics aren't the best
Sub-bass needs more rumble.
Bass filter makes it have some midbass bleed.
BQEYZ AUTUMN - BQEYZ STRIKES BACK WITH ITS BEST OFFERING-


BQEYZ
is another chifi man with a very good tuning history. I have tried their iem spring 2 and was a fan of its super energetic sound. Autumn as the name suggests would be a great iem as laid back and a musical listen I hope
, let's find out more on it in my
BQEYZ AUTUMN REVIEW.

DISCLAIMER- THIS UNIT BELONGS TO MY FRIEND @suman134 AND thanks to him I get the time to review it. Well as always, the opinions are mine alone and not influenced by friendship
haha!


SPECIFICATIONS-
DRIVER UNITS: One (1) 13mm Dynamic Driver
IMPEDANCE: 46Ω
SENSITIVITY: 110dB
FREQUENCY RESPONSE: 10Hz - 40KHz
CABLE LENGTH: 1.25M
PIN TYPE: 0.78MM 2-PIN CONNECTOR
PLUG TYPE: 2.5/3.5/4.4 MM ( i got the 3.5mm)
PRICE-
199$

UNBOXING-
The unboxing is similar to other chifi manufacturers but the addition of such a big case makes it much better to carry all the filters with you as well. Rest the pictures will dictate.
BUILD AND FIT-
The iems are built of solid metal and have a bluish grey color. Filter change is pretty easy but you will need that magnet stick
. The fit is great, no issues with it at all.
CABLE-
The cable is decent with lots of leeway and no microphonics. Sadly it's
3.5mm but you can choose between the 2.5,4.4 or 3.5,
but nicely it's
2pin
. The chin slider is also pretty good. Its an 4 core SPC cable too.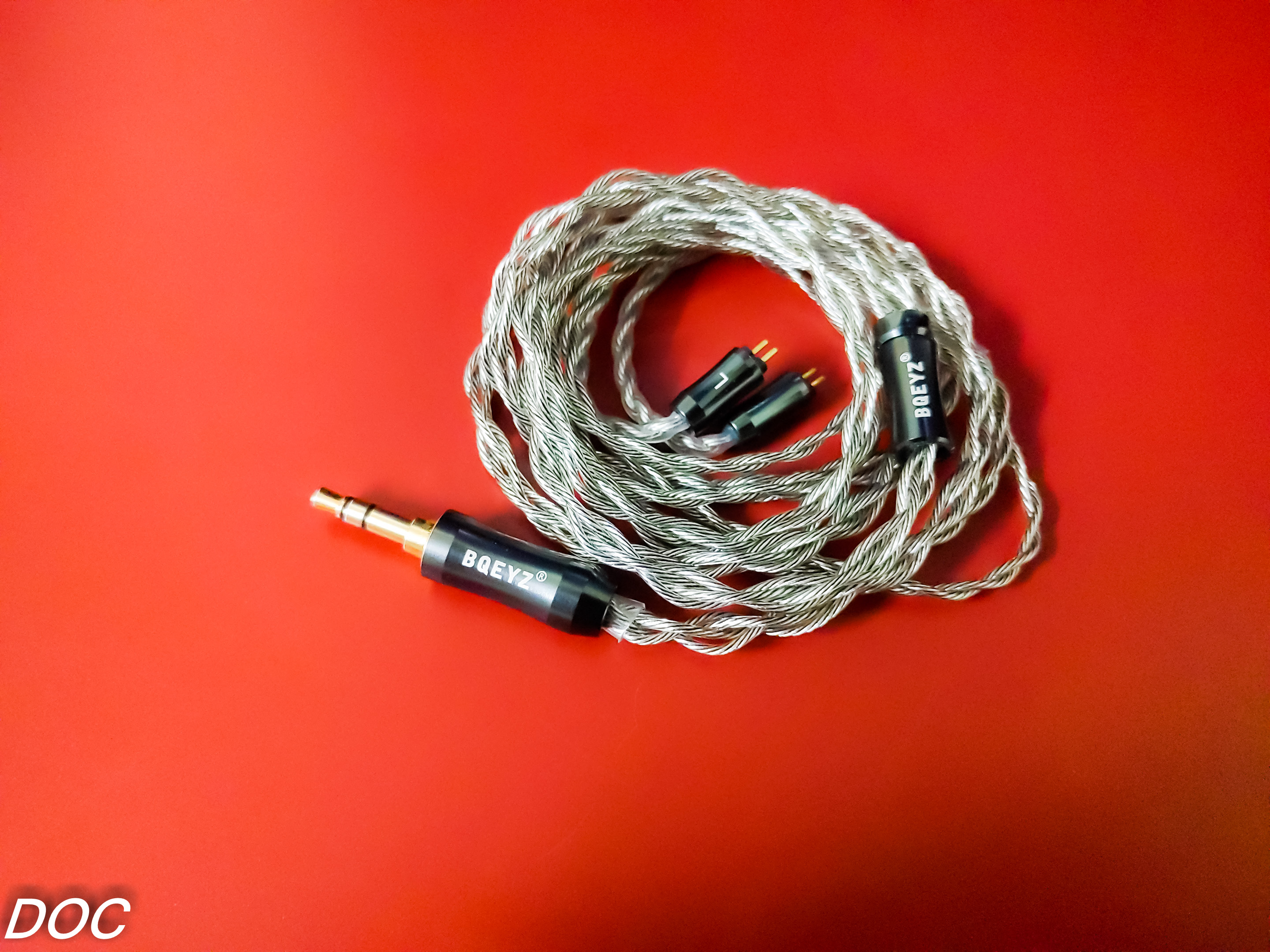 OTHER ACCESSORIES -
A square circled-shaped IEM case.
A three (3) pairs of black ear tips for bass enhancement of different standard sizes.
A three (3) pairs of grey ear tips for vocals of different standard sizes.
A cleaning brush
Instructions and warranty card.
A small metal plate that houses magnetic tuning filters, the bass filters (grey), Normal (gold) and Treble (silver).
A magnetic stylus for change of filters.
The four (4) core SPC litz silver grey cable. (You can choose different terminations either 3.5mm, 2.5mm and 4.4mm).
POWAH REQUIRED -
It does require a bit of power but any single or dap would be easily able to run it. I ran it on low gain with 35-55vol on N6ii with R01 module.
Now yes it does require some burn in to open up for me it was some nice good 52 hours of burn in for it to open up. Before burn in, it was a hot mess and wasn't my thing at all.
NOTE- This IEM is used with-
N6ii and R01 (mostly R01 since it adds more naturalism to the iem and also better stage) for portable on chair listening experience for the most part of the review. About 30-35 volume on Low gain
The T01 module has better pairing overall, expands the stage, adds more details and the treble peaks are more controlled.
On desktop- N6ii LO and A30s (Burson V5i D) and XDUOO MT602 Sylvania tubes ( beautiful pairing but then low gain on N6ii and also volume at 07 ) have been used.
Sometimes LG G8x as a phone source.
Tips used were stock 'M' sized stock tips, this was a great fit but used black tips which were a great choice for me and had no sibilance
SOUND IMPRESSIONS- THIS IS SUBJECTIVE AND YOUR OPINIONS MAY VARY FROM MINE
SUB-BASS-
Normal filter-​
Sub-bass on the normal filter is mostly little enhanced. It has an avg rumble but a great feel. There is neutral paced decay and very little timbre. Notes are also beautifully separated and no encroachment into the mid-bass. Plus it keeps the notes body balanced without making them too loud and uncontrolled.​
​
Bass filter-​
But in the bass filter it's pretty great. The bass filter adds more rumble which extends into the mid-bass territory slightly. More enhanced energy accompanies the bass filter and adds great dynamism to the notes. Notes are more bigger bodied and dynamic reaching better depth. But the edges get smeared a bit. Texture is great here. Changing tips to wide bore E horn pro tips helps to remove that midbass bleed into sub-bass
. Use it
​
​
Treble filter- ​
Do I need to say something
. It's a treble filter
, so the sub-bass is slightly less than a normal filter. There is very little rumble but it feels good. Surprisingly there's more mid-bass in comparison but it's well separated and hence would rank this higher than the bass filter. Notes are well defined with overall definition though.​
BASS-
Normal filter-​
There's more mid bass punch and body to the bass. More of a balanced and dynamic feel. Notes are much more defined and edge definition even though they lack but never are too much. Timbre is very little but the normal paced decay makes up for it. The tonality is thick and dynamics are great
. The energy is also in line with the entire sound signature.​
​
Bass filter-​
It's mostly a mid-bass heavy filter. There's more punch, bigger body and reach greater heights. It's more dynamic and more voluminous I would say. Sometimes it does creep into the sub-bass and also the mids. There is a good amount of texture added too.​
​
Treble filter-​
The bass is mid bass with slightly less punch. There is no loss of anything else rather addition of more texture.​
MIDS-
Normal filter-​
Vocals - This is pretty great. There is great extension in the vocals of both male and female vocalists. This is much more balanced to tending to laid back lushier tonality. Male vocals have thicker presence overall whilst the female vocals extend pretty great beyond the body of the notes. There's a small hint of air in the vocals. There are good details in the vocals too. Reverbs do come up easily too.​
​
Instruments in the mids-
have an excellent tonal presence. Micro Details have a great presence but felt musically rather than being forced on you
. There is good energy in the lower mids but lacking from upper mids to the entire treble region. Internotes separation is great with neutral paced decay which makes up for the very small timbre it presents. Inter-instrumental separation is good too, not lacking at all. Notes have a good body, beginning definition and edge extension is good with slightly less definition. The biggest con is dynamics in the notes making them all reach the same height entirely
.​
​
Bass filter-​
Vocals- Mostly everything is the same as above except that air is slightly more reduced in the vocals and they have more body and less extension . There is a slightly more nuanced feel to the female vocalists making them feel laidback and more lushier.​
​
Instruments-
Instruments have more lushier notes and notes have better body but lack in edges a lot. The decay is slower but the timbre is small too. Air is slightly reduced though. The separation is slightly reduced but the entire room becomes laid back
and very enjoyable for an entire night listen .​
​
Treble filter-​
Mids with treble filter makes it much better. In addition to the things above , there's enhanced separation in the internotes and also in between the instruments. Also the notes are much better defined with greater edge definition. There is much better air in the instruments. Notes are much more dynamic and the instrument's notes reach very different heights and make it a very good experience. There's more details in the mids too or i feel like there's more transparency.​
TREBLE-
Normal filter-​
Treble is very less enhanced , it feels lacking in notes dynamics. There is a very smooth feel to the treble. Energy is less. The tonality is very natural with slightly thicker notes though. They have great definition though and are well separated
. There is some amount of air added too and has a neutral paced attack but slightly slower decay. There are good details in the instruments too. Extension is slightly lacking though.​
​
Bass filter-​
This is where the bass filter shows why it's called that
. There is very little extension and dynamics. Air is reduced but the energy is more than the normal filter
. There are more thicker notes (slightly) but the decay is slower. Rest is all the same
.​
​
Treble filter-​
With the treble filter there's more dynamics in the notes. There's good energy and there's more details in the treble region. Extension is much better in the treble region with more air in the notes. This has now a faster attack and kinda similar decay. The notes are much more separated and more air is also added.​
HEADSTAGE AND IMAGING-
Normal filter-​
The headstage is quite wide with not much height. Stage depth is great and real depth is pretty great too. It's overall a balanced or slightly V shaped signature. Imaging is decent with a diffuse presentation but r instrument placement is excellent aound the headstage.​
​
Bass filter-​
It's very similar to above except it's more L shaped now with a slightly more filled up headstage given the decay of the notes are slower.​
​
Treble filter-​
It's changed from a complete balanced to entirely V shaped signature. There is slightly less width but compensated by a bigger stage depth and height. There is increased depth too. Imaging is better but still not entirely precise but the spacing around the instruments makes it feel much better.​
SEPARATION AND RESOLUTION-
Normal filter-​
Separation is pretty great not lacking in the notes of the instruments or even in the inter instrumental department. Notes neutral decay helps in that department given that the notes are thicker overall. Resolution is pretty good but it's not thrown at you, rather pleasantly thrown at you
.​
​
Bass filter-​
Separation takes a slight backseat. The decay is slower which makes it more of a fulfilling experience with everything filling the headstage. Resolution is great too but a little less daunting and smoothly presented but without much dynamics. Easy going is the bass filter
.​
​
Treble filter-​
Separation is top notch, it's increased in quality pretty well with more presence of air in the notes and around the instruments. Resolution is more enhanced with much more transparency not lacking in it at all. It's still not thrown at you but has a fast attack and slow decay
more of my liking when i wanna feel the energy.​
COMPARISONS-
FIIO FD3 WITH UPGRADED SPC CABLE-
PROS-
Better wider stage and separation
Bass and sub- bass coherency is better maintained
More extended in the treble region
Great dynamics
Taller stage
More cohesive
BQEYZ AUTUMN
Pros-
More balanced signature
Better mid bass tightness and definition
Better inter-instrumental separation
Texture is better enhanced
Better notes edge definition
More controlled and balanced notes
Wider stage
Good change in sound with filters
TRI I3 PRO-
Pros-
Better treble extension
Better treble details
Better sub-bass
Better stage depth and layering
Better transparency
Better mids
Note body definition was better.
TIN P1 PLUS-
Pros-
Better treble extension
Better air in the string instruments
Better transparency
Better edge defintion of the notes
Better texture in bass
TIMELESS 7HZ
Pros-
Bass is warmer
Sub-bass is warmer
Better vocals than T1 plus
Less air
Less details
MOONDROP KATO-
Pros-
Excellent dynamics
Excellent tonal accuracy
Beautiful airy notes and treble (less than p1plus)
Well extended in the treble region
Has sub-bass and is mid bass heavy
Beautiful separation and spacing around instruments
Wide stage
Excellent imaging and resolution.
SUMMARY-



BQEYZ AUTUMN

is a small beast in disguise. It has great dynamics and wonderful changes in sound with the filters. It's much more musical with bass filter, balanced with normal filter and energetic with treble filter. It's highly recommended for its price range.
Autumn: The Best One from BQEYZ
Pros
:
1. Excellent Tonality and Tuning.
2. Very well-Balanced Profile and yet Lows have a commanding Presence.
3. Innovative Magnetic filters that actually work.
4. Decent Soundstage.
5. Excellent Build quality.
6. Excellent Cable quality.
7. Excellent Fit.
Cons
:
1. Separation could have been better.
2. Resolution could have been better.
3. The In-box Tips could have been better.
While I have owned and loved BQEYZ Spring 2, I never published a review for the same. Autumn is now in my hands and while I write this review, I must really commend BQEYZ for switching gears and opting for a totally unexpected Driver configuration (Spring 2 was 1DD,1BA, and 1 Piezo, while Autumn is a Single DD-based IEM). The switch has really worked wonders in this case.
The unit has been Provided by Elle Zhou in exchange for my honest thoughts and opinions.
Technical Specification:
Large 13mm dynamic driver.
Dual-cavity acoustic structure.
Replaceable tuning vents with a magnetic structure.
Professional tuning delivers pure sound with a wide soundstage.
5-Axis CNC machined metallic ear cavities.
Ergonomic and comfortable.
High-quality silver-plated and copper hybrid cable.
Impedance: 46Ω.
Sensitivity: 110dB.
Frequency response range: 7Hz-40kHz
Standard 0.78mm 2-pin connectors.
Available in three different plug options: 2.5mm/4.4mm/3.5mm
Build and Fit:
The Build is excellent. The shells are made of CNC and that gives Autumn a sturdy yet lightweight feel to it. I have used Autumn for long listening hours and never faced any discomfort.
Source:
Shanling M2X
Samsung S10
Avani Dongle DAC
Abigail Dongle DAC
IfI Nano BL
Sony Discman
Sound Impressions:

Lows:

Test Tracks:
Raavan by Amit Trivedi ()
Chandralekha By A R Rahman ()
Cold Heart By Elton John and Dua Lipa ()
Levitating By Dua Lipa ()
Marhaba From Janasheen ()
I'll do the talking Tonight from Agent Vinod ()
Naughty Naughty From Cash ()
Autumn is one of the best tuned IEMs for lows. On Normal Filter, the bass has textures and enough technical details aligned to it. If you need that overpowering Bass, all you need to do is switch the filters with Bass Filters and then play the tracks I mentioned above, and you will understand exactly what I mean. The Quality is more or less the same but the quantity…OOH LA LA…just too good. That rumble, that punch will pull you in and will never let you go.
In short, with a single swap of filter, you go from neutral sound to Basshead sound and quite frankly I have not seen this on any other IEM.
Mids:

Test Tracks:
Kaho na Kaho from Murder ()
Mann Tu Talbat From Super Star ()
Chupke Se From Saathiya ()
Hey Pillagaada From Fidaa ()
Oo Chandruda From Hey Pillagaada ()
Kallolam From Padi Padi Leche Manasu ()
My Lovely Lalana From Padi Padi Leche Manasu ()
Tum Itna Jo Muskura rahe Ho by Jagjit SIngh ()
Shaam se Aankh Me Nami Si Hai By Jagjit Singh ()
Aasmani rang By Bhupinder & Chitra ()
Pani Pani Re By Lata Mangeshkar ()
Mids… When used on Normal Filters, the mids are balanced in profile. They are not recessed or forward. Usually, with Basshead level sound, mids get a bit dulled out, but not here. The Vocals are lush with both the Female and Male vocals sounding as natural as they can. The upper mids are controlled as well and there is no bass bleed observed. Although the mids do lose some stage with Bass Filters. There is decent separation when you use Natural filters.
SO…Jagjit Singh and Bhupinder Singh sound as natural as they can. Autumn will take you on a journey of Ghazals for as long as you are willing to give your time.
On a side note, do listen to some ghazals. It will relax your emotions or maybe bring them out, depending on what emotional state you are in.
Highs:

Test Tracks:
In you Eyes ()
Another Day in Paradise by Phil Collins ()
Hold Me Now by Thomson Twins ()
True by Spandue Ballet ()
The Funeral By band of Horses ()
No One's Gonna Love You by Band of Horses ()
Simple Song by The Shins ()
Chasing Cars By Snow Patrols ()
This Modern Love By Bloc Party ()
So about Highs… Autumn will be a pleasure to use for all those who are treble sensitive. The Highs have no sudden peaks and at the same time, they extend very nicely. You will not feel that Autumn has missed any notes in the higher frequencies. And All this, I have experienced on the Bass Filter. When I used the Treble Filters, the feel became a bit airier, the notes become clearer, the extensions reach a bit further. The Overall Experience of the highs is very coherent with the other bands and the Team at BQEYZ should be commended for the very exceptional job done here.
Soundstage and Imaging:
As I have already mentioned, the separation could have been better, but that is mostly nitpicking on my part. The Soundstage is decent enough, with instruments that have very well laid out placements. The imaging is also good, and it had sufficient air and micro-dynamics included. The soundstage had height and depth but what it lacked was width, but when the treble filter is used, the separation became a bit wider.
Comparisons:

With Yuan Li:
While Yuan Li is an excellent IEM and it has better tonality and vocals when compared with Autumn, I felt, Autumn, has a better separation and imaging when I did A/B test on the same tracks and on the same source. The bass response was also better on Autumn, So I rate Yuan Li a 4 out of 5, Autumn will be 4.5 out of 5.
With Ikko OH10:
With the same bass response and metal build, OH10 is an obvious choice for comparison. Autumn is lighter in weight, easier in fit, has a better cable included in the package. OH10 has better mids but in Highs, when I used the Treble filter, Autumn trumped OH10 easily. So I rate OH10 a 3.5 out of 5 and Autumn, 4.5 out of 5.
Conclusions:
Autumn has turned out to be the best product from the stable of BQEYZ. If you love:
Matured Bass response.
Great and Textured Mids.
Well extended yet non-fatiguing Highs.
Ease of really useful Magnetic filters.
Then Yes, I recommend Autumn.
BQEYZ Autumn: BQEYZ's Finest Moment
Pros
:
• The shell is made of high quality metal alloy
• A premium, light 4-core SPC cable.
• A very versatile, lively and dynamic tuning.
• The innovative magnetic tuning filters that really works and definitely change its sound signature
• Has an impressive technicalities for a single DD IEM.
• Full sounding and substantial note weight.
• Well-done and cohesive performing single DD that is nimble and tactile.
• Well-defined and superb tonal colour.
Cons
:
• Fitting is a bit challenging (subjective, depends on ear anatomy)
• That perceptible upper mid peaks might be an issue to some treble-sensitives.
• Not the most resolving and resolution capability is somewhat average.
Oi! mates, I'll be doing another product review from
BQEYZ
and most of you aware that I'm quite a fan of their products. This will be my fourth one and what I have here is the
BQEYZ
Autumn
, their latest flagship model and currently the most pricey on their offering.
BQEYZ Autumn
is the fourth model from their Season series and most of their previous product received mostly a positive feedback from its users on how their product is a bespoke of quality construction and a refined tuning. Each model has different and distinct tuning, from a balanced-neutral Spring 2 to more V-shape sounding Summer, but this time,
BQEYZ Autumn
is quite different among its sisters.
As I mentioned that
BQEYZ Autumn
is quite different when it compare to its previous Season models is due to a decision of implementing a huge single dynamic driver over a typical triple hybrid drivers. Previous Season models known to have a "tri-brid" set-up consist of 1 DD, 1 custom BA and 1 multi-layered Piezo-electric driver, and BQEYZ decided to change their direction on the implementation on Autumn with a more innovative unique feature.
BQEYZ
even shared it to me about the story of this one that they takes 2 years of research and development to apply it to
Autumn
properly.
BQEYZ Autumn
has a 13mm dynamic driver, it has a dual-cavity acoustic structure for a more open and airy sound and a 6μ diaphragm on its drivers to provide a better response to all audio frequency range without any distortion and deliver smooth sound. The most noticeable innovation here was the replaceable magnetic tuner filters that adjust the tuning of Autumn, They are really easy to do it and it will only take a minute just to figure it out. I really praise any forms of innovation in audio technology as long as they are working well.
This IEM has a metal shell that houses the inner parts like a dynamic drive, internal wirings, a capacitor and a large vent hole for the insertion of magnetic tuning filters to provide a better protection and offers a structural rigidity for a long term usage. To ensure a better finished,
BQEYZ Autumn
was undergo via 5-axis CNC-milled construction with well-done sandblast finished to give a more matte and tactile feel. The sizes of the shells are scale from small to medium size depends on the user's ear. Due to its medium length nozzle, it has a quite awkward fitting in my lug holes as they are bit on a loose side as that it really affects the sound isolation for I heard some external noises from the outside source, And I still trying to have a better seal and snug (Reminds me of on how I figure out a proper fitting and seal on
Tanchjim Oxygen
but still this has a better fitting than
BLON 03
). Overall, it is lightweight like a feather for an all metal construction and it doesn't give me some sort of soreness and strain in my tragus and cochlea.
The packaging box of
BQEYZ Autumn
is a medium size, square-ish one similar to
BQEYZ Summer's
packaging. It has a simple illustration of the
Autumn
at the front in a black background with prints and some basic infos about its specification at the rear in a hard cardboard sleeve. The accessories are well-placed and organise in the box and here are list of inclusions:
A pair of BQEYZ Autumn IEMs
A square circled-shaped IEM case.
A three (3) pairs of black ear tips for bass enhancement of different standard sizes.
A three (3) pairs of grey ear tips for vocals of different standard sizes.
A cleaning brush
Some paperworks such as instructions and warranty card.
A small metal plate that houses magnetic tuning filters, the bass filters (grey), Normal (gold) and Treble (silver).
A magnetic stylus.
The four (4) core SPC litz silver grey cable. (You can choose different terminations either 3.5mm, 2.5mm and 4.4mm).
As for drivability point, despite of that impedance rating of 46 Ω which is quite a scary number on powering up this little beast, these are actually easy to drive and just need an ample power enough drive to them properly even a standard amplification from a smartphone or laptop. But if you really want to drive them to their fullest potential, a source with high quality Hi-fi DAC/Amp either from audio-centric phones like LG V/G series, DAPs and Desktop amps is a must.
Here is one of the most important thing to know and how was it sound profile. Due to that tuning filters, it has three distinct sound signatures, a normal filter is more on a balanced neutral sound signature while more on U-shaped sounding on both bass and treble tuning filters configuration with more emphasis on some certain part of each respective spectrum.
On this part of analysis, I will explain my observation on each part of audio frequency spectrum of
BQEYZ Autumn
.
LOWS/BASS:
The bass is punchy, articulate and well-extended in BQEYZ Autumn. The bass quality will be enough for an audio enthusiast to perceive its depth and dynamic sounding.

Sub bass has a sufficient rumbling to be heard if some tracks demands to have it within its frequency range. I've tried some tracks with sub bass likes synthpop and electronica and all of them show that rattling and grumble sound.

When it comes to mid bass, it has an ample texture as it give a body of bass kicks to have that thudding and sustaining, a more growly and resonant sounding of a bass guitar as you will feel and hear a detail every plucking on its string and lastly, that deep reach of a bass baritone vocals.

I almost forgot to put up a bass filters on Autumn as I rarely do some filter switching. Both normal and treble filters have similar bass response based in my hearing perception but on the bass filter mode, it gives some tad emphasis on the mid bass as it gives more texture on its weight note that it will satisfy enough for some bass heads who wants a more quantity bass but still retain its qualitative edge, despite of that added emphasis on mid bass it doesn't sound bloated nor having a hint of mid bass bleeds as it was still controlled properly.
MIDS:
The midrange has that hint of warmth, clean and equally dynamic on its each part of mids section.

In bass filters, it gives a more texture on male vocals to sound even more prominent across its frequency while treble filters provides a more open, luscious and an adequate details on female vocals. Both bass and treble filters gives a bit of a subtle notch on midrange as Normal filters gives a more neutral and linear response as both male and female vocals have equally amount of body and texture to sound even more balanced and yet energetic.

As for musical instruments such as percussive, winds and rhythms, they sound more natural and organic with a hint of warmth. Guitars like lead and acoustic has a crisp and resonant shimmering sound, piano tone sounds fuller, regal and rich as it is sound like an old grand piano, Sax and trumpets has even more brazen and bright , a vibrant and sensuous sound of violin and that more pronounce rattling and hard pounding on snares. Treble filters will even benefited on this but take note it might gives some unpleasant and raucous din long term listening due to a more added shimmer and vivid on it.

Nonetheless, if you are a midcentric and you want a more balanced, neutral and pleasing and more organic timbre then normal filter will be a suffice for you.
HIGHS/TREBLE:
The quality of treble on BQEYZ Autumn is a sufficiently enough for a single DD as we all aware of its limitations to almost all single DD especially on resolution and treble extension. BQEYZ Autumn is actually a superb IEM among its single DD contemporaries. It is still leaning to a bright sounding one as it has the sparkle, clarity and sufficient airiness.

Treble filters will even benefited the quantity on Autumn's treble especially on the upper mids/lower treble range but here's the catch, it gives an even peakiness that it will gives some unpleasant and bothersome listening experience on treble sensitive, the normal filter has a noticeable peaks on those treble ranges already. Good thing that it doesn't have that either uncontrollable harshness nor sibilance that will ruin the overall listening experience. It is already given that micro detail retrieval isn't the strongest points of any single DD and BQEYZ Autumn certainly has decent resolution on it but for macro detail retrieval capability, Autumn perform it effortlessly.

Cymbals strikes sounds really more organic and its has a sufficient shimmer and extension and it also gives an excellent timbre on hi-hats with a distinct short "chink" sound.

In general, treble of Autumn has retain a sufficiently enough harmonics and clarity of a well-tuned single DD IEM.
SOUNDSTAGE, IMAGING AND OTHER TECHNICALITIES:
To look upon the sound field dimensions of this IEM, it has good emphasis on width as I perceived it as wide, an excellent reach in height and a good accentuated depth. They are quite equally proportional in my soundstage list as it reminds me on how I would I feel if I'm in a cavernous size cathedral.

Separation performs adequate as I feel the sense of spacing and placement of each instruments and singers. Layering isn't a strong characteristic especially for a single DD like Autumn, sufficient enough but nothing to praise about it, it performs decently for a single DD. As for imaging, they perform well even for a single DD as I managed to pointing out a positioning of certain instruments, it is irrelevant and not vital important to compare the imaging capability of Autumn with some of the best hybrids and multi-BAs in my current collection.

Coherency-wise, they are already excellent given to its physically aspect that they only have single DD that performs very well in cohesive manner.



The drivers performs well as they performs fast with that sufficient transient speed and tactility as it give the gradual response on decay.
As I end my comprehensive assessment on
BQEYZ Autumn
, As it lingers inside my thoughts. where I can find another IEM which has an innovative implementation with a good tonality and excellent technicalities for a single DD implementation? The
BQEYZ's
approached on its innovative replaceable tuning filter is even more logical and easy to operate rather than some other implementation like screw on nozzle filters that might give some problems like loose thread in a long run due to wear and tear ( I have BGVP NS9 and its actually my concern), Or switches that can be broke down or stuck in some cases due to accident falls.
Certainly that
BQEYZ Autumn
is a very versatile and capable set as it proves that it has a good all-rounder aspect that almost all tracks are played well done and effortlessly in a sense of musicality. Not the best in tonality when I compare it to other great single DD IEMs out there but in technicalities, it performs well that most single DDs were definitely outclassed by this in most cases and I think it will be its leverage and strength on its contemporaries.
BQEYZ Autumn
is currently available and will be cost around
$199/£148
in e-commerce sites. You can check out my reviews on other BQEYZ products:
SPECIFICATION:



MODEL: BQEYZ AUTUMN

IMPEDANCE: 46Ω

SENSITIVITY: 110dB

FREQUENCY RESPONSE: 20Hz - 40KHz

CABLE LENGTH: 1.25M

PIN TYPE: 2-PIN CONNECTOR

PLUG TYPE: 3.5mm

DRIVER UNITS: One (1) DYNAMIC DRIVER
Some Tracks Tested: ( * = 16-bit FLAC, ** = 24-bit FLAC, *'* = MQA, '*' = DSD, *'= .WAV)
Alison Krauss -When You Say Nothing At All *

Jade Wiedlin - Blue Kiss**

Led Zeppelin - When The Levee Breaks **

Mountain - Mississippi Queen *

Queen - Killer Queen **

Guns N' Roses - Patience *'*

Eric Clapton - Tears in Heaven '*'

Sergio Mendes- Never Gonna Let You Go '*'

Pearl Jam - Daughter **

Roselia - Hidamari Rhodonite *

Assassin - Fight (To Stop The Tyranny)*

Celtic Frost- Visual Aggression *

New Order - Blue Monday *

The Corrs- What Can I do (unplugged version) *

Jimi Hendrix Experience - Voodoo Child *

The Madness- Buggy Trousers *

Metallica - Motorbreath **

Mariah Carey- Always Be My Baby *

Destiny's Child - Say My Name *

Malice Mizer- Au Revoir *

Mozart - Lacrimosa *

New York Philharmonic Orchestra - Dvorak- Symphony 9 " From the New World." *

Eva Cassidy - Fields of Gold (Sting cover)*

Michael Jackson - Give In To Me *

Exciter - Violence and Force *

Diana Krall - Stop This World **

Debbie Gibson - Foolish Beat *'*
P.S.
I am not affiliated to BQEYZ nor receive monetary incentives and financial gains as they provide me a review unit for an exchange of factual and sincere feedback from yours truly.
Once again, I would like to thank
Elle Zhou
for providing this review unit, I truly appreciate on her generosity towards me and other reviewers.
If you are interested this IEM product from
BQEYZ AUTUMN,
Just check out the links below:
Facebook:
https://m.facebook.com/profile.php?id=100057463418451
Aliexpress:

BQEYZ Official Store

https://bqeyz.aliexpress.com/store/4997112

Lazada:
https://www.lazada.com.ph/shop/bqeyz-audio
Last edited by a moderator:
A sound Bigger than nature
Pros
:
-Huge spatiality offering a very immersive oversized sound
-Tonality well balanced and cohesive
-Full and natural timbre
-Bass powerful very corpulent
-Modules to modify the presence and impact of bass in 3 levels
-beautiful and sturdy construction and quality 2pin cable
Cons
:
-Average instrumental separation
-Average resolution
-lack of air and extension in the upper
-lack of definition-precision in the attack
-BQEYZ AUTUMN REVIEW-
If you hoped one day to be able to support two big speakers on your shoulders, immediately stop your bodybuilding sessions and opt instead for a unique earphones that offer a similar experience: The BQEYZ AUTUMN!
But what can this B-Q-E-Y-Z gibberish mean? Um, this is actually an epiphany, a message that a Chinese audio entrepreneur heard in a dream, even though he didn't understand English, this phrase '' Best-Quality-Earphones-for -You '' strike his mind. The appearance of the Z still remains a mystery. The other theory is that a team of entrepreneurs was playing scrabble to find their audio company name and that they were not very talented at the game.
Still, this company has experience behind the audio tie and has been in the industry for over 7 years. BQEYZ has won the respect of tight budget audiophiles thanks to their hybrid IEMs offering crazy sound benefits. The KC2, K2 and KB100 are all hybrids selling under the $ 50 mark, delivering detailed, balanced, and surprisingly refined sound for a ridiculous price. While everyone throws themselves on overexcited KZs in the low-medium-high peaks, the BQEYZs remain in the shadows but pass the test of time.
I could talk about this company for a long time, because it has fascinated me for years, why? Because it is INNOVATIVE! Yes, and creative! For example, they uses a sophisticated acoustic chamber for their IEM (yes, I opened them out of curiosity, and that confirmed my admiration while unsettling my understanding of the possibility of profit at such a low price). It modifies their balanced driver using filters to soften their projection, and this well ahead of other chifi companies including the giant FIIO. But above all, they designed unique (and patented) technologies such as a dynamic + piezo electric transducer duo which was used for their SPRING 1 and 2 and Summer IEM.
Today, I am going to do a little review of their latest IEM, the AUTUMN, which continues to incorporate more than interesting acoustic innovations, this time thanks to magnetic modules allowing to change the low frequency response in a turn of hand. But that's not all, as the Autumn uses a large dynamic driver, i.e. 13mm, and this has a huge influence on the type of sound presentation.
SCORE:

TONE: 8.5 / 10
TECHNICITY: 8/10
CONSTRUCTION-DESIGN: 9.5 / 10
SOUND BENEFIT: 8.5/10



Characteristics:-
> Large dynamic driver of 13 mm.
> Double cavity acoustic structure.
> Replaceable adjustment vents with a magnetic structure.
> Professional pairing offering pure sound with a wide soundstage.
CNC machined metal ear cavities> 5 axes. > Ergonomic and comfortable.
> High quality silver and copper hybrid cable.
Technical specifications:-
> Impedance: 46Ω.
> Sensitivity: 110dB.
> Frequency response range: 7Hz-40kHz.
> 0.78 mm 2-pin dividers.
> Available in three different plug options: 2.5mm / 4.4mm / 3.5mm.
CONSTRUCTION-DESIGN


Well, I'm not going to dwell on this subject, but here it is.
The build quality is excellent, a very solid metal shell, not easy to scratch-scratch, beautifully sculpted, a midnight blue with sumptuous play of reflections.
Neither too big nor too heavy, similar in size to the FIIO FH3, they have a comfortable ergonomic shape, with no sharp or unpleasant angles.
The 2pin connectors are securely indented in the shell, promising good durability.
The SPC cables is of excellent quality as well.
What distinguishes them from other intras are the replaceable vent modules, small metal washers with filter that we change with a magnetic stick, no more screw filter changes, now you can calibrate the bass level in a few seconds. And be addictive!
You have the choice between 3 filters:
Bass = the warmest and bassy sound
Normal = the roundest and most balanced sound
Treble = the cleanest sound in the highs and flat (but not anemic) in the bass
For this review, I'll focus on the NORMAL filter.
GENERAL SOUND IMPRESSIONS
What struck me most about the Autumns was the enormous spatial presentation, very tall and wide, open and out of my head. The instruments sound larger than life, extended in presence, a real 'sonorous niagara'. The spatial field surrounds us from all sides, in a circular manner, even behind our heads. Then, as I was used to the sonic timbres delivered by a mix of dynamic, balanced and piezo transducers from their older models, I was pleasantly surprised by the naturalness and density of the Autumn's timbre.
The tonal balance also impressed me with its organic cohesion, fleshy roundness and heavy dynamism.
SOUND SIGNATURE between V and W shape, with emphasis on mid-bass, midrange and the whole high range up to 10khz. Very well balanced and with the ability to adjust the bass but not make the highs suddenly bright and resonant. This kind of signature is on the edge of the target Harman and Dunu. The amplitude of the presences tends to extract the vocals and blown type instrument, to give weight to the piano note (good presence of low-midrange therefore).
The BASSES are quite warm, but nuanced and quite vibrant so versatile for both jazz, pop and classical. The strike is fleshy, heavy, and does not descend in all linearity, although it can move air in a unique way due to this 13mm driver, the relief is very round and the density very full, which benefits the cello as much. that a digital sub-bass type synthesizer. There's a lot of physicality to the impact, even if it's a bit loose and not super fast.
The MEDIUMS are central and have a broad frontal presence, they take the front and line the stage. The texture is polished, the timbre densified in body by the low harmonics and just transparent enough. The vocals are anything but thin, there is breath in them, a full body in relief, an open presentation. No disturbing sibilance or abrasiveness, soft and felted contours. The resolution is good without being incisive or analytical, the Autumn pushes forward the presence of the mediums in packet rather than in individual articulation, this favors a homogeneous musicality and rich in large sound layers. I would say that the attacks lack a bit of precision even if its physical articulation is excellent its cut lacks air and cleanliness in the "silence" between the instruments.
The HIGHs are full, have a 3D relief, a soft but controlled grip, the crash cymbals are fast and cut short without shouting but without great nuances in their clarity too. These highs don't extract a lot of micro-detail, don't have great sparkle and resonance, or extensive extension. They are a little aggressive around 8khz and the articulation lacks precision. Les Autumn delivers a huge wall of sound that is cohesive in its acoustic macroscopy, but which loses in holographic articulation when there are many excited instruments.
COMPARISONS
VS TRI I3pro (1DD + 1planar + 1BA- $ 170)
The I3Pro have a warmer, sloppier bass with a softer impact. Mids with higher resolution, faster and more defined attack, better transparency and less grainy texture. The highs are slimmer and brighter and deliver more micro-detail and yet faster attack. Tonally, it is a little more heterogeneous and colorful, less aggressive. Technically, it is more efficient but tonally less well balanced due to these bass that can blow on the rest of the spectrum.
VS MOONDROP KATO (1DD-190 $)
The Kato are more neutral, analytical and balanced, have a fuller and more abrasive trimbre. The bass is less up front, more textured and quick-controlled in their impact. The instrumental separation, resolution, transparency and attack are superior. The timbre is thinner in body. The treble more airy, resonant, brilliant. The more intimate and closed spatialization. Tonally and technically they are superior to Autumn but colder, drier and clinical in their presentation.
CONCLUSION
Although the Autumns are not masters of technicality, nor of resolution, the unique sound experience they deliver is highly addicting due to the vastness of spatial presentation which acts like a high, long wall of sound that surrounds it. the listener in a circular manner at 360 degrees.
A warm, autoritative and meaty bass tone that can have a basshead impact level with the 'Bass' filter, or highly cohesive and balanced with thick and present mids and highs just enough rough and energetic.
Easy to love except for those who are sensitive to instrumental separation or high section around 8khz, the Autumn are not easy to forget.
-----
PS: I would like to thank BQEYZ for the donation of these IEMs for the purpose of criticism. Never worry that the free or a big discount for an audio product positively affects my opinion, it has been so long that I criticize it that I am shielded from this kind of affect. I will continue to preserve my independent integrity, as well as my outspokenness, otherwise I will feel unworthy and dirty.
You can get these headphones for $200 through this official distributor:
https://hifigo.com/products/bqeyz-autumn
PPS: A video review is coming very soon, so follow my youtube channel here:
https://www.youtube.com/channel/UCv4rfIhJhTZzOxlZNrJaM2Q
Last edited:
The Brightest Autumn
Pros
:
Great tuning, with the possibility of adjustment thanks to the filters.
- Balance and coherence between the three bands.
- Magnetic filters are very easy to change and effective.
- Very good soundstage.
- Overall design and construction.
- Good cable, with the possibility to choose between three plugs.
- Very good fit and ergonomics.
- Carrying case.
Cons
:
I would have liked more micro-detail extraction capacity.
- Absence of foam tips.
Introduction
Autumn is over and BQEYZ (Dongguan, China) has made the most of it. After the iteration of its triple hybrid, it has started a new journey based on a 13mm dynamic driver with a wide frequency range. But the brand wanted to introduce a more noticeable and important new feature. It's not the dual-cavity acoustic structure, nor its 6µ diaphragm, nor its new 4-wire silver-plated copper monocrystalline mixed cable. It's about the magnetic tuners. BQEYZ has created a kind of filters, which are like magnetic discs, inside which there are different networks that manage to change the air pressure in the ear canal, through the amount of air permeability, so that the sense of hearing is completely different. At the same time, the magnetic force of the tuner makes the dynamic driver obtain a double magnetic flux, to improve the lateral sound field of the earphone. Also, he has devised a very simple way to interchange these tuners. This, and its influence on the sound and everything in general, will be discussed in the next review. Stay tuned.
Disclaimer
I would like to thank Elle Zhou for offering me this model, in exchange for writing an honest review. I want to make it clear that all my opinions written in this review have not been conditioned by this fact, nor will I ever write anything that I do not really think or feel here. I will only write about my personal opinion in relation to the revised product.
Specifications
Driver Type: 13mm dynamic driver with ultra-thin 6µ diaphragm.
Frequency Response: 7-40kHz
Sensitivity: 11dB
Impedance: 46Ω
Jack connector: Choice of 2.5/3.5/4.4mm
Cartridge connection type: 2Pin 0.78mm
Packaging
The BQEYZ Autumn comes in a medium sized, dark grey box. Its size is 170x113x60mm. In the upper left corner is written the brand name. In the centre, in larger letters, the model. And in the lower right corner there is a small description. All this, in white ink. In the background, there are subtle lines that evoke the profile of one of the Autumn capsules. On the back are the specifications, also in white letters, on a clearer grey background, along with a drawing of a capsule with its cable connected. At the bottom, again the model and at the bottom, on the right, the brand name.
The interior slides out and consists of an orange box. The inside is protected by a black cardboard cover, which has a window at the top, allowing the capsules to be seen. In the centre of the lid is a sentence and at the bottom is the brand name. After removing the lid, the plate containing the magnetic filters and the tool for exchanging them can be seen. This is a thin bar with a magnet at each end. There is a second layer of accessories, in short:
The two capsules.
The magnetic plate containing the tuning filters.
Three pairs of tuning filters, the normal one is placed in the capsules.
The tool for exchanging the filters.
Three pairs of silicone tips, with black core and very clear grey exterior, sizes SxMxL.
Three pairs of dark grey silicone tips, sizes SxMxL.
The zippered carrying case.
The 4-strand silver-plated, mixed monocrystalline copper cable.
One cleaning brush.
Instruction manual.
Warranty certificate.
The box is the classic BQEYZ box, but this time it is slightly taller and black. Perhaps it is to store the filters. It is square and the tool fits a bit tight, but without problems. I would have liked it to be elongated and with a light pouch to store the filter holder and the tool, in order not to lose the magnetic tuners.
6 pairs of tips are fine, but I miss a couple of foam tips. It has the detail that they are stored individually in foam rubber.
The cable doesn't look very thick, but it feels high quality, you can even buy it separately. The fact that you can choose between 2.5/3.5/4.4mm plugs is what should be standard for products in this category, even lower.
In conclusion, the packaging and contents are not very different from the Summer model.
Construction and Design
The capsules are made of metal and are manufactured with a 5-axis CNC. They are medium sized and lightweight. They have a fine, smooth sandblasted surface and the colour is a very attractive dark turquoise blue. The shape of the outer face is slightly similar to that of the Spring 2. It is a semi-circle with one corner stretched and the other more rounded. The flat side is not so flat and has a slight curve.The outer face is not plain, but has two indentations, a kind of irregular groove, close to the two vertices. The inner face has the classic protrusion at one end, with a slight valley, in which the magnetic hole is located, in which the tuning filter is fixed. It is close to the skirt of the nozzle. Near it, towards the protrusion, is inscribed the letter indicating the channel. Following the edge is a sunken oval with three holes. The nozzles are of a different colour, but also metallic, silver-plated and polished. They have three levels, wide base (7.5mm), narrow neck (5mm) and wide ring again (5.8mm). The length is 5mm and the nozzle is protected by a mili perforated metal grid. On the rim of each capsule is a word written in white lettering. The right side has the name of the brand, the left side the model. On the rounded edge, on the flatter side, is the 2Pin 0.78mm connection. It is a rectangular machining, with slightly rounded corners, inside of which there is an oval/rectangular piece, containing two golden cylinders, which are the female connectors themselves.
The capsule is undeniably beautiful, its colour, surface and size is ideal and very attractive. But the tuning filters are exquisite. They are metal discs, magnetic, with a hole in the centre, in three colours (grey, gold and silver), inside which there are different grids that change the air pressure. This alters the frequency response, especially in the low frequencies. The high frequencies are also changed, albeit slightly.
The cable consists of 4 intertwined, silver-plated strands of mixed monocrystalline copper. The cable is not very thick. It is very comfortable and easy to handle. It is available in 2.5/3.5/4.4mm plugs. The shape of the connector is a cylinder with a depressed centre, which is smaller in diameter. The end where the cable exits is slightly and evenly tapered. On the depressed part and longitudinally, the marking is written in white letters. The dividing piece is only the depressed cylinder of the plug sleeve. The pin is a metal ring, also with a recessed centre and bevelled edges. The connector sleeves also have the same shape as the plug sleeve and the two connectors are mounted on a rectangular plastic plate. Both are marked with the letters L and R. The cable is ear-guided.
The metal plate that holds the filters is finely sandblasted. It has 6 metal holes for fixing the filters. BQEYZ is written on the top, in white letters. At the top is the grey filter for bass, the normal gold filter is in the middle and the silver filter for treble is at the bottom. The tool is a cylindrical metal bar. It has a flat part in the middle and tapers subtly towards the ends. There are magnets on the ends which allow the filters to be attached to the capsules. The procedure is simple, just place one end of the tool near the chosen filter. The magnet on the plate is of lower intensity than the one on the tool, so it sticks easily. To put it in the capsule, just fix it in its hole and slide the tool sideways, rather quickly, as if you were writing a line. It's simple, very nice, and there are even videos showing it.
BQEYZ has created something extremely practical, an alternative to the screw-in filters that other brands have. The overall construction is excellent, as is the shape, colour and finish. But I have to stress that the filter mechanism is superior. And although it is magnetic, they do not fall out easily. I haven't tried running with them, but daily use shouldn't be a problem. Although you never know the bumps in the road.
The cable is thinner and the shapes are similar to the previous cables, with a colour to match the new capsules. The design of the new capsules has changed slightly from the Spring and has a slightly larger inner protrusion. But overall, although the outer face is also different, both the size and the lines are similar. But that does not detract from the beauty of the whole thing.
Adjustment and Ergonomics
The size is very ideal and both the shape, with the slightly larger protrusion, as well as the angle and length of the nozzles, provide a very good, firm and durable fit. Insertion is shallow to medium, depending on the tips used. Even bi-flange or tri-flange tips can be used, with remarkable results.
The sound insulation is simply good.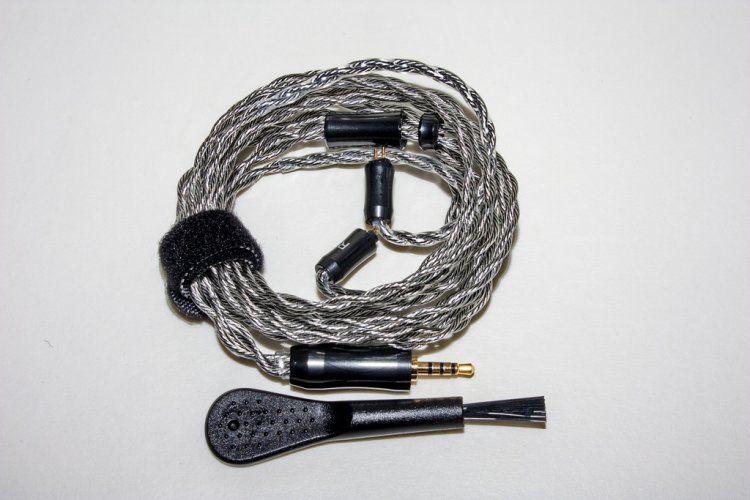 Sound
Profile
I understand that the profile of the BQEYZ Autumn can vary from a tiny w to a more balanced, neutral, even midcentric profile, with the treble filter. In any case, none of their profiles are polarised and their whole curve is smooth and pleasant, with a certain touch of warmth with the bass and normal filters.
Bass
Traditionally, filters on the nozzles are used to tune the mid/high frequencies. This is usually the simplest traditional tuning method. There are other filters, which have become more common in recent times, which are the rear filters, located in the capsules. But the real revolution of these back filters is that they are magnetic, like the ones designed by BQEYZ for the Autumn. Normally, these filters alter the lower frequency range. On this occasion, between the treble filter and the bass filter, there is a difference of just over 6dB between them, while the normal filter is almost half that. With the low-cut filter the Autumns do not become IEMS for bass heads, but for bass lovers. One of the great advantages of the Autumn's dynamic driver is that it doesn't lose quality when the internal pressure is increased to achieve maximum bass power. And that says a lot about BQEYZ. With the normal filter, the bass is quite linear, with a slight emphasis on the mid-bass, which gives a very realistic timbre to the set. The punch is very dry and has a high speed, both in execution and decay. There is no aftertaste or contamination towards the midrange. Even the texture is quite remarkable with the gold filter, and I'm sure those who find the grey filter too much for their taste will find that the gold is perfect for maximising the rest of the Autumn's characteristics. But it's when the grey filters are put on that the fun begins. It's really pleasing to see how the bass is maximised with this driver, while maintaining the speed, definition and level of resolution. Despite the speed, it is true that the decay feels slightly affected, but the texture is quite enjoyable, gaining in richness and roughness. This is not a harsh, overbearing or strongly impactful bass, but possesses a blend of delicacy, technique and power, classic of a finely tuned and truly capable dynamic driver. Both colour and timbre are natural and expressive, reflecting these characteristics in reproduction. The bass feels very full, agile, deep, with impact. Testing the pure sub-bass tones denotes the realism that exists in its execution. As it should be, the audible end is only perceptible, so there is no colouring whatsoever and the physical representation dominates in this aspect. This results in a very deep low end, a high degree of lamination, the ability to recreate layers and the ability to draw bass lines with great ease and fidelity. This is the real test of the Autumn's technical ability in the low end. And even with the grey filter, the midrange does not suffer, because it is the sub-bass that is maximised. Moreover, because the confluence occurs between 300Hz and 400Hz, the difference between each filter being only 1dB at 200Hz. Pure art in tuning.
Mids
But the grey filter can shine not only in the low end, because its use also serves to enhance the warmth of the final sound, as well as increasing the weight of the beginning of the mids, which helps to give this first segment more body. After switching to the gold filter, the drums and bass become less powerful, but the guitars become more prominent and the vocals become sharper. It's a matter of taste, if you want clarity to prevail perhaps the normal filter is the most appropriate, even the silver one. But if you want extra corpulence, the grey filter is still very effective, a way to enhance male vocals and give them extra prominence. It's true that the detail with this filter is very good, but the clarity you get with the other filters makes your sound a little softer, but technically effective. It is not an analytical sound and its ability to extract micro details is at a limit, because it manages to hint at them, but not to present them in a complete way. With the gold filter the notes are sharpened and even more so with the silver filter. The sound also becomes clearer, cleaner and more delicate. This separates the notes even more, but technical skill goes only so far. One thing is level of resolution and the Autumns go to a mark. Filters help to clear the nuances, but the driver is the same and its ability is not that of a complete analytical sound. True, the technique is remarkable and the representation can veer from smooth and delicate, to more critical and thorough, but I wouldn't rate the Autumns as excellent in the sense of micro-detail extraction, although I would rate them a good B. What is undeniable is the clarity with all filters, the enormous sense of separation, the amount of air and the dark, clean background. Even with the grey filter and the warmer exposure, the ability to articulate the notes is highly descriptive. The exposure of the whole range of voices and instruments is rich and tonally accurate, and the tonality can even be corrected to taste with the filters. It is clear, then, that the tuning is very accurate and achieves a very complete central range, which can be tuned to one side or the other thanks to the filters, which gives the ensemble a versatility within the reach of few, because it starts from a base, a response that I find very accurate, balanced, full, which manages to highlight each range, in a soft way, not strident, but with its own personality, which achieves a relationship between presence, clarity, closeness and excellent fullness. The result is a beautiful, descriptive range, very well presented and represented in its full width. It has a very appropriate presence, which feels respectful to the recordings, giving them their space, place and position. In this sense the Autumns are very democratic, they don't dictate the distance where the elements should be, but they are free to present themselves in their precise spot. And this is another skill that I appreciate very much and that raises the level of this product.
Treble
The Autumns have a high end tuning that is a good mix of controlled sparkle. They are not treble IEMS, but they have a pleasant extension. The brightness is felt, but not overly so, nor are the highs linear, but they have slight drops in control, which are intended to produce that sparkle, but without becoming fatiguing. This is something you feel when playing sibilance-sensitive tracks: to see how the Autumn resolve these situations is commendable. The good thing is that these abilities are not altered by the change of filters, as they are very much in the lower zone and very subtly in the upper zone. Although it is true that its perception is freer when the bass is lightened. The notes are delicate, quite fine and have a natural, realistic timbre that does not feel forced. The sparkle resides in the thin expression of the treble and the control, in the light emphasis with which they are finished. Truly, the compromise BQEYZ has made in the tuning of this band is very eloquent and verges on excellence. The integration of the upper band with the rest is totally coherent and no disparity is felt in its expressiveness. The amount of air is just right, but not exceptional. But it can be enlarged by lightening the bass.
Soundstage, Separation
The soundstage is very well laid out. I have previously commented that the placement of voices and instruments has a distance that I feel is in keeping with and faithful to what is supposed to be the original recreation of each track. There doesn't seem to be anything forced or arranged in a forward or backward manner, but rather there is a harmonious freedom in representing the scene. This means that the image distribution is also very coherent and there is a good relationship between the three axes. Without the scene being huge, the sense of air and separation is very effective, very adequate, providing a very pleasant and realistic representation of three-dimensionality and envelopment, but without there being a clear perception of sound outside the head, which provides that necessary degree of realism.
Thanks to the filters it is possible to gain a sense of depth, even width, by using the grey filter. While using the silver filter it is possible to gain a sense of air and the scene becomes more volatile, delicate, with a more perceptible and clearer separation. And commendably, the sense of height is always noticeable, something that is not easily sustainable.
Comparisons
Ikko OH10
Slightly lower in price, there are the Ikko OH10, an IEMS that I like a lot and that have a more U-tuning, with a more emphasized sub-bass and high mids on par. The construction is metallic but heavier and they have an ergonomics that if it adapts to our morphology, with a superficial insertion, is excellent, as in my case.
In terms of sound, if you use the bass filter on the BQEYZ, there is no doubt that those 3dB on the sub-bass end are clearly perceived on the Ikko, they are also slightly easier to move. But the bass rating is very similar, because in performance, as in loudness, timbre and technical characteristics they are very similar. And that's something that says a lot about the Ikko, because having more emphasis, their control is exquisite. It is possible that the Autumns have a slightly darker bass and the OH10s have a little more comparative colour. This may give a sense of greater clarity in the Ikko. It is also true that their dynamic driver does not necessarily cover the entire audible range and may be more focused on midrange and bass. On the other hand, the BQEYZs are subtly faster and also overcome decay in the same proportion.
In the mid-range, the two have similarities as well. Many parameters are similar and the male voices sound similar. The greater emphasis on the upper mids is the biggest difference, something that is felt in that area, in the harmonics of the lower mids and in the female voices. There is a bit more density, fullness, balance and body in the Autumns, while the Ikko's give more sparkle and less warmth. But the bigger bass can also influence the overall sound pressure of some recordings, giving the BQEYZs an advantage of greater freedom. However, on those recordings where the bass is light or non-existent, the Ikko's less body and superior brightness is noticeable.
It is in the upper area where I find the most differences between the two IEMS. The brightness is obvious in the Ikko, being more present, linear and extended. There is more control in the Autumn, even shifting towards the silver filter. The overall perception of the sound is another matter, though.
The coarser detail is perceived as more shaded in the Autumn, while in the Ikko, their greater brightness and extension projects them higher, being thinner, crisper and more pronounced, giving a good account of their somewhat more analytical character. In terms of micro nuances, the Ikko is subtly superior, something that is almost evened out if other normal and treble filters are used on the Autumn.
The scene and image rendering is more three-dimensional in the Autumn, with a more enveloping and ethereal feel. The Ikko's are a bit more concrete, giving a more flat feeling, not as volatile as the BQEYZ.
In general, my thinking is that if you have the Ikko, the Autumn is not necessary, unless you want to take advantage of the other two tunings of the BQEYZ. On the other hand, unless you prefer the double emphasis of the Ikko, I would choose the BQEYZ Autumn, for several reasons, but I would highlight their versatility as a truly outstanding point.
Comparative Frequency Responses with other IEMS
Conclusion
Perhaps autumn can be associated with the maturity of a life. In this case, that maturity is the fullness of BQEYZ, when it comes to designing what I think is the best IEM I've been able to try from this brand, the one I like the most. The Autumn return to the most basic design, that of a single dynamic driver, but with a great novelty: its magnetic tuning filters. But not only are they good for this reason, which makes them an extremely versatile product, but they also start from a great base. It is true that BQEYZ has been fine-tuning a frequency response with some similarities in its previous models. But it is only now that it has hit the nail on the head and managed to balance it, and even make it more flexible. And there would be no point in filters if that base were not good. Fortunately, it's not just good, it's excellent, so the result is even better.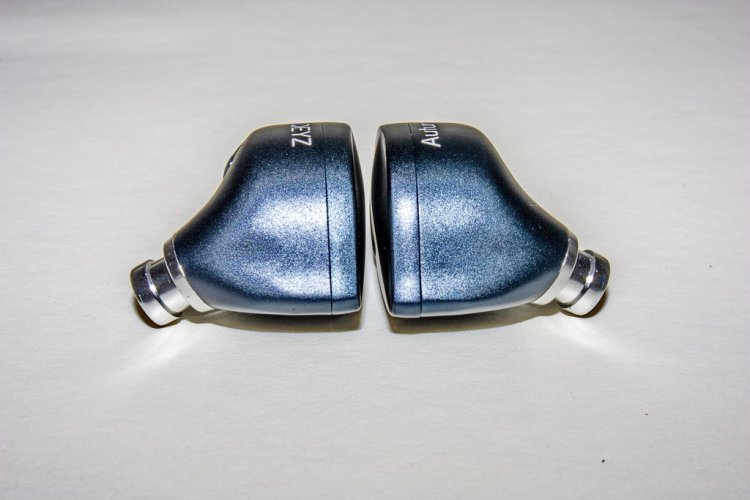 Sources Used During the Analysis
HiBy R3 PRO.
Tempotec Sonata E44.
Earmen Sparrow.
Hidizs DH80S.
Hidizs S9 Pro.
Qudelix-5K.
Burson Audio Playmate.
S.M.S.L Sanskrit 10th MKII + iFi ZEN CAN.
ACMEE MF02S
Ratings
Construction and Design: 94
Adjustment/Ergonomics: 92
Accessories: 70
Bass: 90
Mids: 91
Treble: 86
Separation: 91
Soundstage: 90
Quality/Price: 90
Purchase Link
https://es.aliexpress.com/item/1005003532634040.html
You can read the full review in Spanish here:
https://hiendportable.com/2022/01/02/bqeyz-autumn-review/
Last edited:
Extremely versatile and technical all-rounder
Pros
:
Excellent and versatile tuning even before taking into account well-implemented tuning magnets
Tactile, linear, authoritative bass boost with a refined restraint that doesn't impede versatility
Detailed mids which are full-bodied yet clear and natural
Sparkly treble with excellent clarity and macro-resolution
Outstanding dynamics
Superb timbre
Well-proportioned and expansive soundstage
Very good layering and separation
Excellent build quality
Outstanding stock cable (with choice of terminations at no extra cost)
Cons
:
Imaging is middle-of-the-road
Slightly peaky treble might drive away those with sensitivities
Not a lot of included tips
Somewhat finicky fit
Mediocre isolation
Introduction
: BQEYZ, while having produced several highly regarded entries such as the KC2 in the budget-tier, continues to fly somewhat under the radar with their entry-midfi "Seasons" series of IEMs. The prior entries in this series — the Spring, Spring II, and Summer — all featured a 1DD+1BA+Piezo setup, but BQEYZ has decided to switch things up quite a bit with their brand new Autumn: it is now a single dynamic driver IEM, but it is nevertheless unlike just about any other single-DD I have ever hear before in multiple ways. Firstly, BQEYZ is again using an iteration of the rather huge 13mm dynamic driver used in their previous "Season" hybrids, although this time it is paired with a dual-cavity acoustic housing which is similar to what I recall NF Audio using for their highly regarded single-DD IEMs. Secondly, BQEYZ has implemented a tuning mechanism which as far as I know is up to now totally unique: they are not using nozzle filters to attenuate the upper mids and treble, nor are they using switches to modify the electronic crossovers (obviously, as this is a single DD we're taking about here), but rather they are using replaceable magnets inserted into the housing using a special tool to modify the bass response.
I reviewed the Summer last, um, summer, and found it to be fairly mediocre. But as I have a special love for single DDs, I jumped at the chance to review the Autumn even before I knew about the impressive technical specifications or the unique tuning filter. Of course, all these mean nothing unless the result sounds good. So do they? Absolutely! The BQEYZ Autumn has been the biggest surprise of 2021 to me (other than perhaps the KZ DQ6 which has no right to sound as good as it does for $20). Read on to find out more!
I would like to thank Elle Zhou at BQEYZ for providing me with a sample of the Autumn in exchange for my honest review. It retails for $199.
The specifications are as follows:
Driver: 13mm Dyamic
Impedance: 46Ω
Sensitivity: 110 dB
Frequency Response: 7-40KHz
Connector Type: 0.78mm-2 Pin
Plug Type: 2.5/3.5/4.4mm available
Packaging & Accessories
: While BQEYZ may not go
quite
as all-out in packaging and accessories as manufacturers like Dunu or FiiO, they are not too far off either, and in fact at the price points I would probably say BQEYZ has the edge in quality if not quantity. I particularly love the 4-core mixed copper/SPC cable, which both looks and feels spectacular. The metal hardware gives it a feeling of quality in construction, and it has exactly the right combination of thickness and flexibility. The formed ear guides are quite moderate and shouldn't cause issues with fit for most people (and this is something that I often have a problem with on certain cables).
Also noteworthy in terms of accessories is the excellent hardshell carry case, which is a nice combination of being compact externally and spacious internally. BQEYZ also includes a cleaning brush, as well as of course the three sets of tuning magnets (Bass, Normal, Treble) and the special tool for changing the magnets. The one area where I would have liked to see more effort put in is that of tips; there are two sets of S/M/L tips, one in small bore and the other in wide bore, both of which are quite satisfactory yet which may not cover enough bases for all ear anatomies out there (the Autumn isn't the most versatile ergonomically, as I will elaborate on below). In particular the inclusion of foam tips would have been nice. Nevertheless, all things considered the included accessories are more than satisfactory for the price range, and let's be honest: people dropping several hundred dollars on a lesser-known IEM probably have their own collection of favorite tips already. The cable alone could probably sell separately for $30-$40 without raising any eyebrows as well.
Build & Comfort
: Thankfully BQEYZ has abandoned the rather cheap-feeling plastic shell of the Summer and gone back to a CNC metal shell. The build quality is superb, and while the "Benzo Blue" color I received could probably stand to have a better name, I find it quite beautiful. The shells are on the smaller side and also are fairly lightweight, and I was able to wear them for long listening sessions without any fatigue or hotspots developing, etc. However the size in combination with a somewhat odd nozzle angle meant that I found it fairly finicky to get a proper fit and stable seal. I had to do quite a lot of tip-rolling, and in fact my own rather large tip collection was of no avail and the only success I found was with the stock wide-bore tip in the large size (though I typically wear small or medium size tips at most). In addition, the loose fit in combination with the triple-vented shells meant that isolation is mediocre at best.
Signature
: The signature of the Autumn depends of course on the tuning chosen, and ranges from a warm, mild V-shape on the Bass filters to neutral-bright on the Treble filters. However by far my favorite is the slightly warm U-shape of the Normal filters, which will form the basis of the remainder of my review. In this configuration, there is a mild emphasis on the sub-bass and mid-bass in about equal measure, without any bloat or bleed but still imparting a pleasing amount of body and mild warmth to the lower mids, as well as a slight accent on the lower treble. It is a tuning that is undeniably musical, but not so far off from neutrality that there is any real artificiality to the sound; everything is pleasantly organic.
All three filters are well-done and will probably each have their advocates, but BQEYZ did the right thing by making the Normal filter the default as I feel it is by far the best all-rounder and can play just about anything quite well.
Bass
: I don't know if it's the huge 13mm driver, the dual-cavity structure, or simply exquisite tuning, but the bass response of the Autumn is right up there with the best I have ever heard. Bassheads need not apply (even the Bass filters will probably not satisfy them), but in terms of a mild but extremely high-quality boost (linearly applied to both the sub-bass and mid-bass) the Autumn is hard to beat. Extension is quite good, and there is never any lack of reach or authority. The moderate boost means that the slam is not by any means headrattling, but nevertheless there is a degree of tactility and percussiveness which is quite surprising for such a restrained presentation. Most importantly, there is quite a lot of texture and detail. Decay is a bit extended, giving a nice musicality and a mild sense of atmosphere to the region.
Mids
: If the bass region is spot-on, the midrange is no less so. The organic descent of the bass elevation (as opposed to a Harman-ish bass shelf) means that the lower mids are nice and full, with a tinge of warmth, but never to the point where anything is obscured or bloated. Male vocals as well as instrumentation have just the right amount of body to them, and pianos in particular have an absolutely spectacular timbre (attack is just right, and the decay again slightly extended). Female vocals on the other hand have proper energy and even an autumnal hint of cool crispness, though not at all to the point of sounding thin or harsh. There is quite a lot of macro-detail throughout the midrange, and though the Autumn will of course be beaten in terms of microdetail by good hybrid or BA setups, I do not think anyone will find cause for complaint. I love mids as much as I love good single-DDs, and I am beyond happy with what is on offer here.
Treble
: Traditionally the treble region has been the Achilles' heel of single-DD setups, and while there are indeed some compromises here in the Autumn, nevertheless I think BQEYZ has managed to thread the needle quite admirably. There is a bit of peakiness (especially around 5K) which might bother some people with sensitivities here, but on the other hand BQEYZ has kept from indulging in the excesses of many other ChiFI manufacturers while still retaining most of the advantages that can be obtained by judicious tuning in the region. The mild lower treble elevation is followed by a sizable anti-sibilance scoop which means shoutiness is never an issue, but it is so well done that there is rarely a sense of loss of certain harmonics that often accompanies this choice. Clarity and macro-detail are absolutely superb, there is quite a good amount of sparkle and shimmer, cymbals and other instruments retain excellent timbre, and there is a moderate amount of air present (though the well-nigh inevitable upper-treble rolloff is still there). Those with lower-treble sensitivities (especially around 5K as I mentioned) may want to look elsewhere, but for everyone else I think this is amongst the best examples of judicious treble tuning in a single-DD that is currently on offer from any manufacturer.
Soundstage & Technicalities
: There are plenty of single-DDs these days with excellent tonality, but few combine this with the technical prowess of the Autumn. Timbre from top to bottom is amongst the best out there. Dynamics are superb, macro-details likewise are excellent, and micro-details are respectable if still beaten by multi-driver setups. Soundstage is very well-proportioned, with excellent width, excellent height, and some depth. Layering and separation do not reach analytical levels (especially given the mild warmth of the lower frequencies), yet congestion was never an issue at all for me. The only point that could stand some improvement is the imaging, which while certainly adequate is not class-leading.
Select Comparisons
:
vs. NF Audio NM2+/NA2+ ($169)
: The NM2+ redefined what a single-DD in the sub-$200 price bracket could achieve in terms of raw technicalities, however this came at the cost of a fairly aggressive upper-mid and lower treble boost which many were not able to tolerate. I had hoped that the NA2+ would give us a somewhat more musical tuning while retaining most of the technical performance of its older brother, but unfortunately what actually came out was in most ways indistinguishable from the former model. I am happy to say that the BQEYZ Autumn is everything I had hoped for from the NA2+, and I believe that it is a true upgrade of both models. The tuning filters are the icing on the cake, since the Treble filters yield a more refined and less offensive take on the neutral-bright tuning of the NF Audio models, while still allowing users to choose the Normal filters for a more musical tuning which does not give up any of the technical prowess of the Treble filters. As far as technicalities go, while it is true that the NF Audio IEMs have better imaging and perhaps
slightly
better soundstage and separation, they also can become harsh to the point of being unlistenable on certain tracks even for those like me who can enjoy them on most others. The BQEYZ Autumn is simply much more versatile and well-rounded, making the $30 price difference more than justified.
vs. Dunu Falcon Pro ($199)
: The Dunu Falcon Pro is another recent single-DD at the same price point which I reviewed not too long ago. While the Falcon Pro is quite well-done for what it is, the fact remains that it is far more of a specialty IEM than the Autumn. To put it simply: if you want a powerful mid-bass punch and/or have a sensitivity at 5K, go for the Falcon Pro; if you want anything and everything else, go for the Autumn. The Autumn wipes the floor with it on technicalities, and in terms of tuning is simply far more versatile (despite the fact that both IEMs employ tuning filters).
vs. KZ DQ6 ($20)
: This one is easy. If you love the KZ DQ6 and want a true upgrade in terms of technicalities, buy the BQEYZ Autumn. End of story.
Conclusion
: It is impossible not to give the BQEYZ Autumn my enthusiastic recommendation. It is a marvelously well-balanced, well-implemented, and highly technical single-DD. The tuning system is useful and easy to operate, the quality of the build and the accessories is unimpeachable, and above all the Autumn is a versatile all-rounder which effortlessly unites musicality with technicality in just about any genre you can throw at it. BQEYZ has always shown a willingness to experiment, and while I cannot say I have always loved the results, in this case they have overlaid innovation on a tried-and-true, back-to-basics single DD foundation, and as a consequence have hit it out of the park. It is not without its faults, but the few faults it does have are far outweighed by its virtues.
Last edited:
BQEYZ AUTUMN – VERSATILE EXCELLENCE
Pros
:
Fairly Balanced Profile
Versatile with Swappable Filters
Authoritative yet controlled Low End
Airy and Open Midrange
Smoother and Natural Tonality
Clean and Well Extended Treble
Staging, Layering and Imaging
Premium Accessories
INTRODUCTION:
BQEYZ, the underdog brand based out of Guangdong, China is known for its excellent high quality in ear monitors. Their motto is simple "BEST QUALITY EARPHONES FOR YOU '' and in reality they fulfill that and the Spring series, Summer are proof of that. And to get added in that lineup of proof the Autumn is now included and in this review lets see why this is the best earphone that you can get under 200 USD.
Interestingly the BQEYZ went in a single DD route where their flagship usually will be a Tribrid where the Piezo is always included and surprisingly the Single DD is much capable.
DISCLAIMER:
This unit has been provided to me by Elle Zhou, the proprietor of the BQEYZ Audio for a fair price in exchange for my honest opinion on the product. I have not been influenced by the brand and the views are completely based on my pairings and source hence it might differ from person to person.
SPECIFICATIONS:
Model: 13mm dynamic driver
Impedance: 46Ω
Sensitivity: 110dB
Frequency response: 7-40kHz
Cable length: 1.2m
Cable connector: 2pin 0.78mm
Plug: 2.5mm/3.5mm/4.4mm
DESIGN AND FIT:
The design of the Autumn is the same as that of the Summer but now the overall size has been reduced to fit most of the ear shapes. Also the build has been changed to metal instead of the plastic used in the Summer.
The ear fins now are rounded and smooth hence the ear fatigue after longer wearing sessions are now not present. The outer is now matt finished hence the fingerprints and the scratches are devoid of happening. The interchangeable filters are given on the inner side of the IEM which can be easily swapped out using the given magic wand ( magnetic stick ☺ ).
The 2 pin connector is nicely recessed inside the body and when the cable is connected they are nicely snug fitted, no loose connections are observed. The big air vent is provided on the inner aspect of the IEM.
Package:
BQEYZ Autumn
Single crystal copper silver-plated mixed braid cable
3 pairs of tuner
Magnetic tuner pole
Tuner holder
6 pairs of eartips(S/M/L)
Carrying case
Clean brush
The given cable is very good in terms of touch, feel and look. The cable looks like it is made of graphene and it's a SPC cable which is 4 core braided cable with nice supple in feel and the ear guides are easily adaptable. The termination area, splitter and the connector area are made of metal hence the durability is of no question.
The given case is a faux leather zipper pouch that got included in the Summer but now the touch and feel has improved.
SOUND:
The sound profile of the Autumn is fairly balanced and nothing feels cut out or recessed in the overall listening. The sound that this delivers is very surprising since most of the BQEYZ products are either a hybrid or a tribrid but this being a single 13mm DD the sound is much more matured, well tuned than their predecessors. The swappable magnetic filters added a big bonus point to this Autumn making this a very versatile IEM in the market.
LOW END:
The low end of the Autumn is well tuned with delivering some great technicalities in the low end which most of the balanced and neutral guys love it but if you are basshead the normal filter will not satisfy you since that lacks the slam and weight rather it has more faster decay thus giving that nice separated and balanced profile. But here's the magic, you need slamming bass then swap to the Bass filter just in a second using the magic wand that they have provided! In this section we will discuss the low end performance based on all the filters.
NORMAL FILTER:
Quality – Well textured, controlled, separated and has good technicalities. The low end feels faster in decay and attack thus they feel more open sounding and feels completely natural and just represents how a balanced to neutral bass would feel.
Quantity: Here's the thing the quantity lacks in the normal filter. The slam and the weight feels very light thus the rumble is not that satisfying. Both the mid and the sub bass feels lighter and of course it's a matter of taste since bassheads would prefer more rumble and the slower decay while the neutral lovers opposite.
BASS FILTER:
Quality: Surprisingly in the bass filter even though the bass has been increased by +3dB the quality remains the same. Of Course the decay is slightly slower but other than that the texture, separation and the technicalities are not compromised. I'm just loving it in the bass filter.
Quantity: Now you are talking! With the bass filter you get that satisfying rumble yet maintaining that clarity and the separation. Now the decay got slower thus the rumble is very sweet to hear at the same time the mid bass is also slightly boosted but not overly done thus no darker background or congested feeling. Now the bassheads would be more pleased towards this set.
Overall the bass is just magnificent in this and this is what im talking about in the intro section, this is such a versatile IEM! The bass can be made from neutral to a monster within seconds! How versatile it is!
NEUTRAL + QUALITY = NORMAL FILTER
MONSTER + QUALITY = BASS FILTER
Tracks Used:
Bigfoot – Malfnktion
Take It – Seige
Without Armour – Hans Zimmer
MID RANGE:
The midrange of the Autumn is another marvellous aspect where both the upper and the lower mids are equal in terms of emphasis. The midrange never feels recessed or hazed out instead they are revealed up neatly. The balanced profile of the midrange is very beautifully executed here since the low end here is very good, where most of the earphones tend to have a hazy midrange with authoritative bass.
VOCALS: The vocals are beautifully rendered here where both the male and the female vocals have that fuller body sound. The positioning is done very well where they are not in the face type neither too laid back, they are positioned at a very good position in the staging providing nice engaging and the energetic stance. The tonality of the vocals is just balanced to neutral and almost looks like no colouration. No shrillness of the female vocal is observed thus the upper mid emphasis sounds beautiful here.
Bass Filter: The mid range almost feels the same as the normal filter but in the bass filter there is slight decrease in the staging and just a hint less of open sound other than that it retains most of the technical aspects.
INSTRUMENTALS: The instrumental is positioned well here where all the strings, kick drums and the piano notes are rendered well without any recession. The timbre of the instruments sounds near to realistic without any colouration. The separation and the air is massive in the autumn thus nothing feel constricted out. The detail retrieval is above average and even though they are not upto the mark of ALL BA but still for a DD the coherency and the quality it posses is just marvellous.
The kick drums have nice weight and impact, piano notes retaining that natural tone and positioning while the strings sound very natural too. The layering of the instruments are neatly done and one can easily point out the placement of the instruments.
Overall the midrange feels very airier and open sounding without any congestion along with that nice and pleasing tonality. The staging seems very wide and the technicalities are rock solid being a single DD. Especially that layering and macro details were found to be very promising. The micro details were also nice considering the configuration. A well tuned coherent midrange overall
Tracks Used:
Hotel California – Eagles
When Christmas Comes To Town – Polar Express
When You Say Nothing At All – Susan Wong
TREBLE:
The treble of the Autumn is excellent where it covers most of the aspects correctly. It's crispier at the same time they never cause any ear fatigue. Has that energy in them thus they sound very livelier with open sound. The separation and the detail retrieval are very good for the price and it quite impressed me since it sounds very good that some of the BA earphones out there.
The treble brightness is nice and adequate giving this earphone a nice and open sound. Since the staging is also pretty wider and deeper the instruments and the vocals have a massive amount of room to breathe thus they never feel congested.
The sibilance is not observed in my listening and no weird hotness or peaks are observed during my listening.
BASS FILTER: In the bass filter the treble feels very good which is the same as that of the normal filter. They got that crispy and energetic sound yet keeping all the cons factors under control. It has a great amount of air and possesses some serious separation which is very pleasant to hear.
TREBLE FILTER: The treble tends to be boosted to +3dB which is good for some classical but for me they are not that great where the normal and the bass filter has better treble control over this. The treble is sparkled up too much and of course the treble heads out there will like it but for a balanced listening the bass and the normal filters would do the job.
The kind of treble that the Autumn delivers is equal to that of the Planar drivers. The achievement that the BQEYZ done with a single DD is impeccable. The treble is detailed yet smooth with some great resolution capabilities. Hats off team!
Tracks Used:
Dreams – Fleetwood Mac
Sultans Of Swing – Dire Straits
Jack Of Speed – Steely Dan
TECHNICALITIES:
STAGING: The staging of the Autumn is big in all stances. In terms of width, height and the depth they feel bigger when compared to their predecessors. They feel nice and wide with the height being very nice. It's difficult to find earphones with a nice height and Autumn is a rare case. The depth is nice and deeper, especially with the bass filter. In the normal filter the width is slightly more in quantity but the depth lacks while the wise versa in the Bass filter.
Overall the staging is excellent and it's an expansive one with a grand presentation.
IMAGING: The imaging is the other solid aspect of the Autumn. They feel very precise and easy to pinpoint even when the track is busy. The channel sweep feels very smoother and since the staging is wide and deep the layering of the instruments also felt very nice. No haziness or cloudiness is seen.
Detail Retrieval and the resolution are excellent in the Autumn. Even some of the all BA iem would get lost competing this and this Autumn is that good!
The macro details especially are very vibrant and beautiful. The balanced sound along with the colourful presentation that Autumn delivers is just mesmerising.
Tracks Used:
Hideaway – Jacob Collier
Sirens Of The Sea – Ocean Labs
Without Armour – Hans Zimmer
The variance in the Technicalities while using the different filters are very subtle which is pretty surprising hence no need to compromise on the Technicalities in expense of the added low end or treble! An innovative innovation by the BQEYZ team for sure.
VERDICT:
Autumn being their latest and the flagship product from the house of BQEYZ Audio does tick all the boxes for being a worthy contender in this 200usd price bracket. From the beginning the BQEYZ products never let me down in terms of sound and this continues with the Autumn too.
The Summer, their last product being very aggressive and energetic like a summer season, the Autumn from the brand marks the nice and smooth upgrade of the Summer. As the Autumn season transitions from the summer season with a nice and chill climate the Autumn shows the nice transition of the sound signature from being too energetic and aggressive to smooth, balanced and cooler sound yet with some energy. Overall I'm just loving this climate and its related Autumn sound!
The sound profile of the Autumn is fairly balanced with a slight U shaped profile. The bass being excellent in quality while the quantity can be changed in a matter of seconds by swapping the filters is just another level of innovation. The midrange feels airy and well separated with pleasing and natural tonality. The treble being detailed yet smooth edgeness gives the Autumn a solid support for claiming it to be the best sounding IEM under 200USD.
Those magnetic swappable filters are just mind blowing innovation and I would appreciate other brands to use this tech in their products too. I'm also in love with that magic wand ☺.
The package is always to the level of BQEYZ Standards. That mini plate containing the filters is elegantly crafted. The earpieces are just bliss to touch having a nice metal construction with nice matt finish. The accessories given are premium in quality and no doubt in that.
Overall, do I recommend the Autumn? Hell yeah! It's a perfect upgrade over all the BQEYZ Products and especially the Summer. Being a versatile and multifaceted iem i would pick this Autumn over any other earphone eyes closed.
BQEYZ AUTUMN. The pursuit of excellence
Pros
:
• exelent build
• amazing design
• cool midrange
• awesome sound
• smart accesories
• nice performance
Observing the BQEYZ brand, we have always seen development and not stagnation, but in this case I was not only pleasantly surprised by the new product, I say more, I was be very impressed...first of all the design

On the one hand, it looks a bit like the iems of other brands, but this is a deceiving impression. The design is authentic and very effective when viewed. Shells have a completely new geometry and shape. The build quality is impeccable, you want to look at Autumn shells for a long time, as an example of fine art, in which puted soul

Of the entire BQEYZ line, these are the most comfortable iEMs for my ears. The cable is not thick, but soft and very nice. I took myself a 2.5 balanced jack and did not regret it, because it makes sense. The set of accessories will be called "everything you need"

Approaching the sound, it is most difficult to describe it without "snot" and positiv epithets lol

The sound was shocking to me. I will not describe all the subtleties and nuances of sound, because then it will turn out to be a novel 12 volumes. To describe the sound in a few sentences...THIS IS THE BEST SOUND of a single DD under $200 I've ever heard. The overall sound is very natural with excellent separation of plans. The width of the stage is shocking at first, because it's hard to believe that such a width of the stage is possible with a single DD

The mids have a real physicality, which is felt by the hairs of the inner ear, like the autumn wind that touches the hair of the head in windy conditions. Low frequencies are like thunderclaps in an autumn thunderstorm, which are audible for many kilometers, they are powerful, deep, but natural. The high frequencies are like birdsong in the forest, sonorous, pleasant to the ear, with a slight echo, as if leaves fell in the forest and nothing prevents the sound from traveling between the trees

The overall tonality is warm but clear, without haze or hints of veil. You want to listen to Autumn for a long time and you don't get tired of it...but do not forget to let your ears rest, this is very important for preserving your hearing

Listening to Autumn, I sometimes forgot that these are single DD IEMs, the high frequencies are so airy and sonorous that sometimes there is a strong feeling that you are listening to BA IEMs, while the pressure and unsurpassed depth of bass remind that these are DD IEMs

In the BQEYZ Autumn has introduced a unique possibility of operational tuning IEMs, due to the quick and simplest replacement of filters with magnets that change the sound character, tuning is carried out in a few seconds

I hate comparisons with other brands and models, because my feelings are subjective, I can't say which is better or worse for someone...sometimes I don't know which is best for me. How can I tell others what is best for them lol!?

I'll just say that BQEYZ is the best single DD I've heard under $200 so far. AUTUMN these are incredible IEMs with a very natural and neutral sound...and my favorites in 2021 were AQ0 and KATO, I still love them very much, but sound of AUTUMN is closer to me in sound, it gives the feeling of audio ectase

If you have the opportunity to listen to BQEYZ Autumn before buying, do it...but only if you do, you will leave the store with these IEMs lol

I am not afraid of accusations, because I praise this product so much and all because BQEYZ Autumn is a brilliant product in every sense (design, quality, SOUND)...BQEYZ, bravo!

#BQEYZ #BqeyzAutumn @BQEYZ
BQEYZ Autumn Review: Triple Threat
Pros
:
Excellent build quality
Splendid resolution
Above average soundstage
Replaceable tuning filters for a total of three different sound signatures
Cons
:
Mediocre noise isolation
Introduction:
BQEYZ is a Chinese company that produces in-ear monitors. Right now, they are naming their top products after the names of the seasons, with their Spring and Summer both utilizing a tribrid single balanced armature, single dynamic, and single piezoelectric ceramic driver setup. They shifted gears with the Autumn which is using just a single dynamic driver but with replaceable tuning filters, giving it a total of three different sound signatures. The Autumn currently retails for 199 USD, and was provided to me at a discounted price by BQEYZ in exchange for this review.
International purchase link
Specifications:
Driver units: 13 mm dynamic
Impedance: 46 ohms
Sensitivity: 110 dB
Frequency response range: 7 Hz - 40 kHz
Source:
Poco X3 paired with FiiO KA3, iBasso DC03, Shanling UA1, Tempotec Sonata E35 and Zishan U1
Test tracks:
Africano - Earth Wind and Fire
Dark Necessities - Red Hot Chili Peppers
Gurenge - Lisa
The Chain - Fleetwood Mac
Monsters - All Time Low
Ours - Taylor Swift
Stay - Mayday Parade
Snuff - Slipknot
Yesterday Once More - Carpenters
So Slow - Freestyle
Aurora Sunrise - Franco
Attention - Pentatonix
Blue Bird - Ikimono-gakari
You're Still The One - Shania Twain
Anyone Who Knows What Love Is(Will Understand) - Irma Thomas
Salamin - Slapshock
AOV - Slipknot
Hey Jude - The Beatles
The Way You Make Me Feel - Michael Jackson
...and a lot more.
Unboxing and Accessories:
The Autumn comes in a medium sized black and orange sleeved box. Upon removing the sleeve you will see the earphones inserted in a dense foam. Below the earphones are the metal card that holds the tuning filters, and the magnetic tool that is used to remove and replace the filters.
Underneath the foam, there is the carrying case with the cable, velcro strap and cleaning tool inside. There are also 2 sets of small, medium and large eartips with normal and wide bore sizes, quality control certificate, and the instruction manual.
Build:
The shells are made of metal with a matte finish. There is some weight to it but not to the point where it feels heavy. The faceplate has this ripple-like design. At the other side of the shell there are three adjacent vents that are recessed. I don't see any reason why BQEYZ decided to design the vents this way, but dust and other particles might accumulate in there. Right next to the vents are L and R side indicators, and below it is the hole where the filters are placed. The magnets that BQEYZ used were strong enough so that the filters does not fall off on its own unless the dedicated tool was used. The nozzles are made of metal, having filters with rather large holes, and a lip to hold eartips in place.
The cable is a braided 4-core silver plated copper and copper hybrid. It is a bit thick but very soft and lightweight. The 2 pin connectors, splitter, chin slider, and the 4.4 mm gold plated balanced plug are all made of metal.
I will be using the Normal filters for the sound impressions, and then compare it later against the Bass and Treble filters.
Now let's get to the sound.
Lows:
The lows are full-bodied yet well-controlled. Subbass drops hard, and has excellent depth with a slightly extended decay. Midbass has just the right amount of thickness, and is positioned the same as the subbass with a smooth, clean texture.
Overall, Autumn has that very dynamic lows. The rumble and impact is powerful when the song demands for it, and goes back to a more balanced state when not needed.
Mids:
The mids are presented in a neutral and transparent manner. Male and female vocals are identical in terms of weight, timbre and position. The mids also have an excellent amount of clarity and each note is reproduced with great accuracy. Each instrument sounds very natural, lively and organic. And even in high volumes, the mids never sounded harsh nor aggressive.
Overall, this is, I think, the strongest point of the Autumn in Normal filters. Vocals and instruments are articulated nicely and fairly balanced all around, together with an above average level of transparency.
Highs:
The highs are slightly boosted just like the lows. Treble reach is above average but is able to showcase good control, therefore never reaching uncomfortable levels. The decay is elevated as well, but just enough so as to give instruments like cymbals some extra highlight. Minute details in each track can be noticed and appreciated with ease.
Overall, the highs of the Autumn does a very good job of reproducing the minor details in each track. Instruments also sound solid and crisp, without inducing fatigue in long listening sessions.
Soundstage and Imaging:
The stage has an above average expansion. Width and height are given equal focus. Instruments are greatly separated, feel very spacious and gives off that holographic feel with every note. The clarity in the imaging is excellent, vocals are airy and layered nicely with the instruments. Congestion is very, very minimal even in complex tracks.
Comparisons:
with the Bass filter
The Bass filters increase the subbass substantially. The depth stayed the same but both the amount of rumble, and the length of decay was increased. The weight of the midbass was slightly increased as well. In the mids, there was a noticeable decrease with the clarity. Vocals were pushed back by just a tiny bit. The highs didn't have notable changes. The width of the stage became a tad smaller, but the height was just identical. Imaging retained its clarity but the layering and instrument separation were definitely affected, albeit rather only nominal.
with the Treble filter
The Treble filter reduced the depth and the impact of the subbass by just a tiny margin. The weight of the midbass did not change. Vocals became a bit forward but are now slightly cold sounding especially female vocals. The highs are evidently more forward now. The reach and decay in the treble stayed the same but instruments like lead guitars, cymbals and hi-hats sound more upfront and a little louder. Stage expansion stayed the same but the imaging became slightly clearer.
Conclusion:
The BQEYZ Autumn is one of the most versatile in-ear monitors in its price range. With the Normal filters, the Autumn has that clinical yet fun sound signature where the lows are sufficiently energetic, the mids are crystal clear, and highs that are sparkly but not over the top. But with the additional Bass and Treble filters, the Autumn takes the word "versatility" to a different level.
BQYEZ Autumn – delight in details, game changer
Pros
:
• Balance-neutral sound signature (subjective)
• Game changer feature (magnet filters)
• Exceptional instrument separation
• Easy to drive despite the 46 ohms impedance
• Great coherency
• Nice inclusions
• Decent yet humble looks
• Well built
• Great price to performance ratio
INTRODUCTION:



BQEYZ
have been around making exquisite IEMs for some time now. I have heard of them when I bought the
KC2
where all this passion for audio gears started for me. The
Summer
,
Spring
1&2
are some of their lineup that made quite the statement on the community. BQEYZ takes their time when releasing IEMs but every time they release a product, it is always
worth
checking out. And up to now,
KC2
is still a set that I always go back to despite of its limitations as an entry level IEM. They have very accommodating support and
ELLE ZHOU
is hands on our queries and if we have issues on their products. For example, is the infamous nozzle problem of KC2. I was surprised that
ELLE
herself reached out to me and assist me how to fix my issue.
And today, we are going to talk about their latest installment the
AUTUMN.
DISCLAIMER:
This unit is lent to me by the one who drag me into this wonderful and immersive hobby of audiophiles,
Eiji Zerstorer Romero
. I would like to thank him for trusting me on his gear making this review possible. And of course, to
Elle Zhou,
to provide me soon my own unit.
My opinions here are completely my own. I am
NOT
in any way influenced of any form of incentive. This is purely my honest, subjective impressions and experience with the gear on hand. I cannot stress more that you should take this as a
grain of salt
for we have different perception to sound and what we hear. I always try my best to stick with the
stock
accessories that comes with the gear by default. You are free to try other methods such as
tip rolling
or
cable rolling.
Below are worth noting before
concluding
on what I say here:
DAP (digital audio player, be it phone, laptop, mobile, or stationary setup)
DAC or dongle or any external amp
Tips
Cables
Source of audio file be it offline FLACS or streaming service like Deezer, Apple music, Tidal, Qobuz, Spotify and the likes..
My reviews are more on how
music
sound
on our ears. The
technical
stuff like
frequency
graphs
and the
physics
behind the
tech
and
drivers
used, I leave to other reviewers.
SPECIFICATIONS:


Configuration: 1 Dynamic Driver 13mm
Impedance: 46 ohms
Sensitivity: 110db
Freq response: 7hz-40khz


PACKAGING:


Autumn comes with a thick medium sized box. Simple but decent print and design. The inner box has an orange touch. Reminds me of some vape mod boxes. J
The inner box greet you
"Best Quality Earphone For you".
And you see the IEM itself.
Underneath you will find the tips. They are not labeled but as this is my 13th review I start to notice a pattern on tips. The stiff ones might be the
bass
tips and the wide bores and softer ones might be the
vocal
tips. In S, M, L sizes. Oddly I did not find
foam
tips on this set. I never tried foam tips on my reviews for I really prefer
silicons
. The
large
tips were used in this review.
The cable is somewhat similar to
TACables Obsidian
in looks. Silverish chrome. Nicely braided, very light, looks durable. Yet extra care won't hurt to prolong its usability. I think it is available in 2.5/3.5 and 4.4mm configuration. As it says at the back of the box.
Additional note:


Finding the right fit and seal is critical to get that optimize listening experience. I usually go for the medium size tips. Oddly for this set, the large ones gave me the perfect fit. One more thing, throughout this review, the normal filter was used. More notes on Autumn's filters below.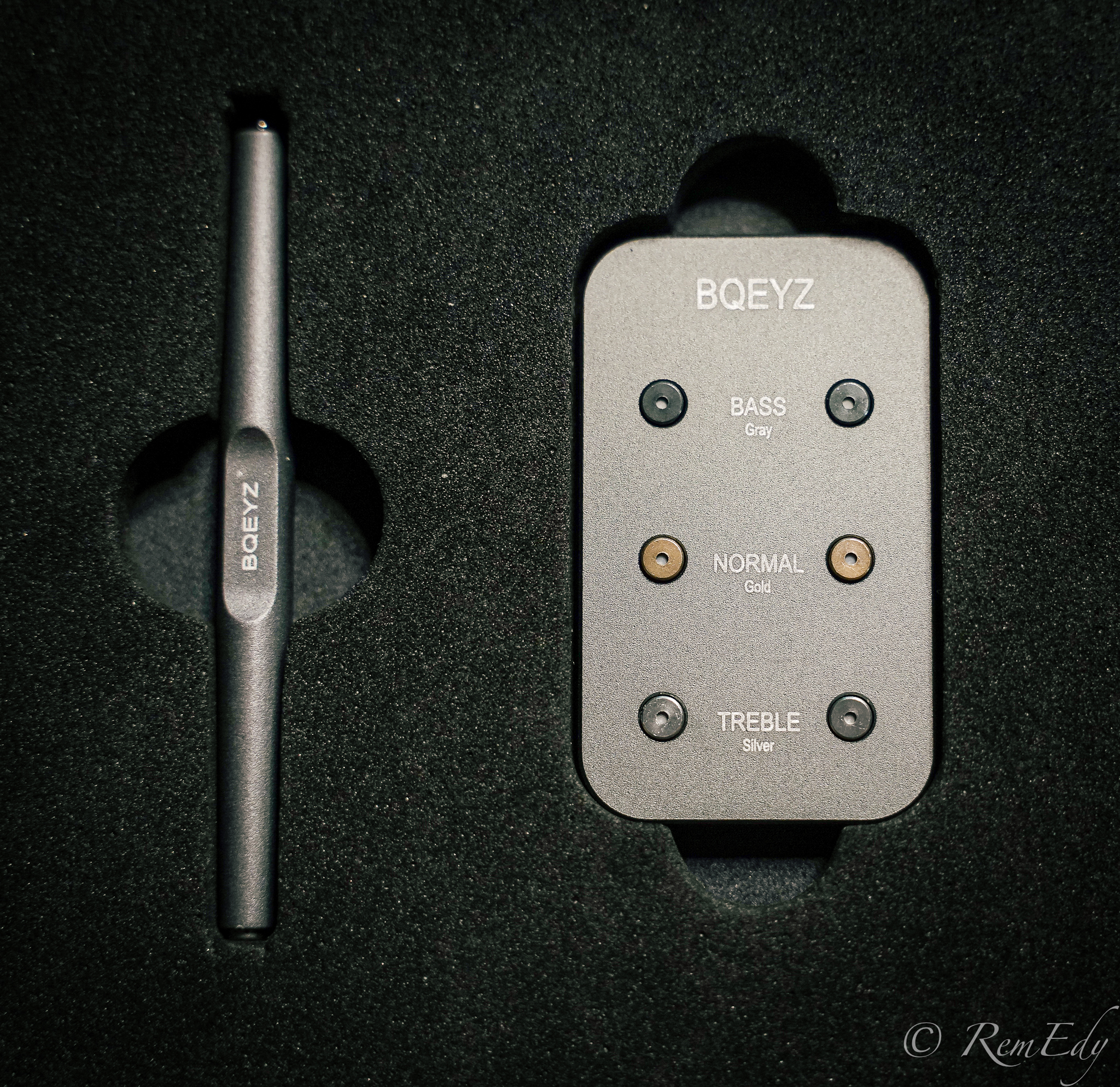 On the same level as the IEMs are the
magnet
filters. More on this as we move forward. This is the first time I encounter this feature and it is quite exciting and fresh to have this. Which makes the Autumn quite the peculiar IEM on the market.


PHYSICAL ATTRIBUTES:


Autumn is
medium
in size. Very light and comfortable to wear. Lighter than the KC2. It has a very nice colorway. Dark bluish chrome which I really love. The design is simple but elegant on the faceplate. At the base you will find the magnet filters, and a vent that provides fatigue-free wear.
Overall, it is a very elegant looking IEM and humble. It does not stand out like the
Yuan Li
but it suited my character. Especially the humble part. LOL
Now unto its effect to sound…
LOWS: 5/5
Lows here are very mature. On the lighter side of things and definitely not for bass heads. Clean, tight and punchy. Rumble at the sub bass department is there but quite subtle and well controlled. Lows are very well textured. In a nutshell,
quality over quantity
which I personally prefer. I love how bass guitars, drum kicks, and toms are presented here. Decent attacks and decays. I'm a
balance armature
guy and I keep on reminding myself that I'm listening to a DD on Autumn.
Conclusively, lows here are very mature, controlled, well textured, and no bleeds. And still the sub bass section is readily available to be presented if the track calls for it.
MIDS: 5/5
Mids on autumn is exactly how I love it. I have missed reviewing a set with mids like this. As a piano and synth player, a lot of instruments relevant to me is in the mids. Autumn
nailed
it for me. Mids are
forward
but not too much, and it is not
recessed
at all. I can hear all the instruments that I want to hear and this is very
constructive
for me. Pianos, Rhodes, guitars, strings, organs, and many other instruments have very commendable timbre and tonality. I just love it.
Vocals
are forward and very natural. Both male and female. Some of my favorite artists are
Diana Krall, Sade, Nickelback, Incubus, Luther Vandross, Earth wind and Fire, Babyface, Tony Benett, Michael Buble, Michael Jackson
and many more sounded quite just right or almost perfect to my ears.
HIGHS: 4/5
Open, airy, shimmer, sparkle you name it. Trebles here are very desirable. Now, I am quite sensitive to trebles and in one case, a track from
Sade
namely
Is it a Crime
, almost got to the point to be piercing to me. This is very subjective. We all have our own threshold mates.
I must refer to a friend's judge on trebles,
Berry White
, and Autumn's treble are very desirable for him. I didn't give a perfect score here due to the fact, I'm really sensitive to treble. But I did love the openness and airiness here. There are times that my KC2 fails to satisfy me on trebles but Autumn did.
I am not a rockhead too, and I try to avoid rock song as they usually sound piercing to me. But with Autumn, my favorite rock songs from artists like
Rage Against the Machine
and
Incubus
are back as my daily listening tracks.


FIT & ISOLATION 4/5


Fit is quite comfortable. Didn't feel any discomfort in long listening periods. I even took an almost 2 hour nap with it. Just try not to sleep on your head sideways. That way you will feel discomfort for sure.
Isolation and seal is decent. For the first 2 days I tried the M size tips because I always go for those. But I had to change to L size to get the seal that I want. After that, I was able to achieve my optimize listening experience. This is quite important. Don't be lazy to change the tips and find your sealing preference. Isolation was better when I change to L size tips. I always test this on-stage with my band to judge isolation. I must admit there are times it almost fell off my ears. Autumn offers a kind of shallow fit for me.
I must admit I have tried other IEMs with better seal and fit than Autumn. But those IEMs are designed particularly for musicians as stage in -ear monitors. And that is a different ball game. It would not be fair to compare Autumn.


SOUNDSTAGE AND IMAGING: 4/5
Stage here is more one width and depth than height. Very decent still. But I would like to emphasize more on
imaging
. Panning of instruments and position are spot on! Not too far from me which I prefer for my works as a musician.
LAYERING and INSTRUMENT SEPARATION: 5/5


I usually don't have this section on my reviews, but man oh my, I just can't help it. I am really blown away how Autumn is on separation! This is really a treat for me firstly, I love instruments. Secondly, this helps me a lot to study my part as a keys player. I can't express enough how I loved the separation here. I think this is the star of the show here for Autumn. I can't find the words now. For those who love instruments like I do, you just have to hear this for yourself.
MAGNET FILTERS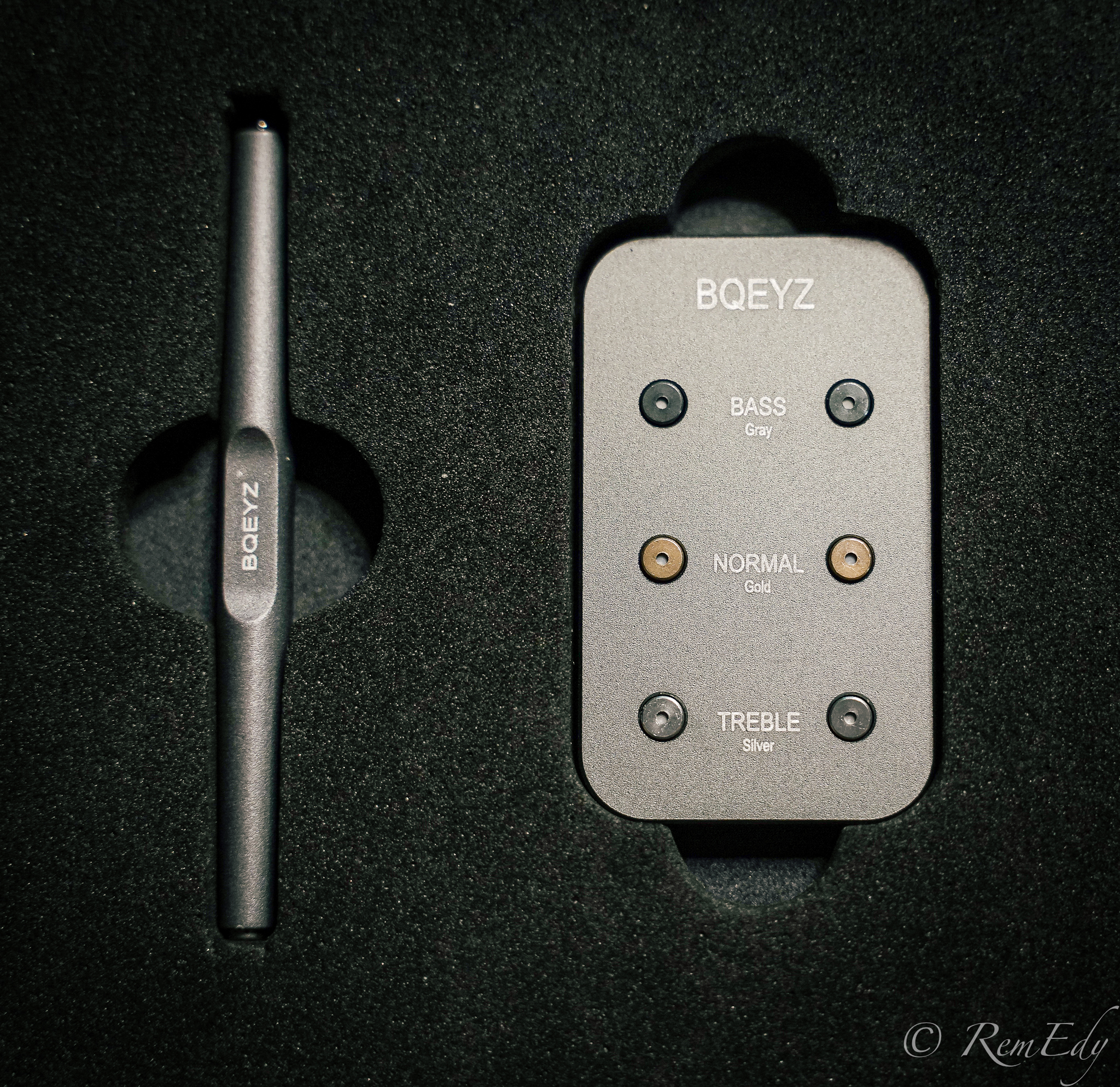 When I reached this point, I could not fathom how much more can Autumn offer. And now the magnet filter comes in. This is beyond my expectation mates! As it is on
normal
filter, I am quite satisfied with Autumn in all aspects. Then we have the option to enhance it to our preference. Personally, I will use the normal filters for analytical listening, and use the
bass
filters for music appreciation. Again, treble sensitive guy here. Though I tried the
treble
filters, it is just not my cup of tea to enhance Autumn more on the treble section.
Don't expect a large amount of change to the sound caused by the filters. Which for me, BQEYZ
got
right
. The filters will not change the sound signature but instead, it will just enhance the desired frequency spectrum of your choosing. Autumn will not be a bass heavy IEM if you put the bass filters. But the change is there.
Changing the magnets is quite easy and actually enjoyable. It is not hard to remove and put on. The magnet stick that came with the package is self-explanatory. I'm sure you will figure it out.
COMPARISONS:


I can do a couple of comparisons with other IEM versus Autumn but for this review I decided to do just one. And that would be against the
Tforce Yuan Li
. To be honest, this set
reminded
me of the Yuan Li. In many ways, they are very similar. In sound signature, driver speed, tonality and technicalities. And if I have to choose one, I can't. I will have both of them. Okay to be truly honest, I will pick
Autumn
for its
technicalities
. And
Yuan
Li
for its
tonality
and
musicality
. Autumn surpasses Yuan Li when it comes to instrument separation. But Yuan Li does a better job on vocal tracking.
Conclusively, if I really have to choose between the two, I would choose Autumn over Yuan Li even though Yuan li, is somewhat a bit better in tonality.
SOURCES AND GEARS:
LG V30 hifi dac (high impedance mode)
Hiby Music player
UAPP app (USB Audio Player Pro)
Tidal Masters subscription
And some offline FLACS
Here are some tracks I usually listen to when reviewing:
That's the way of the World by EWF
Africa by TOTO
The Girl in the Other Room by Diana Kral
Balmorhea album All is wild, All is Silent
Sila by Sud
Smooth Escape by D'Sound
Never too Much by Luther Vandross
P.Y.T by Michael Jackson
Ain't no Sunshine by Eva Cassidy
Shoot to Thrill by AC/DC
Another one bites the Dust by Queen
Good times bad times by Edie Brickell
Alice in Wonderland by Bill Evans
Ain't it Fun by Paramore
Redefine by Incubus
Far Away by Nickelback
Lovesong by Adele
Lingus by Snarky Puppy
Harvest for the World by Vanessa Williams
Love Bites by Def Leppard
No Such Thing by John Mayer
As by Stevie Wonder
Whip Appeal by Babyface
Ain't Nobody by Chaka Khan
Futures by Prep


And many more… I always listen to High resolution format, being the least quality 16bit/44khz FLACS be it offline or online.
VERDICT:
Autumn, will definitely be sitting on my top favorite IEMs. For now,
Seeaudio
Bravery
and
Yuan
li
are my top drivers. Autumn is right in the middle between this two thus being my #2 most loved IEM.
Who is it for? Definitely
not
for
bass
heads
. This one is a
mature
sounding
set. Treble heads? Well thanks to the magnet filters, treble heads will be nodding satisfied.
I think this one is for those who love instruments. Layering and instrument separation is just awesome on this set. Don't get me wrong, Autumn is a great sounding set and versatile. I tried to listen to any genre I can think of, and I am a happy camper. The casual listener who prefers V-shaped tuning might want to stay away. Audiophile enthusiast will be clapping their hands.
Then we have the magnet filters, that offers more versatility on your sound preference. Not changing the sound signature entirely, but giving you that appealing subtle change that will definitely put a good smile on your face.
Conclusively, I loved the Autumn and exceeded my expectations. A well-done product again from BQEYZ and innovative as well. A set
worthy
of a
hype
. I think this is a unique set that an audiophile, with a
mature
sound
preference
, must
definitely
have on their arsenal.