The M50 Professional Studio Monitor Headphones by Audio-Technica
Specifications
Type: Closed-back dynamic
Driver Diameter: 45 mm
Magnet: Neodymium
Voice Coil: CCAW (Copper-clad aluminum wire)
Frequency Response: 15 - 28,000 Hz
Maximum Input Power: 1,600 mW at 1 kHz
Sensitivity: 99 dB
Impedance: 38 ohms
Input impedance: 47kOhm
Weight: 284 g (10 oz) without cable and connector
Cable: 1.2 - 3.0 m (3.9' - 9.8') Coiled, OFC litz wire
Connector: Gold-plated stereo 1/8" (3.5 mm) connector with strain relief and professional screw-on 1/4" (6.3 mm) adapter
Accessory Included: Protective pouch
Features:
Exceptional audio quality for professional monitoring and mixing
Collapsible design ideal for easy portability and convenient storage
Proprietary 45 mm large-aperture drivers with neodymium magnet systems
Closed-back cushioned earcup design creates an outstanding seal for maximum isolation
Adjustable padded headband for comfort during long mixing/recording sessions
Single-sided coiled cable terminates to gold-plated mini-plug with screw-on ¼" adapter
Available in white color with coiled cable (ATH-M50WH), black color with straight cable (ATH-M50s), and silver color with straight cable (Limited Edition ATH-M50s/LE)
I have waited a while to write this review. After over a two years of use I have come to understand just what the ATH-M50 is, and dramatically what it is not. As with many things on Head-Fi, it is not that simple to just write a short review. Hopefully I can shed some light on what the M50 is for headphone enthusiasts in 2016.
Around 2011 life was a little more simple for the M50s, they were $70 and filled a hole in the market. The hype soon followed and a headphone legend was born. At that point in history it was easy to see the trend, as we were experiencing a wave of new members and in 2011 it seemed, headphones were now going mainstream. The M50s in those days offered an entry level walk into the world of quasi-audiophile land. Gazillions were sold and many jumped on the sonic soap-box to tell the world of their new find. The model became an affordable headphone for the masses. It was and is a good all-around-er of sorts and is basically everywhere! It plays all genres at an "OK" level, never excelling or ever truly failing.
In 2012 many seasoned members also started to get curious as to why the M50s had become the most recommended headphone on Head-Fi. Not only were they recommended but also ridiculed and put down. We also found a group to be wildly defensive explaining how the M-50s were the best headphone under $400, anywhere. Some maniacs offered them to be more flat than most headphones on the market offering a trueness untouched by only a few flagship headphones. Still good or bad, press is press and the more threads were written the more advertisement the headphones achieved.
The new headphone phenomena:
Many times there is a wave of interest called the headphone of the month, or the flavor of the month. At times it may not be a headphone but could be an amp. People in the hobby are searching. There is always a product that gets traction in the marketplace. Much of the time this newness, can be a form of hype, where products become the next hot thing, regardless of lasting sound qualities. Whole audiophile groups can gravitate towards a sound because it is new and different, but not always better. At times whole sonic pitfalls can get masked on a group level. There can even be times when the naysayers are afraid to speak-out due to peer-pressure. Later when the dust settles products then actually appear true in reality as to what they really are and what they are not. Whole groups can get caught up in this research frenzy only to flood the used market a year or two later when the next THING comes along.
Musical perception is funny like that, much of the time an incomplete character can actually attribute to a new product sounding fresh, when in reality it is not adding anything but taking away a response trait. At times you have to wonder if the popularity of the M50 was not that it was revolutionary but in-fact left-out many of the qualities searched for in a sound signature?
I have other headphones but just out of curiosity I succumbed to the peer pressure in the end. I didn't get the new M50x which has detachable cables, but the original M50 with the coiled cable. On a side note the original M50 is still offered with a straight cable today. The M50x offers both coiled and straight cables.
I had heard it a couple times and knew what I was getting into. What I hoped was to slowly become enamored with the headphones and gave myself time before making a full assumption as to sound-quality or character. Upon first holding them you realize they are well made. They have a rugged plastic, metal and aluminum build. Usage is easy due to simple right and left markings and multiple movements allow a simple and complete ease of use. They only weight 10oz so they are easy to wear and get ear placement with. The plug is solid steel and exits with a gold plated mini-plug making use with a phone on the go easy.
There is a generic low-flash style to them, most of all nothing to get scratched or scuffed. You could see these in a studio environment where they could be thrown around without consequence. The 180 degree rotation of the cups allows you to wear them around your neck with the cups laying flat. In many ways the M50s contain a special magic in construction due to the fact that they are low weight, non squeaky and have well engineered strain relief in all the best places. They move in every possible direction allowing there to be a level of confidence (nothing to bend, ever) sometimes missing with more straight and strict designs or ideas. All these crazy angled joints don't fail and become loose or creaky. The cord though long and heavy, still ends up being strong and unchanging over time. The standard black color resists scuffs or discoloration skidding just under the radar in X-fashion style. Everyone's head and ears are a different size and headphone placement and fit are critical with most headphones allowing the user to gain both comfort and placement for the best possible sound. The M50s fit well and stay in place, they work around glasses and are generally a nice experience. I did find the leather style ear pads to be a little hard and rugged feeling. Of course, just like the perception of sound quality, most ideas are in relationship to what your past experience is. Many have made a choice to change out the ear pads for aftermarket cloth style pads, which are noticeably softer. Even DJs put them to use due to being closed back and showing a strong beat could be used to beat-match in live DJ sessions.
As of 2016, Amazon.com sells the old M50 for $133 and the new M50x for $152. Amazingly there are 5180 original model reviews, with 80% being marked as 4.7 stars out of a possible full five star score. The newer M50x gets 2819 reviews also averaging 4.7 stars. So judging by Amazon.com folks are pretty happy. Again reading reviews there you find it's the first entry level Hi/Fi headphone many have ever owned.
So the question that comes to mind for many is if I don't buy a pair what would I get? Another good question is how and why do these seem to excel for their target consumer and why do folks like them so much?
I will attempt to answer these questions as well as do some other comparisons to put the Audio Technica ATH-M50 in a realistic view. I'm also going to go into maybe why we read so many positive reviews and why owners defend them with such emotion.
The sound:
If you have read this review so far then you may also have read the unbelievable reviews by the Head-Fi M50 lovers around. Like most stuff you read, it's just one persons opinion, and better to be viewed as just that, a single experience. Amazingly I still have the exact same thoughts about the sound signature as I did when I first heard them. My mental ideas as to the accuracy and color, the fun and individual character of the headphones have not wavered ever since I first demoed them with a friend years ago. My original idea is that they had a moderate sound-stage, a non-layered or complex treble and slightly over-pushed lower bass signature. The moment I heard them the lower mid detail was fun and slightly dramatic in character.
After years of ownership I thought I would find the treble maybe a little more interesting? There is a theory here that if you live with a headphone that over time you learn to almost hear into a sound signature and come to a higher level understanding of sorts. After years of trying, I have to admit, emotionally I'm still confirming my initial ideas, and have become even more confident in what I feel the M50s are.
The negatives and positives of the sound signature.
First off we always have to remember these are well-built $133 headphones that play just as well from a phone and scale up to a point with a nice home system. I have come to realize that the boring part of what they do has to do with the mid and treble sound-stage. The fact that the mids are actually recessed don't help matters but contribute to this sterility at hand. Combine that character with the fact that much of the musical information is all coming from exactly the same point source. If you place your finger on the symbol on the outside of the cup, that is the exact place 80% of the sound-stage is coming from. Such a signature has an exciting aspect when the lower mid-bass or room echo gets placed outside of this central cone. The only positive thing is that all audio signals become easy to understand due to all the information being emitted from one place. Imagine a group surrounding you and all talking at the same time, then listen to the group being place shoulder to shoulder across from your ear. The visual example is having you keep looking all over the room, but the second example has all the information coming from a point area of interest.
In daily use if you just didn't have any other choices much of these sound-stage issues could be overlooked. Also I do realize my opinions are from listening to the M50s side-by-side with much more expensive headphones with better sound-stage and side-by-side headphones with better treble detail and sound-stage which cost less. Many members have made the jump from the Audio Technica M50s to the Fostex TH-X00 from Massdrop.com. In many ways the two headphones are similar in that they are closed back and contain a dramatic lower bass apposed to treble centric headphones like the AKG-k701 open back headphones. The Fostex line ends up being a nice place to climb to after the M50s as the sound signatures both have some parallel aspects. In so many ways the Fostex line gets an improvement due to the increased detail in the sound-stage and treble area, which we find missing so much of the time.
Listening to the 1978 Van Halen self titled Japan Import first pressing "You Really Got Me" the hi-hat has a nice sparkle and 3D placement in the sound-stage head-space. Such sonic artifacts are actually entertaining because so very little musical placement comes out of that small congested mix 2.5 inches out side of your ears. When a nice treble sparkle makes it out into the air outside your head, it does add excitement. Still when the bass starts in the song it seems at a level inconsistent to how the song REALLY is? The lower bass level is of such non auditory impact, I actually had to switch over to my reference headphones the Denon AH-D 7000 closed backed headphones to listen if the problem was in the recording or another area in my playback system? As guessed the Denons are slightly less responsive to signal and needed extra volume to replicate the playback volume level. Also as guessed, the lower mid and lower bass detail was there but somehow drowned out in the mix by the M50s. So I may come off as hypercritical of these $133 headphones? I'm going to get to what they do well at, but still, even after a lot of trial and error, I just don't find these headphones to be as special or as magic as some find them to be. They perform a job in the most simple and basic of ways. They do offer a no nonsense sound which does have clarity of sorts? It's maybe this generic all around performer at a great price which has made the legend what it is?
Still, we must come to the realization, there are no perfect headphones made. What we are left with is musical instruments which are either loved or tolerated for their minor imperfections. After using headphones for years and years, the one best thing is the M50s are easy to drive, they don't distort even at high volume levels and have a warm bass response even from a phone. If that sounds like a simple thing, be forewarned it is almost never achieved by a single headphone model. In practice the M50s do contain a nice complex smooth lower mid which is entertaining fast and fun. Such a signature seems to scale up with a better source and coincides with a wider sound-stage offered by the lower mid and bass response.
If I was to design a perfect fix for the signature I would ask for a more complex and spread out upper mid and treble sound-stage. There is also a super low bass response set of tones which have no detail at all, a place in the response where all definition seems to fall into a blurry smear of muck? At first I actually thought this area could be with the recording or upstream playback equipment? Still after further testing I came to realize this area in the response is just a character of the headphones. The bass is detailed in the lower mids and lower bass but the sub-bass has a definition area of total loss.
So what is fun?
Listening to The Beatles 1962/1966 Compilation CD Japan First Pressing song "Help!" showed a dynamic musicality. When those lower guitar strums arrive they have a rock and roll time and movement. Still the recessed mids just don't do the vocals any justice? This ends up being a perfect song to demonstrate why these are not vocal headphones, they just are not.
Again music from a band like the Beatles needs vocals that are complex and upfront, not buried in the murk and muck of our M50 receded mid-range. Some headphones are vocal centric, some just replay what the track contains, and some just pull everything in the mid back. So to sum up our sound signature we have a pronounced bass response detailed to a point, but not lower. We have a pulled mid range which does not excel at vocals and a sparkly treble which again does not hold a very complex personality. I make this sound drastic but in reality the M50 does all this in a slightly reserved manner. It does all the above in a polite and modestly simple fashion. All this in such a smooth way, many members EQ the headphones back to a place they figure overcomes many of the issues I suggest here. I myself do not use EQ but know it's a tool used daily to try and address the issues at hand here.
In the end we have an entry level headphone which is sturdy and can be driven out of anything with a power switch. It does a number of things wrong but in an almost non-noticeable way. Such a polite response and at such a mass produced price and volume they have become pseudo-audiophile for the masses. They offer an easy to read sound signature with just enough color and warmth to endear people. They have just enough clarity to get an improvement for most buyers. They are built well enough to last for most and still seem to fit a certain area of the headphone markets needs. The ATH-M50 is almost a stepping stone on the road to better things, a Head-Fi right of passage of sorts. Still in all it's genericness it does a combination of things well and exists as a jack of all trades but master of none. There is a musicality that can have you forget the AM-radio vocals, a bass that can distract you from your sound-stage, and finally a construction that could make you forget it was 90% plastic. They are a first-timers favorite which like many firsts in life are romantically blind and near-sighted. My motto for their stance is "naïvety is bliss".
Listening to "Nothing Else Matters" Metallica-Metallica 1991 turned out to be my favorite song ever with the headphones. I like to think the recording overcomes much of the inherently wrong attributes of the signature. Remember too that there is music out there which can make many a headphone shine and sparkle. The song has an abnormally lush and expansive sound-stage. Such dynamics seem to energize the headphones to another level. When the bass drums kick-in they are married to the frequency response, also remember they do put compression on rock vocals 100% of the time, something the M50s continue to accentuate with vocals. And in all this your treble is not strident or sharp, there is a slight high-end smoothness which never gets too much, even on loud rock music. Still if the treble was better it would make a world of difference with the sound of the orchestra in classical genres here. Maybe nowhere is our boredom more noticeable than in classical playback? Still remember that as a rule our older Head-Fi members are going to be frequency lacking in treble as it is the first and major loss in the hearing spectrum for old timers here. Luckily those same old timers have often mixed our CD remasters and added that treble range right back into the digital remaster. Most likely our target purchaser here is the under 40 crowd with all their treble hearing correctly in place. If anything that treble hearing accuracy is going to help with our M50 sucked out mid-range. Added the bass energy for genres like Rap and it's no wonder the M50 is the Coke Cola of the headphone world.
So in ending I'm listing my sources and playback equipment and due to prior testing know my hardware and software are showing me the reality of our headphones at hand. In ending I still feel there is a place in the world for the M50s, they still fill a gap, though that gap gets smaller every day. They may not be the original value they were at $70, but do a job that few headphones can do, when you factor in SQ, build quality and daily ease of use. I may have sounded critical here, still my goal is to try and explain why these headphones are realistically not always as great as recommended. I'm not selling mine as I find them entertaining despite their flaws and shortcomings . I have not heard all the headphones in the world but the M50s are unique in a world filled with $133 headphones to buy.
Equipment used:
JDS Labs c421 Headphone Amp
PC Foobar 2000 with 16 bit 44.1 kHz FLAC files
Schiit Audio Asgard One Solid State Headphone Amp
Cambridge Audio DAC Magic Plus (line out mode)
Audio Technica ATH-M50 Headphones
AKG k701 Headphones
Denon AH-D7000 Headphones
Sennheiser HD-439 Headphones (cost less and have better treble and sound-stage, though only better for Classical and New Age genres in the end)
AKG k512 MK2 Headphones (cost less and have better treble detail and sound-stage) (lacking bass)
Woo Audio 3 Headphone Amp
Well built and easy to use
Easy to drive and does most genres well
Easy to find, both on the used market and in new market
Even at 2016 pricing ends up being a value
Offers the masses a fun and warm modern sound signature
$133 free shipping
Headphones can provide a fun experience for new members
Easy resell mode
Has a tight congested sound-stage
Has receded mid-range playback not befitting vocals
Maybe many more choices of "keeper" headphones to choose instead
Bass response is both heavy and at a point not detailed
V shaped signature can be fun at first but covers important sonic details in the long run
Leather style ear pads can feel rough in comparison to some choices out there
Could have purchased Sennheiser HD598s instead? (Better headphone which costs less)
Final thoughts :
Much of sound and musical perception is a personal experience. As with much of what you read, this is just my humble opinion. YMMV
If I was going to recommend headphones it maybe would be the Sennheiser HD600 at $110 more for strictly home use. Of course the price is almost double the cost of the M50s. Still for first full-size headphones someone could buy both then sell which ever he or she didn't like as both have a fairly simple and fast resale.
If the member needed portable a direct comparison would be get the Sennheiser HD598. Still it would be interesting to read about folks preferring the M50s over the HD598. With the sale price of the HD598s and their ability to be both home audiophile headphones and portable headphones, I don't see why anyone would buy the M50s?
I truly believe in using a wide range of gear and wide range of music to get a feel for a pair of headphones. Another factor is time used to test equipment. Combining product of the month hype with the new toy hype has never arrived at reality but further added to the deluded opinions at hand.
Music Used: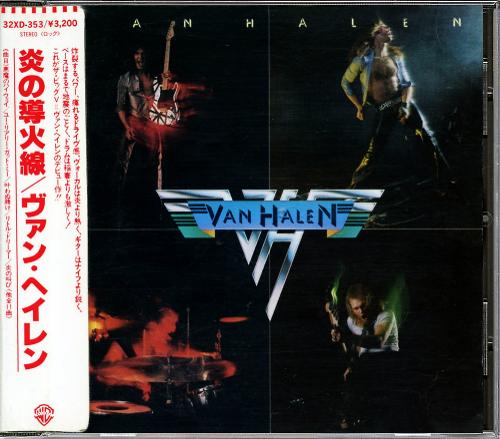 Disclaimer:
No headphones were harmed in the making of this review, though many cans of beer were sacrificed to the Gods of Audio.