Price and availability:
ATH-CKR100is is available for ~380$ on Amazon and eBay. You can get it for less from Japan, China or other South Asian online stores if you look harder.
Here are some pictures the japanese forwarder sent me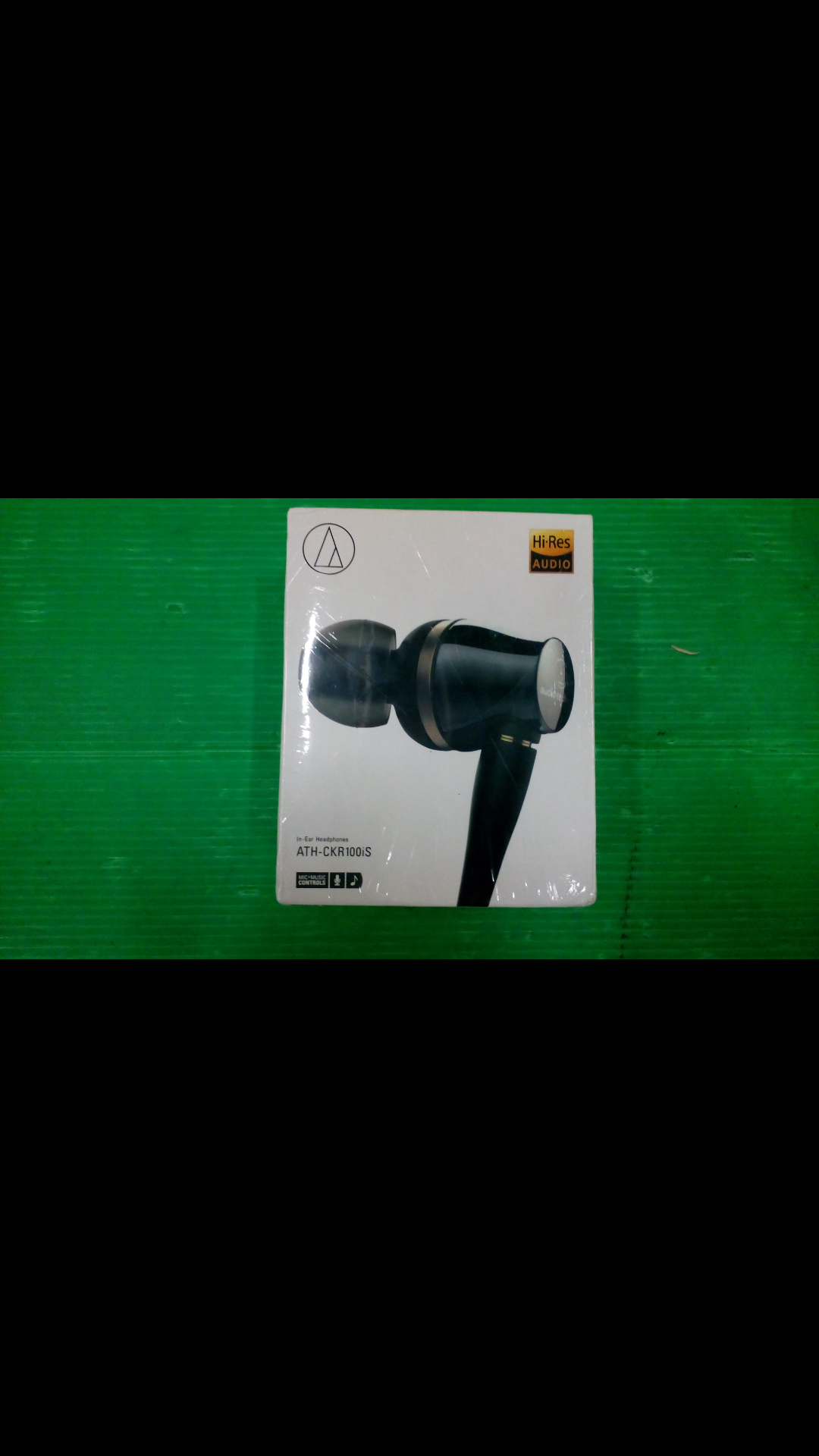 And here is how it arrived after intrusive customs fiddling and terrible handling by India post even thought it was an EMS parcel
Luckily the housing is made of titanium
Unimportant superficial stuff:
A fancy leather pouch is provided in the box. It is very well made both inside and out.
And the beauty itself
It's not a traditional good-looking iem but it is tastefully made and has great shape, with center of gravity closer to the ear so it won't fall off when you move your head.
The cable is decent, nothing to write home about , the connectors are A2DC a proprietary technology of audio-technica which only makes it harder to acquire and try new or better cables.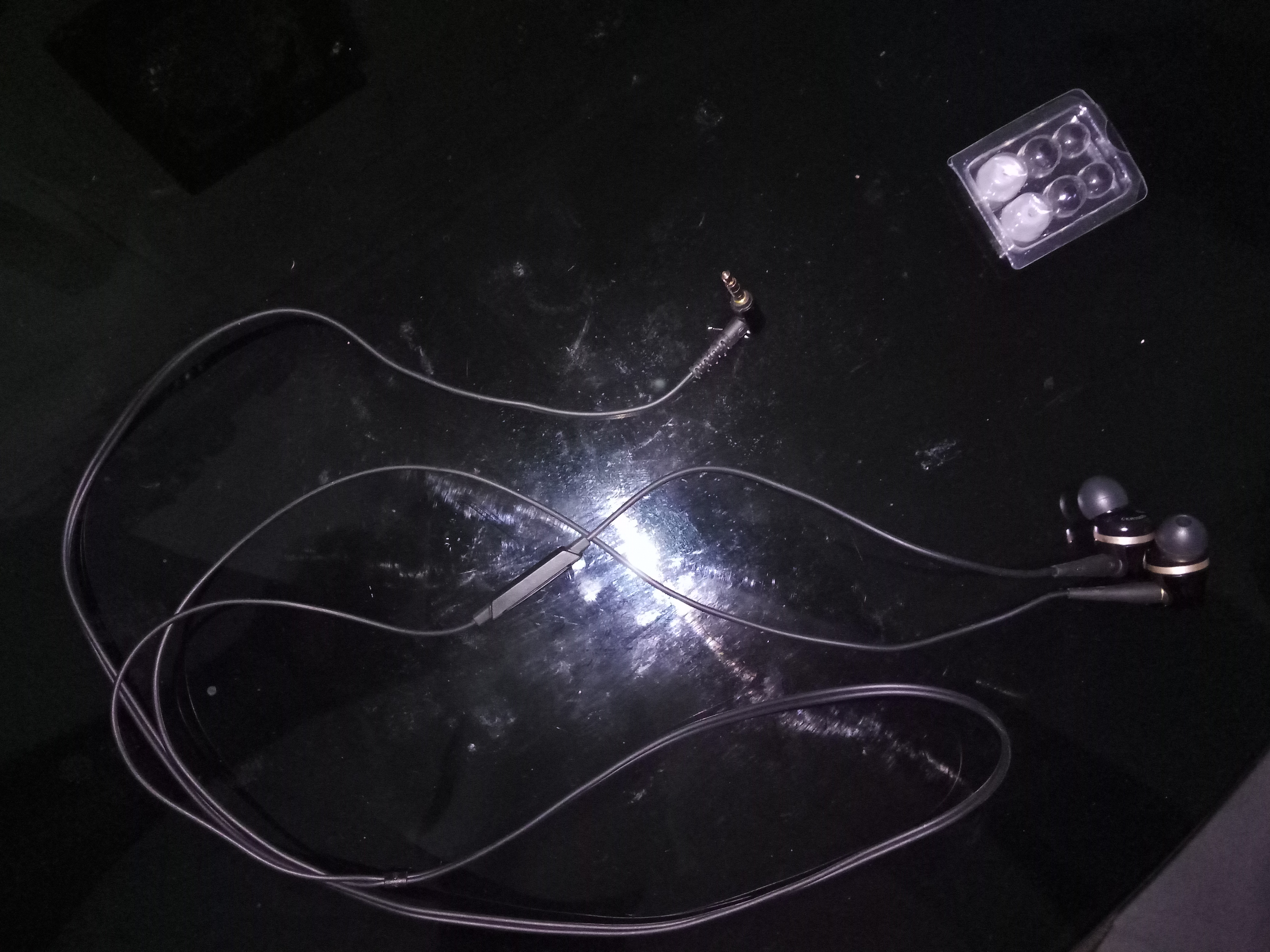 ckr100is version comes with a mic and play pause button which is just useless weight on the wire, it looks nice though.
The shells made of titanium have great form.They're not tiny, and though sleeping or wearing helmets is out of the question while listening they do stick in place once you get a fit and are not that hard to pull out. No complains there.
The logo on the back is pretty cool.
The box includes 4 pairs of tips with medium tips installed on the nozzle. These are not great tips sound wise but they're comfortable and provide decent fit and isolation atleast for me, tips are very subjective and no matter what most audiophiles have their own collection of premium tips. So, no point in griping about them
Seriously done with the pictures now
Sound:
Most of the review will be based on sources (mobile and laptop) with decent DAC and amplifier. The effect of external DAC will be discussed near the end.
Lows:
Clearly the best part not because it is better than mids or highs but because iem's rarely provide bass this good. Dynamic drivers were scaled down to iem size to provide good bass and ckr100 does the best among them. The accuracy and response are a little off and can't compete with great balanced armatures but they are not out of place for any 500$ iem. The drums,bass guitar and cellos all perform very well. I never knew there was so much character in the timbre of lower frequency instruments till I heard it through this. The drums in Hot for teacher or the cello suites by Bach are great to test these earphones bass performance.
Mids:
The mids are like desert in the meal offered by ckr100. They literally feels so good that I feel guilty and undeserving of them. The vocals omg, the acoustic guitar, the whistling, the electric guitar where do I begin to explain and where do I end. The level of detail is excruciating, bad recording or production will easily show in this range, very punishing but also rewarding when the recording is perfect. It is very hard to listen MP3s without getting a headache, and YouTube has become unbearable for music, But get a good flac (dsd is overkill if you ask me) and float away in the melodies and harmonies.
Highs:
Highs are very good but also the only aspect with a teensy flaw of sorts, At a nominal level of volume the headphone is very spacious and outside of your head sounding but when you increase it slightly into the loudness territory the highs become more physical and in your head sounding and can feel uncomfortable. Most of my listening I forget I'm even wearing headphones as the soundstage is wide and the fit is comfortable and light, but when I'm in a noisy environment I tend to increase the volume and highs don't scale as well as mids and lows.
Soundstage:
Soundstage and imaging is spot on and this is where ckr100 delivers more than you'd expect. I don't have audiophile grade speakers but what I have this one destroys in every aspect. My Sony-xb20 was wonderful to me before I got ckr100, now I know it hisses a lot and is bad at the one thing speakers are supposed to be good at i.e soundstage. Ckr100 separates every damn instrument like a pedantic studio producer, you can here a tambourine in the middle of a thrash metal song. Even if there are too many instruments and they occupy all the space from left to right they will still be separated in other directions. Even if there are only 2 instruments in a song I can here them coming from arbitrary directions not just left and right, it could be from above and from left or from behind and down, this is exceptional from my noob experience.
Conclusion:
An external DAC will slightly improve all aspects of this headphone but even if you dont have one or can't afford one still get this headphone because it provides 98% of its potential even from a regular inbuilt DAC amp.
This is a friggin steal for this price and I cannot recommend this more. Even if you like precise BA iem's this is still the best headphone to complement those. 4.5 stars is only because of cable and slight imperfection in sound and 5 is reserved for perfect. You can't get better than this for 800$. There are pretty hard to get and even harder to audition or try but totally worth it. It doesn't have many reviews or discussions on head-fi because ckr10 the predecessor was almost as good and less expensive, but it truly deserves a place on everyone's should experience list. A very special iem indeed.
Edit: