Item Information
Apple iPod touch 8 GB (2nd Generation--with iPhone OS 3.1 Software Installed) [NEWEST MODEL]

,

2

votes
Views:

1,289
Reviews:

2
Comments:

0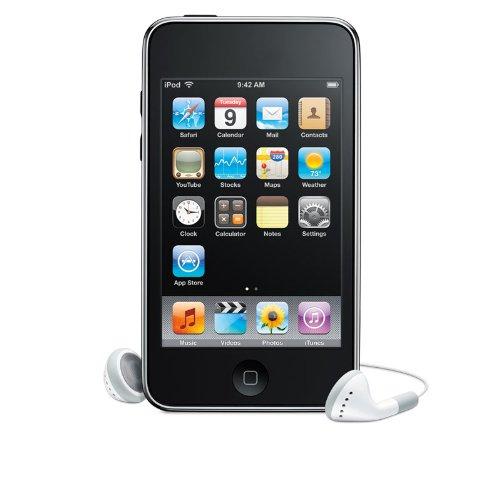 Apple iPod touch 8 GB (2nd Generation--with iPhone OS 3.1 Software Installed) [NEWEST MODEL]
---
Recent Reviews
Pros - Sounds really good

Cons - I hate itunes, it's is awful

I admit: I hate itunes. This is the only great flaw in this product.

Good until it stops working

Written by bcasey25raptor
Published

May 14, 2011

Pros - UI, Battery life, Cool design

Cons - Cheaply made, crappy sound quality, cheap audio jack plugin, value

I bought mine a little over 6 months ago and it already crapped out on me, cheap apple quality that doesn't stand up to fair use. Audio jack plug in is extremely cheap so don't use heavy duty headphones. Screen scratches easily and the metal back plate doesn't hold up well over time. Get an iPod classic if you insist on an apple mp3 player. way better built and mine is still going at 3.5 years later.
 
Last but not least this iPod is extremely over priced. Though I think the 4th generation might be better built. Possibly look into it.
 
edit: after contacting apple about my problem they quickly resolved it and sent me a new one. i boasted my ratings in value and overall to show this.

Comments
To view comments, simply sign up and become a member!