Item Information
AKG K280

,

3

votes
Author:
Category:
Views:

5,166
Reviews:

3
Comments:

0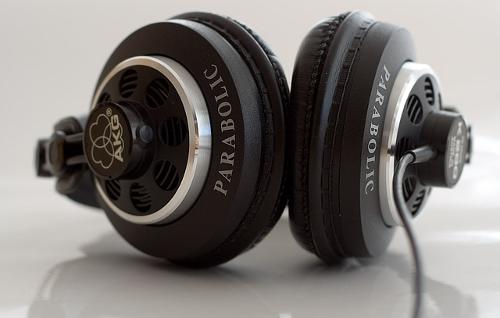 AKG K280
Tags:
---
Recent Reviews
Lucky find!

Written by andi85
Published

Jun 13, 2012

Pros - Good sound, great comfort, pretty easy to drive, AKG product support, cool piece of hifi history

Cons - Open drivers collect dust

The twin-driver layout of the K280 Parabolic has fascinated me for some time, so when I found a unit that was too cheap to be true, there was no way that I could resist. In response to some rather negative comments about the K280, I had considered re-selling them after a short test, but thought differently about that from the moment I unboxed them. The unit I received was barely used, with good elastics, good earpads, a good cable and almost no wear & tear.
 
Just as other similar AKG phones, the K280 fits my head more or less perfectly. Although those are big phones that weigh a bit, I can wear them for hours with only little fatigue and they feel spacious and "airy".
Same goes for their sound: It is nicely detailled, bass is good, treble slightly rolled off. Soundstage is rather wide, instruments appear less inside the head than e.g. with the K240. And, in accordance to the design goals, they produce insane levels if desired and still sound good. The original earpads probably weren't that good after all and made my unit sound slightly hollow in the midrange. That problem, however, has been cured by a brand-new set of AKG velours pads. It sounds good again and is more comfortable than ever.
 
As it turned out, the K280 is a good complement to the other AKGs I have, a K271 Studio and a K240 Monitor. So it is K271 for long days in the studio, K240 for general listening and K280 for practice on my digital piano. They sound "nicer" than the 271 and are easier to drive with a digital piano than the 240. For €20 plus €7 shipping they're the deal of the year.
 
Another big pro: They're AKGs. Maintenance is easy once you've figured out the basic design, parts are generally afforable and - with few exceptions - still available. Free access to service diagrams on the AKG website.


AKG K 280 Parabolic

Written by CptKlotz
Published

Apr 18, 2011

Pros - Honest sound, comfort, undistorted volume levels, fully serviceable

Cons - Open drivers can collect dust, too hard to drive for portables

Probably my favourite out of the AKGs I have.
 
The sound is what I would call quite neutral and uncoloured without any excessive bass or treble that may sound impressive at first but can become fatiguing after a while. When it *is* present on the recording though, the K 280 easily reproduces the lowest bass notes down to 20 hz.
 
With an amp that has some clean power, these phones can deliver insane volume levels without distortion. They're not terribly hard to drive at 75 Ohms and 94 dB/mW, but are probably too much for most portables.
 
Great comfort due to the self-adjusting headband. The headphones feel light and don't squeeze my head. The velours earpads for the K 240 and K 271 can be used if desired.
 
Like all upmarket AKG phones, these are fully serviceable and as of now (2011) all spare parts are still available from AKG. Standard parts such as headbands, earpads, cables etc. will probably be available for a *long* time since they are still used in the current line-up of studio headphones.
 
As you can see, it's hard for me to find many flaws with these. There's one issue, though: The open transducer membranes look cool, but they do collect dust and cleaning them is a delicate job.


Pros - Big, lush, detailed, wide diffuse sound stage

Made between 1987 and 1995, these headphones are big. Big to wear with a big sound. Overall they are warm, lush, but still keep the details. That detail means so far I have found them a bit source dependent where poor recordings sound poor. If anything treble is the week partner, but I would guess they have a pretty even frequency response.
 
Stereo effects can sound amazing and there is an all around the ear sense of space. The way the four drivers interact, it is seemless and totally together.
 
Recommended.

Comments
To view comments, simply sign up and become a member!